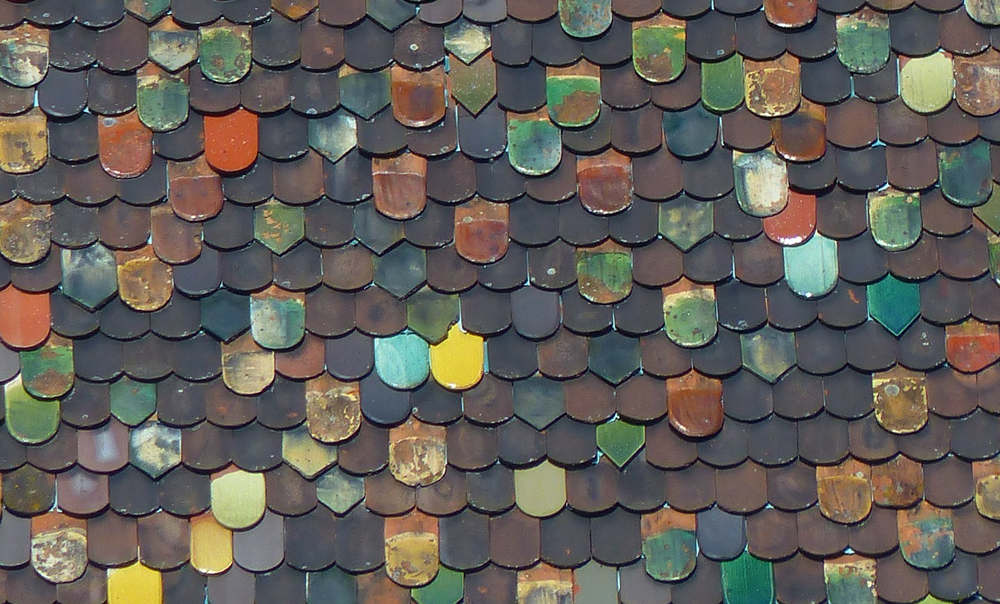 Complete Roofing Material Comparison Chart
Roof materials are constantly changing. Evaluate the tradeoffs between installation costs and the lifespan of various roof materials. All the common roof materials have been aggregated into one easy comparison chart below:
Asphalt Shingle Roofs
The most common type of residential roof material in the US. This is due to a combination of affordability, effectiveness against the elements, and selection versatility. While there are many colors to choose from for asphalt shingles, you first need to decide which type of asphalt shingle you will be buying. There are only three types of asphalt shingles to choose between.

3-Tab Shingle or Asphalt Strip Shingle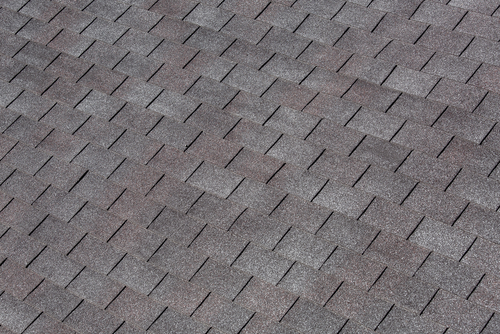 This thinner, less expensive asphalt shingle is made with cutouts - these make it appear as though shingles are installed. However, the 3-Tab shingle only consists of one layer of asphalt and will only last about 20 years. It's best to avoid the 3-Tab shingle if you have enough budget for a new roof.

Architectural Shingle or Dimensional Shingle or Laminate Shingle (most popular - 75% of all asphalt roofing)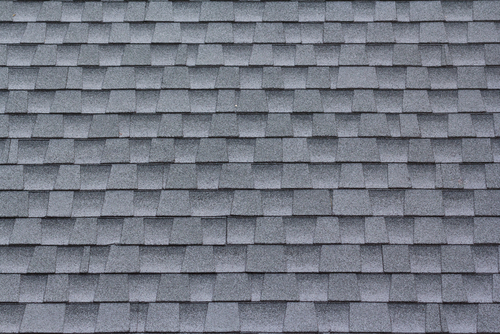 Architectural shingles have two or more layers of asphalt with more texture than the 3-tab shingles. Dimensional shingles are heavier than strip shingles, leading to a longer average life. Expect architectural shingles to last 30 years.

Luxury Shingles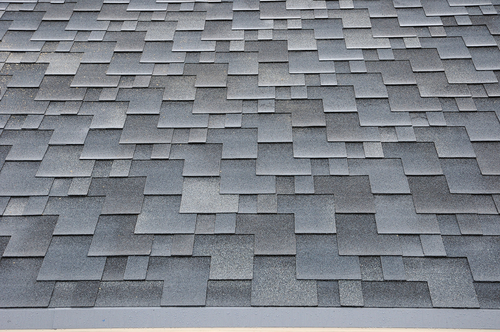 Three or more layers of asphalt with more texture and colorization than the architectural asphalt shingle. Much heavier than dimensional shingles. The more luxury designs lead to a longer average lifespan, with some luxury shingles being guaranteed for 50 years. Get impact resistant shingles - UL 2218 CLass 4 rating for up to 30% savings on your home insurance premium.
Composition shingles are a more technical naming of the asphalt shingle. Asphalt shingles are a composite of many materials. The composition of an asphalt shingle includes a mixture of the following:
recycled plastics
paper
wood
asphalt
fiberglass
So if your builder or roofer is talking about composition shingles, they probably mean asphalt shingles.

Metal Roofs
Metal roofs have higher durability than asphalt roofs. Long-life means higher cost, and many metal roofs come with a shiny price tag. Let's look at the various types of metal roofing materials:

Metal Shingles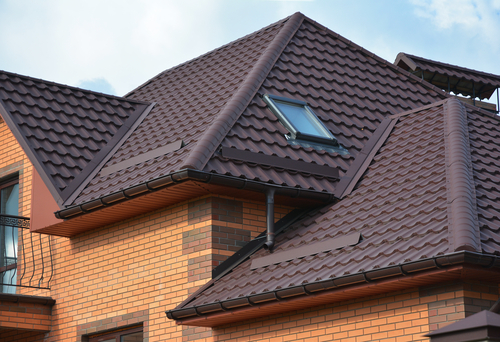 Metal shingles are most commonly made of steel or aluminum. Being from stamped metal, they are incredibly uniform and orderly - giving off a beautiful appearance to all you perfectionists out there. They are quite affordable and have a lifespan of 30-50 years.

Standing Seam Metal Roofing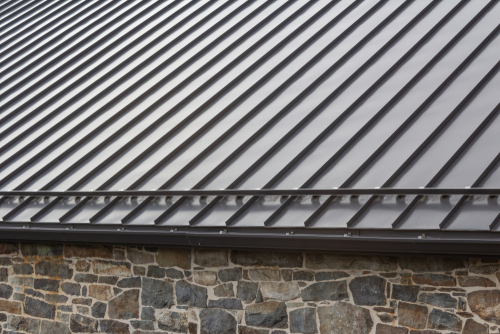 Aluminum or steel roofing panels interlock to keep out moisture. Standing seam metal roofs can last from 40 - 75 years.

Copper Roof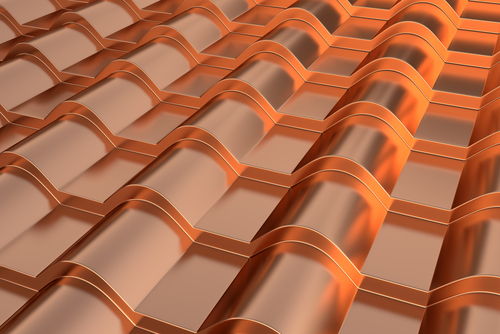 Copper is the luxury roofing material of the metal category. The durability is top-notch, while the view is royal, almost heavenly. Copper will lose its golden hue as it oxidized into a protective green cover, which also looks unique. This makes copper one of the most expensive roofing materials, but you are rewarded with a 70-100 year lifespan.

Tin Roof (corrugated)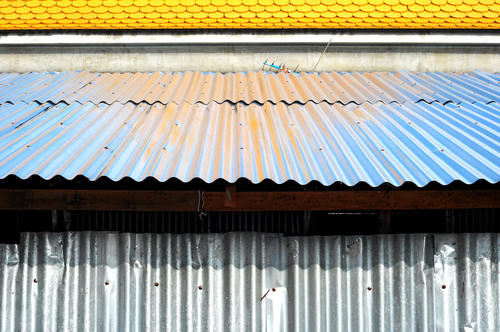 The problem with corrugated tin roofs is they tend to rust and leak more than their family of metal counterparts. They also tend to be more associated with wind damage. Corrugated tin is very affordable, but you may end up paying more in the long run if a loose panel blows away or a leak leaves a pool of water in your house. Be warned: home insurance only covers certain types of damage to your roof. It may be worth looking to the more sturdy steel corrugated roof as an alternative.

Zinc Roof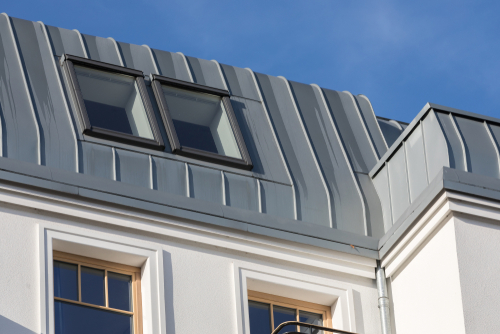 Often called the "dark horse" of metal roofing, Zinc has found its way into niche roofing markets. Zinc is generally easier to shape than steel and moisture, rust, and corrosion-resistant. It also has the ability to "self-repair" and is more environmentally friendly than its steel counterpart.

Steel Roof (corrugated)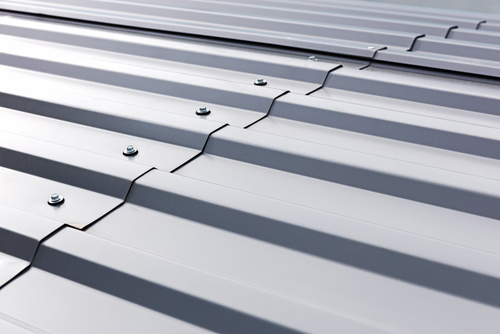 A prevalent roofing material with a ubiquitous metal. Affordable comes standard, with a respectable 40 - 60 year useful life. Great value, what's not to love!

Stone-Coated Steel


A more natural look with the same long-lasting base material. Stone-coated steel is a way to get the face of a traditional asphalt or stone colored roof without the maintenance or regular replacement interval. While the noise from rain or hail will be slightly louder than other options with similar colors and textures, you will enjoy watching your dollars work longer for you.

Wood Shingle and Wood Shake Roofs
Wood roofs are durable, flexible, and weather-resistant. A nice wood roof looks amazing on the house, not to mention it is very environmentally friendly. Let's look at the two primary types of wood roofs. Keep in mind that wood shingles are most commonly cedar - but there is an option to use redwood (luxury).

Wood Shingle (Cedar)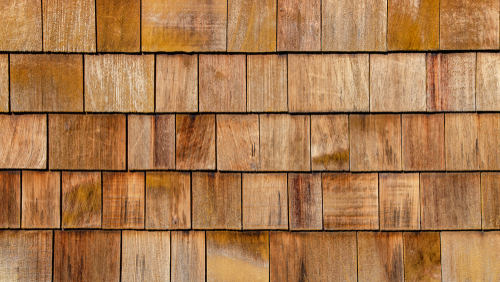 Wood shingles are more precisely cut, so the spacing between the shingles is far more orderly. This helps in high winds as there aren't many pockets for the wind to get trapped under. However, the downside of wood shingles is they have 10 years shorter lifespan than their wood shake counterparts.

Wood Shake (Cedar)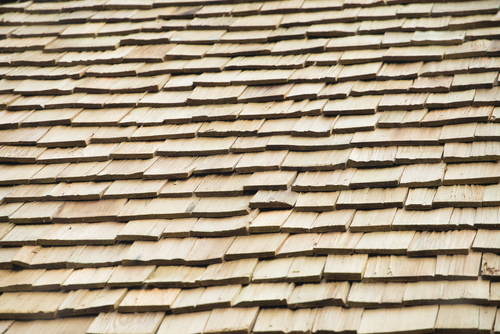 Shakes are produced by splitting wood, giving them thicker wedges with a rougher texture. They also carry a longer useful life of up to 50 years. However, a heightened risk remains with shakes if they are not installed by a professional. Shakes are more likely to be blown off if poorly installed, as the wind can catch in the pockets between the irregular shapes.

Tile Roofs
Tile roofs have a long lifespan and are excellent in coastal or desert environments. The original tile roofs were created around 10,000 BC, so you can say they have stood the test of time!
Clay Tile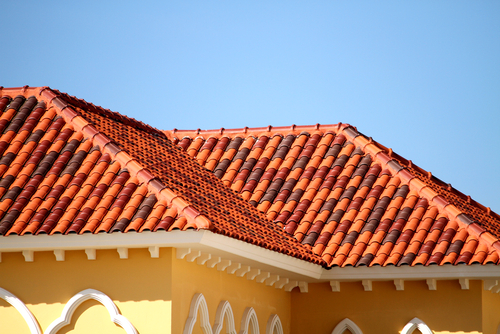 Clay tile is a stable roofing material for hot climates or where salt air is present. This is why you will find clay roofs more commonly in southern coastal regions, like Florida (known for Spanish Tile roofs), or desert regions. It's not uncommon for a clay tile roof to last 100 years.

Concrete Tile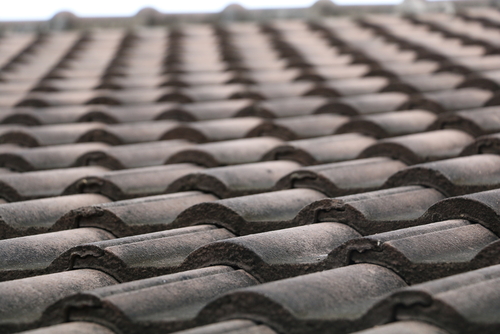 A concrete tile roof can last over 50 years and can withstand high winds, rot, insects, hail, and even fire. While concrete tile roofs don't always win in the aesthetic category, they win on practically and defense.

Slate Tile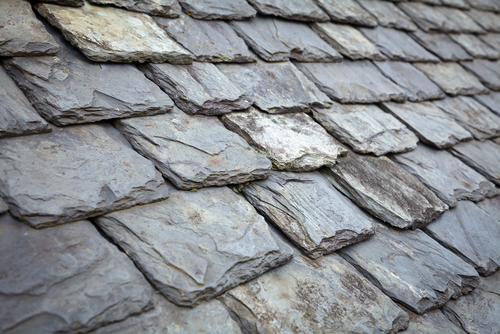 Slate tile roofs are luxurious and nearly immortal. Slate tile has been known to last over 100 years and sometimes can reach 200 years if well maintained in calm climates. Of course, an over the top shingle comes with an over the top price - expect to pay 5x - 10x the cost of asphalt shingles to lay slate.

Synthetic Slate Tile or Rubber Slate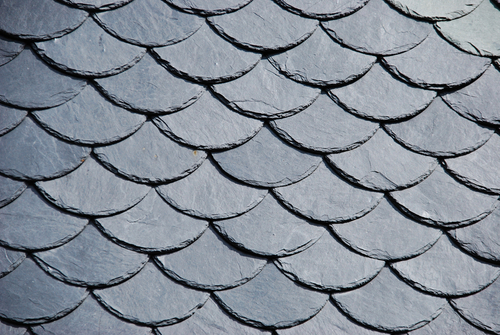 Rubber slate is an affordable way to get that sleek slate look without breaking the bank. You can't expect to match traditional slate shingles' lifespan, but you can buy good looks for up to 40 years.

Eco Roofs or Environmentally Friendly Roofs
Solar Tile Roofs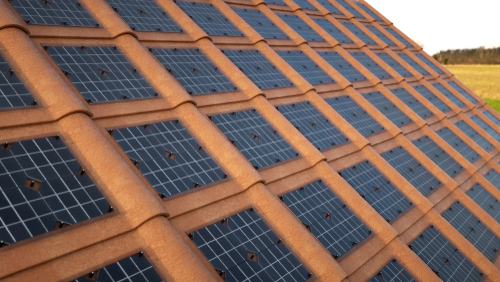 Solar tile roofs are a way to keep the moisture and debris out of your house while still pulling extra electrons into your home. The setup costs are steep, but you will see dividends in the ongoing cost reductions to your electricity bill.

Green Roof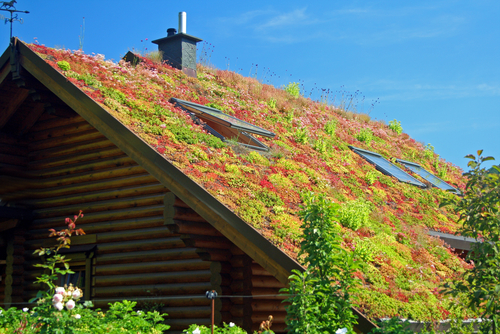 Now is your chance to bring your home closer to nature. Green roofs are a sight to behold, almost unbelievable. Plant shingles can improve air quality, reduce water runoff and insulate homes, but they will need a vapor barrier, thermal insulation, structural support, drainage, water filtration, and soil for the plants. Be wary of the complicated ecosystem you are creating above and what could happen if it goes wrong. Expect a costly startup fee.
Membrane Roofs
Membrane roofs are most commonly used for flat roofs. When you don't have gravity on your side, science calls for a whole new set of materials and methods to prevent water and debris from entering.
Single-Ply EPDM or Rubber Roofing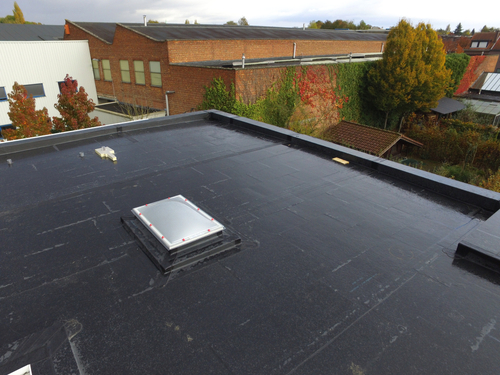 Ethylene Propylene Diene Terpolymer Membrane (EPDM), also known as a Rubber Roof, is an extremely durable synthetic material. EDPM will get you up to a 30-year lifespan at a slight premium price when it comes to flat roofs.
Single-Ply Thermoplastic Polyolefin (TPO)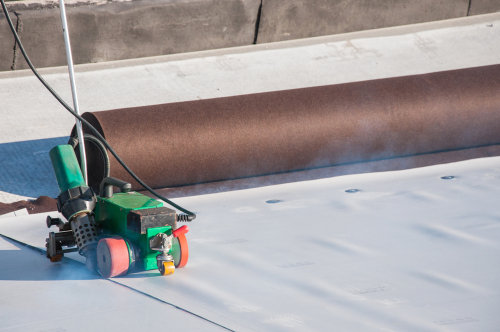 Thermoplastic Polyolefin (TPO) is the new kid on campus with a somewhat competitively priced material and a debatable lifespan. TPO is similar to its older cousin PVC (below), but TPO more environmentally friendly and is better at reflecting UV light, making it more economical.

PVC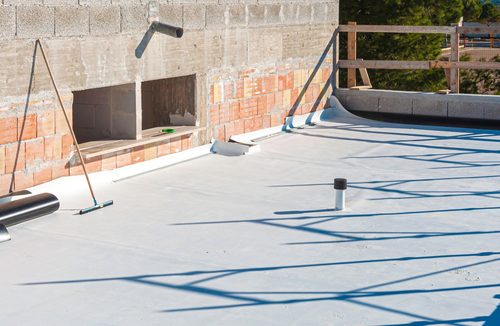 PVC has been used heavily in construction for over 30 years and serves as a more affordable alternative to EPDM. PVC is also highly resistant to chemical damage and better at preventing punctures and general weathering than TPO.

Polymer-modified bitumens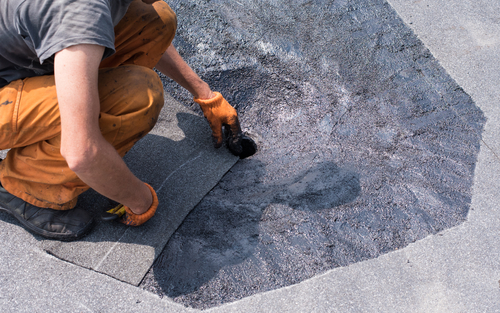 Modified bitumen roofs are an older generation of the more modern Built-Up Roofs (below). The problem with the modified bitumen roofs are their lifespans of only 10 - 15 years. They are also known for their foul odor.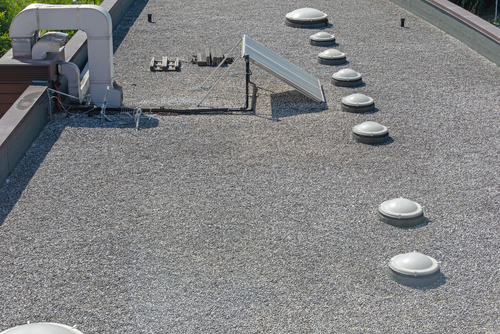 A great low maintenance solution for a flat roof covering. There are both tar and gravel systems with tiny rocks as well as ballasted systems using larger stones. A common rule is that a built-up roof will last about 5 years per layer, making a 20 - 30 year lifespan very achievable.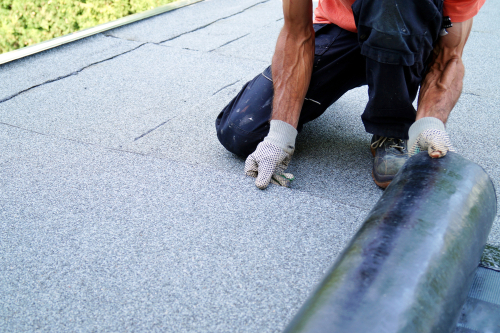 Rolled roofing is the cheapest form of roofing for flat roofs. While the materials are very affordable, you will need to replace a rolled roof once every 10 years. Don't bother filing a home insurance claim if your rolled roof is old from wear and tear after 10 years - it isn't covered.
Savings With Your New Roof
If you just got a new roof, you can also expect to save 20-30% on your home insurance bill. Find your best rate here:

Home Insurance Quotes With New Roof
At your service,
Young Alfred