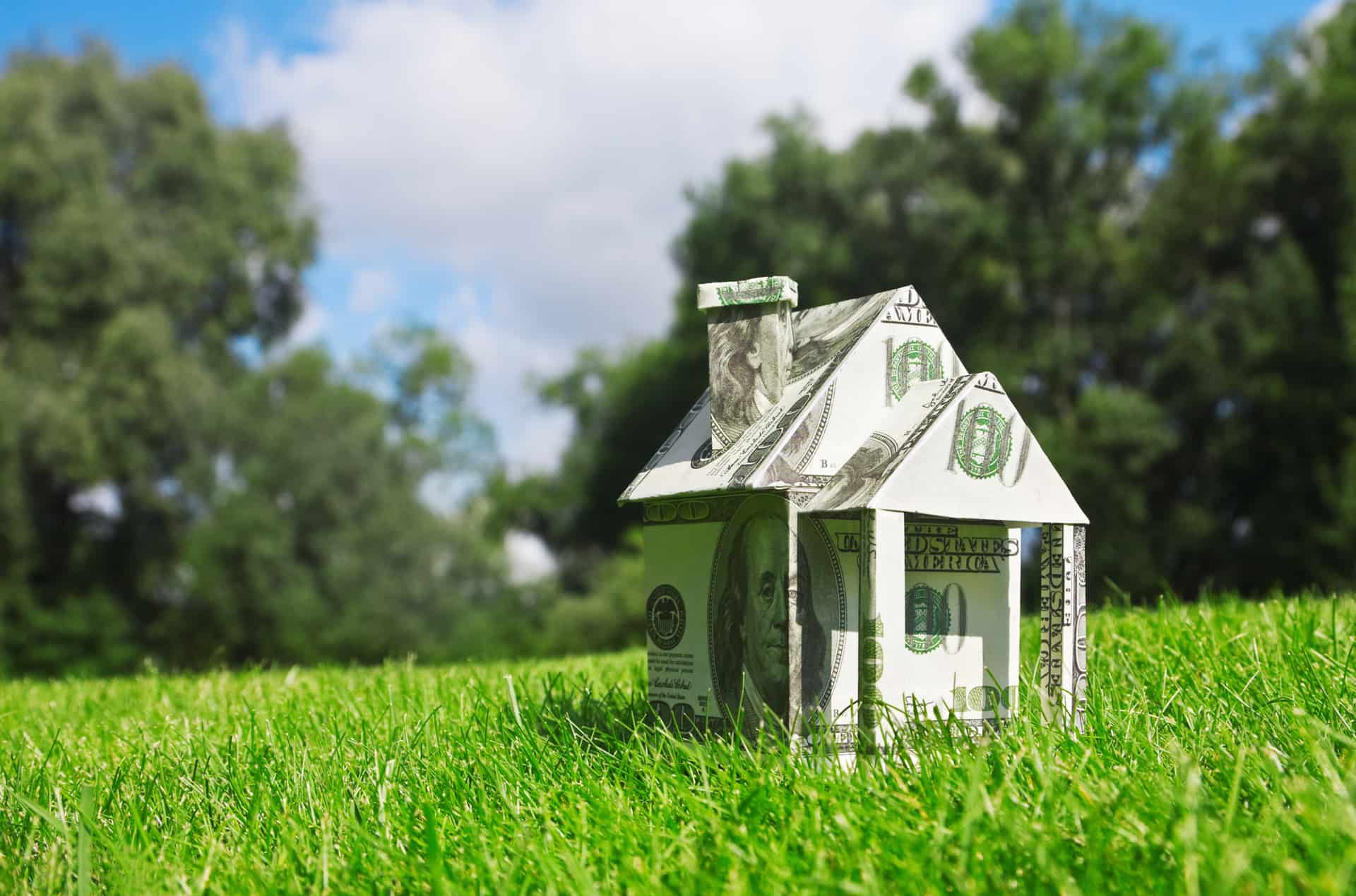 Cheap Homeowners Insurance
On average, about 5.7 percent of homes in the United States have filed a homeowners insurance claim. Most of those claims were around $13,000, according to the Insurance Information Institute. Although that percentage is relatively small, it illustrates the need for comprehensive home insurance.
That said, while you do need to protect your assets, there is no reason to spend a fortune on coverage. So, we will discuss the basics of homeowners insurance and how you can get it for cheap.
Before finding the cheapest home insurance, it helps to understand standard home insurance to compare your options.
How Much Does Homeowners Insurance Usually Cost?
The average price for standard homeowners insurance (HO3) is around $1,200 annually. However, where you live can affect your total costs significantly. For example, if you live in Delaware, you could be paying less than half of that per year. However, Oklahoma residents can pay almost twice as much.
The primary reason for the discrepancy is the number of claims in the state and the amount per claim. So, if Oklahomans pay much higher insurance premiums, it means that their average claim is much higher than those in Delaware or elsewhere in the country.

What Does Homeowners Insurance Typically Include?
Most standard HO3 home insurance plans cover the following elements:
Your House and Other Structures. The policy protects your dwelling and anything attached to the physical structure. Most insurance companies also cover any detached structures, such as a pool house or carport.

Your Belongings. While home insurance covers most of your personal property, there are limits to how much you will receive after filing a claim. Things like computers, bikes, and jewelry have sub-limits ranging from $1,500-$5,000. Expensive items require endorsements or floaters to ensure that they are sufficiently protected.

Your Liability. As we mentioned, if someone gets hurt on your property, you are liable for any property damages or lawsuits and lawsuit judgments. Most policies also offer payouts for medical expenses related to personal injury (for someone else, not you).

Your Additional Living Expenses (ALE). Should your home become uninhabitable, the insurance company pays for living expenses while the property gets repaired.

Perils. HO3 policies cover 16 named perils. See the list in the image below.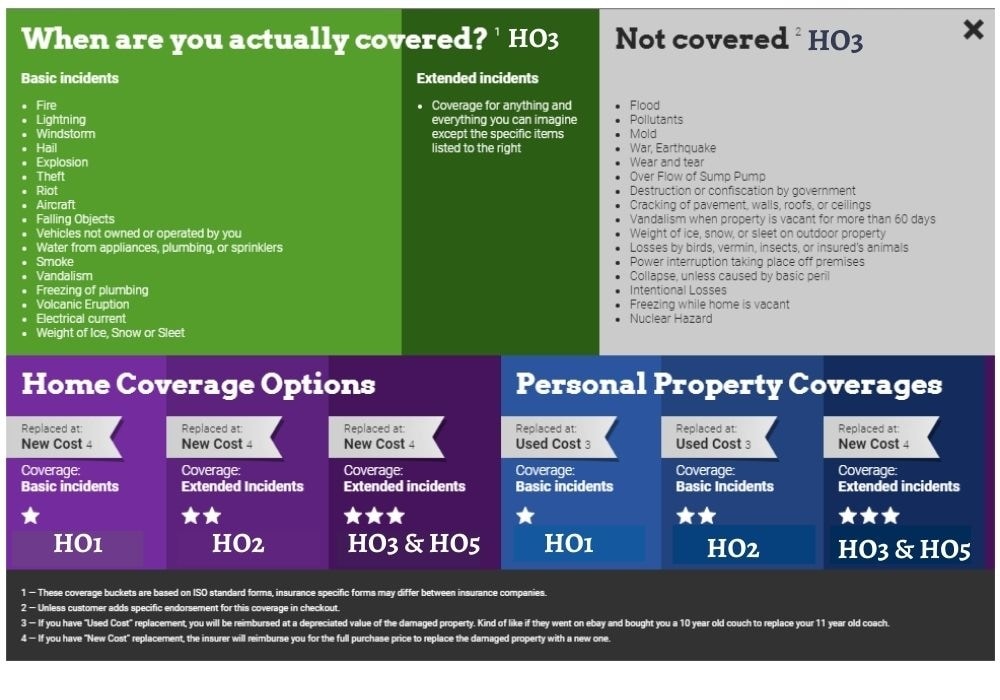 What Does HO3 Home Insurance Not Cover?
There are quite a few coverage exclusions on a standard homeowners insurance policy. Typical exclusions can include:
The image above lists other exclusions. Although these perils are not usually part of a standard homeowners policy, you can add them (for a price). If you are not worried about these disasters happening, you can avoid paying extra for them.
How Much Coverage Do I Need?
Before shopping for cheap home insurance, you must ensure that you get the right amount of protection. Conversely, you do not want to pay for more protection than necessary, either.

As a rule, dwelling insurance claims pay the cost to rebuild your home. That figure may not reflect the actual market value of your property.
E.g., your home may sell for $350,000, but it would only cost you $300,000 to rebuild it on the same property. So, you would typically buy $300,000 worth of dwelling coverage. That becomes your dwelling and other structures policy limit.

Dwelling coverage comes with a deductible and RCV coverage. Other structures typically get covered at 10% of your dwelling coverage limit. E.g., in the example above, your other structures would have $30,000 of coverage per claim.

Personal belongings typically come with 20% to 75% of your dwelling coverage, but you can select whatever amount you want. Using the example above, you would have personal property coverage from $60,000 to $225,000, whichever you choose.

Liability coverage typically is $100,000 but also can be customized to the amount you want.

How to Get Cheap Homeowners Insurance
Even if you get a standard HO-3 policy, you do not have to pay a ton of money every year. Here are a few pro-tips to help you reduce the cost of an HO3 standard homeowners insurance policy. There are numerous strategies to get cheap home insurance premiums.
Select Low Coverage Limit Amounts
Downgrade from RCV/ACV to the FCV Property Valuation Method
Increase Your Deductible
Avoid Endorsements and Floaters
Get a Bare-Bones Policy
Home Insurance Discounts
Shop & Compare Home Insurance Quotes
Find the Best Cheap Homeowners Insurance Companies
Let us describe these below.
Get a Cheap Home Insurance Quote
Getting cheap homeowners insurance should not be a chore. Click below, and we can help you compare 40+ home insurance companies and rates to find the most affordable coverage options. Get started today!
Hope that helps!
Cheap Online Home Insurance Quotes
At your service,
Young Alfred