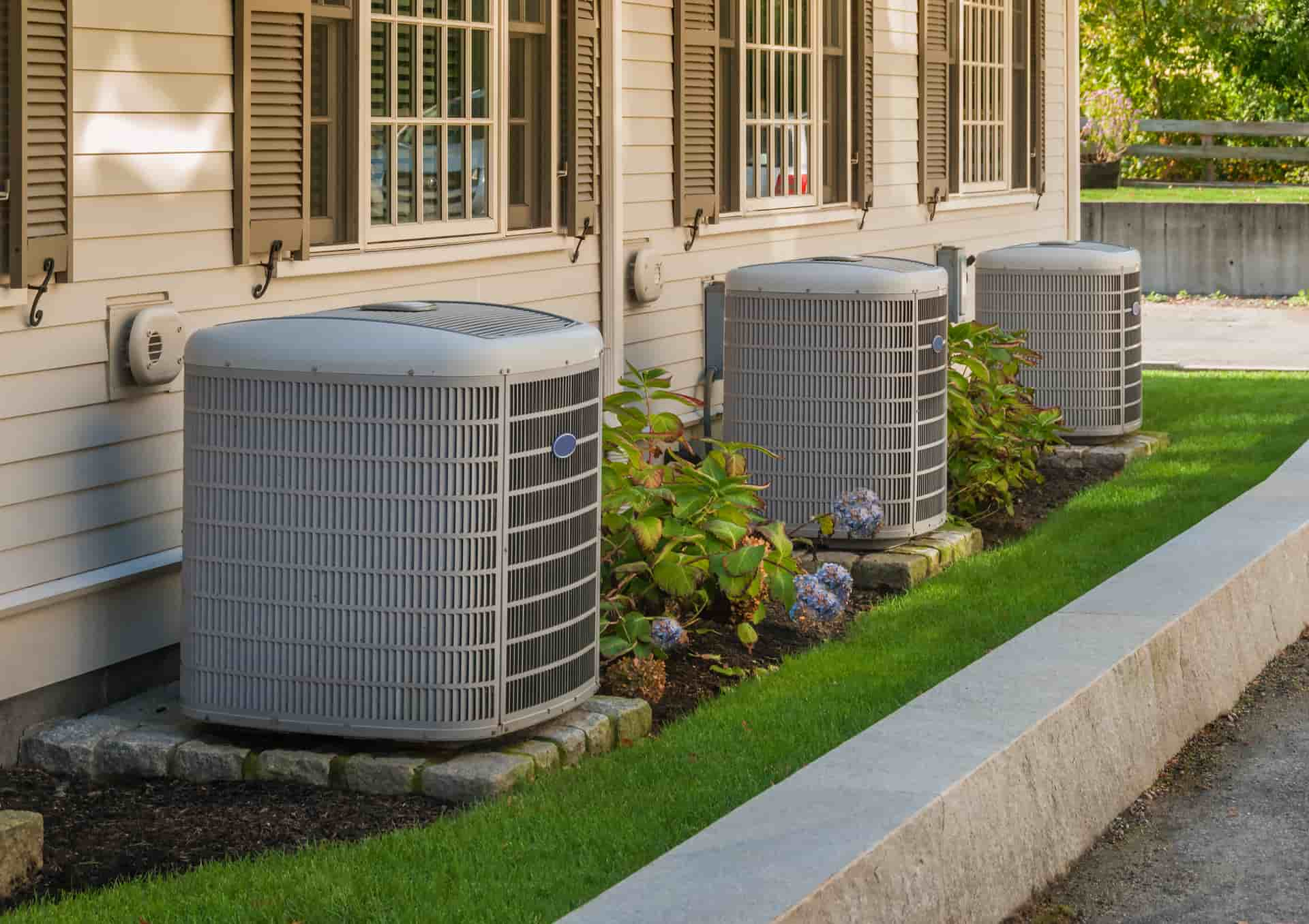 Does Homeowners Insurance Cover AC Units?
Yes, if a covered peril caused the damage. Window AC units are appliances and get covered under personal property using ACV, AC sub-limits, and deductibles. HVAC systems are part of your home and covered under your dwelling's coverage applying its policy limit, RCV, and dwelling deductibles.
In some parts of the country, HVAC units and window air conditioners are beyond a luxury. They are necessary for survival. Heat strokes and heat exhaustion are common, especially among the elderly. When they stop working, it quickly becomes a nightmare.
Knowing whether and how your homeowners policy covers a broken AC is essential.
When Does Homeowners Insurance Cover HVAC Units?
A standard home insurance policy typically covers damage to and from heating, ventilation, and air conditioning (HVAC) units if the damage is due to a covered peril, such as:
An HVAC system is considered structural instead of an appliance, and it is usually attached to your home's structure. Therefore, it gets the same protection as your dwelling. That means it gets covered at replacement cost value, and your deductible and dwelling policy limits apply.
When Does Homeowners Insurance NOT Cover AC Units?
A standard home insurance policy typically does not cover the following:
Normal wear and tear, deterioration, or breakdowns from old age

Lack of maintenance causing your AC to leak water, including a dirty air filter, clogged condensation drain lines, failing condensation lines and pumps, frozen evaporator coils, overflowing drain pans, or a refrigerant leak

Earthquakes or flooding -- these typically require separate policies

Water damage from an AC leak due to humidity levels

Accidental damage, such as dropping your window AC unit (if it drops out of your window by accident during installation and injures a passerby, your liability does cover injuries and legal expenses)
For example, if a tree falls on your AC unit and messes up the electrical components, your homeowners policy should cover it. However, if the electrical components break down because they are at the end of their life, coverage does not apply.
Does Homeowners Insurance Cover Window AC Units?
Yes. Window AC units typically get viewed as an appliance, so home insurance covers it as personal property.
Personal property is covered using actual cost value, which deducts depreciation. It also has sub-limits, anywhere from $1,500 to $5,000, and your deductible, so it probably is not worth filing a claim to fix or replace a low-cost window AC unit. However, if it causes costly water damage suddenly and by accident, you might want to file a water damage claim.
Does Homeowners Insurance Cover AC Repair?
Yes. If the damage is due to a covered peril, your insurance company should cover the repair costs.


Does Homeowners Insurance Cover Air Conditioner Replacement?
Yes, your homeowners should cover it if:
A covered event caused the damage AND

The unit is beyond repair OR

The cost to repair your AC is greater than the cost to replace it.
Does Condo Insurance Cover AC Systems?
Yes, if condo owners own their air conditioning units. In this case, the condo owner is responsible for repair or replacement costs. Usually, condo insurance policies cover AC systems if the damage is due to a covered peril.
However, some condos share one central air conditioning unit owned by the condo association. Under these circumstances, the condo association is likely responsible for maintenance and having it repaired or replaced.
Water Damage from AC Unit
Standard homeowners insurance usually covers an AC unit's water damage as long the damage comes from a covered peril. For instance, if a fire, storm, or other insured event caused the air conditioner to leak, your insurer should pay to restore the damage.
Most insurance companies cover water damage from your air conditioner if it was from a sudden event or accident, e.g., the condensation line suddenly broke and caused water damage to the wall. They typically do not cover the unit in this case, though -- just the water damage. Water damages can cost thousands of dollars, so it is worth checking with your insurer to be sure.
A C Insurance
There are ways to extend coverage for your appliances, including your air conditioner, beyond your homeowners policy protections. You can purchase an equipment breakdown endorsement or an appliance warranty.
Air Conditioner Leak Water Damage Insurance
Supplement your homeowner's air conditioner insurance coverage with an equipment breakdown policy. This endorsement covers your appliances in the case of mechanical or electrical breakdown. However, it does not cover deterioration or its wear and tear.
Home Warranty
Another way to make sure your AC gets repaired or replaced is to have a home warranty in addition to homeowners insurance or equipment breakdown coverage. Warranties fill in the gaps not covered by homeowners insurance.
For example, while insurance policies only cover unexpected damage due to specified events, home warranties cover failed systems and appliances. If your unit breaks due to normal wear and tear, most home warranties pay to repair or replace it.
Neither homeowners nor home warranties cover the repair or replacement cost of intentional damage or damage due to a lack of maintenance. However, if the damage is accidental, and you made every effort to maintain your HVAC unit properly, a warranty should cover the costs.
Filing an Insurance Claim for Your AC
A few tips for the claims processes always helps.
Before you file a claim, gather information about your HVAC system or window unit, including the serial number and model number

Read your policy and determine whether your insurance covers it; don't call and ask your insurer because they sometimes record this information and score it against you as if you had already made a claim

Schedule an appointment for the insurance adjuster to come out. Consider hiring a public adjuster to ensure you get treated fairly

Take pictures and videos of the damage your unit has sustained or caused. If the damage is due to vandalism or other illegal activity, request a copy of the police report to share with your insurer

If your damaged unit has caused any mold damage or water damage, call a water damage restoration and mold removal company as soon as possible; do not fix the issue since you want your insurance adjuster to see it, but do stop further damage -- if you do not, it will count against you

Call a construction company and get free quotes if you find water or other damages to walls, floors, or other items

Set an appointment with an HVAC professional to get estimates. If the estimate is below or barely above your deductible, you might be better off paying for repairs or replacement out of pocket than filing a claim. There is no reason to add insurance claims to your record if it is not necessary

I hope that helps!
Get an Online Home Insurance Free Quote
At your service,
Young Alfred