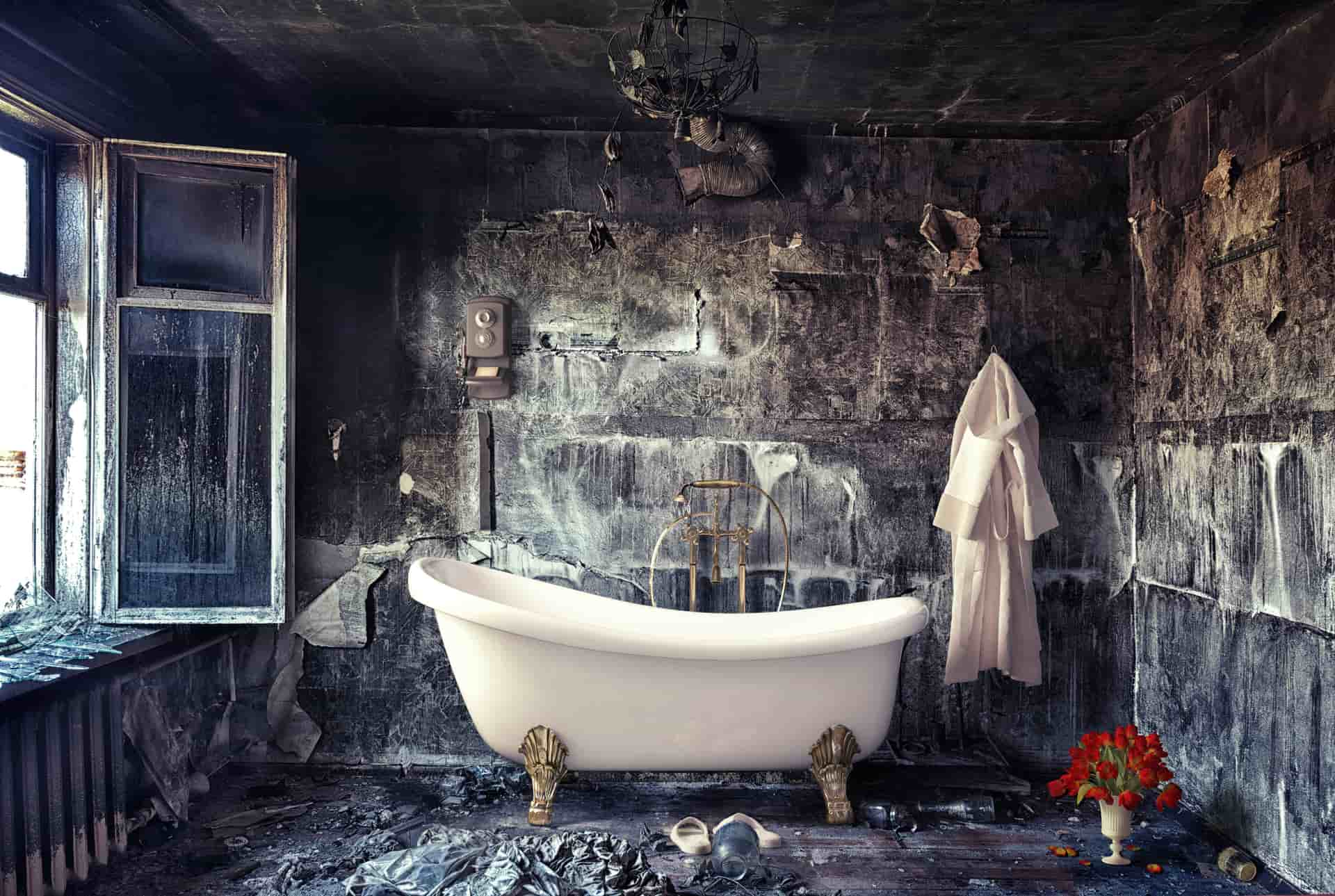 Additional Living Expenses Coverage
How much money would you incur in an unfortunate incident that temporarily forced you out of your property or home? The extra cost of living somewhere else and paying your rent and mortgage could accumulate depending on the duration of rebuilding or repairing your house.
That is where the additional living expenses (ALE) coverage steps in to save the day. It is also called loss of use coverage and coverage D on your homeowners or renters policy. It pays your hotel stays, food, mileage, storage, and other extra living expenses that you would otherwise not be spending.
What is Additional Living Expenses Coverage?
If you encounter a covered loss that has caused your home to be uninhabitable, additional living expenses coverage pays your extra living costs above and beyond your standard expenses, mortgage, phone, etc. It covers your hotel, food costs above your regular food bill, storage, etc.
How Does Additional Living Expenses Coverage Work?
After the covered disaster hits and when you are able, call your insurance provider to file a loss of use claim. They will assess your covered expenses and reimburse you for covered amounts you spend proven with valid submitted receipts.
The insurance company will pay for costs you incur to live elsewhere until your house is rebuilt or repaired. Some policies have a 12-month limit. Regardless of time limits, once your renovation completes, your pay runs out. So, if you want to stay an extra week, you will have to pay that out of pocket.
What Does Additional Living Expenses Insurance Cover?
While limits and coverage terms may vary from one company to another, additional living expenses coverage typically takes care of the following items:
Temporary housing like an apartment, motel, or hotel, Airbnb or VRBO, or a rental

Rental furniture
Moving and storing expenses involved in transporting and keeping your belongings in storage
Restaurant bills or groceries
Parking charges if the temporary residence requires it
Laundry costs because you cannot access your washer and dryer
Transportation or fuel expenses for having to make a longer commute to your job place
Pet boarding charges if you have pets
Lost rental income, fair rental value, if you had been renting out a room, minus expenses like utilities paid by the rent check.
Your insurer will inform you during the claim process about the items they cover under your additional living expenses coverage and any limitations.
How Much ALE Money Will I Get?
For homeowners insurance policies, providers will typically cap the additional living expenses coverage between 10% and 30% of your dwelling coverage. That is a rule of thumb in the industry. Therefore, if your home's value is $400,000, your benefit's limits would be between $40,000 and $120,000. If that is not enough to meet your standard of living, you can purchase an additional amount through a loss of use insurance endorsement.
If you are a co-op, townhouse, mobile home, or condominium owner, it works in the same way as a standard homeowners policy; your benefits correlate with your residence's value. Additionally, some providers can combine your residence's worth with your personal property policies.
The same applies to renters insurance policies. Your additional living expenses insurance will take care of your living expenses while you wait for repairs. Your benefits are a percentage of your property insurance coverage.
In other instances, you may receive a flat amount, as stated in your policy. Be wise; check with your insurance carrier to understand how they would reimburse you.
What Does Additional Living Expenses Insurance NOT Cover?
Generally, additional living expenses coverage does not compensate for costs beyond your current standard of living or for costs that were already under your responsibility before the disaster. You are still responsible for paying your child care, mortgage, phone bills, and so on.
What you need to remember is that this coverage only takes care of the additional costs that you become responsible for because of the inability to live in your home. That means:
It does not cover any monthly bills you were already paying, such as your mortgage or rent, phone, child care, haircuts, car payments, Hulu or Netflix or Amazon Prime, etc.
If your home insurance policy does not cover a specific peril, they also will not pay your additional living costs while your home is unlivable due to that non-covered peril. Policies with "named perils" may not include water damage from floods, mold, and earthquakes. Check your policy; the devil is in the details. You may want to consider adding an earthquake or flood insurance policy.
You do not get to stay at the Four Seasons if you have a studio apartment with 500 square feet. You must live within your current standard of living measured by your home's square footage, monthly cost, neighborhood, etc.
If $200 goes into your meal expenses per week, but after moving into a temporary rental home with no kitchen, you must spend $300 a week for restaurant meals. The additional living expenses coverage will only reimburse the extra food expense of $100.
You get reimbursed for mileage, only for additional mileage to and from work if your hotel is farther away from work than your home.
If you were forced out of your home by the government while they build a pipeline, clean up a significant flood, or quarantine an area for hazardous waste, you are not covered because government acts are not a covered peril for your entire policy.
File a Loss of Use Claim to Receive Your Reimbursements
File your loss of use claim ASAP, and save every receipt, even for your $4.00 coffee. That will speed up the process of reimbursement, and the time it takes to receive compensation.
Nowadays, many providers will allow you to file a claim via the internet. Online processes are convenient, secure, and fast. You can submit pictures of receipts, screenshots of app receipts, and other documents easily.
Does Additional Living Expenses Coverage have a Deductible?
Typically, no.

How Much ALE Coverage Do You Need?
Insurance needs differ from person to person. You should consider whether the compensation stated in the policy is enough to cover your expenses based on your standard of living. If not, you can purchase additional coverage.

During an unfortunate fire blazing down your home or floods carrying it away, additional living expenses may add up quickly and be a lifesaver if you are covered. The right policy will ensure you do not suffer from additional headaches while waiting to move back to your home.
At your service,
Young Alfred