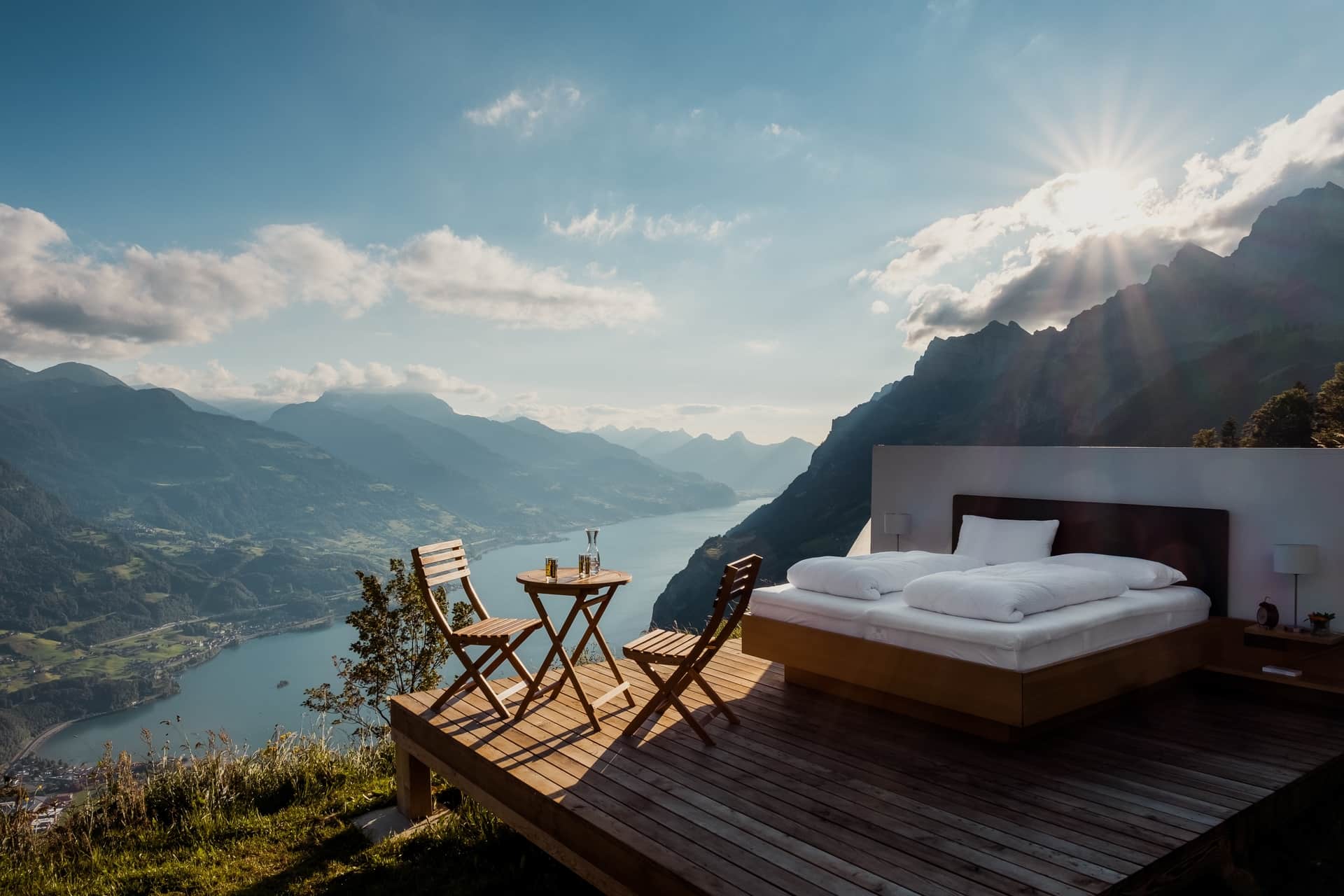 Airbnb Occupancy Rate - Increase Your Bookings!

Attention all Airbnb hosts! So, you have a beautiful Airbnb listing, and you have already hosted a handful of guests. Maybe you even have more than one rental property, or you are just starting.

Either way, you would like to boost your bookings. But how?

Keep reading below to learn 57 tips on how you can increase the number of booked guests and dominate the search results.

Average Occupancy Rate Airbnb
The occupancy rate refers to the ratio of nights booked to the total number of available nights. This percentage is an important metric that shows hosts if they are maximizing their profit. The average Airbnb occupancy rate in the United States is 48%.

What is a Good Occupancy Rate for Airbnb?
A reasonable Airbnb occupancy rate depends on the area you are serving and the market in that area. For example, the rate of an Airbnb rental in New York City, NY, will be different from one in Austin, Texas. The highest occupancy rates that are considered "good" are over 50%.

How to Find Out Airbnb Occupancy Rates
You can find your Airbnb occupancy rate with a simple calculation. First, you will need to review all your active Airbnb listings. Determine how many properties are booked and how many are available for booking.

Then, take the number of units reserved and divide it by the total available units. Keep in mind that the occupancy rate depends on a variety of factors, including:
The location
The season
The marketing efforts
The reviews
The price
How to Increase Airbnb Occupancy?
You cannot make money if you do not have guests! That is why occupancy is so essential. Here are some words of advice for increasing your Airbnb occupancy and keeping the revenue rolling in.
Cut Down on Your Minimum Booked Nights
Gone are the days of minimum week-long stays. Today, travelers are looking to stay for as little as a couple of days. When you lower your minimum booked nights, you will widen your reach.

Adjust Your Prices
Do not just nail down a price and stick to it. If your daily rate is too high during a specific time, you could be missing out on certain customers. Change your night rate throughout the year to stay competitive.

Attract Attention with Your Amenities
Being basic is boring. You will appeal to more travelers if you have incredible amenities that go above and beyond. Some examples could be high-quality towels and bedsheets, super-fast Wi-Fi, a personalized welcome basket, etc.

Offer Specials
Everybody loves a good deal, especially when traveling. Your offer could be the only thing standing between you and a booking. Here's how to send a special offer through Airbnb.

Award Discounts for Revisiting Customers
Once a guest checks out, you should offer them a discount on their next stay. What better way to show your appreciation while also securing some extra income?

Promote Extra Nights
Most people dread going home after a wonderful trip and would love to extend their stay. That is why offering a discount on an extra night or two (if available) is a great idea!

Allow Guests to Book Single Nights
Some people require a super short-term rental because they only need to stay one night. To avoid having vacancies between guests, you can offer single-night booking.

Earn the Superhost Title
The Airbnb Superhost title is a badge of honor that displays proudly on your profile. It proves you have met Airbnb's super strict criteria and shows you are a trustworthy host. Securing this symbol could attract more guests.

Concentrate on Obtaining Raving Reviews
People comb through Airbnb reviews to make sure there are no issues. The more positive Airbnb reviews you get, the better.

Match Your Listings to the Seasons
Believe it or not, bookings can be highly seasonal. One of the best ways to captivate Airbnb customers is to match your property to the season at hand. Decorating accordingly and using specific color palettes can help increase bookings.

Book a Professional Photo Shoot
A picture is worth a thousand words! The photos you post of your property will speak volumes about the quality, comfort, and style of your place. Splurge a little and get the pro photos. You will not regret it!

Respond Promptly to Interested Bookers
No one wants to be waiting hours before getting a response. Responding right away is excellent customer service and can improve your chances of getting booked over your competition.

Make Sure the Instant Book Feature is Turned On
Instant Booklets guests book a place immediately, without having to get your approval. This feature makes the booking process faster and more convenient for travelers.

Tailor Your Listing to Business Travelers
You can improve your Airbnb business when you cater to people traveling for business! Airbnb For Work is a service designed for business travelers and companies. Making your Airbnb work-ready can open the door to new customers.

Provide Extra Sleeping Arrangements
You will broaden your customer reach when you add pull-out mattresses or additional beds. Plus, you can also require a fee for the extra people.

Regularly Update Outdated Listing Information
Ask yourself: Am I accurately describing my Airbnb? Have I added amenities within the past month? Am I missing any vital information? Review your Airbnb listing to make sure everything is up to date for your guests.

Improve Your Marketing Strategy
Showing up on Airbnb sometimes is not enough to consistently get bookings. An excellent way to increase your Airbnb occupancy is to promote your place online (Facebook, Instagram, other vacation rental websites, etc.).

Plan for Peak Season
Do you usually see a surge in bookings during the summer? The spring? Plan now, so you will not feel overwhelmed later. You could do things such as adding a co-host, hiring a professional cleaning crew, and setting custom prices.

Focus on a Unique and Descriptive Listing Description
The Airbnb description is your chance to pitch your Airbnb property. Make sure that you:


Showcase all your best features

Include an engaging title

Briefly describe each room

Keep it short and sweet

Describe the neighborhood/nearby attractions

Provide a Convenient and Enjoyable Experience
The key is to think about what you would appreciate if you were staying at an Airbnb. What makes a stay more convenient and enjoyable? Include things like:


A coffee machine

Complimentary refreshments and foods

Candles

Restaurant and activity recommendations

Hire an Airbnb Property Manager
Are you too busy to do all the above? Hire someone to help!
How to Increase Airbnb Revenue
Airbnb rentals offer an excellent way for real estate investors to earn rental income. On average, hosts make around $924 per month for renting out their Airbnb. However, you should know a few things if you want to get the most revenue from your Airbnb property. Here are several tips to consider:
Be flexible in your pricing strategy.

Raise the cleaning bill.

Charge an extra fee for early check-ins and late check-outs (within reason).

Partner with a few local companies that can offer your guests a fun experience (and earn a commission for referrals).

Offer add-on services like laundry or cooking services.

Offer guests the option to rent your car during their stay.
Do You Have the Right Home or Landlord Insurance Coverage for Your Airbnb?
Depending on the policy terms, all home and landlord insurance policies become void if a property sits vacant for 30-90 days. So, if your Airbnb rental is not your primary home, you might have many occupancy gaps.
Both home and landlord insurance have endorsements you can use to keep your policy alive during those gaps.
What about other coverages like liability for pools and decks? There are a lot of nuances worth exploring. We are happy to provide you with a free Airbnb insurance review to help you determine if your current coverage hurts or helps you.
Or maybe you already know you need to switch policies. Are you interested in an insurance quote for your Airbnb? Get a free one today!

Hope that helps!
Free Online Airbnb Insurance Quotes
At your service,
Young Alfred