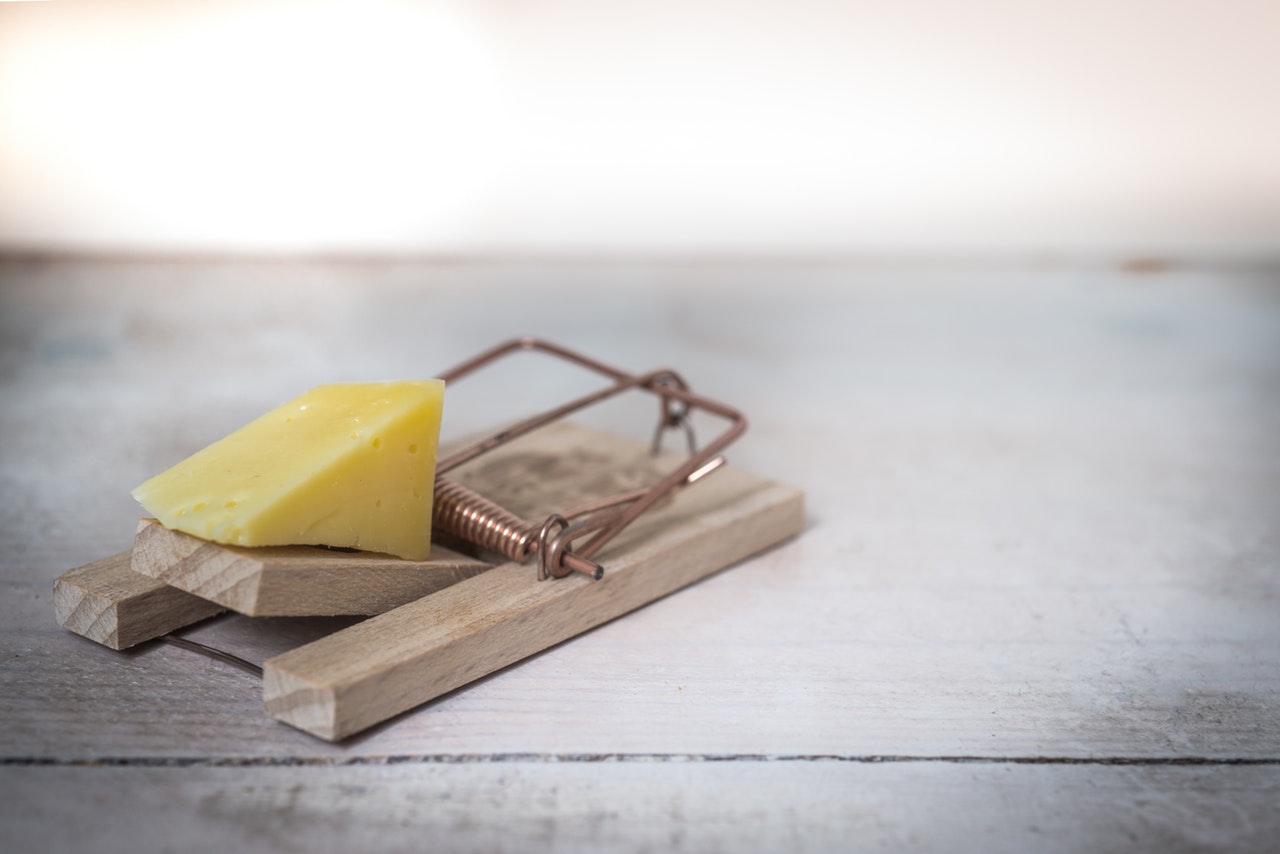 ​Avoid These Traps When Purchasing a New Home

Homeownership is one of the most significant life and financial steps that a person or family undertakes. However, purchasing a home can also be one of the most gratifying and prideful moments of your life. Owning your home as opposed to renting can be a liberating experience. Here are the mistakes to avoid when purchasing a new home.
Jumping To Your Home's Closing Date Too Quickly

First, you must consider what are your needs and wants. Are you looking for more space, a safer neighborhood, a backyard, a home close to work? Knowing what your priorities are sets you up for success.

Naturally, younger people are the largest group of home buyers at roughly 35%. Too many people of all ages go into the home buying process with nothing more than a vague idea of their budget. Take your time, do your research on housing markets that fit your priorities. Also, get pre-approved, which isn't the same as pre-qualified. Pre-qualified is like a financial pat-down at the door, just to check you out. A Pre-approval will let you know how much capital the bank is willing to give you for your new investment.

Home Buying Is Different Across Generations

Millennials now represent the most significant percentage of homebuyers in America!
| | | | | |
| --- | --- | --- | --- | --- |
| | Year Born | Age in 2017 | % of US Homebuyers | Median Age |
| Young Gen Y/ Millennials | 1990s | 18 to 27 | 8% | 26 |
| Older Gen Y/ Millennials | 1980s | 28 to 37 | 28% | 33 |
| Gen X | 1965-79 | 38 to 52 | 26% | 45 |
| Young Boomers | 1955-64 | 53 to 62 | 18% | 58 |
| Old Boomers | 1946-54 | 63 to 71 | 14% | 66 |
| Silent Generation | 1925-45 | 72 to 92 | 6% | 75 |
Source: NAIC

Don't be afraid to shop around for mortgage lenders - they all offer different interest rates, terms, and potential fees. Information is power, so arm yourself as best you can.
Know Your Budget: What Size Mortgage You Can Afford

A pre-approval will tell you how much the bank is willing to give you. Your budget is something you must come up with on your own. Thankfully, there are three general rules to keep you out of trouble.
The Rule of 28: Number 28 refers to the percentage of your overall gross income. The rule of 28 states that your monthly mortgage payment should not exceed 28% of your total gross income. For example, if you and your spouse make $70,000 a year, your monthly mortgage payment shouldn't be more than $1,633.

The Rule of 32: Unfortunately, your mortgage isn't your only home expense. Your lender will consider home insurance, property taxes, and other fees as requirements to afford the house purchase. The rule of 32 states that the entirety of your monthly home costs should not exceed 32% of your gross income. For instance, that same couple making $70,000 a year shouldn't spend more than $1,866 on total home costs.

The Rule of 40: Bills do add up, and the Rule of 40 addresses the entirety of your budget. According to the Rule of 40, all of your expenses: home, loans, credit cards, and others shouldn't be more than 40% of your gross income. So, for the couple making $70,000, their monthly expenses shouldn't be more than $2,333
These rules help balance your budget and keep you from overspending. Naturally, if you have a substantial car payment, that will affect how much you can spend on your home.
Not Choosing Your Real Estate Agent Carefully

Information is power. That also applies to not giving away your control. Real estate agents range from very helpful to outright thieves. If you are working with a real estate agent, understand whose interests they have first. Unless you have an exclusive buyer's agent, that listing estate agent is working for the seller, not you. They are legally obligated to work in the seller's best interests. Here are some other handy tips to remember when choosing a real estate agent:
Many transactions: When choosing a real estate agent, be sure they have at least five years of sales experience, preferably in real estate. Also, make sure they are actively selling homes. One to two transactions a month tell you they are active and understand their market.

Familiarity: Make sure your real estate agent knows that area intimately. Local knowledge is essential, and something you want on your side.

What To Ask: For first time home buyers, you may want to ask:

1. Does your agent work alone or with a team? Will you be receiving personal attention or be working with several real estate specialists.

2. How long has the agent been in business and, more importantly, in your area of interest? You want to know their track record.

3. What properties have they sold? Are they the type of houses that interest you? If they are selling mansions and you can't afford them, they may not be the real estate agent for you.
Don't Skip Home Inspections

Homes, in many ways, can be like cars. It may look great on the outside, but in reality, you can get stuck with a lemon. Termite damage, rusted plumbing, and structural abnormalities, among other defects, can all be challenging to assess as an average person. According to a study done by the National Association of Home Builders, new homeowners spend between $8,233 to $10,601 within one year of purchase, depending on the age of the home. Some of these expenses are for furniture and appliances, but much is on home repairs.

That's why there are 3rd party assessors to break down potential issues. Be sure you don't use a home inspector recommended by the seller's agent. Find someone neutral, who doesn't have a horse in the race.

Understand that an inspector's job is to find any and everything that is wrong with the home. Rarely will they come back with only a few items, so don't get discouraged. Concentrate on the big picture; don't sweat minor issues that can be fixed in a weekend. It's large-scale problems like plumbing, electrical or structural issues that can turn your home buying experience into a nightmare. If the problems the inspector lays out are hard to follow, just ask simple questions like, "Would you buy this house?"

Home inspections aren't cheap. However, the alternative of buying a home without knowing if there are significant underlying issues is a mistake. To know you've made a worthy investment well worth the cost of the home inspection. The last thing you need after buying a home is to spend five figures fixing it -- unless you are looking for a fixer-upper.
Check Your Home Insurance Rates
Getting home insurance quotes can reveal a lot about your property. If home insurance is expensive or no home insurance carriers want to protect the house, it can be a red flag for the property. Another way to sniff out potential risks or problems is to get home insurance quotes:

Check Home Insurance Rates
I hope that helps and happy shopping. You got this!

At your service,
Young Alfred