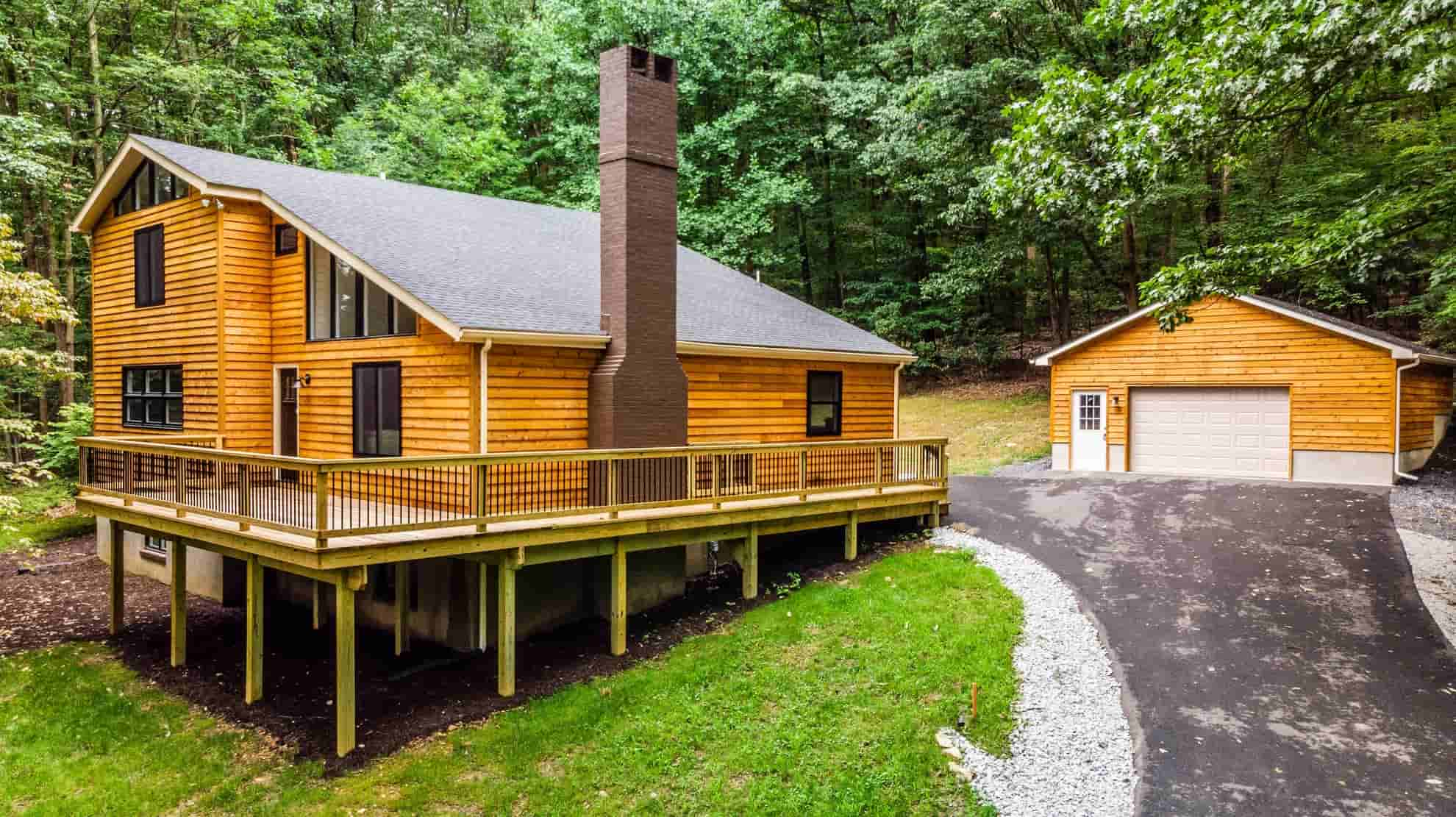 Grade Type: This home has a walkout basement, which is considered the first floor (ground level, floor level, on-grade).

Below Grade Basements
Insurers, builders, and real estate agents use grade systems to label sections of a home. Rooms are either below-grade, floor level, or above grade.
Knowing the distinctions is vital to understanding:
What is covered by your homeowners insurance policy?
How basements impact the value of your home
How real estate agents list your home and its square footage
The terms builders use
Here is what each floor grade means.

What Does Below-Grade Mean?
Any portion of a building that has four walls below ground level is classified below-grade. While part of a home, below-grade basements don't usually count toward the home's gross living area square footage. Several types of structures are considered below-grade:
Walkout Basements
A walkout basement has a direct exit to the outside. It is the first floor of a house instead of an actual basement, even though it is partially below ground. It might only have three underground walls and one wall exposed to the outside. In that case, it cannot classify as below-grade, which requires four underground walls.
Sunken Living Rooms
Sunken living rooms or a recessed room typically qualify as below-grade. A room with four sides underground by only one foot is considered below-grade.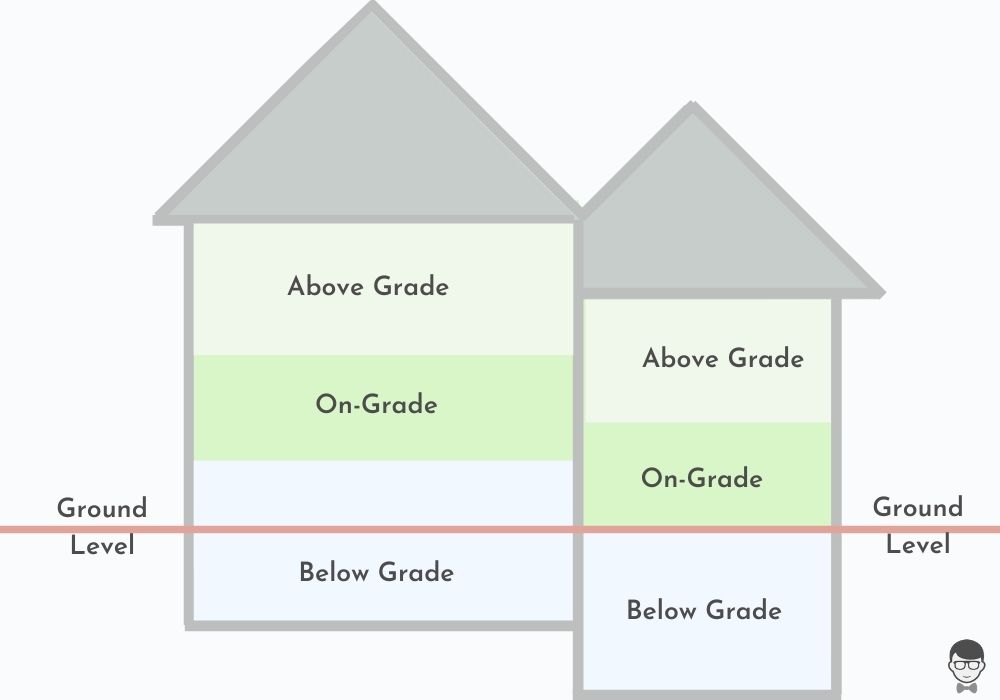 Split-Level Homes
The section of a split-level home that is underground is below-grade.
Basements
A basement is one of three types of house foundation styles; a full basement, slab-on-grade, or a crawlspace.
A full basement has four foundation walls, generally six feet tall or higher and part of the building.

A below-grade crawl space foundation stands on short footings.

Slabs-on-grade foundations are thick pieces of concrete that sit on the earth and create a slab floor.
What Does Floor Level Mean?
In grade-level construction, the floor level or ground level is the home's portion closest to the ground. Called the first floor in American English -- building or real estate industries call it on-grade.
Walkout basements are considered floor level.
What Does Above-Grade Mean?
Above-grade includes finished areas on levels above the basement and ground level. It only includes finished living spaces, so unfinished attics are not part of a building's gross living area.
Why are Grade Levels Important to Know?
Real Estate
A home's total square footage does not include basements. Therefore, real estate agents cannot incorporate the basement's square footage when calculating and reporting a home's size in their listings. ANSI states that the sum of finished areas can include only finished above grade spaces.
For example, a real estate agent must list a house with three bedrooms as a two-bedroom home if two bedrooms are on the second floor, and one is in the basement. The above-grade room count excludes the third bedroom.
Construction
In construction, grade level terms are used by builders when describing the home and which rooms are basement level.
Homeowners Insurance Coverage
Some homeowners insurance policies exclude coverage for basements, and flood insurance only covers finished above-grade areas - not basements.
Your Home's Value
If you have a finished basement, it should substantially add to the value of your home. If you upgrade your basement and your home's value increases, you must increase your coverage amount and account for the quality of its finish and belongings.
Does Homeowners Insurance Cover Below-Grade Basements?
Sometimes. Standard homeowners insurance covers the structure of basements and your belongings for sudden and accidental damage. It does not cover many types of water damage, which is the most common basement claim. A flood insurance add-on is an option, but it too excludes water damages in basements.
Areas of concern:
Sunken rooms
Crawl spaces
Split-level homes
Walkout basements
Floods caused by nature
When Does Homeowners Insurance Cover Below-Grade?
Sudden and accidental damage below-grade is covered, including the structure of your home and your personal belongings.
If a washing machine or water heater malfunctions, water damages (not the equipment) generally are paid through insurance claims. If a pipe bursts, the damage is covered. An accidental fire is covered.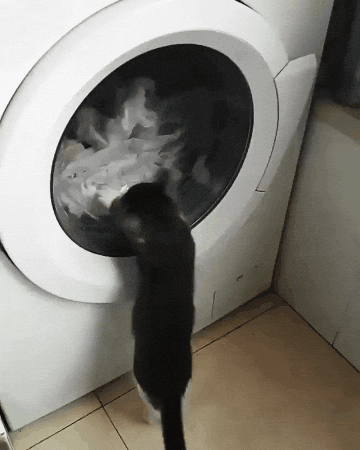 Typically, all incidents that are sudden and accidental are covered.
When Does Homeowners Insurance NOT Cover Below-Grade?
Standard homeowners insurance does not cover below grade for water or sewer back up, water seepage, or stormwaters. It excludes sunken rooms and crawl spaces. If you are in a high-risk area, you will need flood insurance because standard homeowners insurance also excludes flood damage.
Floods

. Standard homeowners insurance does not cover floods. You can get FEMA NFIP flood insurance and private insurer's flood insurance, but they do not usually cover structural flood damage or belongings in basements.

That's an important consideration for homeowners with sunken rooms, split level architecture, and basements with finished rooms.

If you turned your basement into a game room with expensive gaming equipment, flood insurance excludes your equipment. FEMA NFIP flood insurance excludes that equipment. Also excluded are permanently installed carpeting, wallpaper, and ceilings in finished basements. We recommend purchasing property and dwelling flood coverage to have maximum protection for your basement on flood claims.


Water or Sewer Backup

. Standard homeowners insurance usually does not cover any flooding caused by water or sewer backup. An add-on policy for that is available.

Water Seepage. Groundwater seeping into a below-grade basement is considered a home maintenance issue, and standard home insurance does not cover it.


Stormwater

. Excessive water from storms is not usually covered by standard home insurance. Many homeowners protect their basements from water by installing a sump pump. That is a device that pumps water from inside the basement to the outside of your house.

Others will choose to protect their below-grade areas with plaza decks. That is a technique that adds waterproofing materials directly to the structure. It is also wise to protect your basement door from flooding your basement.
Does the NFIP Flood Insurance Cover Below-Grade Basements?
No. The FEMA NFIP Flood Insurance does not cover basement structures or personal belongings in basements. However, it will protect your personal belongings if you purchase the personal property upgrade, but the NFIP flood coverage excludes the construction of your basement.
As mentioned, the NFIP Plan considers sunken rooms, crawl spaces, and split-level sections of home basements, which the flood insurance does not cover.
The National Flood Insurance Program (NFIP) is a federal flood insurance program under the Federal Emergency Management Agency (FEMA). Homeowners can purchase this additional insurance to protect buildings and their contents from flooding.
Sometimes lenders with mortgages guaranteed by Fannie Mae require FEMA federal government flood insurance for homes in a flood zone.
The first Flood Insurance Rate Map (FIRM) emerged on December 31, 1974. Homes built before that must meet Pre-FIRM standards. Homes built or substantially improved as an elevated building after that date must keep to Post-FIRM standards. If you already have flood insurance, and your zone designation changes to a higher risk level, Grandfather Laws allow you to keep your policy with only gradual premium increases.
I hope that helps!
At your service,
Young Alfred