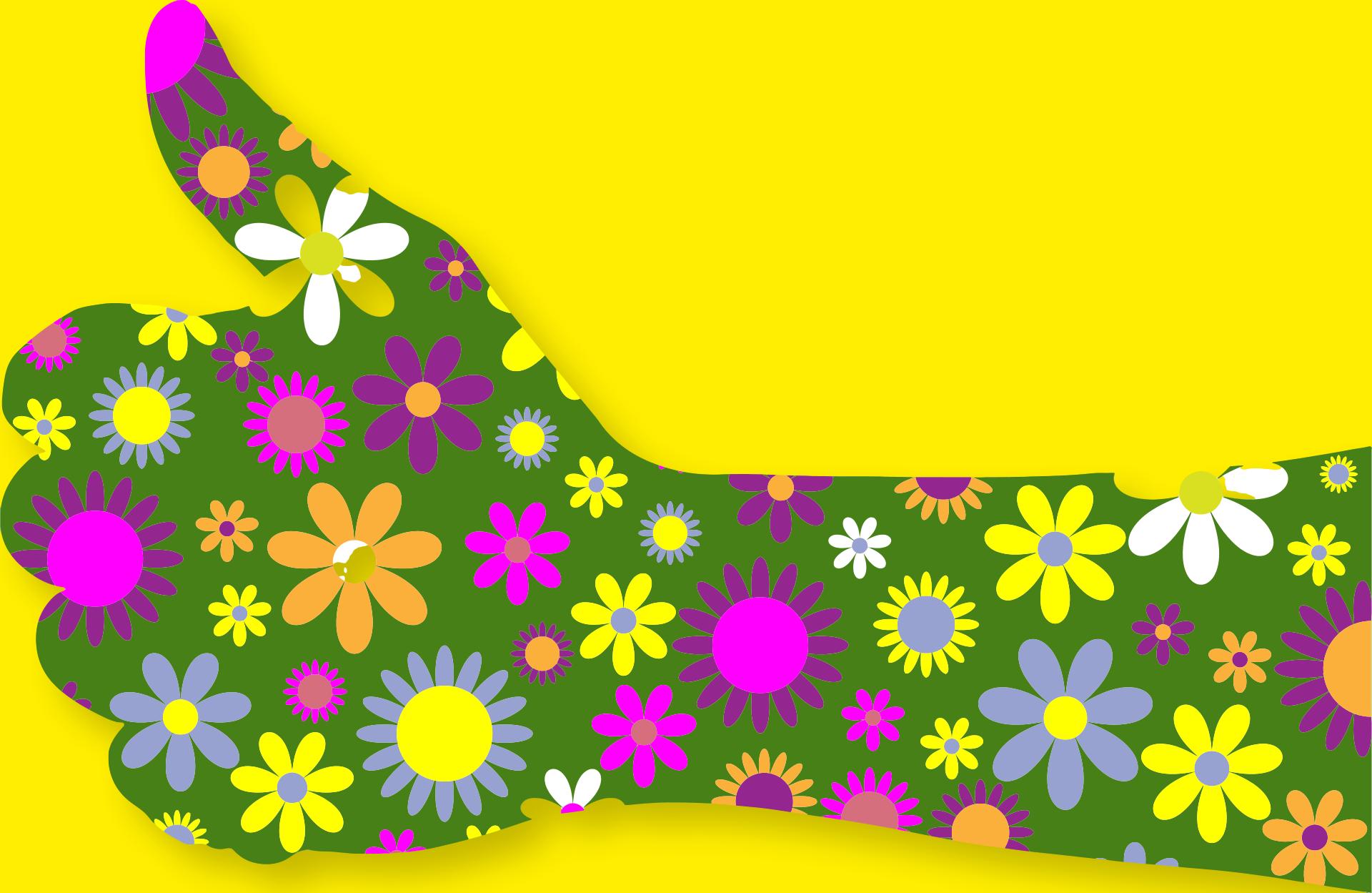 Best Homeowners Insurance in Florida

Although life in the sunshine state can be tons of fun, it does come with a heavy dose of natural disasters. Florida is home to hurricanes, high winds, and flooding, making it a pain to get affordable homeowners insurance. While there are plenty of providers in the state, many national carriers do not bother with Florida homeowners insurance because of the increased likelihood of claims.

To put the situation into perspective, the national average for homeowners insurance is around $1,250, while in Florida, the average home insurance premium is almost $2,000.

That said, it is not impossible to find home insurance, particularly when using us, Young Alfred. If you can compare rates from multiple high-quality companies, you should be able to find cost-effective and comprehensive coverage for your property. Let us dive into the world of homeowners insurance in Florida and discuss who has the best rates (spoiler alert: it is us).

Best Homeowners Insurance Agency in Florida
Young Alfred is one of the top insurance providers in Florida for a few simple reasons:
Licensed Agency in Florida. We are a licensed agency in all 50 states that sells policies directly to consumers.

Top 40+ Insurance Companies. We work with over 40 homeowners insurance companies, with many based in Florida.

Compare 40+ Policies & Prices. We provide side-by-side comparisons of rates and coverage options so that you can make an informed decision.


Instant Online Quotes.

Use our online home insurance quote system to get an instant quote comparison.

No Spam Calls! Unlike other comparison sites, we do not spam your phone or email, and we can take care of everything 100-percent online. But, if you want to talk to a human, you can.

Your Personal Data Kept Private. We do not sell or give away your private information as other comparison sites do.

24/7 5-Star Customer Service. Our customer service is top-notch, with 24/7 access to licensed insurance agents online or via phone, both when getting a home insurance quote and filing a claim.

Cheap Florida Home Insurance. Our agents will get creative to find the best price. You may want an HO1 or HO2 policy that covers less and costs less. Or perhaps Citizens is a good option. Another option is to remove coverages from a standard HO3 policy.

Home & Auto Bundles. You can bundle home and auto coverage with us, as we offer highly affordable auto insurance as well.

50+ Insurance Discounts. We have access to over 50 insurance discounts.

Landlord Insurance. We can help landlords find the best policies for their properties.

Pet, Auto, and Home. We can help with home, condo, townhouse, co-op, vacation home, rentals, pet, auto, renters, and umbrella insurance.

Multi-State. We are a licensed agency in all 50 states, so if you have multiple homes, we can help with all properties and bundle your policies.

Flood Insurance. We provide NFIP and private flood insurance options.

Specialty Coverage. Finally, we also provide specialty coverage, such as sinkhole insurance or golf cart protection.
Best Home Insurance Companies in Florida
As we mentioned, Young Alfred works with all the top insurers in Florida to help you get the best homeowners insurance rates. Since we are also a licensed agency, we can sell policies directly to you. Below is a list of the best home insurance companies we work with within the state.
Before we get to that list, we should mention Citizen Property Insurance Corporation (CPIC). This company is a state-run insurer, created in 2002. The purpose of CPIC is to provide home insurance for those who do not qualify with other providers.
However, as with the NFIP, Citizens Insurance works best as a last resort since it offers limited coverage options and typically costs more than other policies. However, if you get declined by everyone else, be aware that Citizens will always welcome you with open arms.
We can help you with Citizens as well as the excellent carriers below.
What Does a Florida Home Insurance Policy Cover?
When buying home insurance in Florida, you need to make sure that you protect all your assets and belongings. A standard policy includes the following components:
Dwelling Coverage
This section spans two parts: attached and detached structures. So, if you have any separate buildings on your property like a carport, gazebo, or shed, you can protect those with your standard homeowners insurance policy. However, those other structures have a policy limit of 10% of your total policy coverage amount. E.g., if you have a $600,000 policy, you have $60,000 of "other structures" coverage.
One element to point out is that standard HO-3 home insurance uses 16 named perils to determine whether you can file a claim. Common named hazards include:
Fire

or lightning

Windstorm or hail

Explosions

Riot or civil unrest

Damage caused by

vehicles

Damage caused by

aircraft

Volcanic eruption

Sudden or accidental

water damage

Sudden or accidental

power surge

Freezing pipes

Sudden or accidental damage to

HVACs

and automated

fire sprinkler systems
Some notable exceptions to a standard homeowners insurance policy include flooding, earthquakes, and water backup from sewage or lack of maintenance. They are not covered. As you will notice, insurance only covers "sudden and accidental" water damage. So, if your pipes leak and you do not notice for a few months, and it damages your wall, do not expect to get money from your provider.
In Florida, coverage for damage from high winds does come with your policy, but you will have to pay a hurricane deductible for any official storms. We will talk more about that covered loss later.
Personal Property
Your house is much more than its four walls and a roof. Your belongings make your place home, so you want to make sure that you can replace them should a disaster strike. The same 16 named perils typically extend to personal belongings, but there may be a catch.
Structural damage (your house) almost always gets paid at replacement cost value (RCV), meaning that you receive full payment to cover the expense of rebuilding your home today, no matter when you purchased the policy.
With personal property, however, many policies offer actual cost value (ACV). In this case, the payout relates to the object's current value, even if it is worth less than what you paid. That means the depreciation gets deducted from today's retail price. While ACV insurance is cheaper, it can cost you more in the long run when you must file a claim.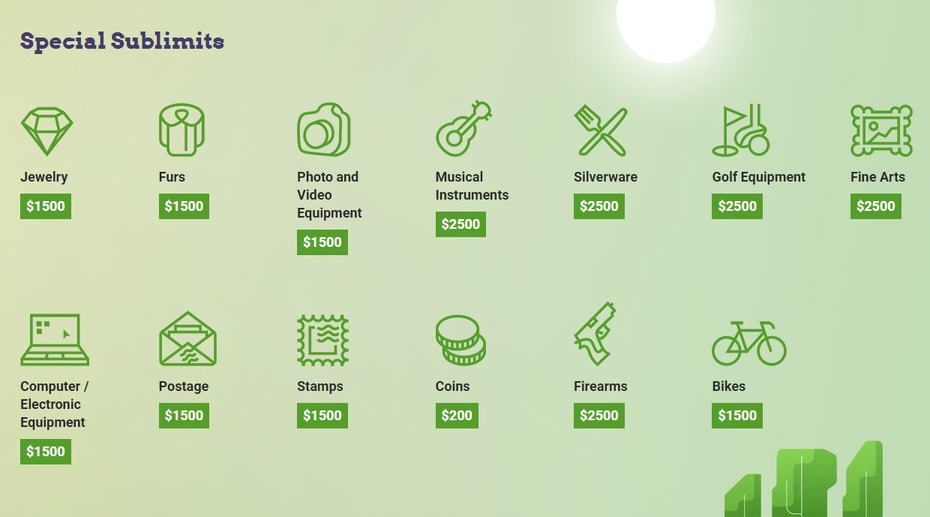 Also, personal property has policy sub-limits. You will have a list of items and maximum dollar amounts you can claim for each category. For example, jewelry has a sub-limit of $2,500 for all your jewelry. A wedding ring alone is often worth more than $2,500.
Personal Liability
Even the most reclusive introverts will likely have company over to visit from time to time. If someone not listed on your homeowners policy comes over and gets injured on your property, you are responsible.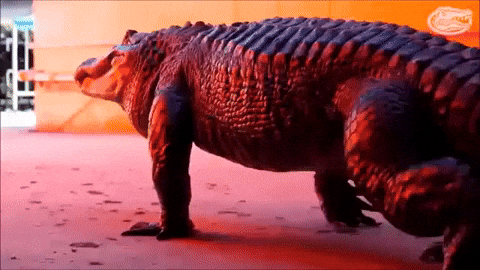 Personal liability insurance covers any potential lawsuits that stem from these incidents, such as slips and falls or falling objects. Even something as simple as getting cut by a broken wine glass can potentially lead to a claim.
Medical Bills
Not all home insurance policies have a section on medical bills, but many of them do. This category is part of personal liability, but it works in the same instance. It pays for other people's medical bills if they are hurt on your property. and you are at fault.
For example, let us say that your mother-in-law slipped and fell on your porch. Personal liability coverage would pay for the inevitable lawsuit, while medical bill protection would cover part of her treatment costs. Usually, home insurance pays between $1,000 to $5,000 for medical bills under Coverage F, depending on your policy.
Property Liability
Property liability is also part of personal liability coverage. It covers damages or loss of other people's personal property. So, if your mother-in-law slipped and fell on your porch and broke her expensive watch, your policy would pay to fix or replace it.
Additional Living Expenses
Whether a tree branch crashes through your roof or a hurricane takes your house into the ocean, you cannot stay at your home until it is repaired. Homeowners insurance pays for additional living expenses (ALE) if you must stay elsewhere while awaiting renovations. ALE pays out for elements like hotel stays, food, and travel costs.
What Additional Homeowners Insurance Coverage Do I Need in Florida?
As we mentioned, Florida is unique in that the state experiences more natural disasters than other parts of the country. So, as a Florida resident, you will likely need to protect your assets with a few extra types of coverages. Some coverages require a separate policy, like NFIP flood insurance. Some are add-ons to your home insurance policy.
The add-ons come as endorsements or floaters. You will want an endorsement when the property you are covering is $5,000 or less. You will want a floater if it is $5,000 or more.
Here are some unique add-ons for Florida homeowners:
Hurricane Insurance
Although most homeowners insurance does include wind damage as a named peril, Florida law requires a hurricane deductible during the storm season. The way it works is that your insurance provider must activate the deductible as soon as a hurricane warning comes from the National Weather Service and a storm is named. The deductible stays in place for 72 hours after the warning.
Hurricane deductibles must be one of the following: $500, two percent, five percent, or 10 percent of your home's insured value. Those rates are based on zip codes and other factors. If you are unfamiliar with how a deductible works, it refers to the amount you have to pay to repair or replace your home before insurance kicks in.
So, let us say that you have a $500,000 policy on your home. If your hurricane deductible is five percent, you would be on the hook for $25,000 of repairs before your insurance company covers any damages.
That said, the deductible only applies once per hurricane season. So, if your home gets damaged by multiple storms, your insurance company will pay for anything above your once-paid deductible. Also note, hurricane deductibles do not apply to flooding, just wind damage.
Flood Insurance
Hurricanes bring more than just high winds. Flooding is a substantial problem in most parts of Florida, meaning that homeowners need to buy flood coverage. However, standard home insurance does not include flooding unless caused by sudden or accidental water damage, e.g., pipe bursts or an overflow in the bathroom.
There was a time when flood insurance was only available through the National Flood Insurance Program (NFIP), Federal Emergency Management Agency (FEMA). For many years, flood risk was hard to determine, so most insurance companies would not offer policies because the potential cost was too high.
Thankfully, as technology makes it easier for providers to develop risk assessments, more insurers are now offering flood insurance. In some cases, you can add it to your existing homeowners policy.
Realistically, you want to try and buy flood insurance from a private market company instead of the NFIP. The NFIP flood insurance program only covers up to $250,000 for structural damage and $100,000 for personal belongings. Since your house is likely worth more than that, you could wind up with a nasty repair bill, even with an active policy. You can also combine NFIP coverage with a private flood policy to cover the remaining amount after the NFIP minimum amounts.
Replacement Cost Coverage
As we mentioned, many home insurance plans pay actual cost value for your personal property. Even worse, insurers set coverage limits on types of property, such as electronics and jewelry. Typically, these limits are well below the costs to replace those items, so you need to increase your protection, lest you must shell out extra cash after a disaster.
Replacement cost coverage can save you money and headaches later, but even it has limitations. For example, let us say that you have some high-end jewelry worth $15,000. If your home insurance only pays up to $2,500 for jewels, it will not be worth much if yours get stolen or damaged.
In that case, you will need to purchase a property floater. Home insurance floaters insure specific items, and you can buy a policy with a sufficient coverage limit.
Golf Cart Insurance
Many Florida residents own golf carts, either as a primary mode of transportation or as a fun way to get the morning paper. There are so many golf carts in the state for which the government has unique rules and regulations.
We will not dive too deep into Florida statutes here, but the primary point to know is whether your golf cart's top speed exceeds 20 mph. If it does, it's considered a low-speed vehicle (LSV), meaning that you have to register it and insure it like any other car.
While Florida does not require golf cart insurance for non-LSVs, it is always a good idea to protect your cart with a golf cart insurance endorsement added to your home insurance policy. Just as you would purchase car insurance, a golf cart policy can pay for things like personal injury protection (PIP), collision damage, and even theft.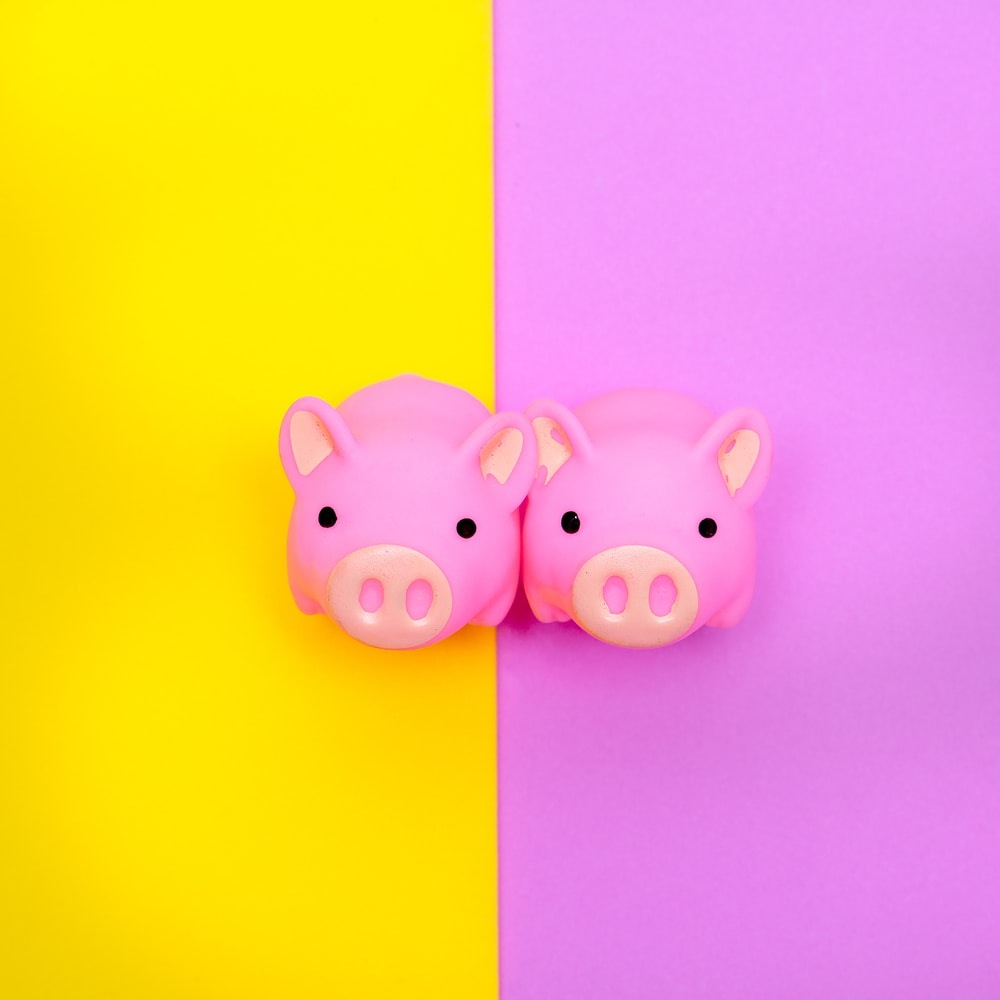 Home Insurance Discount Options in Florida
While a home insurance rate is more expensive in the sunshine state, there are some ways to minimize your costs. Check out this article for 30 home insurance discounts. Also, here are some methods unique to Florida to earn discounts on your insurance premium.
Wind Mitigation
Since high winds and hurricanes are so prevalent in Florida, insurance companies want you to protect your home with various mitigation techniques. Some examples of wind mitigation can include:
Impact-Resistant Windows and Doors
Metal Shutters
Secondary Water Barriers
If your home does not have these elements installed, it is a good idea to upgrade. Even if the renovation cost is higher than your savings, your home will sustain minor damage during a storm, meaning that you can avoid the headaches and expenses associated with filing a claim. That said, most Florida homes in a high-risk area (i.e., south Florida) already have wind mitigation in place.
To qualify for a wind mitigation discount, you must get inspected by a certified home inspector. The inspector will check your roof, windows, and doors and submit a report to your insurance company. The more wind mitigation methods in place, the more you can save.
Home Security
Since your insurance covers theft and vandalism, providers will often discount your rates if you have a home security system. Whether you use cameras, motion-activated lights, or security bars, these elements can potentially save you up to 10 percent on your plan.
That said, these discounts vary between insurers, so be sure to talk to your insurance agent about specifics before installing anything too extreme.
Also, consider whether you live in a safe or dangerous neighborhood. If the likelihood of a break-in is already super low, you will not get too many brownie points for adding cameras.
Gated Community
Florida is home to many sun-craved retirees, and as such, quite a few gated communities. As with a home security system, living in a gated community can lower your theft and vandalism risks. So, homes within gated communities often qualify for deep discounts. However, the savings amount will depend on the following elements:
Security Monitoring. Are there cameras or security officers patrolling through the community?

Single-Entry Gates. Are there multiple entry points, and does each one require an access code?
Overall, communities with more security features will have deeper discounts. Hopefully, those will help offset the high HOA fees.
Homeowners Insurance Quotes Florida
Do not let your home get destroyed by the next disaster. Protect your property with comprehensive homeowners coverage. Click the button to start comparing quotes and get the cheapest home insurance possible.
Hope that helps!
Online Florida Home Insurance Quotes
At your service,
Young Alfred