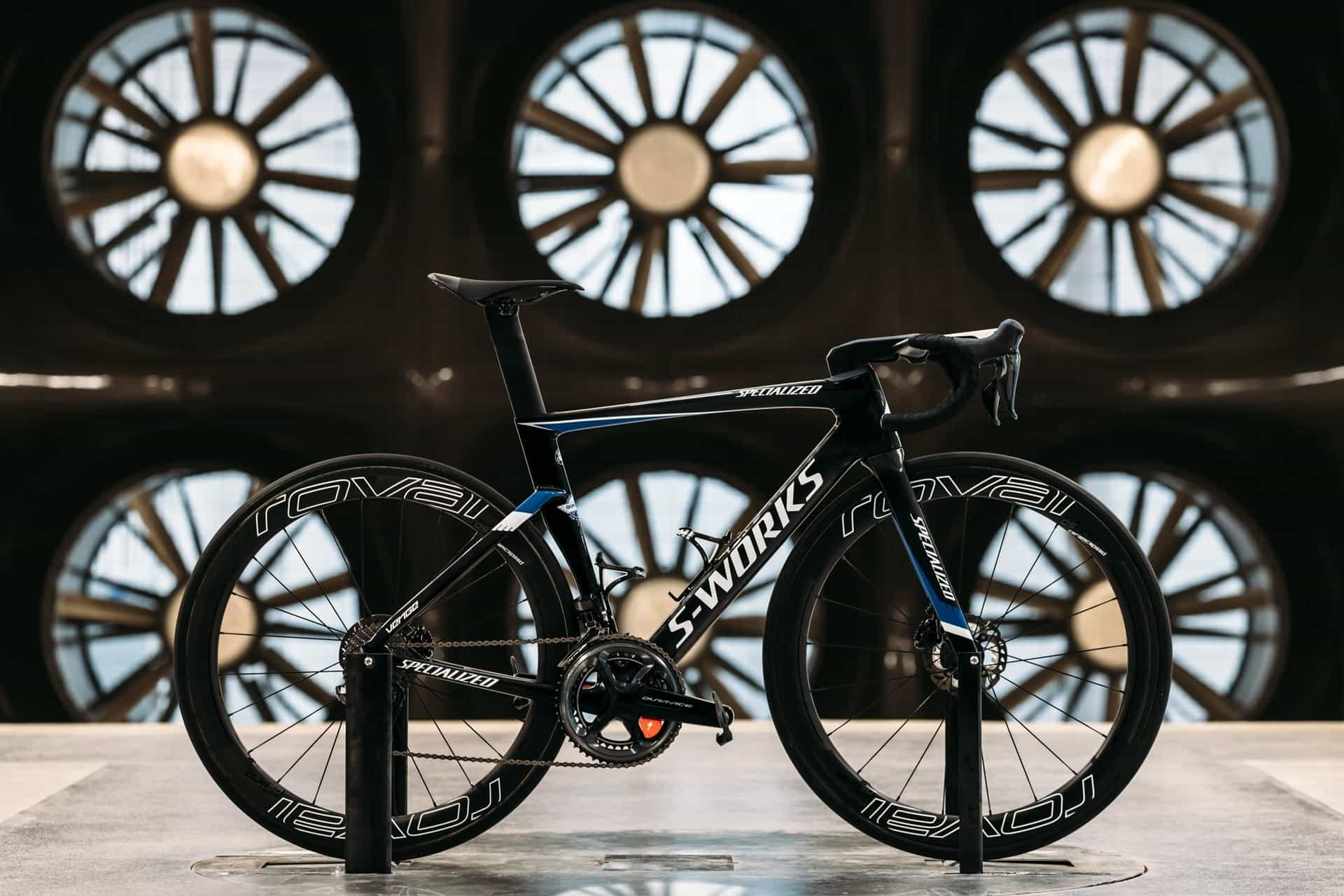 Bicycle Insurance
Approximately 9 out of 10 people own a bicycle, ranging from kids' bikes to mountain bikes and road bikes. They are an excellent resource for fun, leisure, travel, sports, and exercise. They grace lawns, storage buildings, and garages of homes across America. However, few bicycle owners know if they have the insurance coverage they need if their bike is stolen, lost, or damaged.
Which Insurance Option is Best for Your Bicycle?
There are three ways to buy insurance for bicycles. They are:
Home or Renters Insurance

Scheduled Personal Property Endorsement

Specialty Bike Insurance
Your home or renters insurance is ideal for your kid's bicycles and casual bikes. You can purchase a bicycle scheduled endorsement or floater as an add-on to your home insurance. Or you can buy from insurers offering specialty bike insurance. The latter two are perfect for expensive bikes and competitive racers.
The comparison table below can help you make an informed decision.
| | | |
| --- | --- | --- |
| Hazard | Homeowners Bicycle Coverage | Specialty Bicycle Insurance |
| Cycling apparel | Yes, with an Endorsement | Yes |
| Insured at full value | Yes, with an Endorsement | Yes |
| Medical payments | Yes, for Others | Yes |
| Personal liability | Yes | Yes |
| Coverage for electric bikes | Yes | Yes |
| Worldwide physical damage | Yes | Yes |
| Covered in transit | Yes | Yes |
| Crash damage | Yes | Yes |
| Theft away from home | Yes | Yes |
| Theft coverage | Yes | Yes |
| Roadside assistance | Not likely | Yes |
| Spare parts insured | Not likely | Yes |
| Vehicle contact protection | No | Yes |
| Replacement bicycle rental | No | Yes |
| Racing coverage | No | Yes |
| Event fee reimbursement | No | Yes |
How Does Home Insurance or Renters Insurance Cover Bicycles?
With standard homeowners or renters insurance, your bicycles are covered for theft or if damaged due to a covered peril. Both typically cover your bike damages caused by the 16 named perils typically included with your standard homeowners insurance policy. Your policy should provide a list of risks it covers.

Bike Theft on Property
Both policies provide contents insurance and cover your bike if it gets stolen. The amount of coverage in bicycle theft insurance depends on the policy you have. Most insurance companies provide anywhere from 20-70% of your dwelling coverage for personal possessions.

For example, if you have $100,000 of dwelling insurance, you likely have anywhere between $20,000 and $70,000 in personal property insurance.

Your personal property limits are usually broken down further into sub-limits. They range between $500 and $2,000 for bikes.

For many homeowners, these limits are more than enough. If you have an expensive bike that exceeds these limits, you can add a personal property floater to increase your limits. Your insurance rate will increase slightly with a floater, but it is worth it.

Another factor is if you have a low or high deductible. Your standard policy with the bicycle sub-limit and a high deductible will not help you. You will need a floater for proper coverage.

When you buy a new bike, make sure to keep as much documentation as possible. Purchase receipts, serial numbers, and brochures are proof of your bike's value. You will need it to get your full replacement cost payout if you file a claim.



Off-Premises Bicycle Theft


Most renters and homeowners insurance policies also provide coverage for a stolen bicycle off-premises. E.g., your home or renters insurance should cover you if you ride your bike to work, and it gets stolen.

However, off-premises coverage is usually limited to around ten percent of the coverage you receive on your personal belongings. In other words, if you have $2,000 in coverage on your personal property, you will probably get about $200 away from home.



Accidental Damage, Medical Payments, and Liability Coverage


Additionally, renters and homeowners policies give you some liability coverage. Liability means that if you cause an accident, the other party's damage and injuries are covered.

This liability insurance protection does not cover your expenses, though. Your health insurance typically covers any injuries and medical bills you sustain.



Crash Damage


If your bike gets damaged in a crash, your home or renters insurance should cover your repair or replacement costs. Your auto insurance company also might cover the physical damage, though. Look at your car insurance policy or ask your insurance agent if you have some form of bicycle damage insurance included.





Additional Coverage Options


While most bicyclists have plenty of coverage, some might find the need for additional protection. The following are two ways to obtain it.
Scheduled Personal Property Endorsement
If your bike is worth more than your standard home insurance provides, you can purchase a scheduled personal property endorsement. In addition to increasing your coverage limits, this endorsement offers the following benefits:

● You get higher bicycle replacement and bicycle repair insurance limits

● It typically travels with you, providing protection worldwide

● It usually covers more perils, such as mysterious disappearance

● It usually covers full replacement costs of scheduled items; standard policies only provide ACV

3rd Party Bicycle Insurance
You might need specialty bicycle insurance if you race bicycles, compete in mountain biking competitions, or participate in extreme sports. These third-party insurers specifically write policies to cover damage sustained during events, lost race entry fees, stranded cyclist coverage, etc.

If you do not participate in events year-round, temporary bicycle insurance instead of a permanent policy may suit you. Several companies sell bicycle insurance in the USA to check out through any bicycle insurance comparison site.
Bicycle Insurance Claims
You must follow safety rules and use preventative measures. Otherwise, you might get rejected when filing a claim.
For instance, insurers are less likely to pay insurance claims for bicycle theft if you took no steps to prevent it. Many insurers require that you keep your bikes locked with a high-quality bike lock.
Follow other strategies to prevent theft and damage. Lock it to a bike rack where foot traffic is higher. Or ride on roads you know have no potholes to avoid property damage claims.
Before you file your bicycle claim, determine your insurer's requirements to prevent any claim denials. Then, gather the serial number, local police report, and your original purchase receipt. If you had a cable lock or another type of lock, collect that information. Your insurer will want to know you regularly lock your bike to keep it safe. If you cannot find the information, try your local bike shop or the manufacturer where you registered your bike.
Why Is Bicycle Insurance So Expensive?
Bike insurance can get expensive for some people, but your actual insurance cost depends on several factors. Two of the most important things are the bike's value and the risk associated with its use.
For instance, coverage for riding a budget-friendly bike around your yard or neighborhood probably will not cost much at all. You probably have more than enough coverage under your home insurance, meaning you do not need any additional insurance. If you do, it should be minimal.
However, insuring a high-value bike will likely cost you more. Higher costs correlate to accident probabilities. If you have high accident potential, it will cost more to replace or repair your bike.


Bicycle Insurance - Is It Worth It?
This question's answer is entirely subjective as there is no one right way to insure a bike. Consider how you use your bicycle, where you use it, and any specific needs your insurance needs to fill.
Families who ride together or individuals who only cycle to work out likely do not need specialty bicycle insurance.
However, you might find additional protection useful if you compete, own high-value bikes, or do bicycle deliveries.
Bicycle Insurance Quote
Make sure your family's bicycles have all the protection they need. Contact us today for a quote for insuring your bikes with the best coverage.
Hope that helps!
Get an Online Home Insurance Quote
At your service,
Young Alfred