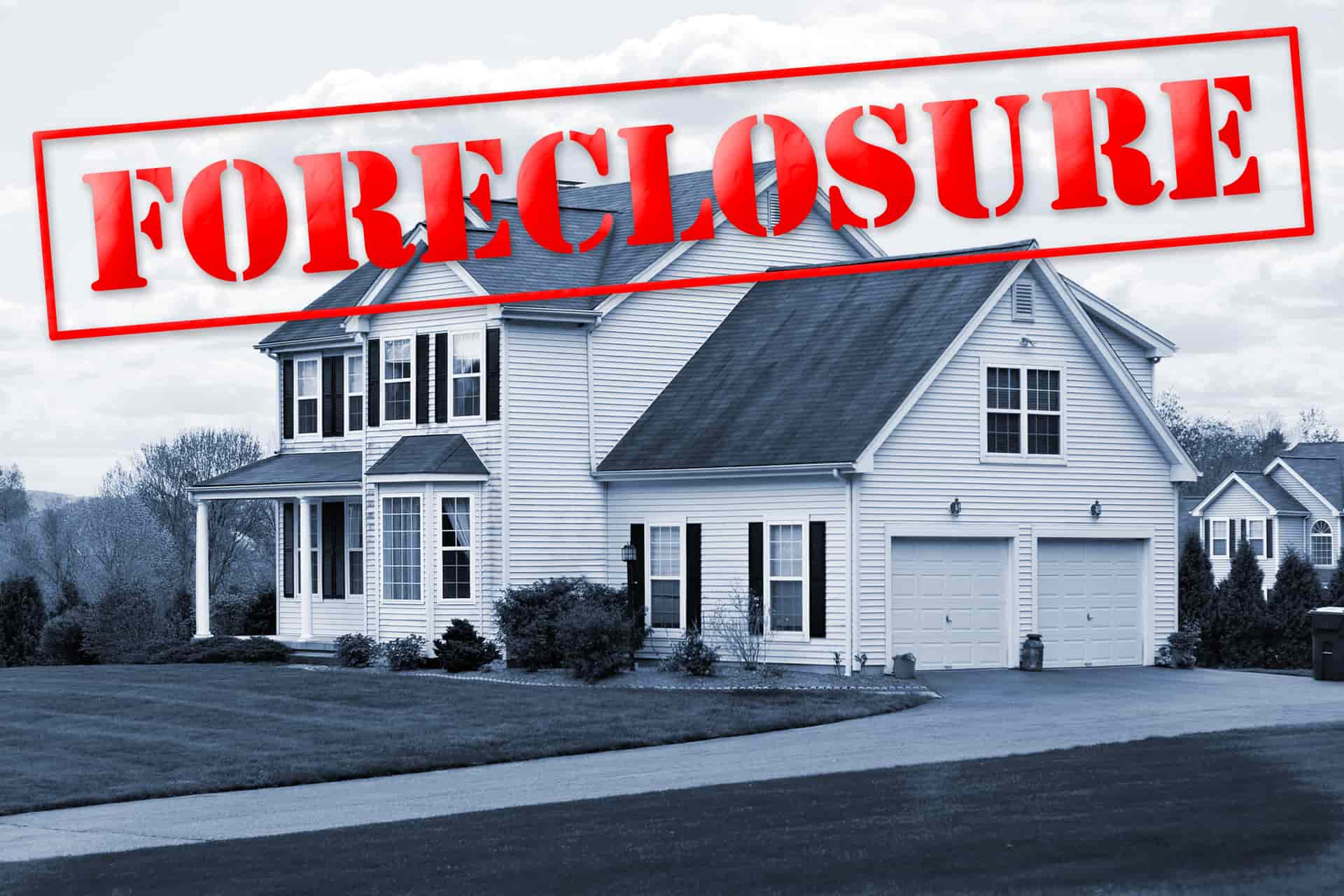 Buying a Foreclosure
By the end of 2020, there were 376,052 foreclosures in the United States. While that sounds like a lot, the number was about 33 percent lower than in 2019. However, given the state of housing due to COVID-19, it is hard to determine where the number will fall in 2021.
On average, it takes about 841 days to foreclose a home, which is higher than in previous years. However, while the national average is trending downward, many cities and states see upticks in foreclosure rates. For example, Florida, Maine, and Maryland have experienced significant increases in foreclosures.
In this article, we will dive into buying a foreclosure home. Whether you are a first-time buyer looking for a great deal or looking to invest in real estate, foreclosed homes can be a good option. Here is a guide to everything you will need to know about buying a foreclosure.
What is a Foreclosure?
Typically, a property owner must get a mortgage loan and repay the loan every month, assuming that they are not elites with hundreds of thousands of dollars in disposable cash. Unfortunately, not everyone can make their payments on time or in full. In some cases, they may not make any payments on mortgage debt. When that happens, the mortgage lender can repossess the property to reclaim its value.
This repossession process is called foreclosure. In most cases, the lender will force the sale of a home below market price to recoup its losses. After the 2008 subprime mortgage crisis, millions of foreclosed homes made it far easier for buyers to find and buy them. Today, there is an entire foreclosure industry where investors and new home buyers try to find foreclosed homes to save money since they will be far cheaper than non-foreclosures.
Although foreclosure is a straightforward process, there are several varieties. Here is a breakdown of several kinds of foreclosures that can happen.
What is Pre-Foreclosure?
In most cases, the lender will give the current homeowner a chance to keep their home. Since this option is the easiest for everyone involved, most lenders will provide owners with a warning that their home will go into foreclosure. This period is called a pre-foreclosure.
During this time, the owner can work with the lender to figure out a repayment plan and avoid losing their home. There are three stages to foreclosure:
Default.

The owner has missed three consecutive mortgage payments.

Notice of Default. The lender informs the owner that they are in default and at risk of foreclosure.

Auction. If the owner continues missing payments after six months or more, the lender can seize the real property and sell it at a public auction, usually for less than the original sale price.
What is REO Foreclosure?
If the lender cannot find a buyer at a foreclosure auction, the property will become real estate owned (REO). Another term for this is bank-owned properties. At that point, the bank lender will likely list the home online or use real estate agents to find a buyer.
Short Sale vs. Foreclosure
One of the significant downsides of a foreclosure is that it stays on the homeowner's credit score for up to seven years, and they cannot buy another house for at least five years. One way to avoid this is to make a short sale.
In this case, the lender allows the owner to sell for less than what they owe on the mortgage. If the owner is successful, they do not have to go through foreclosure, and the lender gets to receive payments from a new owner. The short sale process does take longer and can affect one's credit, but it is far less damaging than a foreclosure.
What is a Deed in Lieu of Foreclosure?
When a homeowner buys a house, they are given the deed to the property, even though they must pay a mortgage. One way to avoid foreclosure is to provide the deed to the lender. This transaction means that the lender is now the deed owner, and the previous owner is free of all debts and liabilities.
Usually, deed in lieu of foreclosure is a last resort option. Homeowners will often try to renegotiate their mortgage terms or perform a short sale before attempting to do this. However, it is usually much easier than going through a foreclosure and does not impact the owner's credit report.
To utilize a deed in lieu of foreclosure, the owner and lender must agree to the transaction and have a notarized document signed by both parties.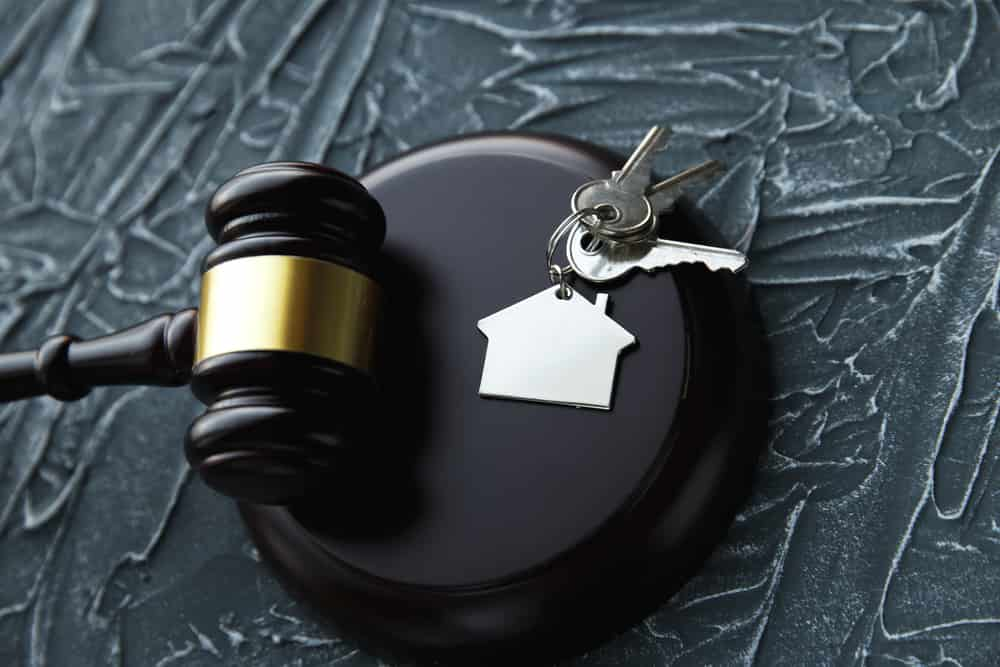 What is Judicial Foreclosure?
Depending on which state you live in, a mortgage lender will likely have a power of sale clause. This term means that the lender can sell the REO property if the owner defaults. However, some states require that all foreclosures go through the court system, known as a judicial foreclosure.
If a lender does not have the power of sale and the owner defaults, the courts will decide the outcome with a judgment of foreclosure even if foreclosure laws do not require it. If the property owner owes more than the home is worth, the court may issue a deficiency judgment, which means that the owner must pay the difference.
Pros and Cons of Buying a Foreclosure
Whether you are considering buying short sales, looking to save money on a new home, or trying to get into real estate investing, foreclosed homes can look appealing. However, while some distinct advantages exist to buying these properties, they can come with some serious drawbacks. Here is a complete guide to what you need to know before buying a foreclosure.
Pros
Cheaper Cost. The primary benefit of buying a foreclosed home is that you can pay much less than the market price for it. Since the lender is looking to offload it to the highest bidder, you can get a home for relatively cheap.


Home Loan Options.

Depending on the type of auction (i.e., some require a cash offer), you can get one of several types of loans to buy a foreclosure. Some examples include a VA loan, USDA loan, and FHA 203 loan.

Clean Title. When purchasing a home and accepting a deed from an individual, there can be some back taxes or a tax lien on the property. When buying a foreclosure, the bank clears all these things to get a clean title.
Cons
No Home Inspection. Typically, you will want to inspect the property before buying it to be aware of any significant issues (i.e., plumbing, or electrical). However, with foreclosed homes, you must take the house as-is, even if it is not in good condition.

In some situations, bitter former owners will intentionally sabotage the place, knowing they will lose it. So, it can be a bit of a crapshoot.

Squatters. Many states offer squatter's rights to people living in an abandoned property. If the foreclosure has been sitting empty for months, there is a good chance a squatter unofficially occupies it. If you discover squatters who live in the home, you must evict them, which can be a time-consuming process.

Periods of Redemption. Some states will give homeowners a redemption period to reclaim their home. Sometimes, this timeframe can last up to a full year. During that time, if the previous owner manages to pay off their debts, they could have legal recourse to move back in, leaving you in a lurch.
How to Buy a Foreclosure
With so many foreclosure homes, the foreclosure process is much easier than in decades past. However, you still must go through several steps to get the deed and the keys. Here is a breakdown of how to buy a foreclosure.
Step One: Determine the Buying Process
There are three primary options for buying a foreclosed property.
First, you can participate in a short sale, meaning that you are buying from the owner directly so they can avoid going into foreclosure.

The second method is to buy bank owned homes through a public auction. In this situation, you will need to find the auction properties online, and you will be competing against other buyers, which can drive the price up.

Finally, you can purchase real estate owned REO properties from the lender directly.
However, if you live in a judicial foreclosure state, the third option is far less likely since the court will decide how the lender can foreclose.
Overall, there are pros and cons to each option, so find one that best suits your specific situation and budget.
Step Two: Find a Foreclosure Real Estate Agent
Because this process is lengthy and complicated, it helps to have a local real estate agent on your side. It is also best to have one who is well-versed in buying foreclosure properties. Most lenders will use their agents to facilitate sales, so you want your agent to know what to expect.
You can find a certified foreclosure realtor through the National Association of Realtors, or you can do an online search in your area.
Step Three: Find Foreclosed Homes
Your realtor will help you with this process, but you can check various sources for foreclosed properties, such as multi-listing systems, MLS. We will go into this process more in-depth later in the article.
Step Four: Get a Mortgage Loan
Unless you are a real estate investor with access to liquid assets, you will have to get a mortgage loan (or FHA financing) to buy a foreclosed home. The smartest approach is to consult with a lender to understand your lending power -- the amount you can lend. Or get pre-approved.
From there, you can make a move on a foreclosure. However, be aware that you might have to use some money to perform repairs, so plan accordingly. You can sometimes get 203 k loans from the Department of Housing and Urban Development for repairs and upgrades.
Finally, be sure to consider closing costs and interest rates, and you may have to buy homeowners insurance before closing as well, as they can add up.
Step Five: Get an Appraisal and Home Inspection (If Applicable)
In situations where you are not buying the home as-is, you should get the property appraised and have a home inspector come out. Doing this will ensure that you do not pay too much for the home and that it is in good condition. Otherwise, you could wind up with some nasty surprises after moving in. Again, this is not always an option, so be aware of that.
Once you complete these steps, you can purchase your new home and start settling in!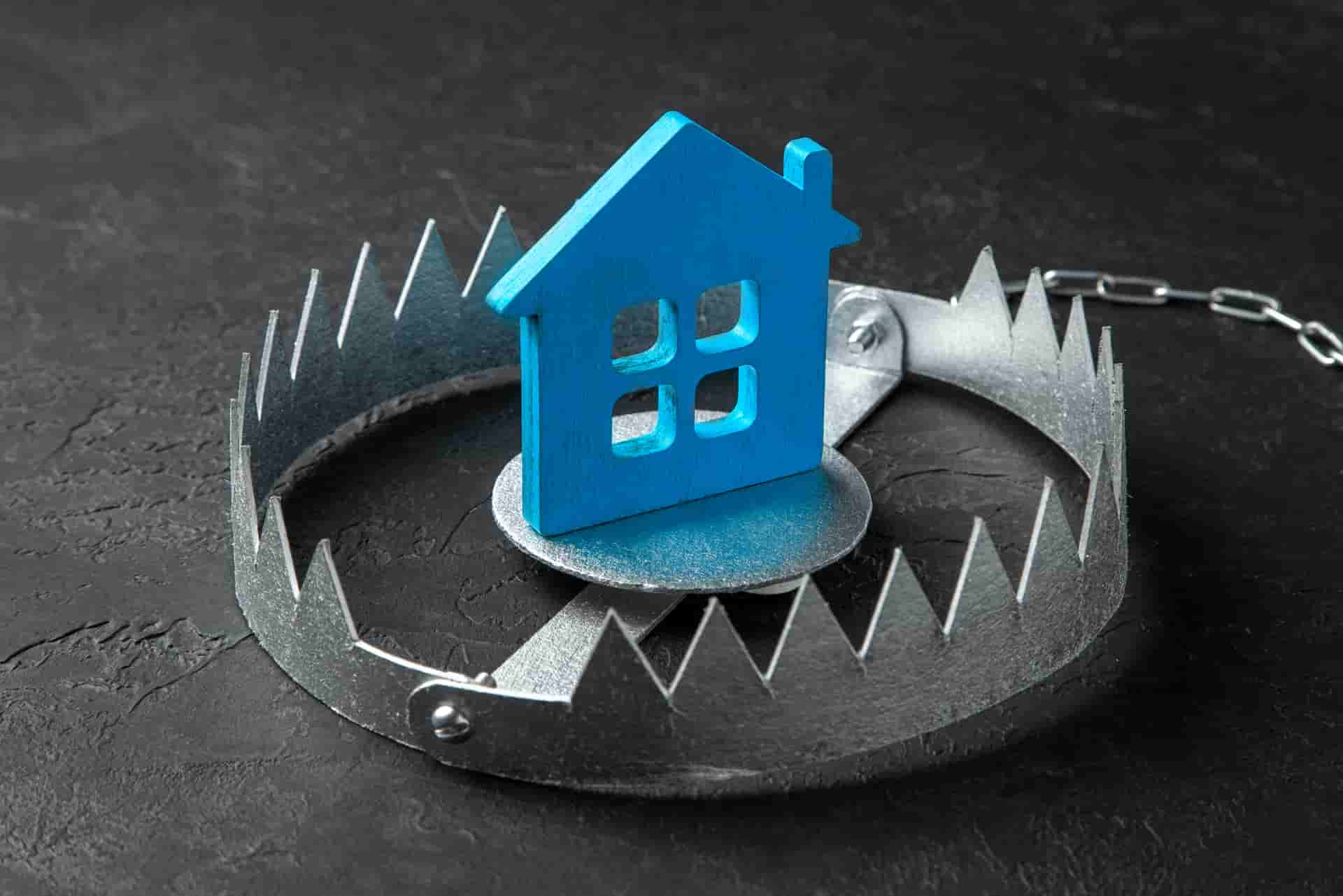 How to Buy Pre-Foreclosure Homes
Whether you are an investor or hoping to buy a home for far below market price, one option is to scout pre-foreclosures. This process is much trickier and more time-consuming because foreclosures are not listed in public records since the owner is likely still living there. This situation can also work in your favor, though, since there will be less competition from other buyers.
The first step is to find a pre-foreclosure home. You can drive around neighborhoods looking for signs of abandoned property, or you can start a direct mail campaign letting owners in the area know that you are looking to buy quickly and pay cash for keys.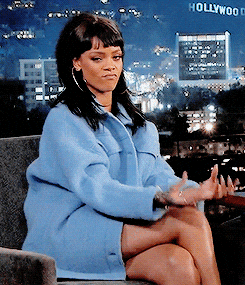 Once you have found a pre-foreclosed home, you can try offering a short sale. Motivated sellers will likely sell for cheap, giving you a distinct advantage. From there, you will have to make sure that you talk with the mortgage lender to get a clean title.
You may or may not need to use a realtor in this situation. Regardless, most agents will not help find pre-foreclosures because public records do not list the homes.
How Do Foreclosure Auctions Work?
When a home goes to auction houses, many states require that the lender post a local newspaper or online notice. In some cases, these notices must be within a specific time frame, such as four weeks before the auction.
The next step is to go to the auction and place an opening bid. Typically, there is a minimum purchase amount, but some foreclosures will have an absolute basis, meaning that the highest bid wins, even if it is for a tiny amount.
To bid, you will have to provide a credit card so that the auction house can verify your interest and place a hold, just in case. Auctions can be in-person or online. If you have the winning bid, you often must pay cash. Sometimes, you will have 30 days or 45 days to pay the full balance, and you can use a cashier's check or something similar.
Because of the payment structure, it is best to secure financing before going to auction. Do not forget to check out the property beforehand to see its condition. Sometimes, you might be able to go inside and speak to the former owner.
Can You Finance a Foreclosure?
Yes, you can get a mortgage loan to buy a foreclosure. However, keep in mind that the lender will be different from the selling lender at the auction. As we mentioned earlier, there are multiple loan options, which we will discuss below:
Can You Buy a Foreclosure with an FHA Loan? In many cases, yes. The Federal Housing Administration provides FHA loans to individuals who may not qualify for conventional loans.

The FHA is also ideal for first-time buyers who may not have a good credit score. However, there are loan limits to consider.


Can You Buy a Foreclosure with a VA Loan?

Yes. The Department of Veterans Affairs or VA acquires properties for veterans. You can use VA home loans to purchase properties, including those facing foreclosure.

There are also VA guaranteed loans, which you can get through a qualified lender. In this case, borrowers get a VA guarantee for the loan's value, allowing borrowers to get a higher balance.
Should I Buy a Foreclosure for My First Home?
As illustrated above, there can be some significant drawbacks to buying a bank-owned home, particularly if you must purchase it as-is. So, as a first-time buyer, you may not want to deal with all the hassles that can come with foreclosed homes.
That said, here are some reasons to buy a foreclosure as your first home:
You are Handy. If you can fix minor issues yourself, you can save even more money fixing up a foreclosure.


You Plan to Resell Within Five Years.

Assuming there are no vital problems with the home, you can make more money by buying a relatively cheap foreclosure.

You Can't Get a Substantial Mortgage Loan. If you do not pre-qualify for a high enough loan balance, you can potentially get a decent foreclosure instead of settling for a less-than-stellar property. You can also consider FHA loans, which often have higher limits.
Overall, you will need to weigh the risks and benefits before forging ahead with any home purchase - foreclosure or otherwise. Do not forget about property taxes either, as they will continue even after paying off the mortgage.
Types of Foreclosures
Not all foreclosures are the same since there can be multiple reasons for a homeowner to default on their payments. Here is a rundown of numerous types of foreclosures you can find listed for sale.
Mortgage Foreclosure. The owner defaulted on their mortgage payments, so the title company forecloses the home.

Government Foreclosure. If the property is owned or financed by government agencies (i.e., a HUD home), the government will sell it instead of a mortgage lender selling it.

FHA Foreclosure. The Federal Housing Authority provided financing to foreclose homes bought with an FHA loan.

Lien Foreclosure. If a home has a tax lien, the creditor may sell the property to recoup its losses. Typically, this happens as part of a judicial foreclosure.

Reverse Mortgage Foreclosure. Older homeowners can qualify for a reverse mortgage, which leverages their home's equity. However, if the borrower defaults or violates the contract term, they can face foreclosure.

Most reverse mortgages are just Home Equity Conversion Mortgages (HECM), which allow for foreclosure. This process is different from junior liens (AKA second mortgages).

Bankruptcy Foreclosure. Sometimes, to ward off foreclosure, an owner may file for bankruptcy (i.e., chapter 13 bankruptcy). Doing this prevents the lender from foreclosing, but it may not absolve the owner from all liabilities. This option is complicated, often requiring a lawyer.


Land Foreclosures.

In some cases, land may be seized and sold at auction instead of property.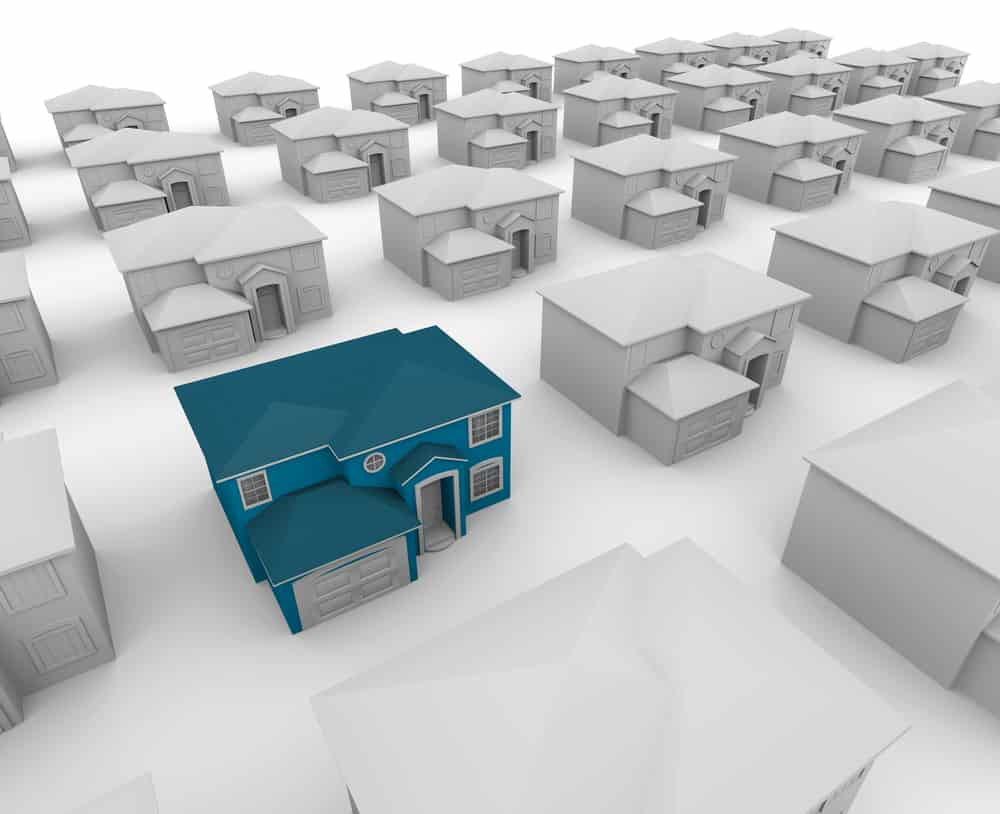 One of the toughest challenges to buying a foreclosed home is finding it. Here are some methods for locating these properties.
MLS Foreclosures. A multiple listing service (MLS) lists all kinds of homes for sale, including foreclosures.

Trustee Sales. Lenders will often use trustees (typically law firms) to sell the home for them, including a deed of trust. Trustees need to make auctions public before selling with a notice of trustee sale.

Non-Judicial Foreclosures. This term refers to properties sold without going through a court system. Because the court is not involved, lenders can sell the homes directly to buyers through auctions or short sales.

Foreclosure Realtor. Some lenders will use a realtor to sell a property. You can contact foreclosure realtors to find out about homes for sale in your area.

Bank Foreclosure Listings. These foreclosure lists are often posted online or in the newspaper.

Free Government Foreclosure Listings. If you want to purchase a HUD home or other foreclosed property owned by a government agency, these listings will show you who to contact.

Public Foreclosure Records. All states and municipalities make foreclosures a matter of public record. The county recorder office lists these homes.
You can also find foreclosures through lender websites, such as Fannie Mae or Freddie Mac.
How to Find Out if a House is in Foreclosure
You can use all the options listed above to determine if a home is in foreclosure. You can also drive around a neighborhood and search for signs of abandonment, such as long grass, unkempt yards, newspapers piling up, etc.
How to Find Out if a Condo is in Foreclosure
Because condos are like homes with owners and mortgage lenders, you can use many of the same methods to determine if one is in foreclosure. Be aware, however, that many condos have homeowners associations. Hence, the process of buying a foreclosed condo is more complicated because you must deal with additional HOA fees and rules.
How to Find Out if a Co-Op is in Foreclosure
You can often find out if a co-op is in foreclosure by looking at MLS listings or speaking to a buyer agent.
Co-Ops function similarly to a condo, but owners do not own a deed to their property. Instead, owners have a share in the building. Because co-ops still have a mortgage, the lender may sell the building through foreclosure. In most cases, tenants still have legal rights, so they may not have to vacate right away.
Can We Help?
Buying a foreclosure does not have to be a headache. We can make parts of this process easier. We can guide you through inspections to get before buying your home and what pitfalls to look for that may lead to excessive expenses later. We can also help you choose a personalized home insurance plan that suits your needs once you have your new home.
Whether you are looking at single-family homes or want to invest in rental properties, foreclosures can be a good move.
Hope that helps!
Get Quotes For Home Insurance Online
At your service,
Young Alfred