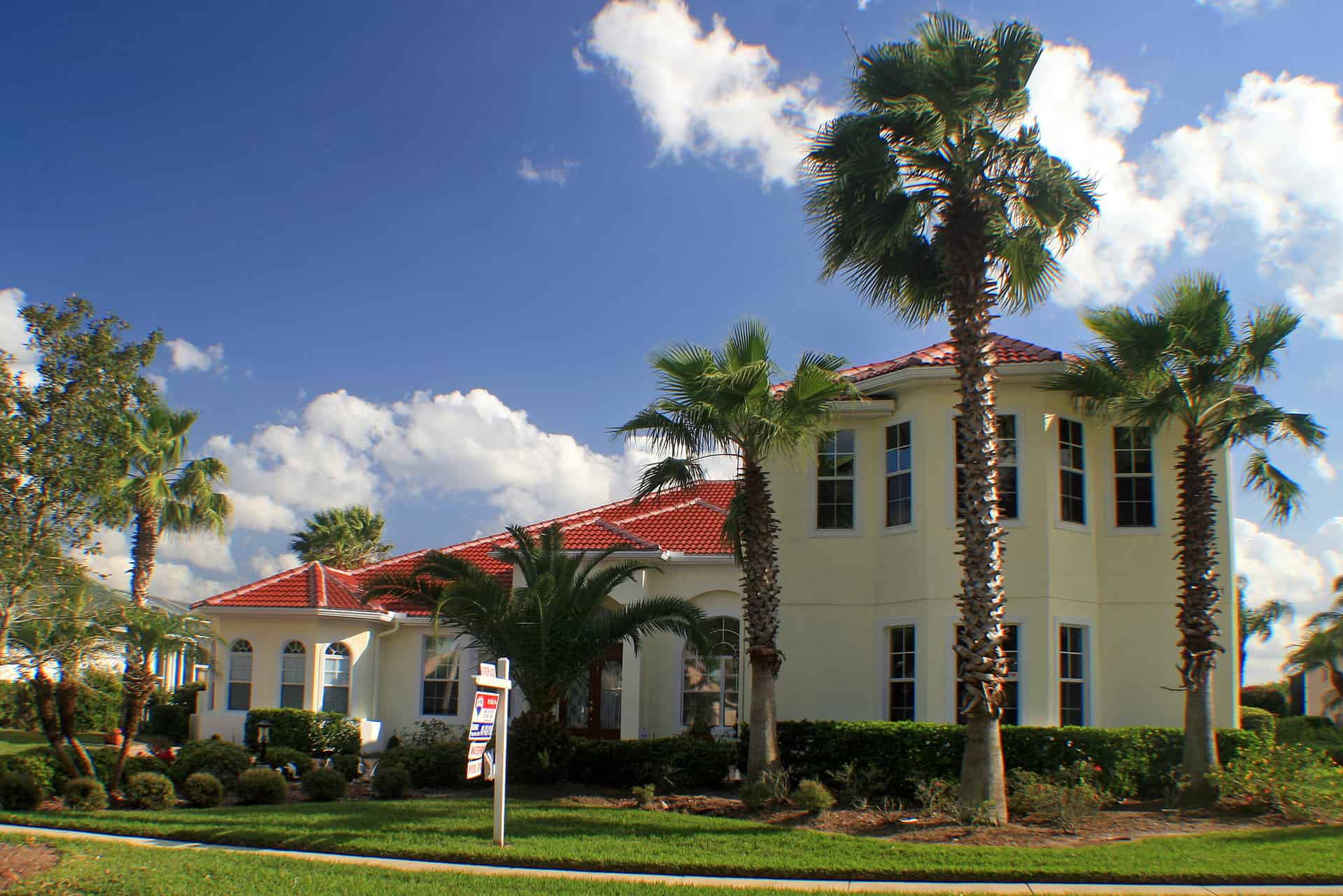 Buying a House in Florida
In 2021, Florida's real estate market is hot. The state is seeing steady price increases, thanks to high demand and fewer listings. If you are interested in buying a house in Florida, keep in mind that it is a seller's market.
The median home sale price rose by over 15 percent at the beginning of the year, although the pandemic skews that somewhat. Currently, single-family homes are selling at an average of $316,000.
Before starting the home-buying process, it helps to understand the ins and outs. Let's take a deep dive into buying a house in Florida.

Steps to Buying a House in Florida
If you are a first-time homebuyer, these steps are pretty much the same in any state. While Florida does have government assistance programs (more on those later), the state does not have any special rules. Here is a brief overview of what it takes to buy a house:
Step One: Look at Your Finances. Unless you are independently wealthy, you will need a mortgage loan. Going over your finances can help you figure out how much you can borrow.

Step Two: Research Neighborhoods. You will want to live around people like you. Research schools, transportation (roads & highways and easy access to work, schools, and shopping), affiliations (religion, culture, politics, income, education, etc.), whether the shops you prefer are nearby, etc.

Step Three: Work with a Realtor. Real estate agents can handle all the details and paperwork when buying a home. Their job makes your life so much easier.

Step Four: Get a Short List of Homes. Before meeting with a loan officer, you need to know what kind of listings are available. You can use the multiple listings service (MLS) or any online real estate home sales website to find new houses. From there, you can visit open houses to see them up close.

Step Five: Hire a Real Estate Lawyer. A real estate attorney will help with your title search and all closing documents.

Step Six:

Contact Mortgage Lenders.

Find out how much you can qualify for with a mortgage loan. Hopefully, the number will match your top listing. Get a pre-approval letter. This document proves to you and the seller you are ready and can buy the home, and if it is a competitive bidding process, it may push you to the front of the line.

Step Seven: Request a Seller's Disclosure. You want to know about the home's issues, past remodels, serial numbers of wind impact doors and windows for wind mitigation certification, presence of lead paint, radon, asbestos, toxins, mold, etc., past home insurance claims, etc.

Step Eight: Make the Offer. Once you are approved, you can make an offer to buy the house. Remember that the buyer and seller often haggle a little bit.

Step Nine:

Contracts and

Home Inspections. Before moving in, you want to avoid any nasty surprises. Get a home inspection and review any contracts with your realtor. Also, do a title search to avoid any liens or other ownership issues with the home. Only sign once you understand everything.


Step Ten:

Buy Home Insurance. You cannot close on your mortgage loan without home insurance.

Step Eleven: The Closing. You will sign all the paperwork, including the purchase contract and your mortgage documents, and transfer the house into your name at the closing.
Government Help to Buy a House in Florida
You may be able to get helpful government assistance. Here is a rundown of the different programs available in Florida:
Florida Housing First Time Homebuyer Program. The First-Time Homebuyer program helps residents get 30-year fixed-rate mortgages and up to $7,500 zero percent interest for a down payment on a deferred second mortgage.

This program is part of the Florida Housing Finance Corporation. The FHFC is part of the Housing Finance Agency (HFA), which operates in all 50 states. Find out more here.

Salute Our Soldiers Program. Veterans and active-duty service members can qualify for a 30-year fixed-rate mortgage.

FHA Loans. The Federal Housing Authority helps first-time buyers by insuring their mortgage loans. The FHA does not lend money directly. The interest rate on FHA loans is much lower (3.5 percent) than conventional mortgages. Find out more about FHA requirements here.

VA Loans. Veterans can also get mortgage assistance through the Veteran's Affairs Administration. As with the FHA, the VA insures loans provided by third-party lenders. Read about restrictions and loan limits here.

USDA Loans. This agency helps homeowners find property in rural and suburban areas. The loans also have low interest rates and do not require a down payment.

Florida Mortgage Credit Certificate Program. Instead of getting a loan, homeowners can receive tax credits. On average, owners can get up to 50 percent of their paid mortgage interest (up to $2,000) every year.

AFR Advantage Special FHA Financing. Get a 3.5% interest rate through this grant program.

Own A Home Opportunity. The program offers a 3%, 4%, or 5% grant at closing.

Rent-To-Own Programs. These programs help buyers who must build or improve their credit scores.
How Much is a Down Payment for a House in Florida?
Most financial advisors recommend saving at least 20 percent of the home's price for a down payment. That said, many loan programs do not need that much money upfront. So, depending on your income, you might qualify for a zero-dollar down payment.

You can also apply for down payment assistance programs. The Florida Assist Loan provides up to $7,500 zero percent interest for a down payment on a deferred second mortgage. Housing Financing Agency (HFA) grants can cover up to three or four percent of the listing price. Unlike a loan, you do not have to pay back a grant.
Credit Score to Buy a House in Florida
Your minimum credit score depends on the type of financing you are getting. For example, FHA loans require a score of 580 or higher. If your score is lower, you must pay more upfront. On the other hand, traditional mortgage lenders usually approve homebuyers with a score of 620 or higher.
Get Home Insurance Quotes
Once you find the home you want, you need to protect it from disasters. Young Alfred makes it easy to get homeowners insurance, so click below to get started!
Hope that helps!
Online Florida Home Insurance Quotes
At your service,
Young Alfred