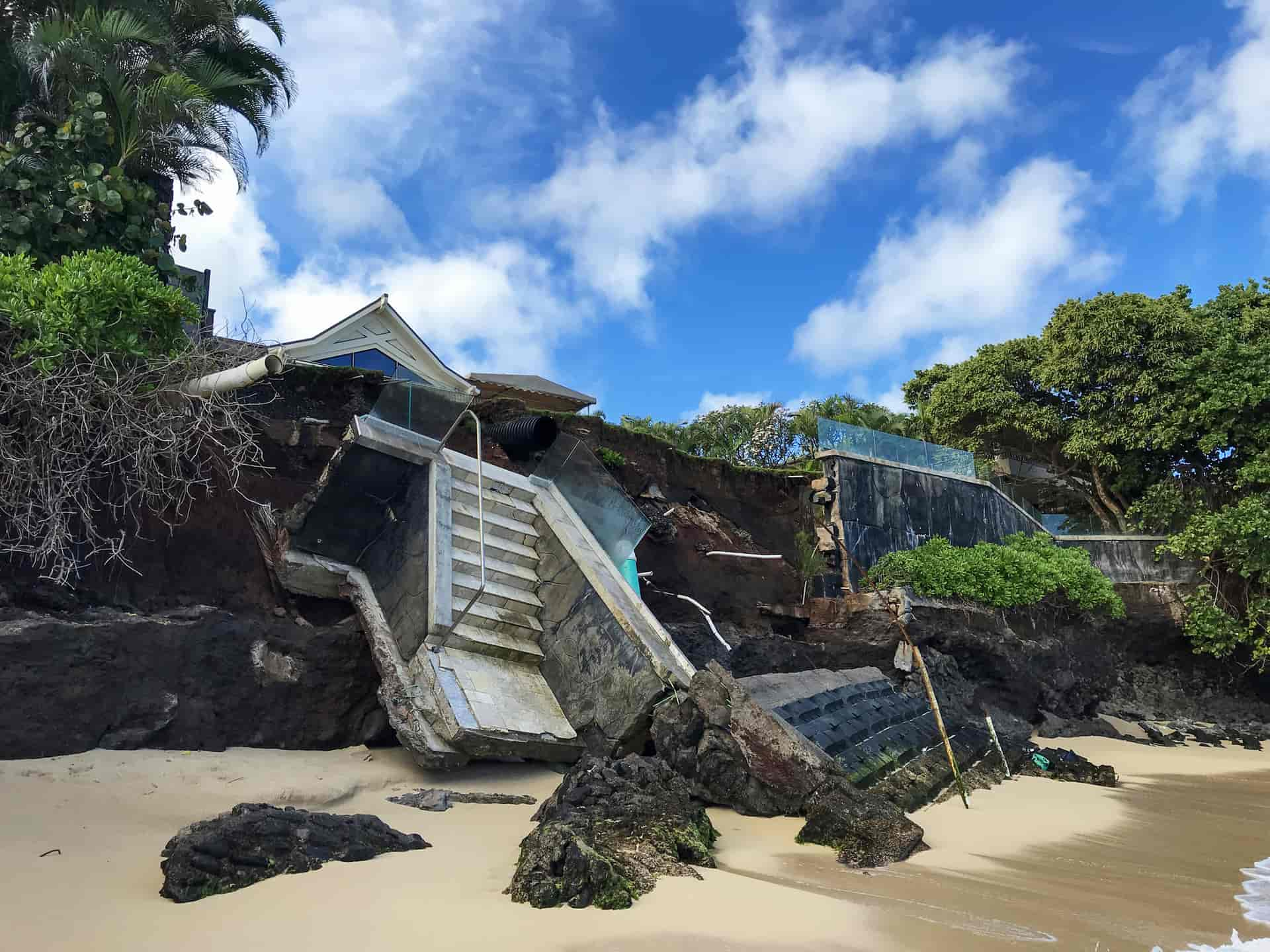 California Earthquake Insurance
California is considered a high-risk area for earthquakes, with most Californians living within 30 miles of an active fault line. There are over 15,000 known faults in California, and over 500 of those are active. If you live in the great state of California, you can keep up with the level of seismic activity in your neighborhood. Yet, earthquakes are still often unpredictable.

A minor earthquake may be stressful. But a more significant quake can lead to area-wide utility disruption, property damage, and loss of life. If you do not have California earthquake insurance, you must pay out-of-pocket for damages and hotel stays. These expenses add up depending on how much and how long it takes to rebuild your home.

How to Buy Earthquake Insurance in California
You should be able to purchase residential earthquake insurance coverage from any reputable insurance company or insurance agency.

If you have a standard homeowners insurance policy, your insurance company is required by law to offer you additional earthquake coverage. That offer must be in writing and must include the coverage limits, the deductible, and the additional policy premium.

As with any other insurance policy, you should get different insurance quotes from various home insurance companies. Multiple quotes ensure you are getting the coverage you need at a reasonable cost. Your insurance agent can assist you with comparing offers from any participating residential insurer. Still, you should also be proactive in learning about your policy and making sure you understand what it covers.

California Earthquake Authority Insurance
CEA, or California Earthquake Authority, is the largest provider of earthquake insurance in California. CEA offers protection to residents living in houses, condos, mobile homes, and apartments and currently has over 1 million customers.
CEA does not just sell insurance, though. They help educate about California earthquakes, advise on personal safety, and provide tips for preparing a home and property against earthquakes.

Many other insurance companies reduced the number of earthquake policies they offered after the destruction from the 1994 Northridge earthquake. That one event caused over $20 billion in residential damage alone, leading to housing market problems. Eventually, the California Legislature created the California Earthquake Authority (CEA) to provide a higher protection level to California residents.

California Earthquake Insurance Carriers
CEA works with several preferred insurance companies to provide two-thirds of the state's homeowners policies. Other insurance carriers offer earthquake insurance also. You can use any earthquake insurance carrier you choose.

However, CEA participating insurance companies are part of the network that provides coverage at reasonable prices. If you already have home insurance, you can still ask if you can purchase earthquake insurance through your existing provider.

Does Homeowners Insurance Cover Earthquakes?
No. Neither your homeowners nor renters insurance policy will cover earthquake damage. Lack of earthquake coverage is significant because an earthquake can cause substantial damage, including your home's total loss.
You can get coverage through a standard earthquake insurance policy or an endorsement from your private insurer. Without the additional coverage, you are responsible for the damage to your home, utilities, and personal belongings.

What Does Earthquake Insurance Cover in California?
Your earthquake insurance typically covers these basic expenses in the event of an earthquake:
House. Damage to your home -- also called dwelling coverage. Excluded may be additional structures such as fences or swimming pools.

Personal Property. Your policy also has separate personal property coverage options with a separate, lower deductible. It includes clothing, electronics, furniture, etc.

Additional Living Expenses (ALE). ALE refers to other expenses you may incur while you cannot live in your home. You may incur higher costs of dining out, for example, if you do not have access to a kitchen. ALE is also known as loss of use coverage. There is no deductible for ALE.

Upgrades. Upgrades you have done that meet current building codes.

Emergency Repairs. You must prevent further damage after an earthquake. This coverage pays for that.
What Is Excluded from an Earthquake Insurance Policy?
Here are the most common exclusions in earthquake insurance policies:
Your earthquake policy covers damage to your house. Then, your home insurance policy might protect you from theft, explosion, or other damage also caused by the earthquake. Always read your policy and speak to your insurance agent to fully understand your earthquake damage.
California Earthquake Insurance Cost
Based on where you live, you could end up paying CEA premiums between $2.50 or $5.50 for every $1,000 of homeowners coverage. Your earthquake insurance premium could be higher if you live close to a fault line. That is because high-risk areas may experience more and more significant amounts of damage.

Earthquake insurance companies have different rates. California homeowners can negotiate better insurance rates if they have recent building code upgrades and other proof of earthquake readiness. Older homes may be more structurally sound, but not always. Earthquake insurance deductibles may not be favorable, so make sure to find a deductible that you can handle.
According to FEMA, earthquakes cost about $6 billion in damages every year in California. Insurance companies must charge enough to stay in business while still offering residents reasonable prices for their policies.

Do You Need Earthquake Insurance in California?
Yes. If you live in California, you probably need earthquake insurance. Owners and renters alike will find themselves paying out of pocket if their property gets destroyed. You cannot wait until an event happens to purchase a policy and file a claim.

Most California residents live close to a fault line. If you are unsure how close you are to a fault line, check your county on the CEA earthquake insurance website. You can also get a geological survey. It determines several factors, such as fault line locations. You can also use it to assess your personal need for earthquake and flood insurance.

Earthquake Insurance - California Quotes
California is a unique state with much to offer, and earthquakes are just a fact of life if you live there. Whether you have homeowners or renters insurance, you will need extra protection to live there because of the earthquake risk.

If you need to buy earthquake insurance, please get a quote below. We can explain your options so you can make an informed decision. We can help you compare earthquake insurance rates. We will also determine if there are actions you can take to mitigate future losses from a future earthquake.
Hope that helps!
Online Earthquake Insurance Quotes
At your service,
Young Alfred