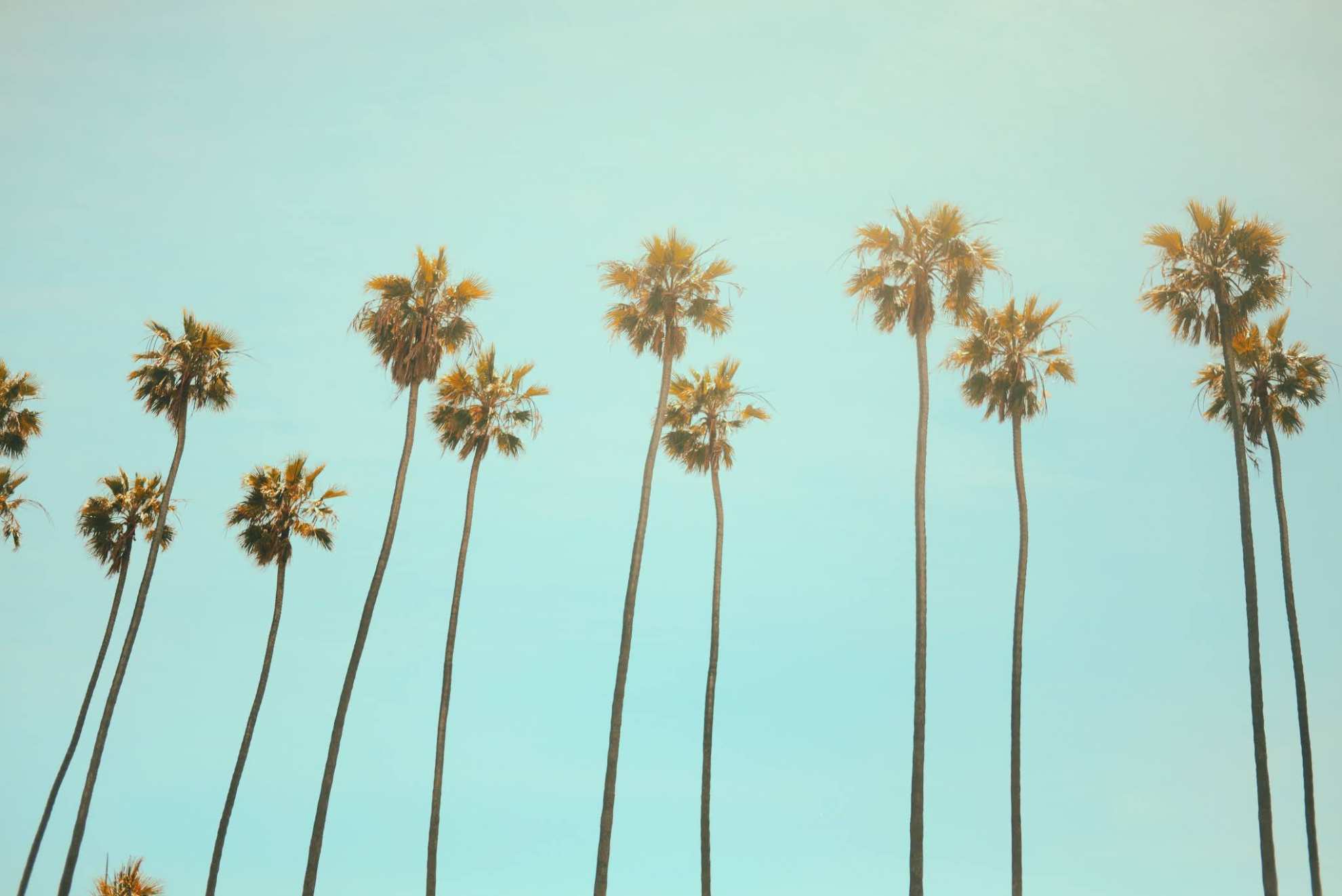 California FAIR Plan Quote
California FAIR Plan quotes are mainly for California residents who need basic fire insurance. These homeowners typically cannot get fire coverage from their home insurance company, so they buy a CA FAIR Plan. Their carrier does not offer them coverage because:
They live in a wildfire-prone area and no carriers offer coverage there

Their home insurer canceled their policy due to their risk of wildfires

Their carrier will not cover fires or wildfires, but so they need supplemental fire coverage
The California Fair Access to Requirements ("FAIR") Plan arose in 1968 when homeowners filed claims for brush fire and riot damage en masse. Claim expenses were so immense that insurers feared bankruptcy from paying all the claims. FAIR allowed insurance carriers to pool resources so they could provide coverage without exhausting their resources. All carriers operating in the state of California must participate in the FAIR plan.
The CA FAIR Plan has no state or federal funding whatsoever. It remains a private carrier, and like other carriers, it faces increased costs due to increased wildfire activity. Therefore, their rates continue to climb. In January 2021, their rates went up by 15.6%.
Wildfires continue to threaten the insurability of high-risk homeowners. Carriers drop homeowners every year due to homeowner's high risk. This issue made FAIR an "insurer of last resort." In 2019, more than 235,000 Californians had their home insurance canceled or not renewed. That left residents without any type of home insurance, even for perils other than fires. FAIR Plan policies written increased 36% accordingly.
Therefore, in November 2020, the California insurance commissioner ordered the FAIR Plan to offer comprehensive home insurance. Anneliese Jivan, President of the California FAIR Plan Association, disagreed, saying it is "misguided." Regardless, in January 2021, the insurance commission expanded FAIR from its limited wildfire coverage to something closer to traditional homeowner insurance. See details below.
If you live in California and face wildfire risk, the last thing you want after rebuilding your home after a fire is to learn your home insurer will no longer cover you. Fortunately, the FAIR plan is here for you if you face that possibility. Here is how to get a California FAIR Plan quote.
Welcome to Young Alfred - A California FAIR Plan Agency
Young Alfred is proud to be a California agency providing California FAIR Plan insurance policies. We are a licensed insurance agency in all 50 states. You can work with us online or via phone or email. We sell pet, auto, and home insurance policies for the top 40+ insurance companies, including the California FAIR Plan.
We provide information on FAIR policies, including their cost and limits. Our licensed agents can also guide you to Difference in Conditions policies, which can fill any gaps left in a FAIR policy, getting you closer to having standard home insurance. We seek to find competitive quotes so you can save money on these challenging policies.
How to Get a California FAIR Plan Quote
You can find a FAIR Plan quote by going through a broker or agent who specializes in these policies. Or you can work with us. Young Alfred can secure FAIR plan quotes tailored to your needs using our data algorithms. Try our California FAIR Plan quote system to get started.
You start by getting a quote then applying for coverage. Once you submit your application, an inspector performs a FAIR plan inspection of your home. Since FAIR is high-risk insurance, they want to confirm that your home complies with all current building codes.
Once they finish the inspection, coverage is contingent on whether you make any needed improvements. These can include:
Removing excessive brush around your property

Fix or repair your roof

Upgrade electrical, heating, and plumbing systems

Add alarms, including fire and anti-theft systems
Review your improvements carefully. If any of the suggestions link to reasons why private insurers rejected you, improve and apply again. If the insurance companies still reject you, continue pursuing a FAIR plan.
Who is the California FAIR Plan For?
The FAIR Plan is the insurance of last resort. When homeowners living in a fire risk area fail to find insurance coverage through the voluntary insurance market, they can rely on FAIR for coverage.
FAIR becomes essential because homeowners' policies are harder to find if you live in wildfire risk areas. Data from the Department of Insurance revealed a 10 percent increase in homeowner policy non-renewal from 2015 and 2017. It dropped slightly to six percent from 2017 to 2018, but it still left 350,000 Californians without home insurance.
Your mortgage lender likely requires homeowners insurance to keep financing your house. So, panic after a notice of non-renewal is understandable! But you are likely to be eligible for FAIR if you meet these requirements:
You are in the following classes of property owners or residents. You are a homeowner, landlord, Airbnb rental owner (if rented for 12 months or less), renter, condo owner, co-op owner, townhouse owner, stationary floating-home owner, or mobile-home owner in a high-risk area.

Fail to secure insurance in the voluntary insurance market and can show your proof of denial.

Make any improvements a FAIR inspector finds necessary for your home.
California homeowners not qualified for the FAIR Plan include:
Underwriters deem the property uninsurable due to the extremely poor physical conditions of your property, e.g., its construction, wiring, heating, general deterioration, or evidence of previous fires.

Your home has been sitting vacant for more than 12 months.|

Your house is overcrowded or stores flammable materials or rubbish.

Your property has excessive exposure to loss, such as properties with anyone living in the home without the homeowner's permission.

Property growing, processing, distributing, or dispensing marijuana (including medical marijuana).

Property planned for demolishing.

Lender-owned properties, such as foreclosures.

Farm property (although, in 2021, this may change).

Movable property like mobile homes, RVs, and houseboats unless permanently affixed.

Property with existing damage unless it is under repairs' construction.
What Does the California FAIR Plan Cover?
While there are efforts to expand the FAIR plan coverage, for the time being, it offers limited coverage. Rather than the usual 16 named perils, FAIR policies only cover four fire-related hazards:
Fire (including wildfires)

Smoke

Lightning, including damage from wild and brush fires

Internal explosions
You can add coverage for more perils if you are willing to pay more. Qualifying perils for this coverage include:
Explosions

Windstorm and hail

Vandalism, mischief, riots, or civil unrest

Vehicles

Aircraft

Volcanic eruptions
Once you secure your FAIR policy, it covers the following items:
Dwelling Structure (your house). Coverage is available up to $2M at actual cash value (ACV).

Other Structures. Buildings not attached to your house are "other structures." They have a coverage limit of 10 percent of your dwelling coverage and are valued using ACV.

Personal Property Coverage. Homeowners, renters, and condo owners qualify for up to $1M of ACV coverage for personal belongings.

Fair Rental Value Coverage. This coverage is like your home insurance's Loss of Use or Additional Living Expenses coverage. If you cannot live in your house after a covered peril, it pays extra expenses you incur to live somewhere else. It pays 50% of your dwelling limit for up to two (2) weeks.

Law or Ordinance. This coverage pays to upgrade your home to current building codes after a covered peril destroys your house.

Vegetation. Trees, plants, and shrubs (up to $250 per plant).

Debris Removal. Your insurer pays to remove debris after a storm.

Misc. Outdoor items or features, including TVs, radios, awnings, etc.

Improvements. Alternations, modifications, and additions in condominiums.
You can expand covered items with riders or add-ons for, again, a higher premium:
Debris Removal. (additional coverage beyond basics)

Other Structures. (additional coverage beyond the 10% of dwelling coverage)

Inflation Guard. Coverage adjustment for inflation.

Replacement Cost Coverage. You can upgrade from ACV. RCV allows you to buy new items to replace items or your destroyed home. No depreciation gets deducted.
Some perils and items are not covered by FAIR no matter how many add-ons you purchase. These exclusions include:
Theft

Flood

Water damage not caused by fires or explosions

Service lines

Earthquakes

Personal liability and medical payments for others
You can create a more traditional home policy by purchasing a Difference in Conditions (DIC) policy. A DIC fills the gaps left by the FAIR policy. This coverage may add:
Earthquake insurance (FAIR works with the CEA to provide this coverage in one package)

Flood insurance

Coverage against falling objects

Water damage from appliances

Power surge damage

Sinkholes and mudflow
The state of California lists authorized DIC providers. We, Young Alfred, are one of their authorized DIC providers. You also may be able to purchase a DIC policy from the same company issuing your FAIR policy. Some companies offer bundling discounts when you combine policies, and that can save you money.
How Much Is the Average California FAIR Plan Quote?
FAIR Plans are more expensive than the average homeowner's policy, generally two or three times more. To get an idea, the average cost of a homeowners policy in 2017 was $1,211. You are looking at an estimated cost of $2,422 to $3,633 per year for a FAIR Plan.
You can buy up to $3M of coverage, including your dwelling, other structures, personal belongings, Ordinance or Law, Fair Rental Value, Debris Removal, and other coverages (e.g., awnings, plants, trees, shrubs, etc.). That breaks down to $2M for dwelling and other structures and $1M for personal belongings.
The standard California FAIR Plan comes with ACV for your dwelling, other structures, and personal property. However, you can upgrade to RCV for an additional fee.
Deductibles from $100 to $10,000 are available, and as of January 2021, two new deductibles: $15,000 and $20,000. These help to lower your monthly premiums. However, ensure you will have enough in savings to pay your deductible if you get hit with a wildfire.
Get A California FAIR Plan Quote
There is no doubt you feel trapped. On the one hand, your insurance company will not renew your policy, and on the other, your lender will foreclose on your home if you do not find a homeowners insurance policy -- fast.

Young Alfred can help you by connecting you to a FAIR Plan. We offer several quotes so you can find the right one for your budget. Our services can also line you up with any DIC carriers, should you wish for that option. Get started on finding your ideal homeowners policy!
Hope that helps!
Get a California FAIR Plan Quote
At your service,
Young Alfred