California FAIR Plan Insurance
If you are searching for details about California FAIR Plan Insurance, you are most likely already frustrated because a traditional insurance company denied you. You did nothing wrong and might be reading this because you live in a wildfire zone where most insurance companies refuse to insure homes.
We will try to make this process easier for you. This post is a complete guide for the California FAIR Plan, written honestly and in a way anyone can understand.
In this article:
What is the California FAIR Plan?
The California FAIR Plan is an insurance plan of last resort for residential homes, commercial property, and businesses that were denied coverage in the traditional market. It is a State-mandated association of all California licensed property insurance companies formed to guarantee all property has access to insurance coverage.
Why is the CA FAIR Plan Important?
The 1960s was a trying time for California as it was a decade full of brush fires and the Watts Rebellion. As a result of these events, the California FAIR Plan came to fruition in 1968 to help people who cannot obtain standard renters or home insurance after being "redlined" -- denied home insurance because their area is too risky. "FAIR" means "fair access to insurance requirements," saying it is available to all Californians that meet specific requirements.
Since 2015, roughly 350,000 Californians -- 10% of households in seven counties -- have been denied home insurance renewals because they live in high-risk wildfires areas. Sadly, the 2018 Camp Fire killed 85 people and ruined approximately 19,000 buildings, causing $12 billion in insurance claims. In 2017 and 2018, insurers paid $25 billion in claims; on average, insurance companies paid $1.70 in claims for every $1 of premiums they received.
Due to this increasing number of wildfires and their growing devastation and expense, FAIR Plan premiums have risen 8% each year since 2016. Even with its high price and minimal coverage, the CA FAIR Plan is some resident's only home insurance option. The plan primarily covers fire-related damage, and consumers can obtain additional coverage for other perils through add-ons or from different carriers.
Is the California FAIR Plan a State Government Insurance Plan?
No. The California FAIR Plan is a private association of all licensed property insurers in California. It is not a state agency funded with taxpayers or public money. Every private insurer that provides property insurance in California is required to participate in the FAIR Plan.
Individual private insurance companies do not cover their client's losses alone; profits and losses get shared among the carriers in this pooled market plan. When tragedy strikes, the cost spreads out among all participating providers in the California FAIR Plan insurance market.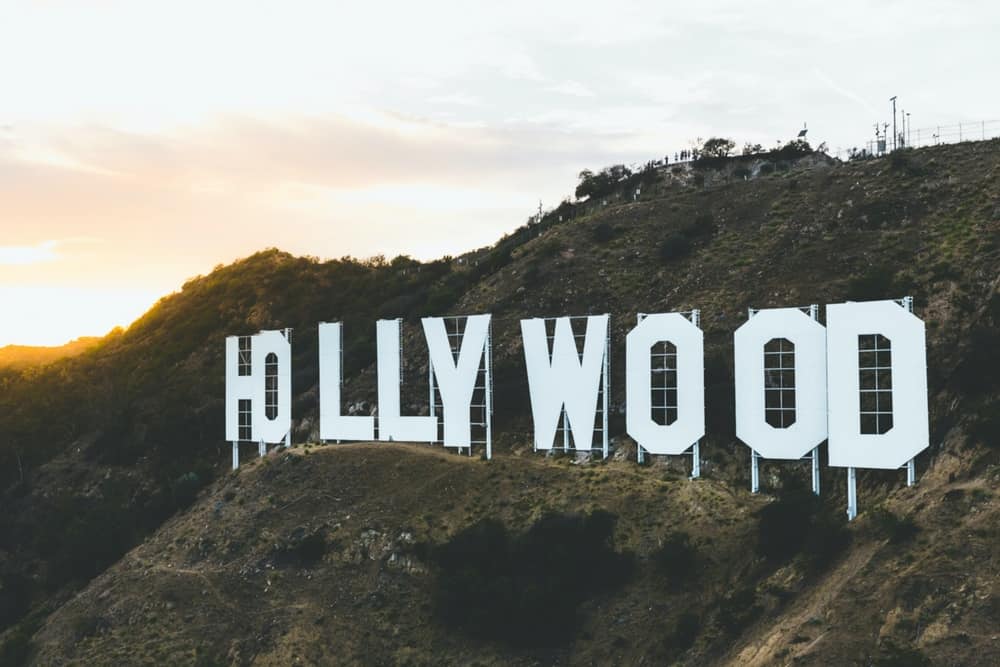 How Does the California FAIR Plan Work?
When a private insurance company approves you as a client, it also accepts the potential losses you might face under covered events. If the insurance company decides that you or your California property are too great of a risk, it will deny you insurance coverage. For example, you may live near an earthquake fault zone, so they deem your home too risky.
At times, you can counter this decision by agreeing to meet the insurer's specific insurance requirements, such as seismically retrofitting your house or by paying higher deductibles.
However, there are some other instances when a person is unable to obtain basic property insurance because the home is considered too high-risk. The insurance industry views insuring your home as higher risk when at least one of the following qualifies:
The house is in disrepair.

The home is in an area with high crime rates, including vandalism and theft.

It is in a high-risk area that experiences a lot of natural disasters, including but not limited to hurricanes, tornadoes, windstorms, and wildfires.

You or the previous property owners have an extensive claims history on the property, which indicates a high likelihood of filing future claims.
With the increase in California wildfires over the last several years, most private insurance companies have dropped homes in fire zones.
In these cases, the homeowner may be able to obtain coverage with the California FAIR Plan, otherwise known as an insurer of last resort. It is also sometimes referred to as high-risk homeowners insurance. You can see these high-risk areas on Young Alfred's Home Insurance Calculator for California.
Who Can Buy California FAIR Plan Insurance?
The FAIR Plan is not just for the poor, even celebrities Miley Cyrus and Liam Hesworth, whose home was caught fire in the Woolsey Fire, and homes in affluent areas like the Mountains of Santa Monica, cannot get standard home insurance.
Completely devestated by the fires affecting my community. I am one of the lucky ones. My animals and LOVE OF MY LIFE made it out safely & that's all that matters right now. My house no longer stands but the memories shared with family & friends stand strong. I am grateful for

— Miley Ray Cyrus (@MileyCyrus) November 12, 2018
The FAIR Plan provides home insurance for anyone with property in the state of California and who has tried, but cannot get insurance through the traditional voluntary market:
Homeowners of primary and seasonal homes
Landlords
Personal Property for Renters
Personal Property and Additions, Improvements, and Alterations for Condo and Coop Owners
Townhouse Owners
Mobile Home Owners
Who Is Eligible for the CA FAIR Plan?
The California FAIR Plan is available to all Californians who meet the following requirements:
1. Unable to Obtain Insurance Through the Voluntary Private Insurance Market
Due to the higher price and the minimal coverage, we recommend going with the FAIR Plan only after being turned down by the standard market. If you must apply for the FAIR Plan, you may be required to show proof of denial, so be sure you keep any denial letters you receive.
2. Make Any Improvements Required to Your Home
The insurance company will have an inspector visit your home to do a California FAIR Plan inspection of your home. As they are offering high-risk home insurance, they want to be sure that nothing about your property constitutes or promotes any additional risk.
For instance, if you live in a wildfire-prone area, the insurer will not want to offer coverage if you have a lot of brush around your property as that can make any fires worse.
The inspector takes an overall assessment of your home. Depending on the findings, you may be required to make improvements before you can get approved. Some general improvements are:
Replacing or fixing the roof
Clearing out any brush or other items that may promote the spread of a wildfire
Adding anti-theft systems and fire alarms
Upgrading electrical, plumbing, or heating systems
The inspector will provide you with documentation of any improvements needed and a deadline to complete them. Take a close look at this document. If the issues mentioned there are the same reasons you got denied for a standard insurance policy, you can try again for that after completing the improvements. If you get rejected again, you can go back to working with the FAIR Plan.
What Does the California FAIR Plan Insurance Cover?
The California FAIR Plan is a bare-bones policy covering losses to your dwelling and personal property, and it only covers damages caused by four perils.
Perils
It covers only these four basic named perils:
Fire
Lightning, including damage from wildfire and brush fires in California
Internal Explosions
For an additional premium, you can purchase optional coverage for these other perils:
Explosions
Windstorm or hail
Vehicles
Aircraft
Volcanic eruption
If you wish to have coverage for all the 16 perils that usually come with a home insurance policy, you can purchase a Difference in Conditions (DIC) policy.
Items Covered
Dwelling and Debris Removal (Coverage A). Covers your home's structure, up to 10% of the policy limit for loss to other structures, and debris removal when covered perils caused the damages.
Disclaimer: Claims paid for debris removal reduces the total available amount for dwelling damages
Other Structures (Coverage B). Pays up to 10% of your dwelling limit (coverage A), and the amount you get paid reduces the total monies available to fix your home. Other structures include detached garages, detached solar panels, sheds, fences, etc.
Personal Property (Coverage C). Covers personal belongings on an actual cash value basis, which deducts depreciation. This coverage includes property loss while anywhere in the world, up to 10% of the property loss limit.
Personal Property (Coverage C) for Renters and Condo Owners. Up to 10% of the personal property limit may be applied to cover losses to improvements, alterations, and additions.
Fair Rental Value (Coverage D). Pays owners and renters up to 10% of your dwelling limit (coverage A) for you to live elsewhere while your home gets repaired, and the amount you get paid reduces the total monies available to fix your home. You can buy an add-on for coverage of up to 20%.
Trees, Plants, and Shrubs. Up to $250 per tree, plant, and shrub, plus landscaping and debris removal.
Outdoor TV Equipment and Radios, Signs, and Awnings.
Alterations, Improvements, and Additions. Condo owners may purchase this add-on in any amount to cover modifications, additions, and improvements. This add-on supplements the 10% sub-limit under personal property -- Coverage C -- and does not reduce the available coverage for personal property.
Inflation Guard. Inflation Guard increases dwelling limits and Ordinance and Law Coverage at each policy renewal by a percentage decided by a 3rd party vendor to account for inflationary changes in construction costs.
Any increase will increase your premium. If there is no change in construction costs, the policy remains the same. Inflation Guard is mandatory for RCV policies unless the combined policy limits equal to $3,000,000.
Available Add-ons
Ordinance or Law. Ordinance or Law coverage pays for extra construction costs needed to bring the house up to required residential building codes. Add Ordinance or Law protection in any dollar amount up to 10% of your dwelling amount, coverage A.
Other Structures. This add-on covers other structures up to 10% of the dwelling coverage limit without reducing the dwelling's coverage limits needed to cover the home's damage.
Fair Rental Value (Coverage D). Owners and renters can buy an add-on for a total coverage amount up to 20% of your dwelling coverage limit, Coverage A.
Debris Removal. This add-on can be purchased in any amount up to 5% of the total policy limit and covers expenses to remove property debris. It supplements debris removal under Coverage A and does not reduce your coverage amount provided under the Coverage A - dwelling.
Sample California FAIR Plan Insurance Policy
The CA FAIR Plan provides a sample policy, which offers additional details on your coverage.
Coverage Amounts
You may purchase coverage for up to $3 million of all combined coverages for one location.
If you need higher coverage limits, you may purchase additional insurance called "Difference in Conditions" or "Excess" policies. They are available through other insurance companies.
Deductibles
Deductibles are applied once per incident. You can choose dollar amounts including $100, $250, $500, $1,000, $2,500, $5,000, $7,500, and $10,000. Higher deductibles have lower premiums and vice versa.
Replacement Cost vs. Actual Cost Value
The CA FAIR Plan defaults to Actual Cost Value (ACV) valuation for your dwelling and personal property, unless you purchase the Replacement Cost Value (RCV) option. Your premiums are higher with replacement cost, but without it, you will receive far less with ACV if there is a disaster.
Homes 25 years old or less qualify for RCV. Homes older than 25 years will qualify for RCV if the roof is under 25 years old. RCV is not available for mobile or manufactured homes. If your policy includes RCV coverage, it must have Inflation Guard coverage too, except when your dwelling and personal property limits combined total $3 million.
If you have ACV, it pays fair market value for your home when you have a total loss. If you have a partial loss, ACV pays replacement cost minus depreciation.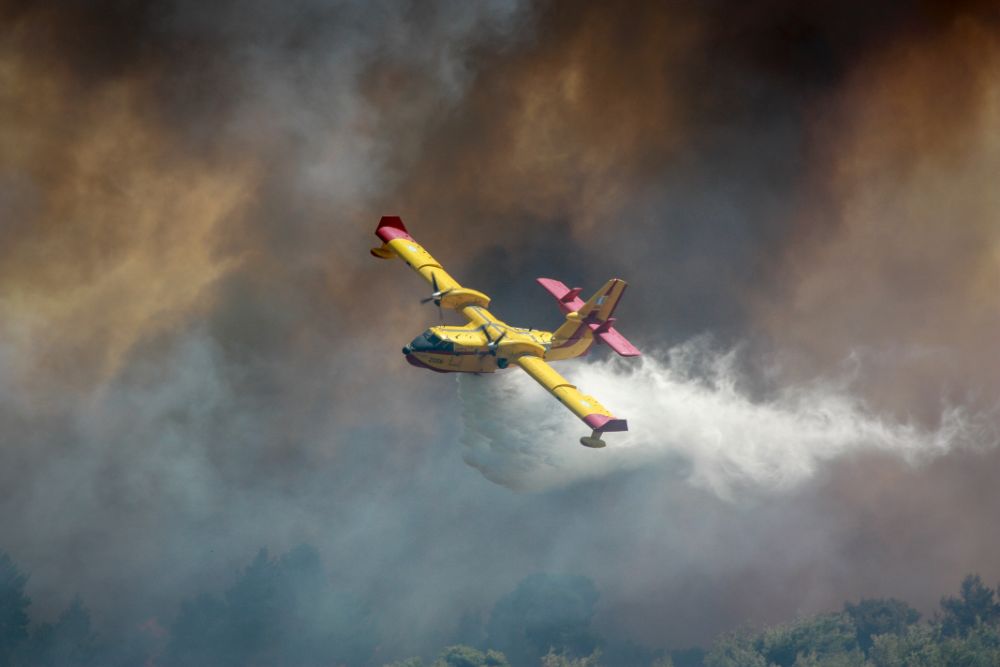 What Does the California FAIR Plan Exclude?
The plan primarily offers fire-related insurance to consumers who have been rejected by other insurance companies because they live in high-risk wildfire areas, so it excludes a lot. It does not offer the following in the basic plan or as an add-on:
Theft
Floods
Water Damage unless a covered fire or explosion directly causes it.
Earthquakes
Liability. Personal liability, medical payments for others, and damage to other people's property.
Loss of Use. It pays for a rental but excludes additional living expenses, including extra mileage, meals, pet boarding, furniture rentals, etc. while you live elsewhere during your home's repair.
If you need coverage for these items, you may purchase a Difference in Conditions policy. A DIC is a policy used to fill in the insurance gaps left by the FAIR Plan. Working with an insurance agency or broker can help you determine what additional coverage you need, making your California FAIR Plan and DIC equivalent to a standard homeowners policy.
Is Fire Insurance Mandatory in California?
As of 2020, California law does not require you to have fire insurance, but your mortgage lender might ask for it. Fortunately, a California FAIR Plan Fire Insurance policy is enough to satisfy a mortgage lender.
How Much Does the California FAIR Plan Cost?
The California FAIR Plan provides less coverage than home insurance, and it costs much more than a standard policy, 2-3 times more. This extra fee is to offset the potential losses the company might face by taking on high-risk homeowners.
If you also buy a DIC policy, most likely, the combination of the DIC and the CA FAIR Plan will cost more than a standard home insurance policy with similar protection.
Earthquake Insurance
If you qualify for the California FAIR Plan, you can also get earthquake insurance. It requires a separate policy from the FAIR Plan and is available through the California Earthquake Authority (CEA).
Earthquake insurance is entirely optional, and you can only get it if you have a FAIR Plan policy. Additionally, if your FAIR Plan gets canceled, your earthquake insurance will, too.
California FAIR Plan Insurance Claims
As soon as a loss occurs, the California FAIR Plan suggests calling your insurance broker directly or reporting a claim online, which you can do 24/7.
The California FAIR Plan makes claims easy. You can
file a claim via the phone: 1-213-487-0111
The insurer then has 40 days from the date they receive it to approve or reject your insurance claim. If they need additional time for any reason, they are required to inform you of this in writing. If you feel you mistreated during the insurance claim process, contact the California Department of Insurance.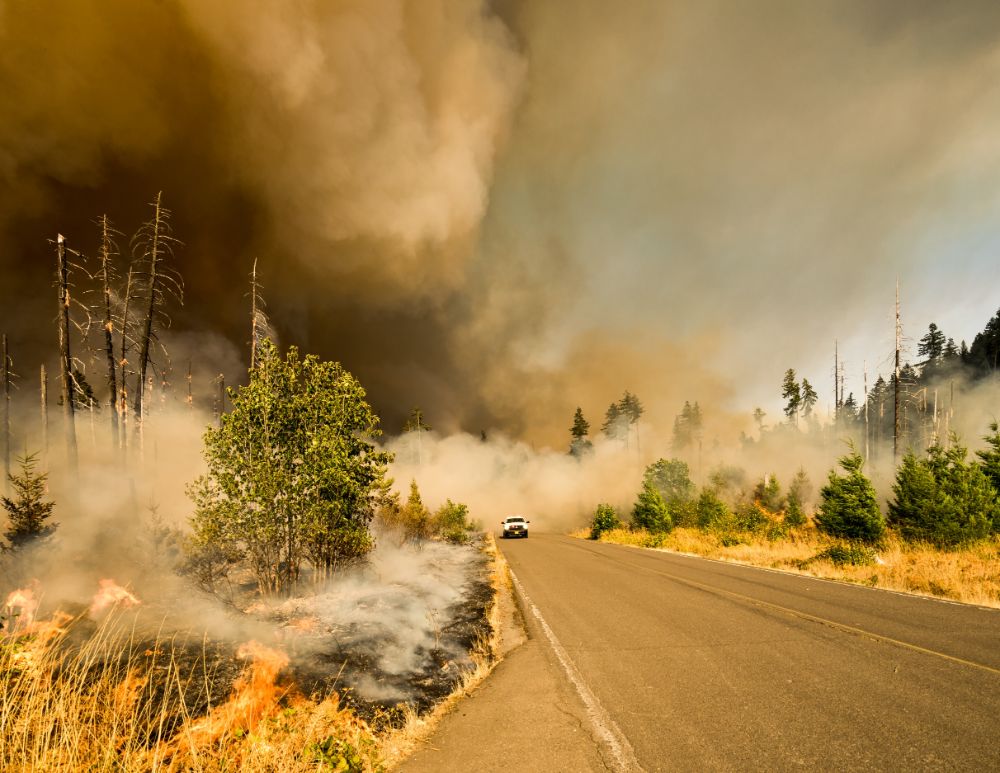 Our California FAIR Plan Insurance Review
We believe the California FAIR Plan Property Insurance is an excellent option for those who cannot obtain any other coverage. Having bare-bones fire protection is better than no protection at all. As the coverage provided is fundamental, and the cost is high, consumers should diligently search for different insurance first.
Only after exhausting all other alternatives should you apply for the FAIR Plan. If you must choose the FAIR Plan, work with an informed licensed broker to make finding the additional coverage you need more straightforward.
Get a California FAIR Plan Online Quote
Our customers tell us they love our online quote system. We do hope you find it easier to get a FAIR Plan quote from us versus from others. We do not sell your data and never call you unless you ask.
Stay safe!
Get a California FAIR Plan Quote
At your service,
Young Alfred