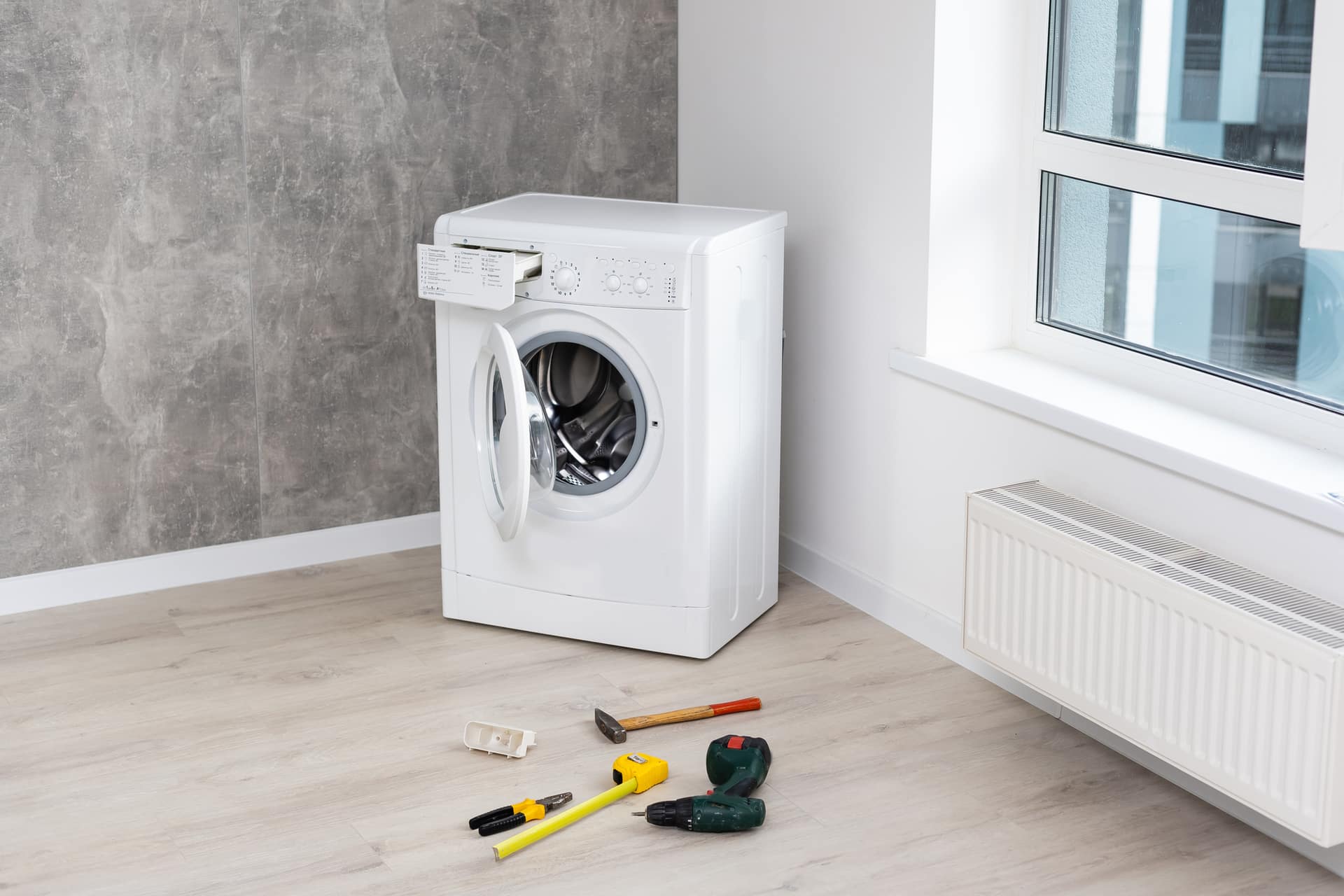 Who Pays for Repairs Tenants or Landlords?

Out of 122 million households in the United States, renters account for more than a third of homes (36 percent). Whether it is an apartment, multi-family home, or other rental property, landlord-tenant law outlines who is responsible for what.

One property management issue, repairs, arises frequently. This article will discuss whether landlords can make tenants pay for those repairs. Whether you are a landlord or a renter, here is what you need to know.

Can a Landlord Make Their Tenant Pay for Repairs?
Who pays for repairs depends on a couple of factors.
First, who caused the damage? If the tenant is responsible, they must pay for repairs.

However, if something breaks from normal wear and tear, the landlord pays for everything.
So, if an appliance breaks down on its own, landlords cannot charge tenants to fix it.
Where you live can also make a slight difference, but most states have codified this rule.

How Long Do Landlords Have to Fix Things?
Most states do not have a strict guideline on when a landlord must make repairs. Also, in some cases, the landlord can appeal for an extension for various reasons (e.g., finding a contractor).
But, as a rule, landlords have about a week to make critical repairs. Examples could include HVAC problems during extreme weather or a burst water pipe. For non-critical repairs, landlords typically have about 30 days to take action.

That said, renters have some responsibility as well. A tenant must notify the landlord of the problem as soon as possible. The waiting period starts from the point of notification. So, if tenants wait a week to tell their landlord the sink broke, landlords have another week or so to fix it.

Another point to note is whether there is a repair timeline listed in the rental agreement. Any timeframe listed in the contract will be binding regardless of any state laws or regulations.

If a landlord fails to fix something in a "reasonable amount of time," the renter has rights. For example, the tenant can sue in small claims court or charge the landlord for repair bills. Renters should consult with an attorney before taking any legal action, though.

How Much Can a Landlord Charge for Damages?
There is no strict limitation or law on how much a landlord can charge a tenant for repairs. Landlords can add any damage caused by a tenant or a guest of a tenant to a repair bill. Whether the repair cost is $100 or $10,000, the landlord can charge the total repair amount. Landlords may also deduct damages from the security deposit.

Landlord Repair Responsibilities
Unless you have otherwise stated it in the lease agreement, a landlord is responsible for repairs and maintenance duties, such as:
Building Codes. The rental unit must adhere to all local ordinances and zoning codes. If these codes change, the landlord may have to update the property accordingly.

Pests and Mold. Landlords must make sure that rentals are free from pests, mold, and other hazards affecting a renter's health and safety.

Utilities. Even if the landlord does not provide appliances, they are liable for utility services. If the water, electric, or heating system goes down, the landlord must fix them.

Fixtures and Sinks. Since these components are part of the property, the landlord must pay for repairs and maintenance.

Structural Integrity. Any visible or known damage to the structure itself could be dangerous. Examples can include cracks in the walls or foundation.
Renter's Responsibilities
As with landlords, tenants have various duties and responsibilities. Unless these are different in the rental agreement, a tenant's responsibility includes:
Waste Disposal. Tenants must remove all trash from the premises following local laws (e.g., using designated bins).

Property Damage. If a tenant or guest of a tenant destroys something, the renter must pay for repairs.

Cleaning. Before a tenant moves, they must clean the premises or incur a fee.

Maintenance Notification. If a renter notices a problem that requires fixing, they must notify the landlord ASAP.
What are the Tenant's Maintenance Responsibilities?
Overall, tenants need to do their part to keep the rental property in good condition. If they destroy anything or misuse appliances, they may have to pay for repairs.

Again, the rental agreement may have different rules for tenants and landlords. Therefore, all renters must review their contract before signing it.

Sometimes, landlords may waive their repair responsibility in the lease and pass it onto the tenant. Unfortunately, if that happens, tenants have little recourse to make the landlord pay once they have signed the lease.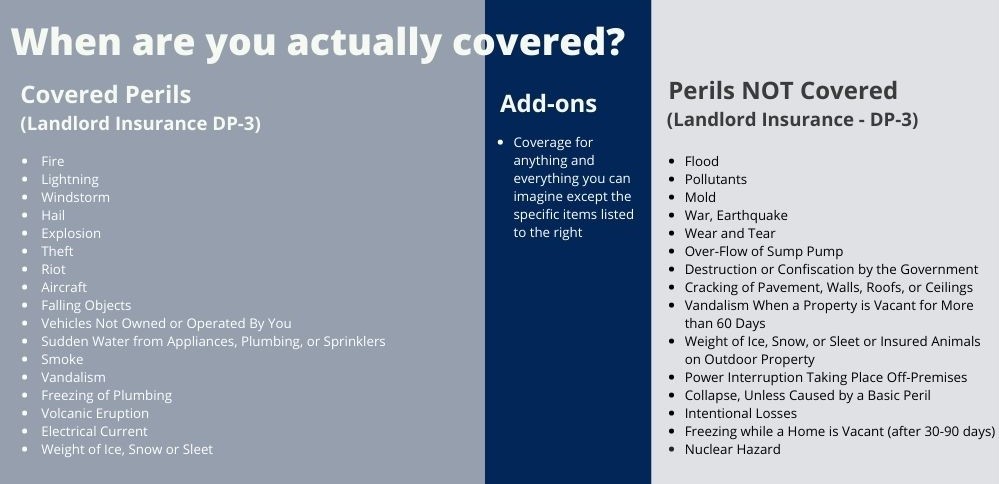 Does Renters or Landlord Insurance Cover Major Damages?
If the tenant negligently or maliciously causes damage to the rental or property in the rental, the landlord should file a claim with their insurer. Then the landlord's insurer will file a subrogation claim against the tenant's renters insurance to recoup what they paid the landlord.
Even if the damage was an accident, e.g., the tenant left a candle burning that set the rental on fire, the landlord's insurer can recoup their money from the tenant's insurer.

In all other cases, of course, landlord dwelling insurance covers all perils that damage the rental home except for perils excluded from the policy. However, it only covers 16 perils for personal property the landlord owns, like appliances.

Do You Have the Right Landlord Insurance?
Do not wait until tenants are living in your rental property to review your insurance policy. We can help you choose the right plan for your needs. Click the button below for a quote, and let's get started!

Hope that helps!
Free Online Landlord Insurance Quotes
At your service,
Young Alfred