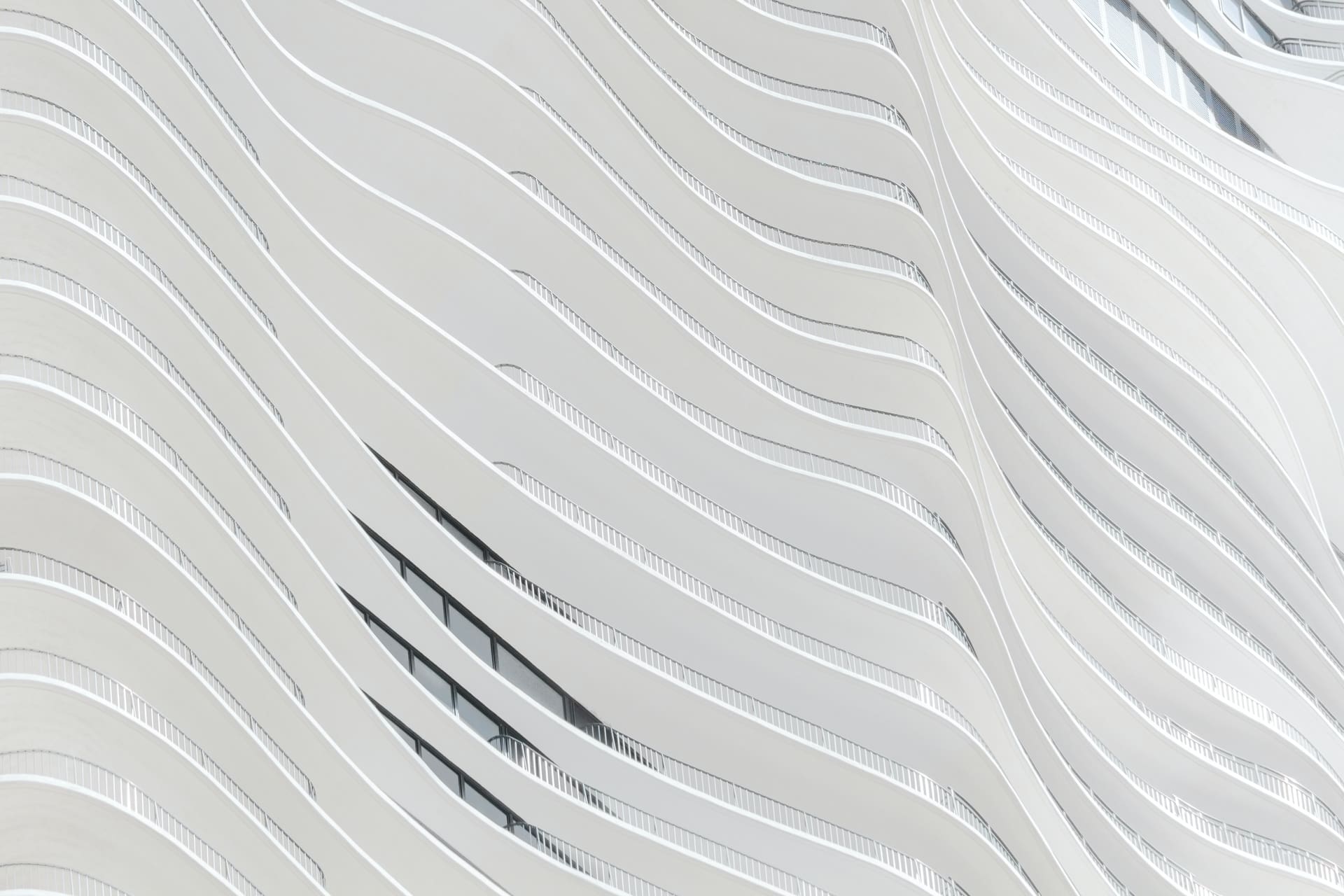 Can I Rent Out My Condo?
That may seem like an obvious question to answer, but it can be a little complicated. The answer is yes and no.
If you are unsure about what a condominium (or condo) is, it is a home that is usually part of a larger building, like a rental apartment, but you own it. What is great about condo living is that you are not responsible for maintaining the shared areas. Instead, maintenance people take care of those, and you pay a fee for the privilege.
This kind of communal living can be problematic when it comes to renting your condo out. Also, recently Home Owner Associations (HOA) have tightened their rules on renting out condos.
It is still feasible to rent out your condo, but you must be aware of what you can and cannot do.
HOA Rental Restrictions
Before looking at HOA restrictions, check your condo board documents. The HOA may include rental restrictions in a lease agreement or house rules. The document will tell you whether you can rent your condo and, if you can, what the condo rules are.
If your condo is part of a Home Owners Association (HOA), you become a member when buying your property. 80.4% of condos in the USA have an HOA, according to the 2017 American Housing Survey.
HOAs may restrict rentals for the following reasons:
To limit the number of rentals in one building.
Maintain stability in the neighborhood by reducing resident turnover.
Concerns over renters not maintaining standards of care.
To prevent a decrease in property value.
Let's assume that you can rent your condo — the next step is to read up on HOA restrictions. They commonly include:
Rental Timeframes. For example, you can rent for 2-years, then you must live in your unit for the following 2-years, and so on. The timeframes vary greatly between different HOAs.

Fees. Often you must pay a percent of your maintenance fee, e.g., 5% if you rent out your unit.

Board Approval. Your renter must submit a board package with the renter's finances, referrals, etc., for the board to approve. This review usually is followed by an interview. The board can say yes or no for whatever reason they want, except for anything discriminatory.

Rental Agreement. The board often requires you to use the HOA's renters agreement.
Does Rent Include HOA Fees?
That is up to you most of the time. You may decide to include the HOA monthly maintenance fee in the rent to charge the tenant or ask them to pay it directly to the HOA. Sometimes HOAs require the renter to pay the HOA fees to them directly.
Remember to include any other condo fees in the rent.
If you choose to ask them to pay direct, make this clear in the rental lease, specifying the amount and due date for fees. There is a danger that the renter may default on payments. If this happens, as the landlord, you are responsible for any fines or repercussions from the HOA.
Can HOAs Prevent Airbnbs?
Understandably, many condo owners want the flexibility of renting their property. What concerns HOA's is the risk of short-term renters who want to hang out on vacation for a week. Loud parties, no consideration for the area, and trash everywhere worry HOA boards.
OK, so not ALL short-term renters behave like that, but we have read the horror stories.
Your HOA may have restricted short-term rentals before Airbnb was a thing. It is common for HOAs to prohibit rental agreements for less than 30 days. So, before you place your condo on Airbnb's website, check the rules relating to your condo.
Your city may also outlaw Airbnbs to renters staying less than 30-days. New York City now enforces those laws to protect the hotel industry.
How to Rent Out a Condo
So, you have read your condo board and documents, and you have checked in with the HOA, and good news - you can rent your condo out. What are the next steps?
Read up on Local Rent Laws. Get clear about the rent laws in your local area. Recent reforms changed things like security deposit caps and application fees.

Be Realistic about Rent. Compare the price of other rentals in your area. You do not want to price yourself out of the market or place the rent too low. You can find this on Zillow, StreetEasy, Realtor, and more.

Find a Responsible Tenant. This area is where you may need the help of a broker. But if you do want to screen tenants yourself, be sure to follow up on references and background checks.

If you go on your own, you can use the same websites listed above. Be aware they charge a listing fee, but it is much less expensive than using a real estate agent.

Draw up a Lease. A standard lease agreement is available through your area's real estate board. You can customize a lease to include specifics including pets, smoking, subleasing, etc. Your HOA board may require you to use their lease, so check your documents first.

Be Organized. Maintain your paperwork and invest in a landlord management company app.

Get Some Help. You are now a landlord, and that makes you responsible for maintaining the property. If you are not happy carrying out small DIY tasks that may crop up, make sure you have a list of tradespeople to call on.
How to Rent Out a Condo without an Agent
As a condo owner, it is possible to rent out your property without an agent. So, if you're on a budget or you want to have a go at a condo rental yourself, here are some tips.
Finding Tenants. Renting out a property can be a pain without decent tenants. You can advertise your condo online, which will cost a lot less than a broker.

Tenant Screening. Remember to ask for references and be sure to follow them up.

Inventory and Deposits. Prepare a checklist of items in the condo. This inventory will help with any deductions you want to make from the deposit and take photos of each item.

The deposit could go into a deposit protection escrow account. Keep any paperwork associated with this and provide the tenant with a copy.

During the Tenancy. Ask your tenant to pay their rent to you by wire if you prefer it. Every few months, arrange to check the property and carry out any repairs. Safety certificates relating to electrics etc., must stay up to date.

Be Available. As the landlord, you must be available to deal with situations as they come up. It is not always possible when you are away on vacation, so have a backup in place, like a friend or family member.
Rent Your Condo Online
The first step is to find a reliable and popular online site with a good reputation serving your area. There are plenty to choose from, the most well-known being Zillow, Trulia, StreetEasy, and Apartments.com.
Take a few decent photos of your property and write a detailed description. Include your contact details, extra information (e.g., if the property allows pets), and add a catchy title.
Check your spelling, grammar and avoid anything discriminatory. The Fair Housing Law states that you cannot include descriptions of the type of tenant you want.
Should I Sell or Rent My Condo?
Whether you bought your condo as an investment property or not, you want a good return on your money. The National Association of Residential Property Managers provides a helpful online rent or sell ROI calculator. It determines the difference in value between renting or selling a property.
Ultimately, if both options are profitable, it is a personal decision.
Buying a Condo to Rent
If you are interested in owning rental property, condos make a good investment. They are usually cheaper than an investment in single-family homes. Rental income will generate monthly cash flow for you as a landlord.
The following are reasonable next steps to take:
Take Time and Research. Check out the national and local laws in your area. Understand the rental market and what areas are going downhill or up and coming areas.

Look at Finances. Can you afford it? If you do not have the total cash amount available, you will have to apply for a mortgage. Ensure you will get a decent profit off the rent.

Decide on Your Rental Strategy. Are you looking for long-term renters or short-term holidaymakers?

It is All About Location. What type of renters do you want to attract to your condo?

Find Your Condo. Once you have decided on the area, start researching condos in that location.
What Type of Insurance Do I Need If I Rent Out My Condo?
Landlord insurance is perfect for renting out your condo. There are three levels of landlord insurance, DP1, DP2, and DP3. DP1 is bare-bones and usually best for vacant properties. DP2 covers a bit more than DP1, and DP3 is best for landlords. DP3 covers:
Dwelling. This coverage covers the parts of the condo that you own. You must check with your HOA to know what they own and what you own. You only need coverage for things you own, like wallpaper, appliances, paint, etc.

Most likely, their master policy has either walls-in, all-in, or bare-walls-in coverage, and you should cover anything they do not. Here is what your HOA might cover:


Bare-Walls-In. This policy typically covers nothing except load-bearing walls inside your unit and the walls that frame your unit's exterior, ceiling, and floors.

Walls-In. Walls-in means your HOA owns some things inside your unit. Those things extend from the exterior walls to all unaltered interior walls, flooring, countertops, cabinets. This policy is the most common one HOAs buy.

All-In. All-in means they own it all from the exterior walls in, including appliances, alterations, improvements, security equipment, etc. In this case, you do not need dwelling coverage.

Other Structures. If you own anything detached from your condo unit, like a carport, it is an "other structure" covered at 10% of your dwelling amount.

Personal Property Included in the Rental. If you leave things like TVs, furniture, or appliance, they are covered.

Liability. If someone gets hurt on your property and sues you, liability covers lawsuits, medical expenses, and other people's damaged property. E.g., if you did not have window guards and their child fell out the window.

Loss of Rent. If a disaster destroys your condo and your renters must relocate while you repair it, your rental income is paid.
Coverage typically applies when 16 named perils occur.

Your HOA's master policy covers all common areas.

You cannot see what happens daily in a condo you rent out. So, you have no control over how the property is being cared for.
You want to protect your assets, so it is important to talk to an agent to discuss your rental properties.

Click below for a free, no-obligation landlord insurance quote.
Hope that helps!
Insurance Quotes For Condo I Rent Out
At your service,
Young Alfred