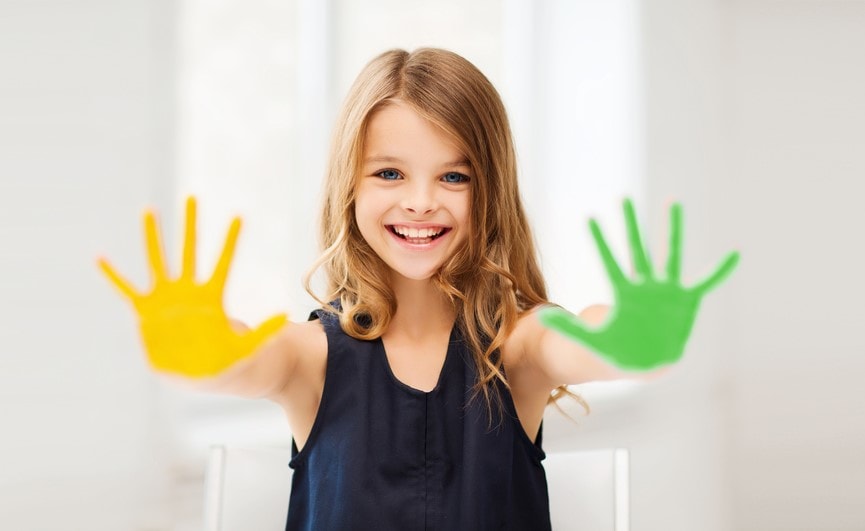 Child Care Insurance - A Comprehensive Guide
Having child care insurance is critically important if you are casually watching multiple grandkids or operating a child care center. Home insurance companies may offer you daycare coverage as part of your home insurance policy if you meet the following restrictions:
Up to 4 children, not counting your children


$500k

minimum in general liability required to be held by the owner and kept on file

Proper

licensing and state registrations

in place for home daycare

No more than one employee in the daycare

No pool and no trampoline on the premises

*if your daycare meets most but not all of these requirements, refer to underwriting review for an exception
You might only be babysitting a few children from your home, and not consider it a business. It is a child care business if you are getting paid, even if you are only watching a handful of kids from your home. Or you own a home-based child care business with six (6) or more kids or a commercial child care center that does not operate out of your home.
In all four scenarios, you need some form of child care insurance. Kids can be quite a handful! Child care is not just about keeping them in clean diapers; it also requires keeping them in safe hands. And you must ensure you and your property stay safe too!
Trips and falls, electronic hazards, choking on toys, unwanted injuries, sexual abuse, sexual allegations, and the list goes on! You should prepare for them all. Watching kids is a great way to help your community while also bonding with these cute little munchkins. It also means you can bear a massive loss in the blink of an eye.
For this very reason, there is Child Care Insurance.
In this article, we break down complexities in the insurance industry and explain how to choose childcare insurance, also called home daycare insurance, to help you make the best decision and have peace of mind. There are generally three child care scenarios to consider:
1. Am I protected if I am just babysitting kids in my home?
Child care or babysitting is not a business if money does not change hands. Therefore, if you are babysitting your grandkids and not getting paid for it, the liability and property damage portion of your homeowners insurance should be sufficient.
Your homeowners liability will cover any medical costs if a non-resident is injured. And the property clause of your home insurance policy should cover your home and property damaged by the kids. In both cases, the amount your insurer reimburses will not exceed the limit of liability coverage you purchased.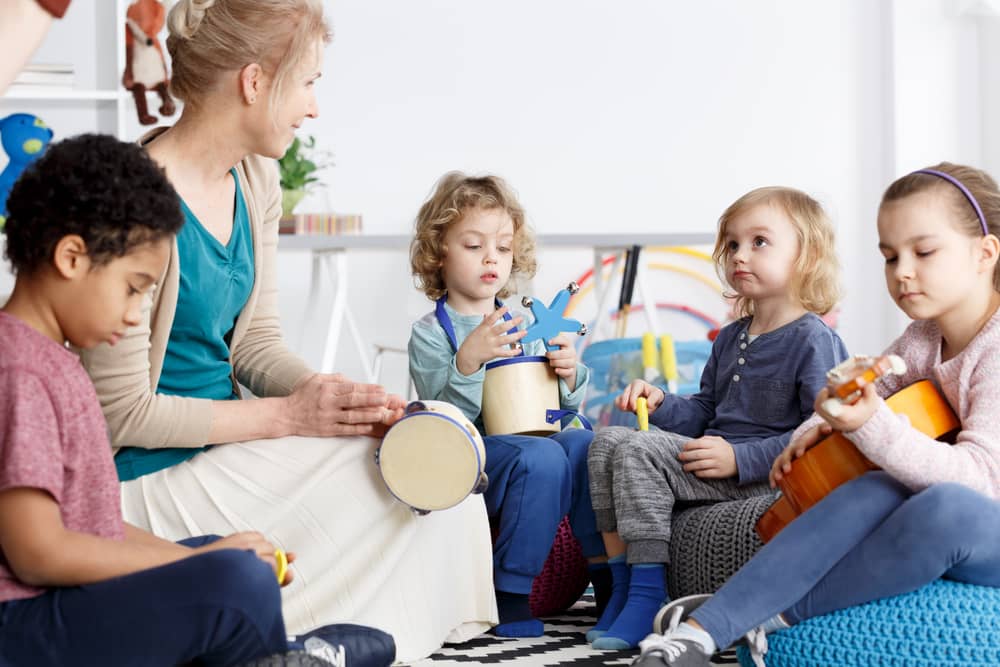 2. What type of child care insurance do I need for a small home-based daycare business?
Once you start offering any kind of child care business out of your home as a small business, you should notify your insurance provider. What determines casual vs. small business status? If you are paid money for caring for other people's children, it is considered a home child care business. In this case, insurers typically require a child care insurance add-on or a separate commercial child care policy.
Do I need a Child Care Insurance Rider for my home insurance?
There are numerous factors to consider before buying a child care rider.
Some insurance companies may let you increase your home insurance liability and property coverage. If they approve this, it is a cheaper option.

Some home-based child care business owners believe a signed parental waiver is enough to protect them. But, it provides very little protection in court.

A standard child care rider typically only applies when you are the only employee. If you expand and hire additional employees, you should get a commercial insurance plan.

You may not have an option because some home insurers require you to carry a business insurance policy or specific policies to protect your business.

Eligibility for home-based child care insurance add-ons depends on the number of children in your care. Typically, add-ons are for child care services with 3-6 children; this varies from one insurance company to another. If your business exceeds six children, you may want to consider commercial daycare insurance.

Another factor to consider is business licensing requirements. The United States Department of Health and Human Services (HHS) does not require liability insurance for home-based child care businesses. However, it is essential to check the National Database of Child Care Licensing Regulations to determine what insurance your state requires to retain your daycare business license.
In California, it is mandatory to have a liability insurance policy, regardless of the type of home-based child care you provide. Some states only require you to notify the parents that you have no insurance.
You should present your situation to your insurer, but regardless, we recommend that you buy a rider to your homeowners insurance catering to childcare or get a commercial policy.
What does a Child Care Add-On Cover?
A child care insurance add-on is a general child care liability rider added to your homeowner's insurance policy coverage and premium bill. The rider typically extends your liability to cover those in your care, your home, your property, and your items. It includes physical, personal, and property incidents.
But how do you know if it is good or not? Excellent general liability childcare insurance policies offer you the following.
Physical Injury. This liability, also called slip-and-fall, protects you when someone gets injured at your place of business. There is a myriad of accidents that could occur. Imagine a child falls and gets a concussion.

Your playground swing set may be rated the highest in child safety, and you have proof you were supervising, but the kid looked away while running and ran into the swing set pole. It was an innocent accident, but you could still be held responsible for the medical costs of the injury and future fallouts of the accident. A proper liability policy would keep you from financial harm.

Physical injury covers any unforeseen medical expenses for a third party while they are on your property. It covers hospitalization and or medical charges for wounds caused to a child or their parent or caretaker when the accident happens on your property. The medical expenses your insurance pays will not exceed the policy limit you purchased.

Property Damage. Kids are rambunctious. They see beds as trampolines, your work computer as a game station, and supplies as new toys.

Excellent general liability child care insurance will protect these assets and pay for damages. It also usually covers vandalism, falling objects, and water damage.

Personal Injury. When it comes to children, parents tend to be extra emotional, and things like social media help the word to spread fast and wide. The most straightforward problem could snowball into your name being inadvertently slandered or slandered on purpose.

Reputational harm to your name and reputation is what a personal injury clause covers. It protects you against unexpected lawsuits and untrue allegations.
Other Coverages You May Need
Most people start small. However, you may soon decide to expand your childcare business. When you decide to scale up, you may also have to hire employees, get equipment, rent vehicles, and gradually scale up in all aspects.
The more your business grows, the more vulnerable it gets to unprecedented losses!
However, do not worry; there are numerous insurance solutions for all those vulnerable points.
Auto insurance: This coverage extends to any commercial vehicle that you may have bought or rented as a part of your child care services. In case your workers use their cars on behalf of the organization, you should apply for a non-owned auto liability insurance policy. Personal auto insurance will not help if your commercial vehicle is involved in an accident.

Professional liability: This insurance coverage would protect you against a financial loss arising out of damage caused to your employees. Furthermore, it compensates them for the loss of wages in the event of a lawsuit.

Corporal Punishment Liability: There are strict rules against corporal punishment, and if one of your workers violates those rules, you may get sued. This coverage ensures adequate protection against such legal matters.

Umbrella Liability Protection: If your liability coverage gets used up, umbrella liability kicks in to save the day.

Property Insurance: Any damages caused to your child care facility's property or equipment by a hazard covered under this policy will be eligible for reimbursement. However, coverages may differ from one policy provider to another, so please read the exclusion list. There are dual aspects to this insurance coverage:

Indoor Insurance Coverage: From a little stroke on the wall to straight-up knocking out your chandelier, a child can do it all! However, there is a cost to all their innocent mischief, and expenses increase further in a rented space. This insurance will help you cope with maintenance finances too.

Outdoor Equipment Coverage: Installing a full playground in the backyard is a must for child care providers. However, those swings need regular maintenance, and in case they are damaged, outdoor equipment coverage will reimburse up to the primary limit set upon the coverage.

Sexual abuse: Needless to say, this matter can very well drag you to the court. However, until proven guilty, your insurer might be able to reimburse you for legal costs as well as the financial losses incurred from the accusation.

On-Field Insurance: Professional liability coverage would not help your on-the-go workers since child care insurances only cover the boundaries of your child care center. You would need additional on-field coverage for that.

Special Events Protection: Birthday parties, annual days, and game days are all fun and game until something goes wrong. This coverage especially looks after what goes awry on D-Day.

Loss of Income Coverage: If your business must close for a while, this insurance pays your bills and salaries.

Errors & Omissions: Error & Omissions (also known as "Malpractice Insurance" or "Professional Liability Insurance") protects you when an employee makes an innocent mistake, or a parent misunderstands the terms of your service.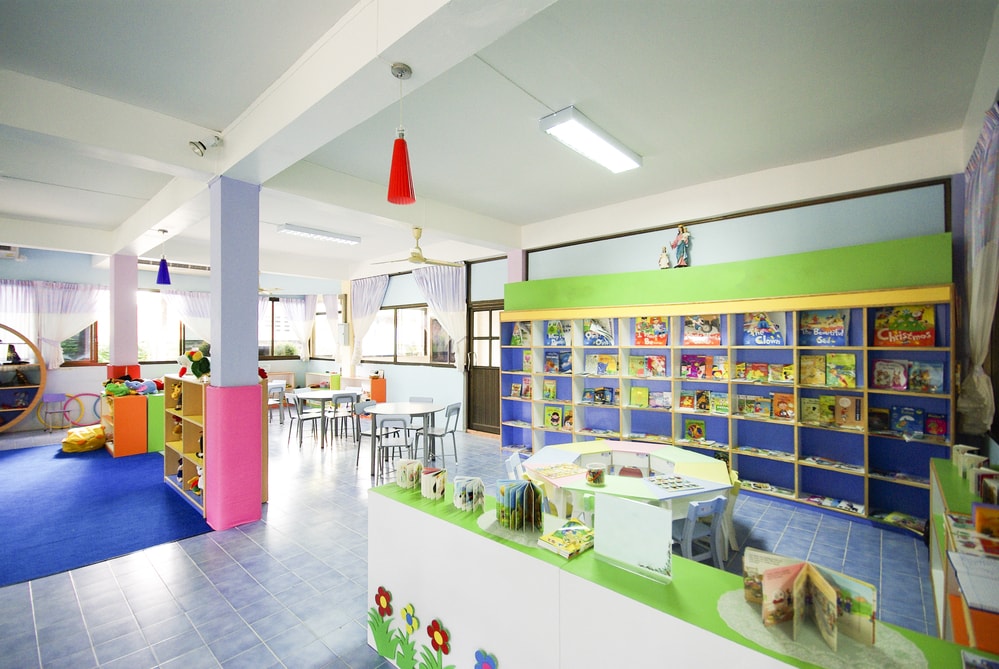 3. What child care insurance do I need for my commercial child care retail business?

When your home-based business grows beyond six children or the maximum number of children your homeowners policy or add-on allows, or when you do not have enough room in your home, it is time for adequate commercial child care insurance. All retail childcare businesses especially need to get comprehensive commercial childcare insurance coverage.
All the unique coverages listed above come with their own set of conditions and are often different policies. An independent commercial child care policy will likely include those clauses and more.
Home-Based Child Care Insurance Exclusions
Before you sign the papers, please go through policy wording and review the inclusions and exclusions. Look for these possible exclusions and consider a separate policy to cover these unique events:
State requirements or insurance company guidelines for home-based businesses usually limit the number of children (excluding your kids) that you care for under an add-on.

Adult care is typically not allowed in a child care insurance policy.

The term attractive nuisances may be in your clause. They refer to trampolines, swimming pools, specific playground equipment, etc. These may invalidate your coverage or make you ineligible.

Corporal punishment or abuse and molestation are usual exclusions.

The term aggregate limit of liability, which is an annual combined cap on your liability and medical payments coverage, might be in your contract. Once you reach your cap in any given year, your liability coverage will cease for that year.
Summary

Every child care situation is unique. Regardless of the number of kids in your care, a loss is always an innocent misjudgment away. It is best to get your childcare insurance in advance and understand it well to mitigate any financial losses.
At your service,
Young Alfred