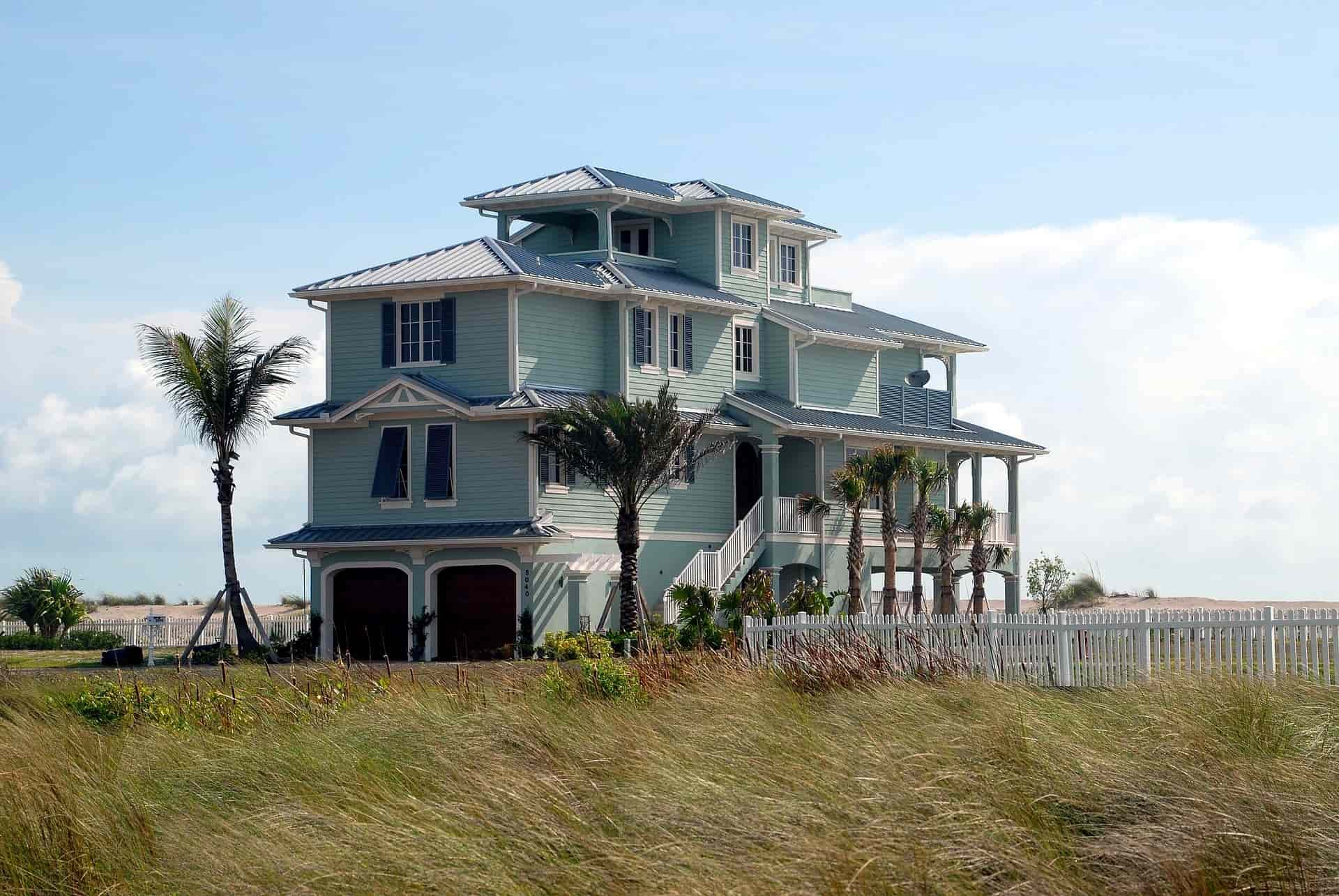 Closing Costs in Florida
In the state of Florida, home-sellers bear the brunt of the closing costs. These expenses usually total between 1% and 3% of the total sales costs and up to 9% if you factor in the real estate commission. Closing costs include inspections, appraisals, and obtaining and processing the necessary paperwork. Homebuyer programs are available to help individuals who meet specific criteria to reduce some of these fees.
How Much Are Closing Costs in Florida?
Closing costs make up 1-3% of a home's sale price, plus up to 6% for agents' commission fees. These costs could make up as much as 9% of the purchase price of a home. Zillow reports the median home value in Florida is $252,000. Nine percent of that amount is $22,680.
What is Included in Closing Costs in Florida?
Closing costs in Florida include:
Title search
Real estate commissions
Appraisals
Transfer taxes
Who Pays Closing Costs in Florida?
In Florida, both the buyers and sellers are responsible for closing costs. However, it is the seller who pays the bulk of them. The seller pays because sellers are in a better position to do so as they will be collecting the proceeds from their property.
Buyer closing costs include home inspection and appraisal fees.
Sellers usually foot the bill for the real estate commission, which is typically the largest part of the total cost of a home sale.
The party responsible for settlement fees is usually negotiable. A buyer or seller pays these fees to the escrow holder or agent.
How Much are Closing Costs for Seller in Florida?
Sellers often must pay 6-9% of closing costs in Florida. The total amount varies based on the price of the home.
Here is an example for illustration. Zillow's website says the median home value in the Sunshine State is $252,000. Nine percent of that amount is $22,680.
For home values above the median, the total amount the seller is responsible for is higher. Likewise, below-the-median home prices would incur a lower cost burden for sellers.
Here are the other costs home-sellers must cover in Florida.
Transfer Taxes
Transfer taxes are the fees paid to transfer properties between parties. Florida's version of this is called the documentary stamp. This transfer tax is $0.70 for every $100 of the property value listed on the deed somewhere outside Miami-Dade County. In Miami-Dade County, it is $0.60 per $100.
Title Search
Before you officially surrender your home to the buyer, you need to make sure the title is clear of any obligations, such as debts and outstanding liens. To do that, you will need to sign up for a search of public records to ensure no unpaid claims or judgments are associated with the property.
If the title clears, then you can consider it "marketable" and ready to place in the hands of the buyer at the time of closing. Title searches also show the chain of ownership, so you can make sure the property has a history of changing hands correctly. Florida's title searches cost anywhere from $300-$600.
Title Insurance
Title companies must verify that the buyer can pass the property to the seller. After a title passes the search process, it is necessary to have the title insured in case there are any outstanding claims that the search did not pick up.
Whether the seller is responsible for title insurance depends on the home's location. For homes outside of Sarasota, Manatee, Broward, or Dade counties, the seller typically must pay for this coverage. Sometimes, it may be possible to negotiate which party is responsible for title insurance.
In Florida, title insurance costs $5.75 per thousand, up to $100,000. For anything above that maximum amount, the rate goes down to $5.00 per thousand. Here is an example. For homes valued at the median rate of $252,000, title insurance adds up to $1,335.
Recording Fees
Florida's counties charge fees for producing and recording some documents associated with home sales, such as mortgages and deeds. You can use a calculating fee tool for Manatee County to get an idea of the recording fees for each type of document.
Mortgage Pre-Payment Penalty
If you still have a mortgage when you sell, you will have to use the sale proceeds to pay off the outstanding balance, including the pre-payment penalty. It might sound counterintuitive to have to pay a penalty for paying your mortgage off early. But when you pay off your home ahead of schedule, your lender loses out on the interest it would have received had you been making payments during the entire duration of your mortgage. Pre-payment penalties offset those losses.
Not all home loan contracts contain provisions for pre-payment penalties. Review your agreement to see how much, if anything, you may owe for paying your home off early. If it includes a pre-payment penalty, you can expect it to be 3% or 4% of the loan. For example, the penalty would be $6,000-$8,000 on a $200,000 loan.
Real Estate Commission
Here is where a large chunk of costs comes in. Real estate commissions could equal up to 6% of the home's sale price, and they go to the real estate agent. The average commission in this state is a bit over $15,000.
Closing Costs for Buyer in Florida
A Florida homebuyer typically must pay for the home inspection and appraisal.
Assistance with Closing Costs in Florida
If you're a low to middle-income buyer, you may qualify for federal and state housing initiatives that support closing cost assistance programs in Florida.
Federal Housing Administration
The Federal Housing Administration insures mortgages for qualified buyers. Therefore, they can have a lower income, and sometimes a lower credit score, than what is required by traditional private lenders. The housing administration can help with closing costs.
If you have an FHA loan, you can have the seller pay up to $6,000 toward your closing costs on a $100,000 home. Several Florida counties offer FHA-based assistance for closing costs and down payments for a primary residence. FHA loan calculators can help you figure out what you will owe. Keep in mind that your obligations may be somewhat different if you have deferred student loans.
Other closing fees associated with an FHA loan may include:
Upfront Mortgage Insurance Premium. You will continue to make these payments until you have put 22% equity into your home.

Florida Mortgage Tax. The rate is $0.35 for every $100 of the mortgage payment. So, for a $100,000 mortgage, you will pay $350.00.

Transfer Tax. Transfer tax is the documentary stamp fee charged on documents associated with property changing hands. For most of the state, the cost is $0.70 per $100. In Miami-Dade County, the rate is $0.60 per $100. If the transfer involves anything other than a single-family dwelling, there is also a $0.45 surcharge. The seller usually pays this to the Clerk of Court.

Appraisal Fee. For an FHA loan, it is usually $450.

Owner's Title. Owners title is a one-time fee incurred at closing.

Lender's Title Insurance. This coverage protects the lender from any issues missed by a title search.

Property survey Fees. These fees are for a sketch of the property's features and boundaries.

Property Taxes. These taxes are based on the home's market value as of January 1 of the year of the purchase.

Homeowners Insurance Premiums. Depending on the home's value and location, premiums range from $500 to $2,000. Your insurance score may also impact your premiums.

Lender Fees. These are the costs associated with application fees, underwriting fees, discount fees, loan origination fees, and obtaining a credit report.

Recording Fees. State and local governments levy these to cover the recording of home sales documents.

Escrow Account. Lenders must apply a portion of the monthly payments toward hazard insurance and real estate taxes.
Other Federal Payment Assistance Programs
You might be eligible for other sources of federal help besides the Federal Housing Administration. The Veteran's Administration (VA) and USDA (United States Department of Agriculture) also operate homebuyer programs.
State Housing Initiatives
Florida Housing Finance Corporation
Also known as Florida Housing, the Florida Housing Finance Corporation aids first-time buyers and those who have not owned a home in at least three years. Qualified veterans and active military members may be eligible to buy a home in a federally targeted area.
Salute Our Soldiers Military Loan Program
This homebuyer program is for specific categories of veterans and active service members. Qualified applicants can combine these resources with Florida Housing assistance.
HFA Preferred
HFA preferred is a conventional loan. Being a first-time homebuyer is not required to qualify. Under this program, you may be able to pay a lower down payment and get a discount on some closing costs.
FL Assist Second Mortgage Program
You can qualify for Florida Assist Second Mortgage Program for up to $7,500 and a 0% interest rate on a deferred second mortgage.
Closing Costs on a Condo in Florida
Closing costs on a condo in Florida usually include:
Broker's commission
Attorney fees
Proration for property taxes and the condo association
Inspection fee
Appraisal fee
Survey
Transfer taxes
Documentary stamps
Title insurance
As with other residential real estate types, condo sellers are also responsible for paying outstanding mortgages by the closing date. Sellers must also cover most of the other costs mentioned. For instance, the seller pays for title insurance.
However, buyers must shell out for attorney's fees and their prorated share of property taxes. How much of these taxes buyers and sellers are responsible for depends on when the sale closes. Buyers must cover the cost of the condo inspection, too.
The good news is buyers and sellers may have some leverage to negotiate these expenses.
Closing Costs on a House in Florida
Including real estate commissions, closing costs may amount to as much as 6-9% of the home's sale price. For a Florida home valued at $252,000 (the median value in the state), closing costs can be as high as $22,680.
Closing Costs on Vacant Land in Florida
Closing on vacant land in Florida (or anywhere else) is usually less complicated than closing on a constructed home, but it is not as simple as you might think. These properties still require inspections. Inspections are crucial if the land has pipelines or septic systems embedded in it.
Most lenders require title insurance for land parcels, too. Surveys can help you mark out the boundaries and avoid disputes with neighbors later. Therefore, you can expect to pay the typical rates for surveys and home inspections.
Do not Close Without Home Insurance (Hazard Insurance)!
Whether buying or selling a Florida home, the process can be complicated and stressful. There is one part of your journey where we can help.
Your mortgage lender probably will require you to purchase home insurance or hazard insurance, as they call it, before closing. They are the same.
Click below, and we can get you started. We will compare the top 40+ home insurance carriers and find you the best coverage for the best price. Ultimately, we aim to help the home insurance transaction to go as seamlessly as possible.
Enjoy your new home in Florida!
Hope that helps!
At your service,
Young Alfred