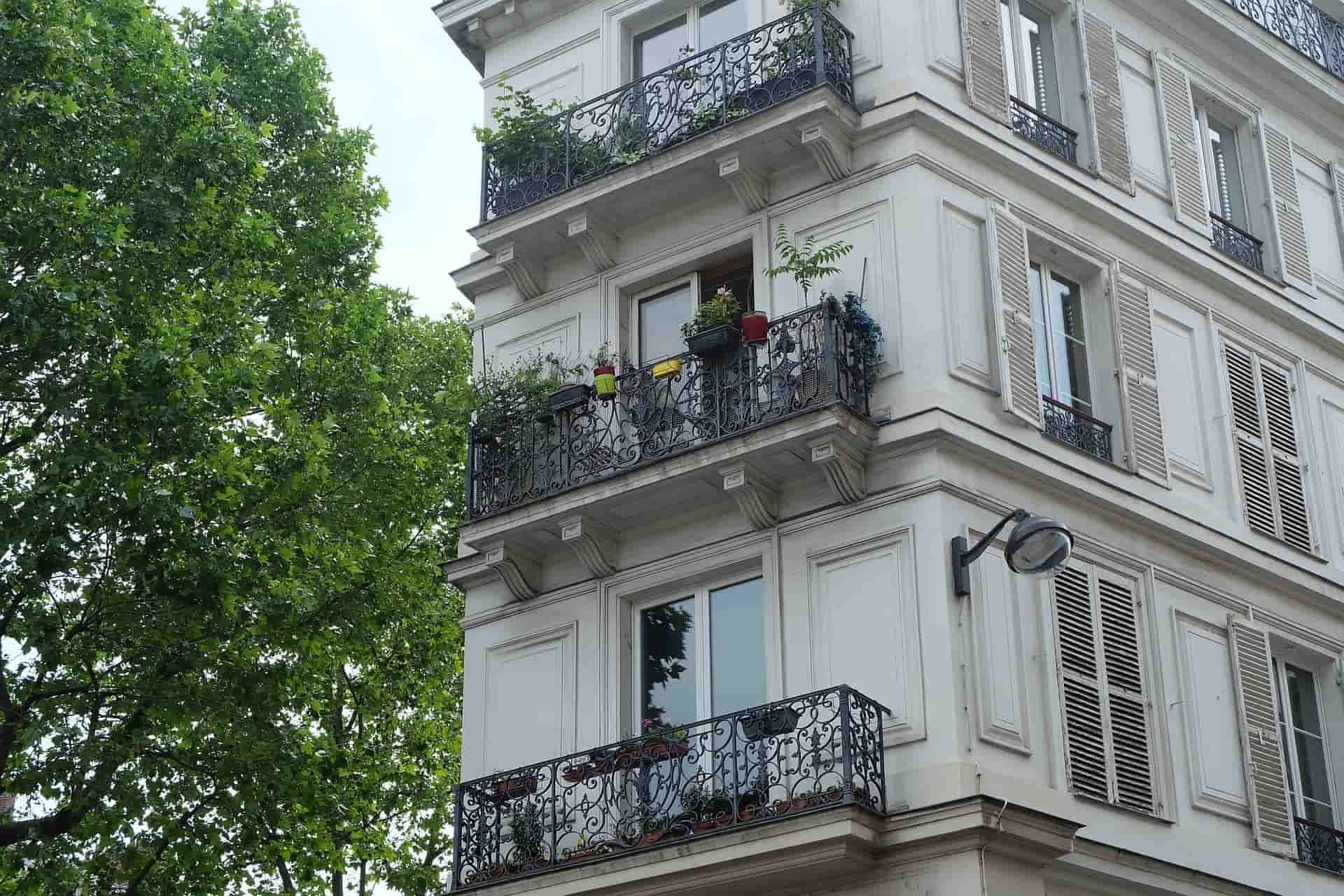 Co-Op Insurance
When finding a place to live, what if you could have the advantages of buying and renting rolled into one? That is possible with co-operative housing. Co-op apartment buildings allow tenants to band together to own and maintain the property.
The first co-ops began in New York in the 1800s. After World War 1, they started to spread to other parts of the country, but during the 1970s, condos quickly became the go-to replacement.
Today, there are still thousands of co-op buildings, but over half are in New York City. Co-ops tend to be 30% less expensive than condos because co-op rules are stricter. For example, most co-op owners cannot rent out their apartments, or if so, only for limited timeframes.
While buying into a co-op can make housing more affordable than a condo, the next question is, how do you insure the property? Let's dive into the world of co-op insurance.
What is a Co-Op Apartment?
Typically, if you are going to live in a rental apartment, your landlord owns the building. However, with a cooperative apartment, the unit owners, through a board of directors (also unit owners), have control.
So, when buying into a co-op, you purchase a piece of the property or a share in the property. It is like being a shareholder in a corporation. In exchange, you have the right to live in a specific unit.
Being a co-op owner is a lot like being a condo owner in that there is a board of directors that monitors the building and sets the rules. The primary difference, however, is that unit owners do not build equity in the building. They do build equity in their individual units, though.
There are three types of co-ops: limited equity, market rate, and leasing. With a market rate co-op, tenants buy shares of the building at market rates, meaning that individual co-op members can have a larger stake in the property than others.
In a limited-equity situation, the board sets the price and number of shares that a single tenant can own. Finally, with a leasing co-op, the tenants do not own the building, so there is a chance that the property owner could sell to another entity.
What is Co-Op Insurance?
If you live in a house, you get homeowners insurance to protect your dwelling and personal items. In a co-op apartment, the landlord takes care of each apartment's building and structural walls (assuming they are reputable). Because you are a part-owner of a co-op property, you have more options to protect both your belongings and the unit itself.
There are multiple co-op building insurance options (aka HO6 coverage), which we will discuss in the next section. A co-op policy is often the same as condo insurance.
Co-Op Insurance Coverage Terms
Before going over coverages, it helps to understand specific terms and how they impact your insurance policy. You should ask your insurance agent how their quote or your policy handles each of these items. They are:
Premiums. A premium is the dollar amount you pay monthly to your insurer for your co-op insurance policy. If you miss a payment beyond a grace period, they could refuse to renew your policy, and any damage after the grace period will get denied. Often, premiums get paid to your mortgage company who pays the insurer on your behalf.
Deductibles. When buying any insurance, you will have to pay some money out of pocket when filing a claim. Your insurance deductible is the total amount you owe before the insurance company issues a check for the rest. Typically, the higher your insurance premium, the lower your deductible, and vice versa.

Let's say that your deductible is $3,000, and you have a repair bill of $10,000. You are responsible for the initial $3,000, and your insurance company will pay for the remaining $7,000. If you have a dollar amount deductible, you must pay your share with every claim.
Replacement Cost Value (RCV) vs. Actual Cash Value (ACV). Replacement cost value and actual cash value get used when valuing your property, which decides the amount of money you will get when you file a damage claim. RCV policies are more expensive than ACV, but they will save you a lot of cash when disaster strikes if you lose most of your belongings.


Replacement Cost Value (RCV) gives you enough money to replace stolen or damaged items with new items at today's retail price.

Actual Cash Value (ACV) uses the retail price minus depreciation. This valuation gives you less money than today's retail price. To learn how to calculate ACV, check this article: ACV vs. RCV.
Policy Limits. All policies have coverage limits. Policy limits are the maximum coverage amount you buy and the full amount you can get on a claim. It, too, is customizable; you select the coverage amount based on the cost to rebuild your co-op's interior and replace all your personal belongings.


E.g., If you have $400,000 of coverage for your co-op, that is your policy limit.
Sub-Limits.

There are sub-limits for property categories within personal property coverage, like bikes, art, jewelry, and electronics.


E.g., a computer sub-limit is usually $1,500, but it varies per insurer. That means the most your carrier will pay on a computer

insurance claim

is $1,500, and your deductible is also deducted from that amount if you file a computer damage claim.
Claims History and Insurance Scores.

Be aware that claims filed go against your insurance score. Your insurance score is like a credit score. Insurers use it to choose to insure you or not. It also influences your monthly premium amount. More than one insurance claim over a seven-year timeframe increases your premium and score.


You should not file a claim for small amounts, especially if the claim amount is less than your deductible or sub-limit. Those claims would yield you no money and hurt your insurance score. Even if you get money, is a $500 or $1,000 claim worth hurting your score or increasing your premiums?
What Does Co-Op Insurance Cover?
Co-op insurance pays for damage to things you own and attach to your apartment's structure (kitchen cabinets) and everything contained within. It covers your items damaged by one or more of 16 perils. Your walls and elements owned by the building co-op get covered by the building's insurance policy.
The 16 perils (disasters) are:
Lightning




Explosions




Volcanic eruption




Riot or civil commotion




Freezing




Sudden/accidental tearing, ripping, burning, chipping, cracking, bulging of attached appliances (

HVAC, water heaters,

etc.)




Sudden/unintentional damage from

electric current
A co-op property insurance policy also protects any renovations or alterations you own and make to the unit. But you must increase your coverage limit after making upgrades, so the increase in your co-op property value gets reflected in your policy.
Typically, your co-op board will buy a master insurance policy (more on that later) covering all common areas and things the co-op owns. It protects your apartment's structure in its original state, including walls, doors, windows, plumbing, and any building-owned fixtures.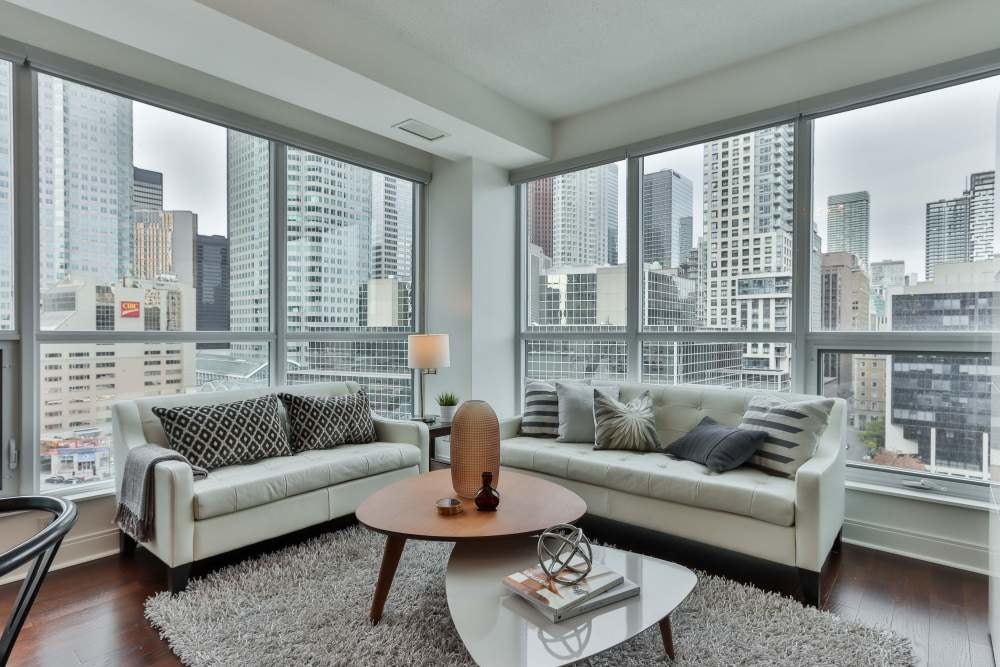 Co-Op Property Insurance
As a shareholder in the building, you typically do not own the walls, but you may own your kitchen cabinets, toilet, dishwasher, light fixtures, etc. You can alter your apartment (i.e., install new fixtures). If anything gets damaged, you have the authority to repair it yourself rather than wait for a rental landlord or the building co-op to take care of the problem.
Being able to handle repairs yourself protects the value of your apartment. Co-op property insurance covers all these elements, typically with replacement cost value (RCV). You will have a deductible.
Co-Op Home Contents Insurance
You likely have a bunch of personal belongings inside your apartment. Contents insurance protects everything you own that is not permanently attached to the walls, ceiling, roof, or floor. Furniture, clothes, rugs, etc., are contents. Co-op contents insurance comes with RCV coverage and a deductible.
That said, there are sub-limits to how much you will get for specific items, which is why an endorsement or floater may be necessary for expensive assets (discussed below). Computers, electronics, bikes, jewelry, antiques, art, and many other things have sub-limits.
Sub-Limits
When looking at your co-op apartment insurance, you may think that your insurance agency will give you a check for the full coverage amounts. So, if you have up to $25,000 for contents protection, you will receive a payment for that amount if the total loss exceeds it, right?
Unfortunately, hidden within that total are sub-limits. Insurance companies cap the amount you can spend on specific types of items. Common sub-limit totals include:
Computers - $1,500
Fine Art - $2,500
Jewelry - $5,000
Firearms - $2,000
Our article, Policy Limits, itemizes many more items with sub-limits.
As you can imagine, your belongings may be worth well more than the sub-limit allows. In some instances, it may be better to get a floater to protect a particular item. However, if you are concerned about getting shorted when filing a claim, you can also increase your total coverage to make these limits higher.
Does Co-Op Insurance Cover Appliances?
In a word, yes. Contents insurance protects any appliances you own that either came with the unit or that you purchased yourself. If you have any high-end appliances, be sure to notify your insurance company before disaster strikes so you can get sufficient coverage. Trying to do this after the fact is a futile effort that will only lead to disappointment.
There are no sub-limits on major appliances, but depreciation decreases the amount your insurer will pay for damages or replacement on older appliances. If you have new appliances, you might not be able to prove your purchase date after a disaster. That is why it is smart to give your insurer the year bought, model, make, receipts, and value of each appliance to prove what they owe if a disaster strikes.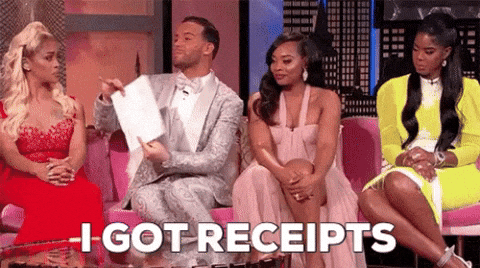 Co-Op Liability Insurance
While it would be ideal if no one ever got hurt inside your apartment, history says otherwise. Liability coverage protects you in case of personal injury to your guests or if you damage someone else's property.
For example, let's say that you have friends over, and one of them slips on a spilled drink, breaking their tailbone. Your policy will cover both their butt and yours, financially speaking.
Your co-op liability coverage pays your legal expenses, your guest's medical costs, and damages to your guest's property. Payments are made using RCV, and there is no deductible.
Additional Living Expenses Coverage
Most co-op insurance policies will also cover additional living expenses (ALE) if you must stay elsewhere during repairs or renovations of an unlivable co-op. ALE usually covers hotel expenses and food while you are without a home.
Endorsements
One mistake many co-op owners make is that they assume their policy covers everything. Unfortunately, there are some significant situations where your insurance will not have your back.
We will discuss specific limitations later, but you can protect yourself and your apartment with endorsements to cover damages with a coverage limit of up to $5,000. Endorsements default to ACV, but you can upgrade to RCV. Your standard co-op deductibles apply.
Endorsements typically cover categories of items, like all your electronics. You can buy multiple endorsements to cover more categories, e.g., three endorsements to cover all your jewelry, bikes, and art.
An insurance endorsement is additional coverage for a particular item or problem. For example:
Personal Belongings. You may want to cover all your camera gear with a camera endorsement because standard co-op insurance has sub-limits on specific content categories, like cameras. The camera sub-limit typically is $1,500. But you can buy a camera endorsement that covers all your camera gear up to $5,000.
Increased Coverage Limits. Other endorsements allow you to increase your total coverage amount so that you can handle any substantial repairs or liabilities. For example, if your liability insurance only pays $50,000 and the medical bills for a slip and fall are $60,000, guess who is on the hook for the difference?
Property Valuation. Endorsements usually come with ACV coverage, but you can also upgrade with an RCV endorsement. Or, you can get an extended replacement cost endorsement, which will repair your unit to its original state, even if the expense is more than your coverage amount.
This list is not complete. There are many different endorsements you can buy to cover almost anything.
Floaters
Floaters are like endorsements, but they cover individual items with a value of $5,000 or more. They default to RCV and have no deductible. If you have expensive items like jewelry, high-end furs, antiques, or fine art, you will want to take out a floater policy on each item.
Rather than setting up a brand-new plan, you can add a personal property floater to your existing insurance. Floater insurance works by offering protection for valuables for a set coverage amount.
Let's say that you have a diamond necklace worth $25,000. You can get a floater for that amount, which would tack onto your standard co-op insurance monthly premiums.
What Does Co-Op Insurance Not Cover?
Before getting blindsided with a nasty bill, be aware that your co-op insurance does not usually protect against:
Walls, Doors, Windows, and Other Structural Items. Your co-op policy does not cover anything you do not own. Your building's master policy should cover these items.

Common Areas. Your building co-op is responsible for areas outside your unit.

Water Backups and Sewer Damage. If your toilet overflows and floods your bathroom after your kid flushed a toy, you are covered. If the pipes got backed up, you would likely have to pay for your repairs out of pocket. Although many co-ops own the responsibility for plumbing, meaning if the toilet overflowed due to a plumbing issue, they might pay for the damages and repair.

Earthquakes and Flooding. Standard co-op insurance policies often exclude earth movement, floods, and sometimes tornados and hail caused by nature. Your co-op master insurance will have to add earthquake or flood insurance to protect against any damages. If not, tenants must pay for repairs themselves. Or, you can also add endorsements for earthquakes, and you can buy a separate flood policy.

Wear and Tear. Aging and normal wear and tear are not covered.

Pollutants. Pollutants coming from anywhere, including lead paint, asbestos, or industrial facilities, are not covered.

Destruction or confiscation by the government.

Vandalism. It is not covered if the property is vacant beyond 60 days.

Intentional damage. Arson or any other destruction of property intentionally caused by you.

Nuclear damage.

Collapse, unless a covered peril caused a collapse.

Freezing while a co-op is vacant.

Power interruption that occurs off-premises.

War.
As a unit owner, you should add endorsements to your co-op insurance to cover any exclusions you often experience. If you are concerned about natural disasters, be sure to ask your co-op board if the master policy has an earthquake endorsement and flood protection.
Co-Op Master Insurance Policy
While your insurance covers everything within your apartment, what about common areas? In those cases, the co-op board's master insurance policy protects the building itself and all shared spaces inside.
There are two types of master insurances - bare walls and all-in. The policy does not cover fixtures and alterations with bare walls coverage. So, if your lights or faucets break, you will have to pay for repairs and replacements. All-in protection covers everything that came with the apartment, including fixtures.
While an all-in policy is much preferable, be aware that it may not cover damage to alterations or renovations made by the last tenant. In some cases, the insurance only covers the apartment's original state so that you may be on the hook for damages to updated spaces. Be sure to ask your co-op board about this if you move into a fully furnished or remodeled apartment.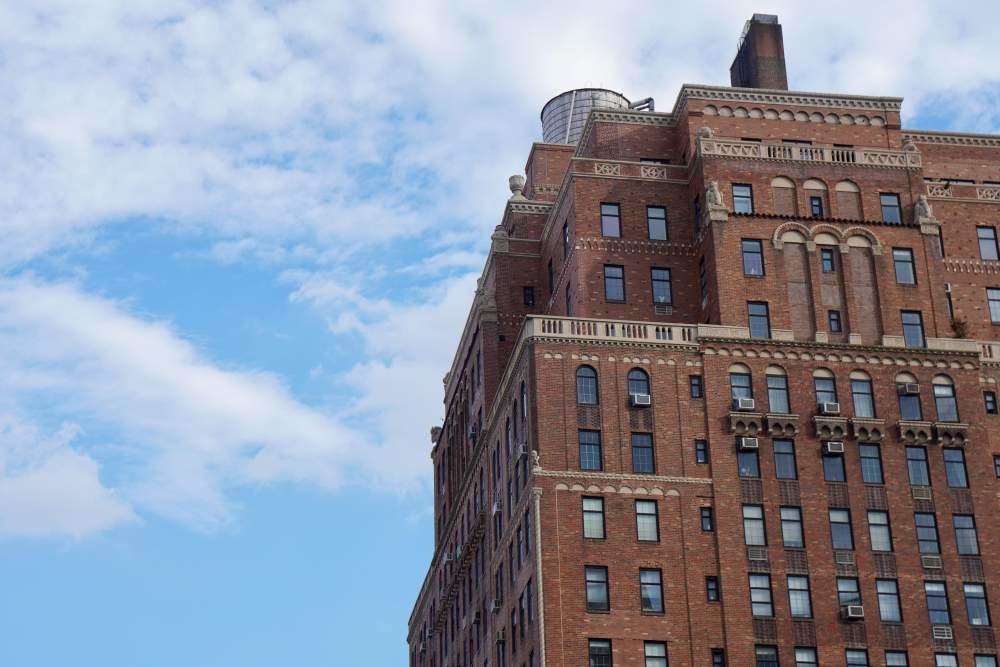 How Much Co-Op Insurance Do I Need?
When shopping for a cooperative insurance policy, you want to make sure that you are sufficiently covered. One of the best options is to do a home inventory and determine the value of all your belongings, both individually and collectively. It is also important to examine the cost of repairing or replacing pieces of your apartment. If something does get damaged, will your policy cover enough to fix it, or will you have to pay out of pocket?
Be sure to consider expenses for repairing fixtures, walls, floors, and the ceiling. You should also pay attention to wall coverings, window coverings, and appliances and add those costs to your total.
Coverage Amounts
Once you meet with your insurance company, you can discuss the exact coverage amount necessary to protect your apartment and belongings. As we discussed, there are three primary components to your policy - property, contents, and liability.
For example, a basic policy may cover $25,000 for belongings, $20,000 for unit repairs, and $100,000 for personal liability. These totals will vary based on your location, insurance score, and approval.
Best Co-Op Insurance
Before buying a co-op, you want to ensure that you can find sufficient coverage for your new investment. Check out our article Top 40 Home Insurance Companies of 2021 for a rundown of the best insurance companies for co-ops. Comparing prices and coverage options will make it easier to get the right policy for your needs.
Filing a Co-Op Insurance Claim
Depending on the situation, filing an insurance claim for your co-op apartment can be relatively straightforward or painful. If your policy covers the damage and does not affect the rest of the building, you simply submit a claim to your insurance company.
However, if the damage extends beyond your apartment, the master insurance policy will likely come into effect. Similarly, if something happened to one of your neighbors and affected your unit, you may have to wait for both of your insurance companies to figure out payment.
For example, let's say that your neighbor is renovating their kitchen, and the contractors accidentally punch through the wall into your apartment. In that case, you may be dealing with your insurance, your neighbor's insurance, and the co-op board's insurance, depending on the extent of the damage.
Another point to consider is when damages happen in common areas. If the master policy has a high deductible, the co-op will charge tenants to cover the expense. That often happens through an assessment. An assessment is an added fee to your monthly maintenance bill that only lasts for the time it takes to pay a specific building expense.
You can protect yourself by adding loss assessment coverage to your policy. This add-on will help pay your share of repairs or assessments. Talk to your insurance agent about when it can kick in and what your responsibility is.
How Much Does Co-Op Insurance Cost?
Depending on where you live, a policy can be as little as $300 per year, up to $2,500/year or more. Yes, you could pay less than a dollar a day to protect your apartment. Without it, you may wind up paying a pretty penny out of pocket if something were to happen. Your deductibles can also be higher if you are paying less in insurance premiums.
As your coverage amounts go up, the costs can get much higher, into the $1,000 or $1,500 per year range. Again, this is per year, so you will only pay about $100 per month. If you live in a large city like New York City, you may want to get as much protection as possible since repair and renovation costs can be extra high. In that case, you could be spending upwards of $2,400 annually, or $200 per month.
Cheap Co-Op Insurance
Fortunately, many big insurance companies offer a co-op home insurance policy, meaning that you can get competitive insurance quotes by comparing different plans. If you want to lower your bill, you can consider these options as well:
Raise Your Deductible. Yes, you will pay more if something bad happens, but you can save money on your premiums every month.

Convince the Co-Op Board to Do Preventative Maintenance. If your building is old and struggles to meet building codes, it could be a significant liability. While the costs of updating may be high, the price tag for repairs is even worse. By lowering the building's liability, the co-op can save on its master insurance, helping reduce your fees.

Lower Your Coverage Amount. You can do this by selecting a policy that pays ACV instead of RCV or choosing a cheaper plan with reduced claim payments. You can also exclude certain items or perils from being covered.
Get a Free Co-Op Insurance Quote Online
Whether you are looking to buy into a co-op or you have already, finding the right co-operative insurance quote can make a huge difference. We make it easy to compare policies and rates, so you get the best protection without breaking the bank. You can also get a free co-op risk assessment report to know the perils insurers believe your co-op is at-risk for experiencing. Be sure your policy covers them.
Hope that helps!
At your service,
Young Alfred