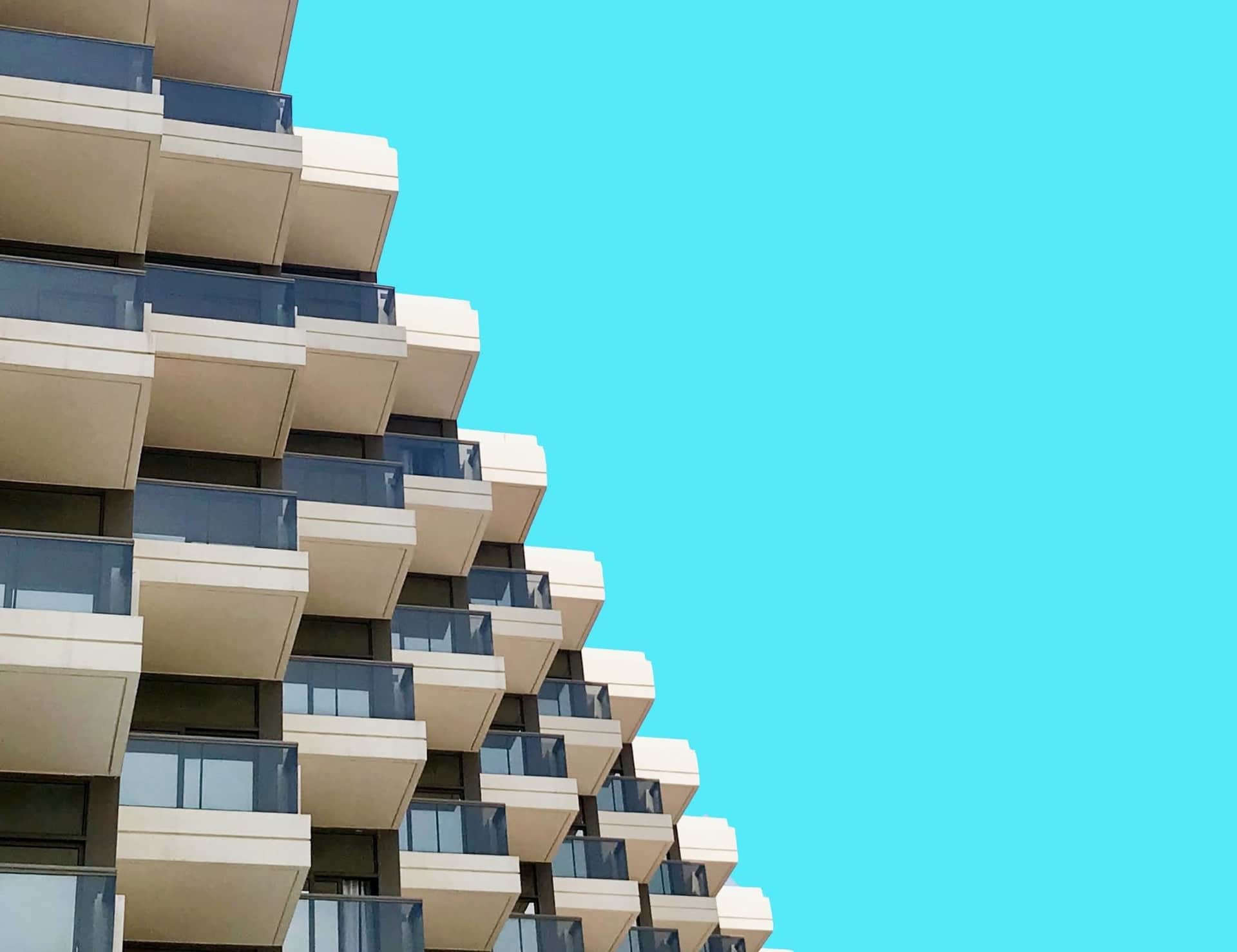 Condo Insurance

Condo insurance offers property and liability protections for condo owners. You may need a policy if you:
Live in your owned condo as your primary residence
Own a condo as a vacation or seasonal home or secondary residence
Purchase a condo as an investment
Own a condo garage
Having condo insurance isn't going to stop something terrible. However, having a policy may prove helpful during the financial fallout that follows a covered incident.
(Renters who live in condominiums don't need condo insurance but instead should purchase renters insurance.)
If you are one of the 710,000 annual U.S. condo buyers, learning about condo insurance should top your list before you buy. Here is what we will cover:
What Does Condo Insurance Cover?
What Perils Does Condo Insurance Cover?
Sixteen named perils are typically covered and listed on your policy's declarations page. Named peril policies specifically list what they cover, and open peril policies cover any risks not listed as excluded. Most condo policies include 16 named perils.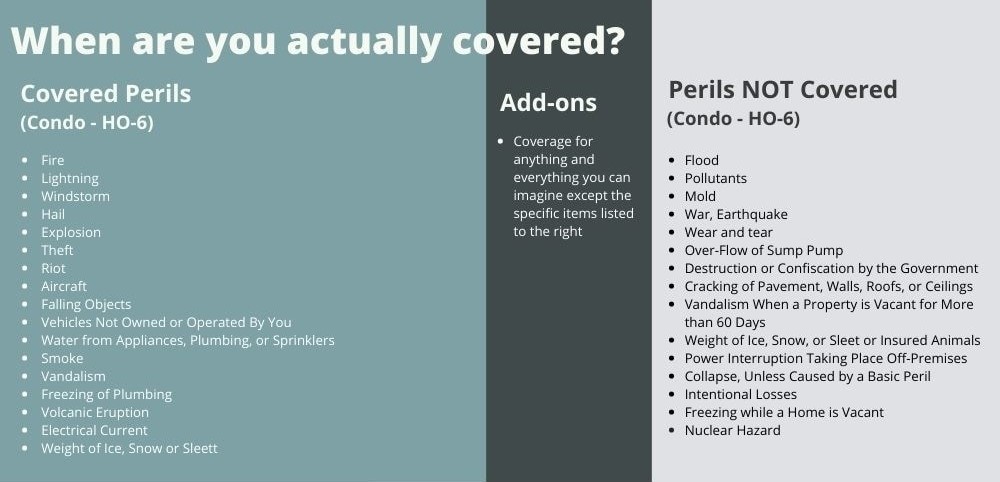 What Coverages Does Condo Insurance Provide?
A standard condo insurance policy, also called an HO-6 policy, covers at least five primary areas:
Dwelling Insurance for the Condo's Interior Structure*
Condo Insurance Personal Property Coverage
Personal Liability Coverage
Loss Assessment Coverage
Additional Living Expenses
*To fully understand your condo dwelling coverage, you must also understand your condo HOA's master insurance policy. We will cover that later on.
Dwelling Insurance for Condos
Condominium dwelling coverage protects against damage to the parts of the condo's structure that a policyholder owns.

How much dwelling coverage you need depends on what parts of your unit your condominium association owns vs. what you own. For example, most condo owners only own and are responsible for the floor, ceiling, and wall coverings -- not the actual structure. So, if you have a concrete wall with plaster, the condo owns and maintains it. You own and maintain the paint, wallpaper, tile, marble, or other wall coverings.
If you have hardwood floors, you own and maintain them. But the condo association owns and maintains the concrete or whatever flooring structure underneath. The same goes with your ceiling and any unique architectural features either you or they added. Your master lease agreement should detail these things.
Cabinets and plumbing get assessed similarly. Like any upgrades or remodels you do, you own, maintain, and repair or replace them if you add them. If they came with the unit, it depends on what the seller told you and what the master lease agreement says.
Condo HOA Masters Insurance Policy
Typically, the condo association buys a master insurance policy to cover what they own. It includes the common areas in the building and on the grounds.
There are three levels of building coverage that a condo master insurance policy might provide. Knowing which your condo covers determines how much condo dwelling insurance you should buy. They are:
Bare-Walls-In Condo Insurance
Single Entity Condo Building Coverage
All-In Condo Building Coverage
Let's examine each carefully.
Bare-Walls-In Condo Insurance
Bare-walls-in condo insurance means that your building is responsible for all exterior walls of your unit. You are liable for damages done to wall coverings on those interior-facing walls.

So, if there's a small fire that leaves smoke stains on your walls, you pay to repaint them. You are also responsible for your unit's interior physical walls and wall coverings, e.g., walls separating living rooms from bedrooms, etc. The building is accountable for walls you share with a neighbor, but condo owners are responsible for their interior wall coverings.

Bare-walls-in dwelling coverage is the most basic form of condo building coverage you can buy. This coverage usually extends from bare-walls-in within your condo. It also often passes the responsibility of your unit's electrical and plumbing systems to you.

If your condo association has bare-walls-in coverage, your policy should cover the following permanent items in your unit, usually:

Light Fixtures
Built-ins (cabinets, moldings, benches, etc.)
Decorative Architectural Elements
Shared Wall, Ceiling, and Floor Coverings
Exterior Door Coverings (and sometimes hardware)
Kitchen Appliances
Kitchen and Bathroom Cabinets
Exposed Plumbing (gas lines and water pipes after their delivery point, faucets, etc.)
Toilets
Bathtubs and Showers
Exposed HVAC
Interior Electrical Panels and Wiring
Interior Walls and Doors

The responsibility for insuring these items falls on you in this situation.

Single Entity Condo Building Coverage
Single entity building coverage usually covers everything that bare-walls-in building coverage does. Plus, it covers standard features that all of the units have. For example, the building may have a boiler heating system with radiators in each unit. The condo association pays to maintain the radiator in your apartment.

Or, your building might have installed all kitchen cabinets and appliances that they still own and maintain.

This policy is the most common situation for condo associations.

If your condo association has single entity building coverage, your condo insurance policy only needs to cover your own upgrades. For example, if you upgraded to a new kitchen, you must maintain, repair, and replace it if it gets destroyed.

All-In Condo Building Coverage
All-in building coverage is the most robust condo building coverage. It usually protects everything that single entity building coverage does. Plus, it covers upgrades done by the condo association like new appliances, kitchen renovations, or remodels.

"Modified single entity building coverage" and "all-inclusive coverage" are other terms for this protection.

If your condo association carries all-in building coverage, your condo insurance might not need to include any structural coverage. That is because all of the fixtures inside your unit are already protected by the condo association. In this case, you only need condo personal property, liability, ALE, and loss assessment coverage.
Condo Insurance Personal Property Coverage
Personal property coverage covers the expense of replacing your personal belongings if they're lost or damaged in a covered peril. This content coverage applies to everything from clothing and furniture to dishes and sports gear.
Personal Property Coverage Limits & Sub-Limits
Within personal property converge, pay particular attention to coverage limits. Personal belongings coverage commonly comes with a total coverage limit, usually anywhere between 30-70% of your dwelling coverage limit. You set the amount.
There are also lower sub-limits for specific categories of items. Jewelry, sports equipment, electronics, collectibles, firearms, and cash, for example. The sub-limits range from $1,500 - $2,500 per category. See the image below for examples.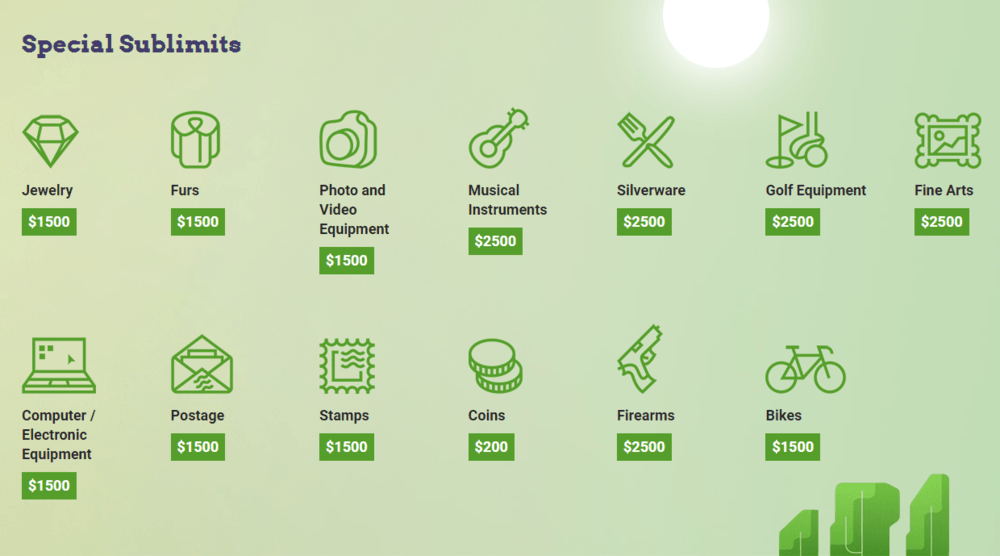 Scheduled Personal Property Endorsements
If you have high-value goods, check whether their value exceeds your policy's category-specific limits. If they do, you can buy separate coverage for that item. You will need to purchase an unscheduled personal property endorsement or a scheduled personal property endorsement. Both offer more protection, usually up to $5,000 per endorsement.
The difference between scheduled or non-scheduled personal property endorsements are:
Scheduled Personal Property Endorsement. Scheduling means itemizing individual items, getting a professionally appraised value, and listing the item in the endorsement.

Unscheduled Personal Property Endorsement. Unscheduled personal property is a category of items, like jewelry, that together equal the endorsement's total value. And, you do not have to itemize and list each in the policy.
Personal Property Claims Valuation
There are two different types of personal property claim valuation methods.
Actual cash value coverage reimburses covered losses for the depreciated value of your belongings.

Replacement cost coverage reimburses according to how much it will cost to replace those belongings. Replacement cost is usually more than your item's depreciated value.
If you want the highest personal property protection, purchase replacement cost coverage.
Personal Liability Coverage
Personal liability coverage helps protect against medical and property claims or lawsuits that you or a family member may face. Coverage usually applies regardless of a lawsuit's outcome, so long as the incident meets the coverage criteria. It applies to incidents that happen in your condo or off-site.
Many risks fall within the scope of personal liability insurance. They include:
Lawsuits. Should you face a covered suit, liability protection may help pay legal fees and any settlement associated with the lawsuit. A settlement can be expensive if it includes medical payments, lost wages, property replacement costs, lawyer's fees, judgments, and other expenses.


Medical Payments

. Personal injuries that you cause get covered by liability protection.

Property Damage. If someone's property gets damaged and it's your fault, personal liability covers the item's repair or replacement cost.
One particular liability risk that dog owners should be aware of is their four-legged friend. Personal liability insurance covers dogs in many cases, but most insurers do not insure some aggressive breeds. If your dog's breed is prohibited, you might be able to get a dog liability endorsement.
Additionally, liability risks that come with operating a vehicle don't fall under the general protection of personal liability insurance. These risks require auto insurance or a similar insurance policy (depending on the type of vehicle).
Loss Assessment Coverage - Condo
Condo associations are responsible for insuring the condominium building and common areas like lobbies, pools, and community centers. They must cover both property and liability risks through master condo association insurance.
In most cases, this means that claims for issues in common areas won't directly affect individual unit owners like you. The association's insurance coverage will pay for those expenses.
Major claims might exhaust the liability limit of a condo association's master policy, however. When this happens, condo associations often charge unit owners special assessments to make up the cost. Even if there are many unit owners, a special assessment can result in a costly homeowners association (HOA) expense added to your monthly HOA bill.
Most condo policies include loss assessment coverage to protect against this risk. A condo insurance policy's loss assessment coverage will pay for those special assessments.
Importantly, loss assessment coverage applies only to special assessments made because of insurance claims. Coverage doesn't apply to special assessments that go toward capital improvements on a residential condominium building.
For example, an assessment is a common term defining additional monies due each month on your maintenance bill. Your condo association might upgrade to newer water pipes at the tune of $1.5M. They spread that cost among condo unit owners through an assessment. Insurers do not pay those assessments under your loss assessment coverage because it is an elective upgrade.
But, the water pipes could freeze and burst and create $100,000 of damages. In that case, the condo association might file a claim against their master policy. The deductible and any extra costs the master policy claim does not cover might get "assessed." Condo owners must pay for that assessment. This time, your loss assessment coverage kicks in.
Assessments typically last a specific time frame, e.g., five years. Or, condo owners can pay their amount due at once upfront.
Condo Additional Living Expenses Coverage
Additional living expenses coverage may help pay living expenses if your condominium unit is uninhabitable following a covered disaster. This coverage might help pay rent, meal expenses, and other living expenses until you find other housing.
This coverage typically comes with a maximum financial benefit and a maximum time frame during which the coverage applies. You also can't stay at the Four Seasons if your condo is commensurate with Motel 6. Your insurer expects you to maintain your existing standard of living.
Optional Condo Endorsements
Vacant Condo Coverage
The standard terms of most condo insurance policies exclude coverage if you're absent from your unit for an extended period. The amount of time depends on a policy's terms. But many will stop coverage if a condo is vacant for more than 30 or 60 days. If your condo is a second home, this is critical knowledge.
Should you need to insure a vacant condo, vacant condo coverage can provide protection. This coverage is an optional add-on that maintains continuity of coverage even when you're away.
Vacant condo coverage applies to many situations. A common reason is a seasonal residence not used for part of the year.
Building Code Upgrade Coverage
If your unit is destroyed or significantly damaged, it might have to meet new building codes when rebuilt. Meeting these codes can substantially increase the cost of rebuilding.
Building code upgrade coverage will likely pay the extra expenses to comply with new building codes. It only applies if you file a claim after a covered peril damaged or destroyed your home.
Other Structures Coverage
Other structures coverage protects secondary structures, such as storage sheds, fences, and detached garages. This coverage is mainly seen in home insurance policies as homeowners frequently have secondary structures on their property. But, a condo policy might also add storage units or bike room coverage for storage not directly attached to an individual condo unit.
Other structures' coverage is only necessary if the storage unit is private. Public storage areas are generally considered common areas, and the condo association insures those.
What Does Condo Insurance NOT Cover?
Condo insurance policies don't guard against every risk. The following are some coverages that these policies don't offer. However, you can buy separate policies for each exclusion.
Condo Flood Insurance
Flood damage generally is not covered by a condo insurance policy. If you want or need flood insurance, you'll have to purchase a separate flood insurance policy. A flood policy will pay for flood damage repairs, replacements, and rebuilding costs. It covers the condo's interior and personal belongings.
You can get flood insurance through our federal government's National Flood Insurance Program in the open marketplace.
Note that insurance policies treat water damages differently. Your flood insurance policy does cover water damage from sudden and accidental plumbing issues. The key is "sudden" and "accidental." Your condo policy nor your flood insurance policy covers floods that happen over a long time. E.g., your insurer will deny a damage claim from a leaky water pipe that leaked for a while.
If you don't notice it until it's too late, your insurer will not cover the damage. Anything that happens over time is considered a preventable maintenance issue, even if you cannot see inside your wall.
Condo Earthquake Insurance
Condo insurance doesn't include earthquake coverage. You'll need a separate policy covering earthquake damage for any type of earth movement. Earth movement includes earthquakes, mudslides, rock slides, sinkholes, and landslides.
In California, condo owners can buy earthquake insurance through the California Earthquake Authority's program. CEA insurance policies are earthquake-specific policies that the state subsidizes.
In other states, you must purchase earthquake insurance through the open market if you want it.
Some insurers might require a geological survey and site map before they'll underwrite a policy - you must pay for this expense.
Condo Master Insurance Policy
You only must pay for damages to your condo unit. The condo association must buy a condo master insurance policy to cover the buildings, grounds, and common areas.
What is a Master Insurance Policy?
A condo master insurance policy is an insurance policy that the condo association buys. It covers damages and losses of the building and grounds they own. Remember, you don't own the exterior walls of your condo unit. So, the master policy also covers them.
Condo master insurance policies have deductibles and coverage limits. They define what is and is not covered. They also do not cover floods and earthquakes, so the condo association must buy those coverages separately.
Most of the time, condo associations hire building managers to manage these policies. The building managers typically don't file minor claims for the same reason you should not. It will increase the premium price, and often minor claims are lower than the deductible. In those cases, the building pays for damage repair out of a maintenance fund.
They will file claims for major damages, though.
What Does a Condo Association Insurance Policy Cover?
The association is responsible for insuring the following:
The exterior of the building
Common walls
Floors
Ceilings
Workout rooms
Entryways
Elevator
Other common elements on the property
Does HOA Cover Hazard Insurance?
No. Your mortgage company typically requires you to buy hazard insurance. It only covers the condo dwelling, not personal property, liability, assessments, or ALE. You must purchase this hazard insurance policy or a more comprehensive condo insurance policy (HO6) discussed in this article.
Do HOA Fees Cover Insurance?
HOA or condo association fees that you pay monthly cover the condo association's master insurance policy, building staff, and other things. These fees are called maintenance fees. The HOA's monthly master insurance premiums get divided among all condo unit owners, and your share gets added to your monthly bill. Your maintenance fees typically do not cover your personal condo insurance policy.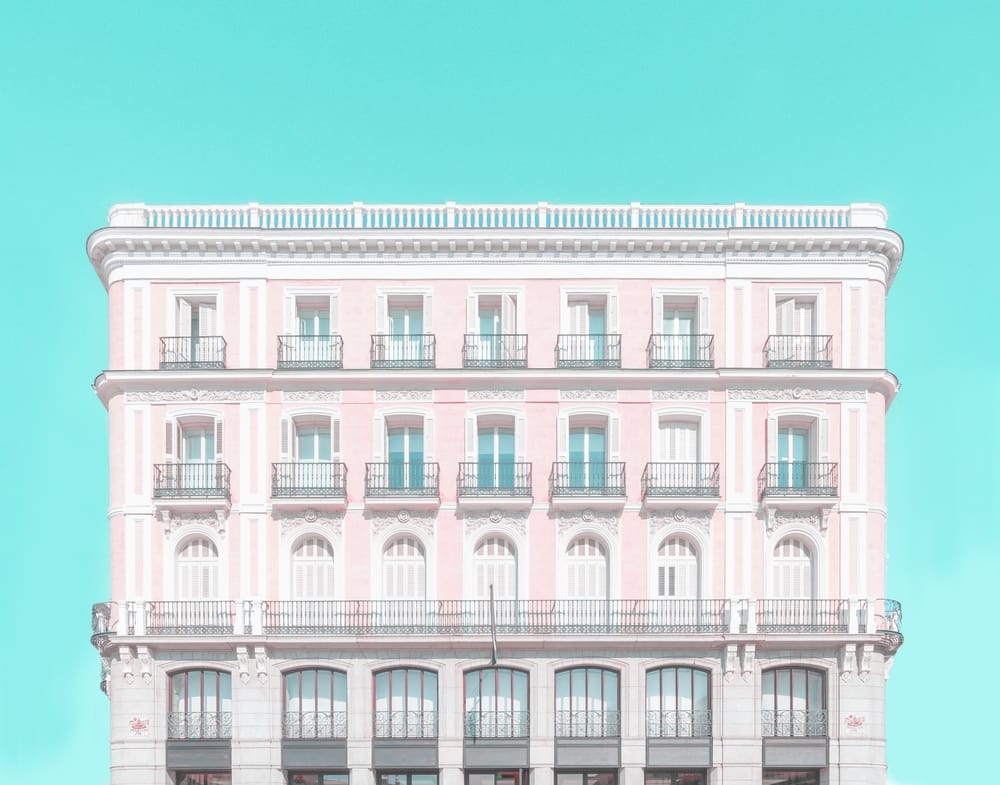 How Much Condo Insurance Do I Need?
Most insurers will provide you a replacement cost estimate (RCE) report. It estimates the cost to rebuild the parts of your condo that you own. Insurers recommend insuring your condo for 80% of that amount. But, you can buy a higher amount if you wish.
The top insurers and insurance agencies, like Young Alfred, provide an RCE report for free. When you get a quote, the recommended coverage amount is based on your RCE. If you work with an agent after getting your online quote, s/he will refine it further as needed.
Other factors to consider when deciding coverage amounts are deductibles and coverage limits.
Deductibles

. Deductibles are out-of-pocket amounts that a policyholder must initially pay on a covered claim.


Coverage Limits

. Limits are the maximum amount that insurers will pay on a covered claim.
A higher deductible lowers your monthly premium, and low deductibles increase your monthly premium. There's no one deductible and no one limit that's right for everyone. As a general guideline, set deductibles to an amount that you could afford to pay.
You might want to set limits for liability risks relatively high. Liability lawsuits can be expensive to resolve. Most condo policies come with $300,000 of liability coverage. But, we recommend at least $1M, which is relatively cheap.
How Much is Condo Insurance?
Condo insurance costs vary by state. Nonetheless, condo insurance rates tend to be affordable. The National Association of Insurance Commissioners cited the average annual condo insurance cost was $488 in 2017 or $40.67 per month.
The best way to determine how much you'll need is to use a premium calculator. You can use our condo insurance calculator for free. Or, if you look elsewhere, find one that takes into account your coverage needs, zip code, and other factors.
Do Credit Scores Affect Condo Insurance Premiums?
Yes. In many states, insurance companies consider credit scores when calculating condo insurance premiums. A better credit score may lead to lower premiums.
Your credit score, however, is only part of your overall insurance score. An insurance score looks at your claims history, lapses in coverage, credit score, and other factors. Read this article about Insurance Scores for more detail.
Condo Insurance Discounts
The easiest, least costly, and fastest way to save on condo insurance is to compare policies from different insurance companies. In addition, there are several other ways to save.
Increasing a coverage's deductible will lower the premium for that coverage.

You can also lower premiums by lowering your coverage amounts. But it's generally wise to keep high limits, so you're protected if you have a catastrophic claim.

Many insurance companies offer a percentage-based discount for bundling policies together. Many people bundle condo insurance and car insurance, but you can combine other insurance types too.

Other discounts are also frequently available, including:
Special Considerations for Condo Insurance
There are a couple of situations that require special consideration.
Personal Belongings in Storage Units
If you have personal belongings in an on-site storage unit or bike room, coverage depends on multiple factors. There are three main ways that a claim could play out.
First, the condo association might be liable if the condo association is responsible for keeping the storage unit safe. This situation is unlikely. But there are times when an association must reimburse condominium owners for stolen or damaged goods in storage areas.

Second, your personal property coverage will cover the belongings. Your condo coverage might view the storage unit as off-site, though. If the storage unit is off-site, only a percent of your personal property limit might apply.

Third, your insurer might view the storage unit as part of your insured residence. If so, they will treat the claim like any other personal belongings claim. This situation is most likely to be the case if you have "other structures" coverage.
Historic Homes, Historic Landmarks, and Historic Districts
Condominiums with historical designations often cost more to repair because the repairs must be in line with specific regulations. The applicable regulations depend on the building and local laws that govern the historical area. These laws almost always make repairs and rebuilding more expensive.
For example, a historical condominium in New York City might require a style used during the condo's original construction. Similarly, a condo in historic Savannah, Georgia, might use expensive wood from the region.
The higher reconstruction costs often lead to higher premiums. Additionally, historical regulations may require higher minimum levels of coverage, which can also increase premiums.
Also, top insurers and insurance agencies typically ask if your unit has been upgraded during your quote process. They will want to know if your electrical, heating, plumbing, and air conditioning systems are original or new. Upgraded systems warrant lower condo insurance premiums. No upgrades sometimes may prevent you from qualifying for condo insurance.
Home Office and Condo Insurance
Since condo insurance is a form of personal insurance, it usually won't cover business activities. But, some home business risks are covered. Inventory, electronics like PCs, and other personal property are protected.
But you may need a separate business insurance policy to protect your business property and business-related liability risks. If customers come to your condo, your policy excludes their liability incidents. If you have excessive inventory value, it is usually wiser to have a separate business policy.
How Do You File a Condo Insurance Claim?
The process of filing a condo insurance claim is quick and straightforward. Most companies initially let you begin a claim online or through a mobile app.
The first step is to ensure your policy provides the coverages you need. To file a claim, check your policy's paperwork. Alternatively, you can contact the insurance carrier directly. Every insurer does have a slightly different process, although it's virtually always easy. Your policy's paperwork or a representative will walk you through the exact details of the process.
How to Get the Maximum Payment on a Condo Insurance Claim
A few different steps can help you get the maximum possible payout.
First, create documentation that shows the belongings you own before you need to file a claim.

To create documentation, scan receipts from significant purchases and take a video of what you own. An easy way to create a video is to stand in each room and pan the room twice. Doors and drawers should be closed the first time and open the second. Even if you don't catch everything, this will provide a good view of most of your belongings.

Second, consider getting appraisals for any expensive items. An assessment establishes a credible value for high-cost goods, such as watches, jewelry, and collectibles.

Third, double-check your policy's limits to confirm that you have adequate coverage in place. Since most people accumulate more things over time, it's generally wise to review your policy's limits at least annually.

Next, gather as much information and documentation as possible. Take photos and videos of the damaged items. Find receipts. If you bought them online, you might find the transaction on the retailer's website or in your emails.

Gather serial numbers and product information on each item. If you have pictures of the item before the event, use them. Include all this with your claim as proof of the item's cost to replace. If you are repairing, file the repair estimates.

Finally, you may want to hire a public claims adjuster for large claims. An adjuster establishes the value of a claim and helps you deal with your insurance adjuster. While your insurer will also send an adjuster, the insurance company technically hires this person. For significant claims, you may employ an adjuster who will represent you.
Best Condo Insurance Companies
Many insurers offer condo insurance policies. Below are some of the best condo insurance companies with high insurance ratings.
Condo Insurance FAQs
Are Condominium Owners Required by Law to Carry Condo Insurance?
Condo insurance usually isn't required by law. But mortgage agreements and association bylaws frequently require unit owners to have insurance.
Does Condo Insurance Cover Appliances?
Typically, yes. But it depends on who owns the appliances. If the condo association owns them, they pay for repairs or replacements. If you own them, your condo policy should cover them.
Condo Insurance Calculator
For condo insurance quotes from the best insurers, use our free quote comparison tool. Choose the coverages, deductibles, and limits you want, and multiple quotes will quickly be available.
If you find a policy to replace your current condo insurance policy, cancel your existing condo insurance. Canceling is often as simple as picking up the phone or filling out an online form. Just be sure to purchase a new policy before you withdraw your current one to avoid coverage gaps.
Helpful Condo Insurance Documents
Condo Insurance Quote
If you need condo insurance, get a free condo insurance quote below to see what a policy would provide. You can select the types of coverages you want, and you'll instantly see the corresponding premiums. You're under no obligation, and you may soon be better protected in case something happens.
Hope that helps!
Free Online Condo Insurance Quotes
At your service,
Young Alfred