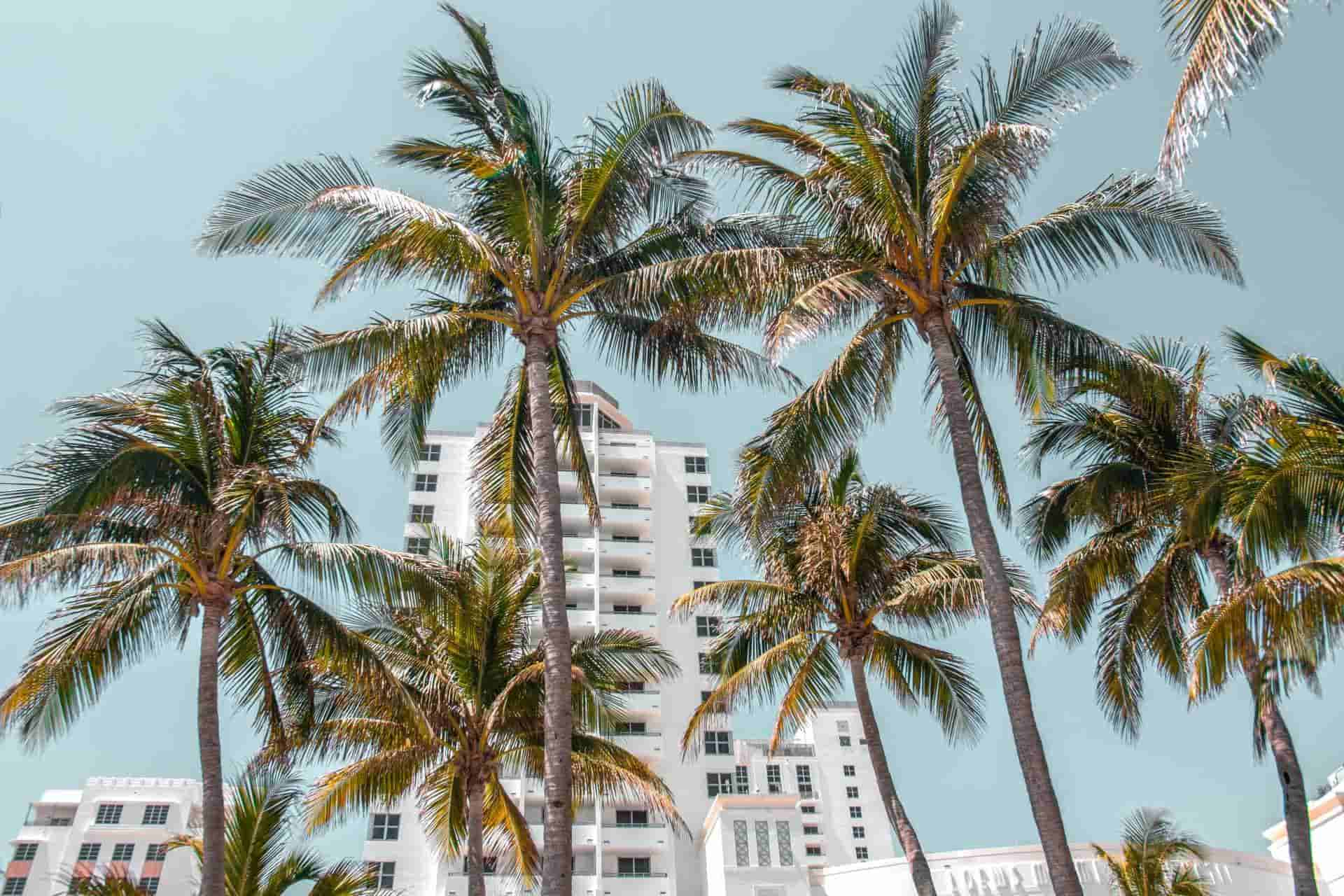 Condo Insurance in Florida - HO6
The sunshine state is a sight to behold. With sandy beaches, beautiful ocean waves, and sun-kissed skin, it is no surprise that people flock there. Florida is perfect for vacation, retirement, or a second winter home or condo for a sun and beach getaway.
Residents of Florida get to experience beauty regularly, but they also see the worst side of it. With the intense weather throughout the year, many homes and condos get damaged or destroyed. If you live in a Florida condo all or part of the year, consider getting a condo insurance policy.
In this article, we cover:
What is Condo Insurance?
Condo Insurance vs. Homeowners Insurance
Perils Covered by Florida Condo Insurance (HO6)
Perils Not Covered in Florida HO6 Condo Insurance?
Types of Condo Coverages in Florida
Additional Endorsement Options
The Condo Association's Master Policy
Typical Insurance Claims of Condo Owners in Florida
Filing a Condo Insurance Claim in Florida
Who Writes Condo Insurance in Florida?
Average Condo Insurance Cost in Florida
Year-Built Surcharge in Florida
Is Condo Insurance Required in Florida?
Condo Insurance Quotes in Florida

What is Condo Insurance?
Condo insurance, or HO6 insurance, is one of the best ways to protect your home. An HO-6 policy is also known as "walls in" insurance or "single entity" insurance. It typically covers the individual condo units and their contents.

Condo Insurance vs. Homeowners Insurance
Condo insurance is Florida homeowner's insurance for condo owners. The two types of insurance are similar with one main difference: The property they are insuring.
If you are a homeowner, you are typically responsible for everything inside and outside your home. That includes your lawn, fountains, fences, garages, detached structures, and anything else that lies within the property lines. Therefore, traditional open peril homeowners insurance (HO3) must be comprehensive enough to cover all those areas.
Condo owners, on the other hand, are usually only responsible for the inside of your unit. Your condo association is responsible for the rest. Therefore, HO-6 insurance (named peril condo insurance) only needs to cover the interior and personal belongings in the condo unit. In this way, condo insurance is more like renters insurance.
Like homeowners insurance, condo insurance only covers damages caused by covered perils.
Perils Covered by Florida Condo Insurance (HO6)
Insurance companies cover condo owners when their condo and their personal property gets damaged by certain named perils (disastrous events). Perils must be sudden and accidental.
Insurers do not cover damage caused by poor maintenance that causes issues over time or intentional acts. The following chart lists all covered and some of the uncovered perils in your condo policy.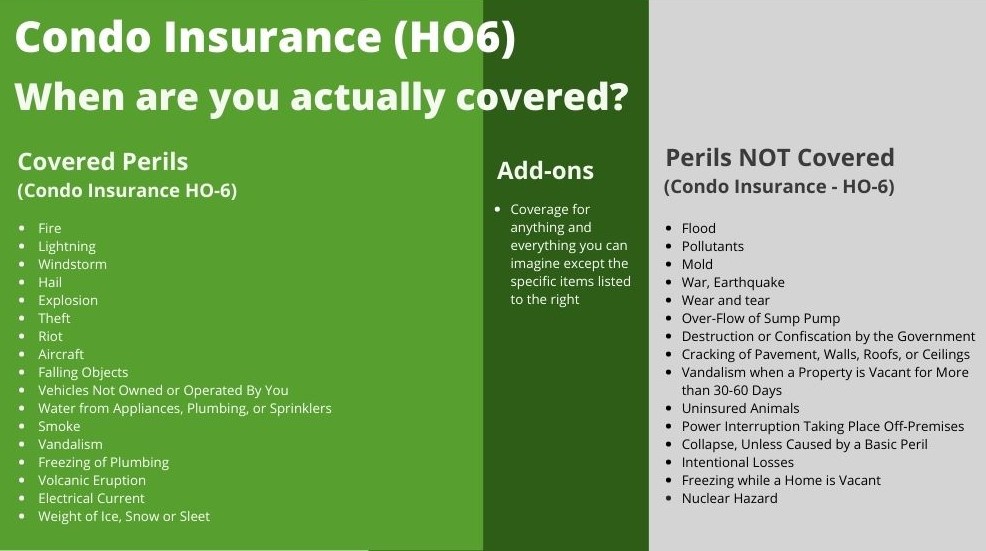 What is Not Covered in Florida HO6 Condo Insurance?
Condo insurance covers the same events as homeowners. It also typically excludes the same coverage as a home insurance policy. These events usually include:
Earth movements (landslides, mudslides, etc.)
General wear and tear
Intentional damage
Check your HO6 insurance policy and your condo master policy to determine if you have any gaps in coverage.

Types of Condo Coverages in Florida
Many Florida residents are condo owners, and most of them have different needs. Condo insurance comes with different types of coverages to fit those unique needs.
Additional Endorsement Options
You can purchase additional coverage types to meet any other needs, too. Some are listed below.
Loss Assessment Coverage.

Loss assessment coverage protects you when the condo master policy or the association does not pay for damages in common areas. It can cost as little as $10 to $25 each year.

Coverage could kick-in if a disaster hits, and the HOA cannot pay damage expenses that exceed the master policy limits, or if the association cannot pay the deductible.

In these cases, condo unit owners must pay. The uncovered losses are shared among all condo unit owners. Loss assessment coverage takes care of your portion.

Assessments are extra monies the HOA adds to your monthly condo association fee. You must pay these fees. They typically cover upgrades (new hallway interior designs), improvements (fixing or replacing old water pipes of all units), or other things. Those types of assessments are not covered under loss assessment coverage.

A loss assessment policy does pay your assessment when a disaster hits, like a hurricane, and the HOA cannot pay the deductible or damage expenses that exceed the master's policy limit, as mentioned above.


Water Backup.

Water backup coverage and sewer backup coverage pays for damages if your sewer lines or drain clogs. These are not covered by a standard condo policy or by the condo association's insurance.

The cost of water backup problems runs into the thousands. Compared to waterline or sewer backup insurance, or a more comprehensive service line insurance policy, of $25 - $100 per year, it is well worth the cost. If you have a basement, buying a sump pump is also a wise investment. Basements are typically not covered by insurance or this add-on.


Scheduled Personal Property.

If you have valuables worth more than your coverage limits, you can add more protection for those specific items. You do this with scheduled personal property coverage, which is an add-on endorsement. It requires you to list all items, like a Rolex watch, onto your declarations page.

The cost of a scheduled personal property endorsement depends on the coverage amount you choose and the value of your scheduled items.

For all scheduled items, you should also provide a copy of your receipts, serial numbers, photos, appraisals, product names, and brochures. That helps ensure you will get the cost to replace each item, with no debating with your insurer about its worth.

Note that condo insurance has policy sub-limits on specific personal belonging categories, like musical instruments, computers, bikes, rare books, etc. Scheduling personal property ensures that you have the coverage you need.


Replacement Cost Coverage.

Most personal insurance for condos automatically comes with actual cash value coverage. ACV, or actual cash value, means that claims get paid according to the replacement cost minus depreciation. Often, the payout is not enough to replace the item.

Consider instead purchasing replacement cost coverage upgrade. Under this, you receive the full replacement cost of each item. The cost to upgrade to RCV varies according to the value of each item and the insurer.

Your dwelling automatically comes with replacement cost coverage. Therefore, this upgrade is only needed for personal items or other add-on coverages that default to ACV.


Vacant Condo Insurance.

A condo that sits empty for long periods is a magnet to thieves, especially those used as vacation homes. If your insurer finds that your condo has been vacant or unoccupied for more than 30 days, they impose consequences:

• They might altogether cancel your policy, OR
• They might deny coverage for any damage that happened while it was vacant.

Instead of leaving your home unprotected, home insurance companies offer vacant condo insurance. It is a smart add-on for when you will be away for extended periods. Vacant condo insurance usually costs 50 percent more than standard condo insurance, but it is much better than either of the two alternatives above. Your insurance agent can give you specifics on this matter.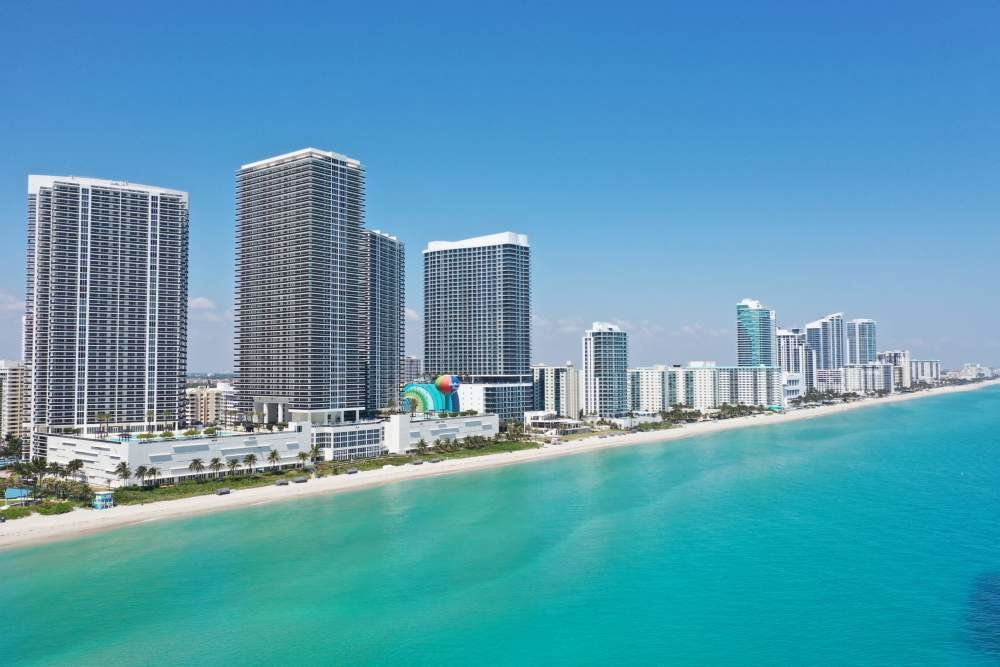 The Condo Association's Master Policy
According to Florida statute 718.111(11)(c), your condo association must meet specific insurance requirements for the unit owners with condo association master insurance. The policy typically must provide adequate property insurance at replacement cost value for common areas and the building.

Additionally, the replacement cost must be assessed every three years by an independent party. Generally, the master policy covers:
Your condo building interior and exterior
Equipment and amenities like elevators and gyms
Land that the building is on
Liability for you and guests in common areas
Shared HVAC systems
Plumbing and related pipes
Tubs, Toilets, and Sinks
Built-in appliances
Some policies cover any alterations and improvements you make to your unit, but you need to double-check your policy to be sure. Additionally, if your condo association has an all-in policy -- mentioned next -- check if that policy covers these items.
Types of Condo Master Policies
Bare Walls in Insurance. "Bare walls in" coverage is the most limited master condo policy. It covers the condominium structure. It also covers all real property owned by the association. That includes items in common areas, such as lights, fixtures, and furnishings.

That means your unit's walls, floors, ceilings, etc. should have coverage through a bare-walls-in master policy. For example, if a hallway fire causes damage to your condo unit, the condo master policy pays for your unit's interior. They do not have to pay for your personal belongings that got damaged.

All-In Insurance. "All in," or all-inclusive coverage, insures building properties including everything a walls-in policy does but typically includes some extras. These extras might consist of anything from tenant property, security equipment, and appliances.
To know what protection you need, you must first know which policy your condo association has, walls-in or all-in.

Typical Insurance Claims of Condo Owners in Florida
Living on or near a beach is a dream come true for many. As a condo unit owner, though, there are several risks you must prepare for, including the following.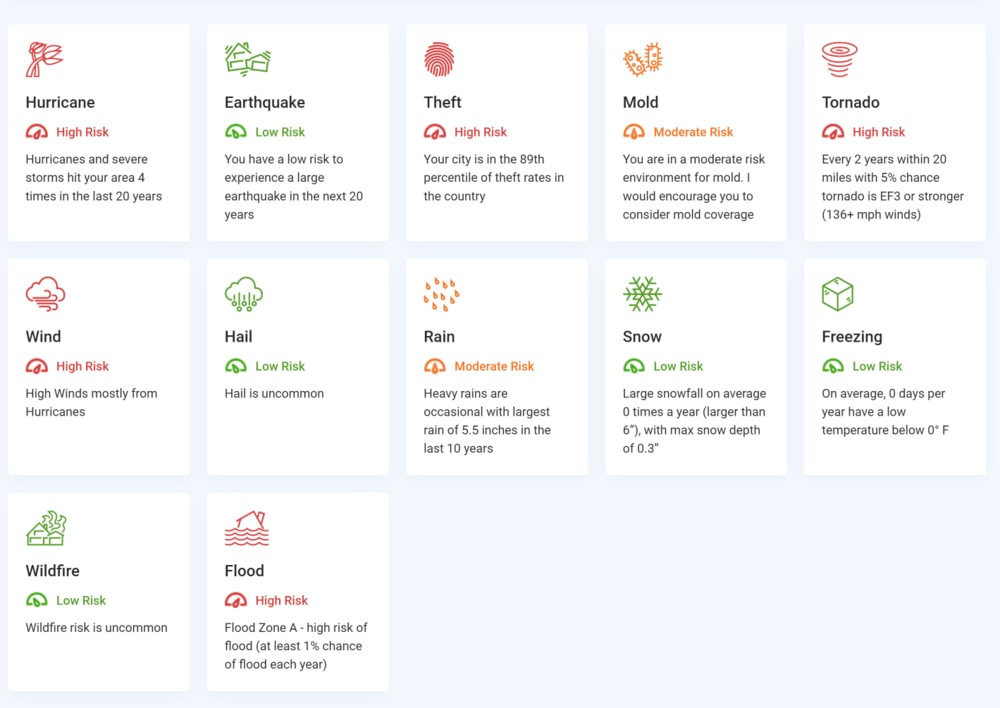 * Flood risk is moderate in some areas. Check your location's flood map.
*Tornado risk is moderate in some areas.
Filing a Condo Insurance Claim in Florida
When individual condo owners file a claim in Florida, it is like filing a traditional homeowners insurance claim.
Determine whether you have a personal condo claim or a master condo claim. If you are unsure, read your Florida condominium insurance policy and your condo association master policy. Each covers specific damages.
For claims covered by the master policy, contact a member of the condo association for directions on how to proceed. For personal claims, contact your insurance agent as soon as possible.
Mitigate any further damage. For instance, if a leak is causing trouble, turn the water off and dry the area. However, do not do any repairs until after the insurance adjuster has assessed the situation and gives you the go-ahead.
When you make an appointment with the adjuster, contact a public adjuster as well. Having someone there on your side increases the chances of a successful claim.
Document all damage with pictures, videos, and written details. Try to include time and date stamps on photos and videos.

Once you have the approval to start repairs, keep up with all repair invoices and receipts. Make copies -- at least one to put away with your records and one for the insurance carrier.
Who Writes Condo Insurance in Florida?
Protecting your condo is a very vital step to take. Choosing the best insurance partner for your needs is just as important. The following are some impressive Florida condo insurance companies that can help you customize the best coverage for your home.

Top Florida Condo Insurance Companies
Average Condo Insurance Cost in Florida
Condo insurance rates vary depending on several factors, including:
Condo location
Year of construction
Amount of coverage you need
The annual premium rates in Florida average more than $900 per year.

Condo Insurance Discounts in Florida
There are several discounts off insurance premiums for Florida condominiums owners, including:
Gated Community Home Insurance Discount.

Buildings inside of a gated community typically get up to 20 percent off their premiums for the home security it provides. Zip-codes determine if you are eligible for a discount.


Fire Alarms and Burglar Alarms.

If you have a fire alarm, most insurers give a discount of up to 15 percent. If that alarm gets monitored by an alarm company, you can expect a more considerable discount. Burglar alarms can increase the discount.

Credits are applied to all the various security systems possible. They include burglar alarms, smoke detectors, fire extinguishers, sprinkler systems, and monitored security systems. Monitored systems are connected to monitoring companies that call police and fire departments when the alarm is alerted.

Water Detectors. Water detectors can spot floods and water overflows from water leaks.

Building Code Effectiveness Grading (BCEG). This discount is for those whose community is part of the BCEG program. The BCEG program determines how well a community meets and enforces its local building codes. Communities are scored from one to ten, with one being the highest. The amount of discount depends on your location and community grade.

Wind Mitigation. Some insurers offer discounts for buildings that were built or updated to stand against strong winds. The discount level depends on the amount of mitigation, but it can be as high as 42 percent off.


Noncombustible Construction.

Buildings with floors, roofs, and exterior walls built from non-combustible building materials, typically get discounts. The discount amount can vary widely according to several factors, but it ranges between 25 and 50 percent. Noncombustible materials include fire-resistant paint and other fire-resistive materials.


Retiree or Seniors.

Many insurers provide up to a 25 percent discount to those 55 years old or older or who are retired. However, it must be the primary residence of that person to get the discount.

Claims Free. If you have had no claims in the past seven years, you are considered low-risk and get a discount.


Condo and Auto Bundling.

Many insurers offer multi-policy discounts, up to 5 to 15 percent, if you purchase more than one type of insurance from them. For instance, you can save by bundling home and auto insurance coverage for a cheaper rate.
Year-Built Surcharge in Florida
Florida condo rates are determined partially by the condo's age. Older homes -- typically homes built 20 years ago or more -- have a year built surcharge added to their premium. This surcharge is usually around 20 percent of your premium, but it varies. Your insurance discounts might pay for the year-built surcharge if your community is part of the BCEG program.
Is Condo Insurance Required in Florida?
No. Florida law does not require unit owners to carry condo insurance. However, condo associations typically require that you purchase it, as do mortgage lenders, if you are still making payments. Even those who are not required to have condo insurance should seriously consider getting it. With so many risks, protecting your home is vitally important.

Condo Insurance Quotes in Florida
Get your home the protection it needs. Click below for condo insurance quotes and assistance in choosing the right coverage for your needs.
Hope that helps!
Get an Online Condo Insurance Quote
At your service,
Young Alfred