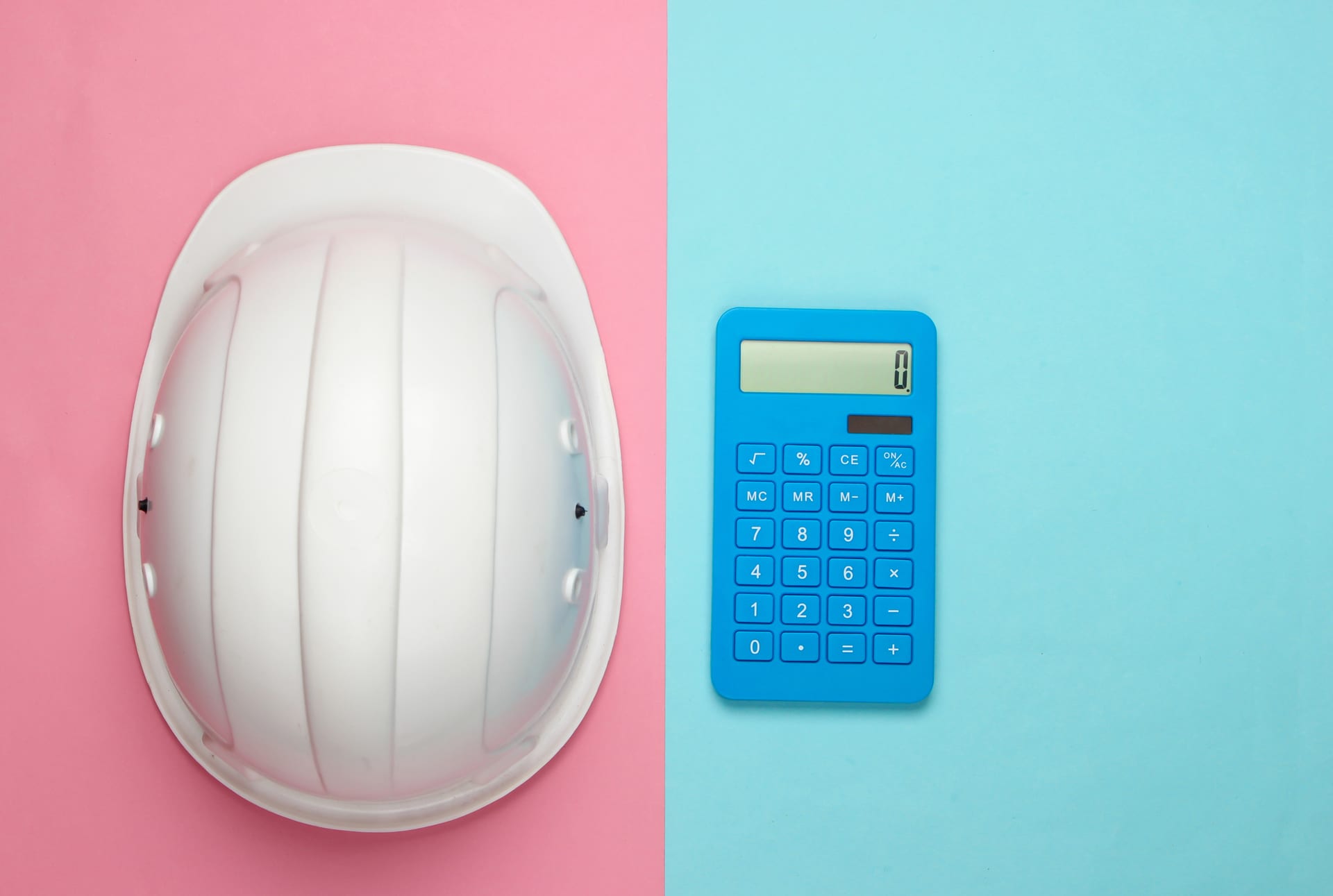 Cost to Rebuild a House Calculator
Before buying homeowners insurance, you should know how much coverage you need. Knowing the cost to rebuild your house is the first step in determining the amount of insurance you should buy. One of the best ways to determine that amount is to get a replacement cost estimate (RCE).
While you can get this estimate from your insurance agent (we provide them for free), you can find online tools to do it yourself.
Since the average homeowners insurance claim is around $13,000, having enough insurance matters. Here is what you need to know.
What is RCE in Insurance?
A replacement cost estimate is a vital element of any home insurance policy. This estimate evaluates the price of building your home if it got destroyed today.
What is important to know is that the replacement cost is different than the market value. The two are often thought to be the same, but they are not.
For example, your home may be worth $800,000 on the real estate sales market. However, the replacement cost estimate could be around $400,000. This difference happens because RCE does not factor in land value or other elements that affect a listing price.
Replacement cost estimators factor in various elements, such as:
Age of Home (Much Older Homes Cost More to Rebuild)
Construction Costs (Building Materials and Labor)
Unique Structural Elements (i.e., antique fireplace)
RCV and RCE are essentially the same. RCV pays enough to rebuild your home from scratch without depreciation. It is the default method for standard home insurance. The difference is that RCE is the rebuild estimate and RCV is the name of the valuation method.
Standard HO3 homeowners insurance pays RCV for the building but ACV for personal belongings.
Another part of the RCE to know is the 80/20 rule. Insurers recommend buying a coverage amount for at least 80 percent of the replacement cost estimate. If you do not, your claim will not be covered at 100% of your requested amount. We recommend this article What is the 80 Percent Rule in Homeowners Insurance? to learn more about the 80/20 rule.
Free Replacement Cost Estimators
There are two options to calculate your home's replacement cost. First, you can rely on an insurance company or insurance agent. As mentioned, Young Alfred offers a free replacement cost estimator.
Second, you can use a free online replacement cost calculator. We have compiled the different estimators used by both professionals and homeowners below.
RCE Calculators Used by Insurers
360 Replacement Cost Estimator
This estimator comes from Verisk, which is an industry leader. The tool offers assessments for residential and commercial properties. Insurers can estimate prices for remodels and renovations as well as total rebuilds.
The Insurance Services Office (ISO), a subsidiary of Verisk, also uses this tool. So, you might see it listed as the Verisk ISO Estimator.
MSB Replacement Cost Estimator
MSB stands for Marshall and Swift Building, which is one of the oldest estimators in the industry. For over 85 years, Marshall and Swift have become the trusted name in rebuild estimates. The company, Marshall and Swift, was bought by CoreLogic in 2013.
This estimator uses three preparation methods for better accuracy.
First, they estimate based on the cost per square foot.

Second, they estimate the costs of replacing damaged or destroyed sections—for example, a damaged foundation or roof.

Finally, the MSB Estimator looks at individual home components. For example, you can get a breakdown of windows vs. doors.
E2Value
This tool has two options for insurance companies.
First, you can utilize the standard E2Value system, which delivers a comprehensive estimate.

Second, insurers can use the Pronto system for instant quotes based on a property's address. Pronto is excellent for providing a rough estimate. However, it is better to wait for a full rundown of the replacement costs for accurate results.
RCE Calculators Used by Homeowners
AIG Homeowners Replacement Cost Estimator
AIG is a big insurance company with access to tons of data related to rebuilding costs. For this tool, you will need to enter the following information:
Address
Build Date
Square Footage
Unique Sections (i.e., Garage, Patio, Deck, etc.)
Home Quality (Standard or Custom)
Craftsman Replacement Cost Estimator
You can use this tool online for speed and efficiency or buy it as a book. The Craftsman book goes into far more detail about rebuilding costs. This way, you can understand what goes into replacement cost coverage.
Either way, you must buy this tool before you can use it. They mostly made it for insurance companies and contractors. However, homeowners can use it for estimating the cost of rebuilding or home remodels. This guide gets updated annually based on changes to the industry.
Bluehammer for Homeowners
Unlike the other online tools, this one is for home improvement projects. The calculator is free to use and can help you compare contractors. It can also give you an idea of what to expect for rebuilding costs. By doing your homework, you can avoid an unnecessarily high bill.
BlueBook owns Bluehammer. You may know BlueBook if you have used them to look up the value of a used car.
Rebuild Cost Calculator
This free tool works about the same as the one from AIG. You will need to enter various details about your home (i.e., number of rooms) to get an estimate. This estimator goes a little deeper by asking about specific materials. For example, you will need to know the type of roof you have.
This tool also asks for the market value (aka listing price) of your home. Remember, though, that the market value is often much higher than the replacement cost. In some cases, though, the MV might be lower, depending on the property.
Cost to Rebuild LLC
Our final estimator also has you fill out various details about your home. These details include the number of rooms, the height of your ceilings, the type of foundation you have, and more. The more detailed info you input, the better your estimate.
Get a Free Replacement Cost Estimate from Young Alfred
Knowing your replacement cost estimate is a big deal. With this total, you can determine whether you will have enough home insurance. If you do not want the hassle, though, Young Alfred can do the work for you.
We provide a free replacement cost estimate with all our home insurance quotes for your convenience. See what we can do by clicking the quote button below!
Hope that helps!
Free RCE Cost to Rebuild a House Calculator
At your service,
Young Alfred