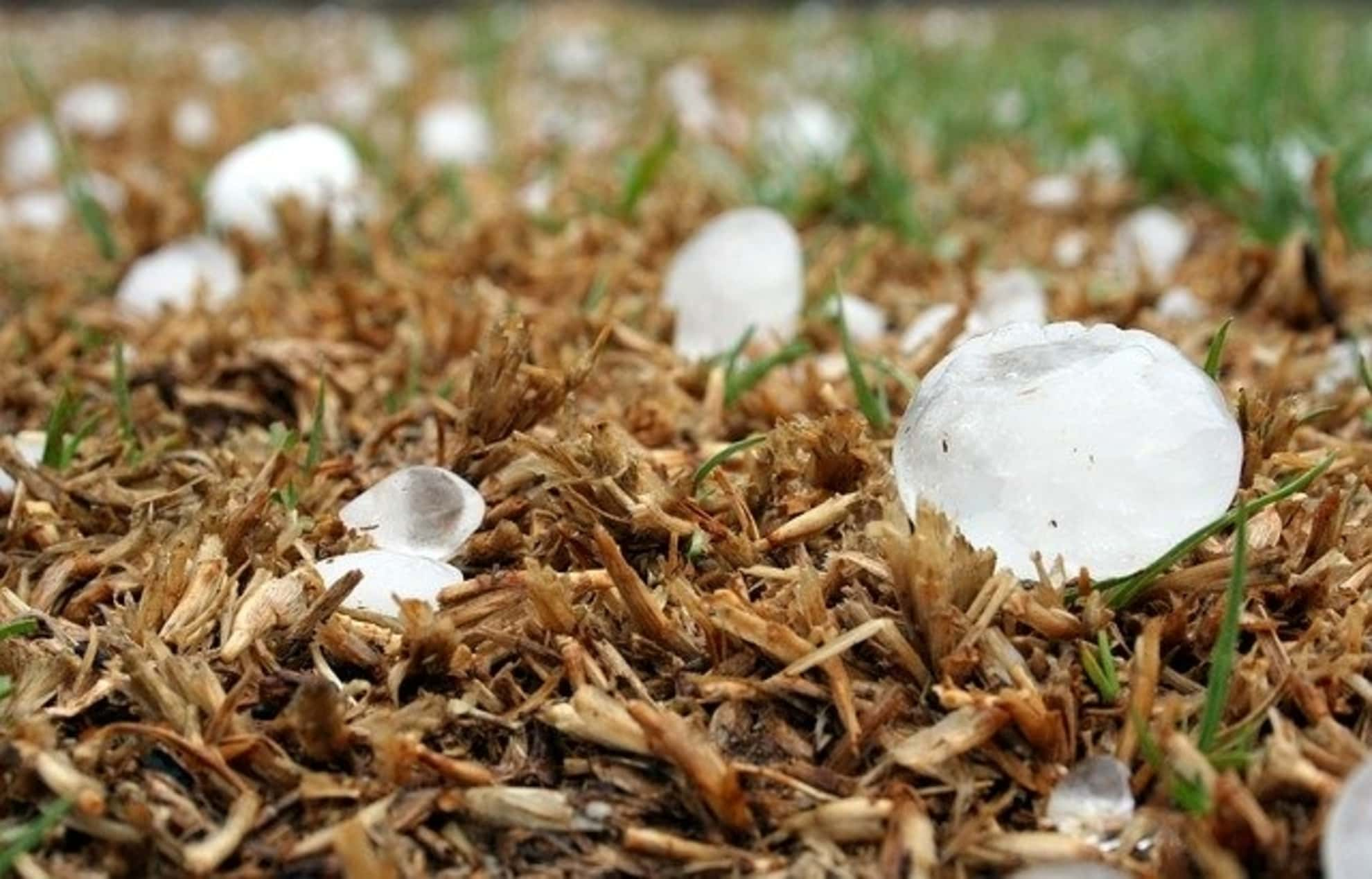 Dealing with Your Insurance Adjuster on Hail Damage Claims

Dealing with an insurance adjuster is an intimidating process for most people, but it does not have to be scary. By understanding the adjuster's purpose, potential actions, and rights, you will feel much more confident. Here are some tips to help your hail damage claim process go smoothly.
Understand the Insurance Adjuster's Job
Insurance adjusters are the people that come out to assess hailstorm damage, evaluate your siding and roofing system, examine your hail damage insurance claim, and determine how much you should get paid to repair your home. The claims adjusters that home insurance companies send are employees of the insurance companies, which is an important fact to know since it can impact your settlement.
As an employee, the adjuster's goal is to accurately assess the cause of damage and estimate the cost of the damage. They will look to minimize the amount that the insurance company must pay while still maintaining the obligations of the insurance contract. Prepare to deal with your claims adjuster effectively.
The insurance adjuster always looks for hail impacts. These impacts decide if you will get a replacement or not. They will ask if there is any interior damage and examine your home interior looking for wind and hail damage on siding and downspouts. The adjuster and the contractor will then go on to the roof and inspect the gutters, gutters covers, and roof for any hail damage.
Be Prepared
Be armed with overwhelming documented evidence that's hard to dispute.
Count the number of hail marks within the area of a 10 x 10 ft square.
Take photos of your yard, home, and property after the storm, focusing on damaged areas. The more pictures you take, the better. Take numerous photos in the morning and early evening to get the best light; hail damage is often small and hard to see.
Note the storm's time, date, and duration, including when hail damage occurred.
Look for obvious signs of roof and siding damage or any other part of the house using binoculars.
Take photos of the air conditioning unit as hailstones can cause dents, blockage of cooling fins, and airflow.
It is important to remember that hail melts. Golf ball-sized hailstones might have hit your house, but if you don't have any photos to prove it, then your claim is weaker.
Common Disputes Between the Insured and the Adjuster
The adjuster will look at the hail and wind damage you report when you file a claim. If they agree that the claim is legitimate, they will find the "most accurate" way to reimburse you -- their solutions often lead to a dispute with the insured. These debatable solutions often include the following:
Scope of Loss
Don't be surprised if the adjuster asserts the scope of the loss is less than you claimed. Insurance companies want to be accurate in their coverage, and they do not cover cosmetic damage. If the roof is still in good working order, they may not offer to replace your roof.
Repair or Replace
It is cheaper to repair storm-damaged roofs or siding rather than replace them. Therefore, the claims adjuster tries to approve enough for repairs while stating that a replacement is unnecessary.
Partial or Full Repair
If your insurer can get away with only paying for a partial roof repair, they will choose the cheaper option - no one wants to be in the business of giving away a free roof update. Do not agree to a partial repair unless independent roofing contractors have told you that it is all you need.
Whether Depreciation is Calculated
Another common dispute is whether depreciation should factor into the settlement. Depreciation means a lower payout, so many insurance companies will use actual cash value (ACV), which deducts depreciation. Your insurance policy documents govern your roof coverage.
Tips to Successfully Handle Your Insurance Adjuster on a Hail Damage Claim
You can usually count on those issues being part of your hail damage claims process. If so, the following steps are necessary.
Know Your Policy
Understanding your homeowners insurance policy coverage can prevent you from accepting a lower payout than you should receive. Check which valuation method they used for the item you are claiming; replacement cost or actual cost value (ACV). Your policy should clearly state which calculation method you have. If the policy does not specify it, you can point that out during negotiations.
Know the Law
Your insurance company has certain legal obligations to meet. If your policy includes hail storm, siding, and roofing damage coverage, they must provide a claim reimbursement check.
Adjusters must also meet specific time frames. The adjuster must evaluate the hail damaged roof and siding within 15 days, approve or deny that claim within the next 15 days, and provide the payout within four to five days of an agreed-upon settlement. These timelines vary from state to state - so learn the timelines your state has put in place.
If your insurer does not meet its obligations and refuses to cover qualified damages, stalls, or does not thoroughly evaluate your claim, you can take them to court. However, just addressing them with these laws and obligations will typically spur them into action as court proceedings cost insurance companies a lot of money.
Get a Siding and Roof Inspection and Repair Estimates
It would be wise if you do not rely solely on your insurance company's estimates. Always have an independent siding and roofing company come out to inspect your roofing and siding. If their assessment differs from the insurance company's estimate, you can use it to negotiate a higher payout.
Be Ready with Questions, Documentations, and Facts for the Adjuster
If you do not understand something during your meeting, ask questions. You might also have a list of questions prepared ahead of time. Have any documentation related to your claim on hand and organized.
Be educated on the damage and claims process. If you can dispute what the adjuster is saying with facts, they will probably be less likely to take advantage of you — the more educated, prepared, and confident you are, the more power you have.
Facts are your friends. Use your videos and photos, receipts, comparisons of your neighbor's hail damage, public adjuster's reports, and contractor estimates. If you can, include your contractor and adjuster in conversations with your insurance adjuster. Know the manufacturer's warranty on the items such as gutters, roofing, and siding.
Have your people there when the insurance adjuster does a physical inspection. Your team can defend your claim better than you, and it will relieve your stress.
Ask for a Detailed Explanation of Their Settlement Offer
When the adjuster provides a settlement offer, ask for a detailed breakdown of that offer. Take the time to study that offer before accepting or signing anything. If the settlement offer seems unfair, negotiate further.
Understand the actual materials they propose using for repair or replacement. Make sure it matches your existing roofing or siding or other materials where the damage occurred. Your insurer is most likely obligated to follow your state's matching regulations, which you should check before meeting your adjuster.
Be Prepared to Cooperate but Not Pushed Around
The claims adjuster is not your enemy. It would help if you cooperated with them as much as possible to agree on a settlement. However, cooperating does not mean letting them take advantage. Be cooperative yet assertive for the best results.
If the insurance adjuster's amounts do not match the improvements needed, you can hire a certified insurance adjuster who will provide their estimate to your insurance company and ask for a different payment amount. You can also hire a lawyer or contact your state's insurance commissioner's office and file a complaint.
If you fear you cannot do this, have a friend or lawyer be present when you meet with the adjuster to provide the necessary support. You can have your public hail adjuster and hail repair contractor present; they come armed with rebuilding knowledge and language and have dealt with many other insurance adjusters in their careers. They know the typical hail claim rejections and dispute the insurance company's adjuster's decisions diplomatically.
The insurer's adjuster is less likely to gaslight them and, hopefully, instead, trust and respect their input. They will also relieve you of the stress from a dispute.
Ask for a Second Insurance Adjuster
Most reputable insurance companies will send another insurance adjuster out to give a second opinion on your claim. You just have to ask. If you and the first adjuster had a personality clash, often, this simple solution can bring a better outcome.
Hire a Public Adjuster to Handle It for You
Consider hiring a certified public adjuster to deal with your insurance company's adjuster. They work for you, not your insurer, and will be an unbiased third party. Their knowledge and experience can help guarantee that you receive the optimal payout.
Is it Time to Switch?
If this hail damage claim turns out to be a bad experience for you, especially if you followed our tips, it might be time to switch insurance companies. We can help. Click below, and we will compare 40+ homeowners insurance quotes for you. We promise never to call and annoy you, and we definitely will not sell your personal information.
Find a Better Home Insurance Company
At your service,
Young Alfred