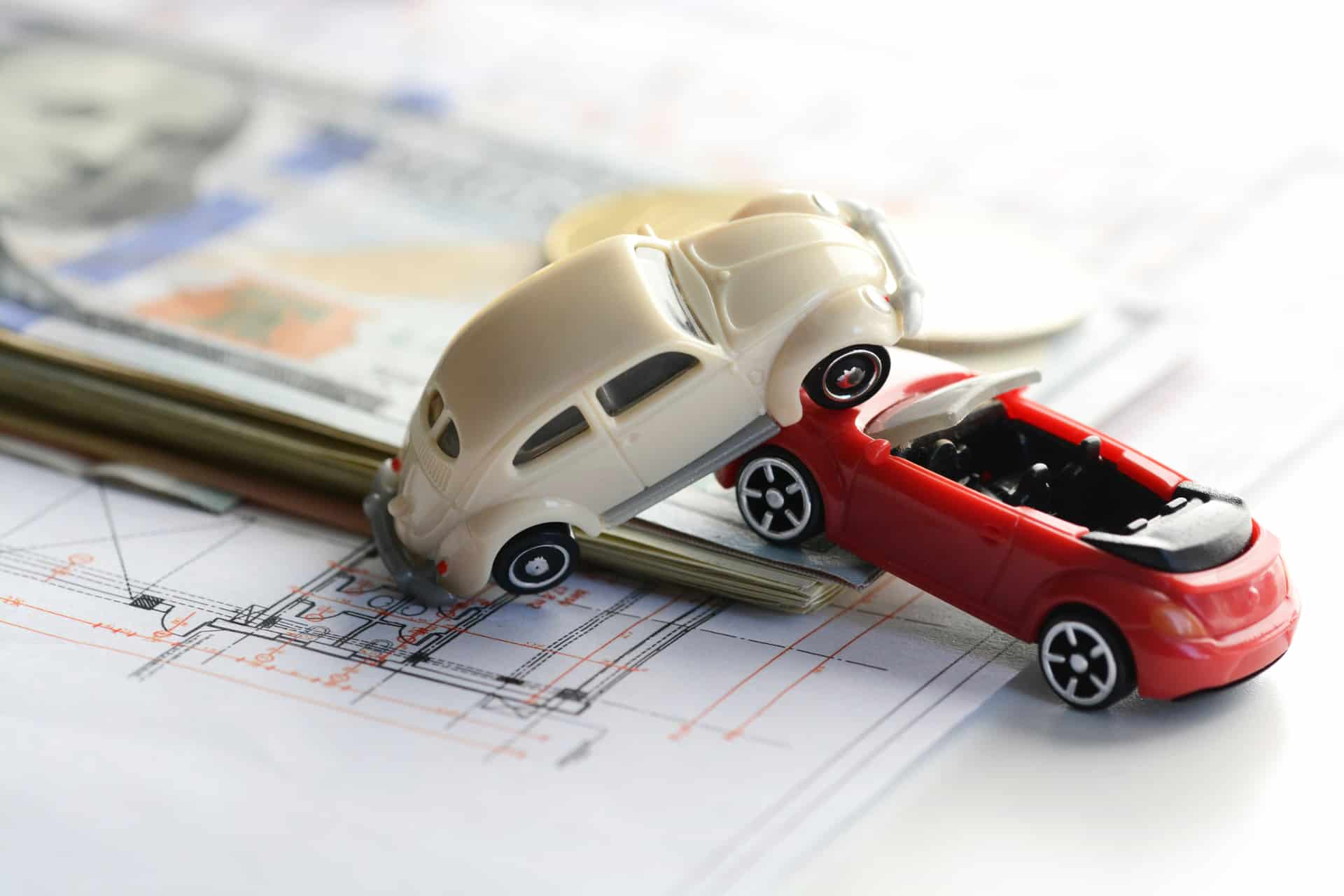 What is a Diminished Value Claim?
If you have been the unlucky victim of a car accident, you know that the settlement you get from the insurance company never leaves you feeling fully compensated for the full value of your loss. When a car has been in an accident, buyers are less likely to pay as much for it. Even if the vehicle is fully repaired and looks brand new again, it has less value than it did before the accident.
The difference between the market value of a vehicle pre-accident and post-accident is called diminished value. While diminished value does not apply to all vehicles that have been in an accident, it applies to most of them. Older cars may be worth more after the accident because new parts that substitute old components are better.
Understanding diminished value is essential because it will change your vehicle's Kelley Blue Book value if you try to trade it in or sell it.
Diminished Value Auto Claim
You may be able to recover some of your diminished value loss by filing a diminished value auto claim. Your own policy probably excludes diminished value when you are at-fault, except in a few states. (Check your policy to be sure). So, you must file a third-party diminished value claim with the other driver's insurer.
There are caveats to whether a diminished value claim will get paid:
If you were at fault, a claim against the other driver's policy would get denied.

If the opposite driver caused the accident, their insurance should pay your diminished third-party claim, except in Michigan. Michigan is the only state that disallows this.

If the other driver was at fault but is uninsured or underinsured, their carrier most likely will deny the claim.

If you purchased an uninsured motorist's coverage policy, and the other driver was at-fault but is uninsured or underinsured, your insurance company will pay your diminished value loss through this coverage.

You are the one responsible for filing a claim if you want to file a diminished value or depreciated value claim. Your insurer will not do it for you, nor will the other at-fault driver. Loss of value car insurance would be unusual to have, so typically your own insurance company is only obligated to offer repairs or replacement, depending on your contract, not diminished value.

As the one bringing the claim, you are also responsible for providing a diminished value appraisal to prove that you have suffered a loss.
If your third-party claim gets denied, you could sue the at-fault party's insurance company if you were not the one who caused the accident.
Can You Claim Diminished Value on a Leased Car?
The actual damage to the vehicle is the same, whether the car is owned or leased. If you lease a car and return it after it has been damaged and repaired, there may be thousands of dollars in diminished value.

The vital question then is who should be responsible for the damage. That is why it is essential to immediately contact the party leasing you the vehicle if another party caused the accident. The situation can be complicated, but the bottom line is that the at-fault party should be responsible for the loss.
You should also know what is in your lease agreement. If you cannot get compensation from the other driver or their insurer, it could cost you thousands of dollars. Check this in any lease agreement before leasing your car.
Can You Claim Diminished Value on a Total Loss?
No. When your insurance company declares your automobile a total loss, you will receive your vehicle's value minus your deductible. How your auto insurance calculates the value depends on your policy, but there will not be any consideration of diminished value for a total loss. Diminished value only applies to repairs.
How Does Diminished Value Claim Work?
After your car accident, call your insurance agent right away. Your auto insurance company will collect evidence to decide who may be liable and how much money to pay. To determine if you are dealing with diminished value, calculate the car value after the accident, and get a trade-in estimate for comparison.

You will experience the diminished value of your car on multiple levels.
Immediate diminished value describes the immediate change in your vehicle's resale value compared to before the accident.

Inherent diminished value is the lesser value you have when trying to sell or trade your repaired vehicle later.

Repair related diminished value refers to the quality of repairs, such as whether the right paint was available or if the body shop used quality parts.
When Can You File a Diminished Value Claim?
Your situation may be completely different based on where your car accident took place, your policy, and state laws.
Florida is a diminished value state, so you will likely be able to prevail when filing a diminished value claim in Florida. You must file within the 4-year statute of limitations.

You may also be able to win a diminished value claim in Texas unless you were the one at fault in the accident. A diminished value claim in California is also valid, but the statute of limitations is only three years.
How to File a Diminished Value Claim
Hopefully, the at-fault party in the accident has insurance so that you can file a third-party claim for the extent of your damages. You can use a free instant diminished value calculator to find out your damages so you can decide how you want to proceed. Filing a claim with a third party is like filing a claim with your own insurance. Find the insurance company of the other party, explain your loss, and allow them to examine your vehicle.
Diminished Value Claim Appraisal
Most auto insurance companies in the US calculate a vehicle's diminished value using a formula called 17c. To calculate car value after an accident using the 17c formula;
If you had no structural damage or panels that needed replacing:
Multiply by 0.00

Minor damage is .25, moderate is .50, significant damage to both structure and panels is .75, and several structural damages means that you need to multiply by 1.00

After that, apply a mileage multiplier, where 0 - 19,999 miles requires a 1.00 multiplier, and 100,000 miles or more means you need to multiply by 0.00
Once you have finished all those calculations, you have the final diminished value.
Diminished Value Claim Letter
If the at-fault party's insurance company did not compensate you for your loss, the next step is a claim letter. A claim letter explains the situation and ends by asking for what you want. Calculate the diminished value of your vehicle and cite your sources. Be polite and let them know you have already tried to work out the matter casually.
How to Fight a Diminished Value Claim
If the insurance company does not respond to a demand letter, you may need to hire an attorney or contact the state insurance commissioner. Before you do that, try to speak to the claims adjuster, a manager, or The Insurance Company Ombudsman. Your state insurance commissioner will help for free if you have a problem getting paid on an insurance claim you feel you deserve, but the process can take a long time.

Don't Wait. File Your Claim Immediately
Diminished value is a serious threat to the value of your vehicle. Even if you do not do anything wrong, you could suffer a loss of thousands of dollars even after you got your car repaired. You can protect your bank account by ensuring your insurance policy offers the protection you need. If you need more insurance or want to make sure that you are adequately protected, get a quote below, and we will help you figure it out.
Hope that helps!
Get an Online Car Insurance Quote
At your service,
Young Alfred