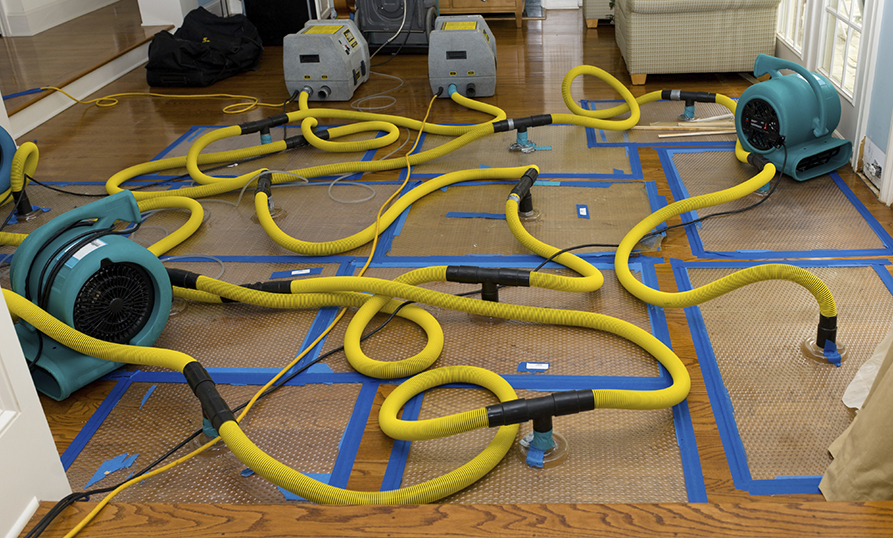 Do I Need Flood Insurance?

From hurricanes reshaping the shoreline to rivers pretending to be lakes, we all know flooding can be devastating. What most people don't know is around 20% of flood claims come from areas NOT in high-risk flood zones! To figure out whether you should have flood insurance, start by answering these two questions:
What is your flood risk? You can check your flood risk for free, which shows your FEMA mapped flood zone. Even if you live in a low-to-moderate risk zone, you should still consider coverage, as 20% of all NFIP flood claims come from homes in these lower-risk zones. Flooding doesn't always come in the form of heavy rains, but can also happen when

drainage systems fail,

or

water pipes burst

near your property.

If your home does flood, can you afford the damage? One inch of water in the basement is $20,000 out of the front door. If this is not an easy check to write, I'd strongly consider flood insurance in a low-risk zone. In large catastrophes, the government may step in with aid, though there are no guarantees and the assistance can take months to receive, and often comes in the form of a loan that you have to pay back.
The cost of your flood insurance is going to depend primarily on the risk zone of your property and the amount of coverage that you purchase. If you are buying through the National Flood Insurance Program, the maximum limits available on your building and personal belongings are $250,000 and $100,000, respectively. Here are some benchmark estimates:
Low-Risk Zone: ~$420 annually
High-Risk Zone: ~$2,500 annually
In 2016, there were 59,332 paid flood claims with an average amount of $62,247. In other words, about 1 in 100 households carrying flood insurance filed a claim that year. Your odds of experiencing flooding in any given year are quite low, but over a long enough time frame, the chances of having a significant flood loss grow.
To purchase flood insurance, ask your home insurance agent if they sell Federal Flood Insurance (there are also a few private flood insurance companies out there as well, such as Chubb and Firemans Fund).
Alternatively, you can fill out my home insurance application and get a free flood quote included in your coverage options.
At your service,
Young Alfred