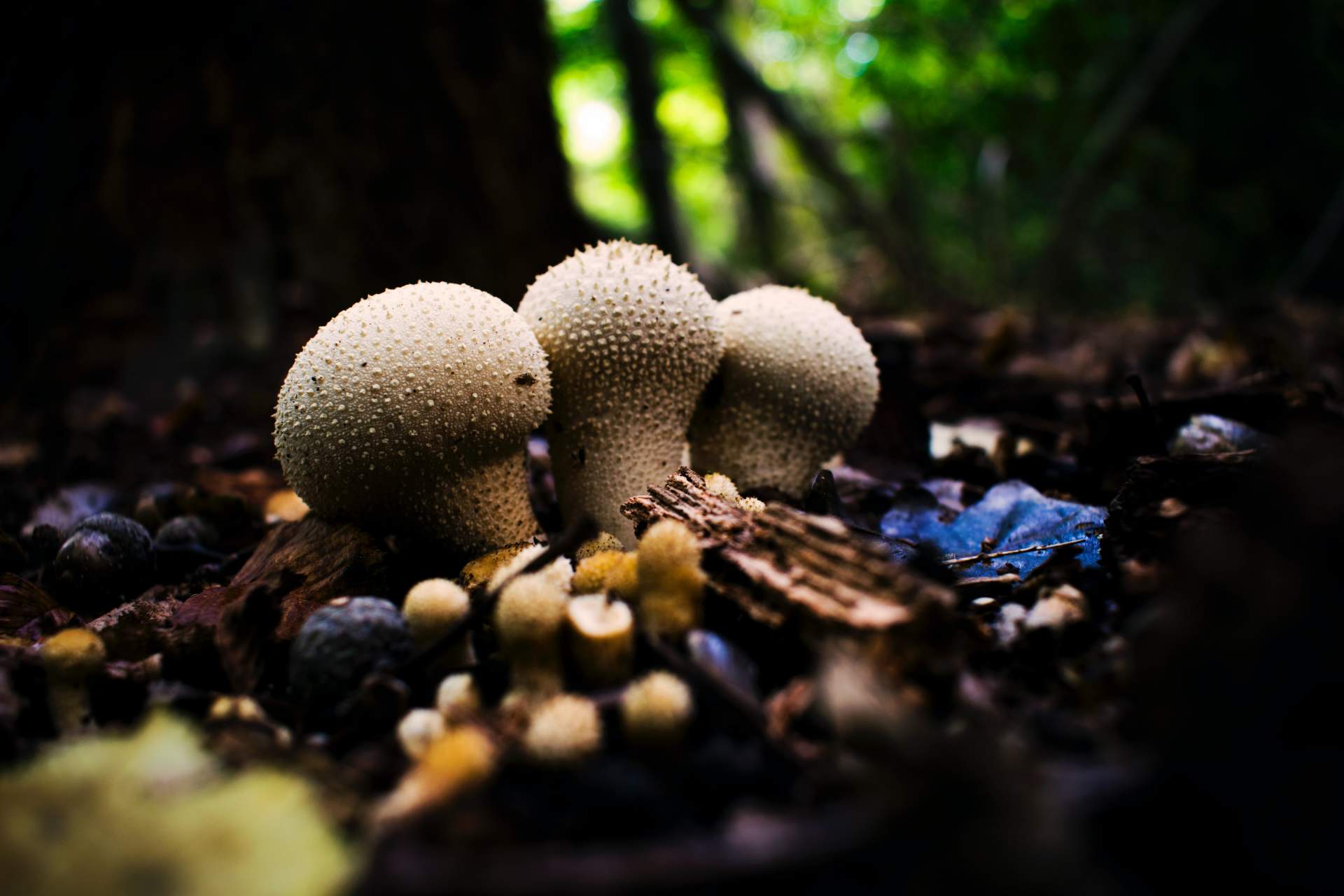 Does Home Insurance Cover Mold?
Yes, in limited circumstances. Standard homeowners insurance (HO-3) would cover mold only if it happened suddenly and accidentally due to one of the 16 covered perils.
For example, if mold developed from water that extinguished a fire and you claimed that mold a few days after the fire, it is covered.
However, mold growth caused by poor maintenance is not covered.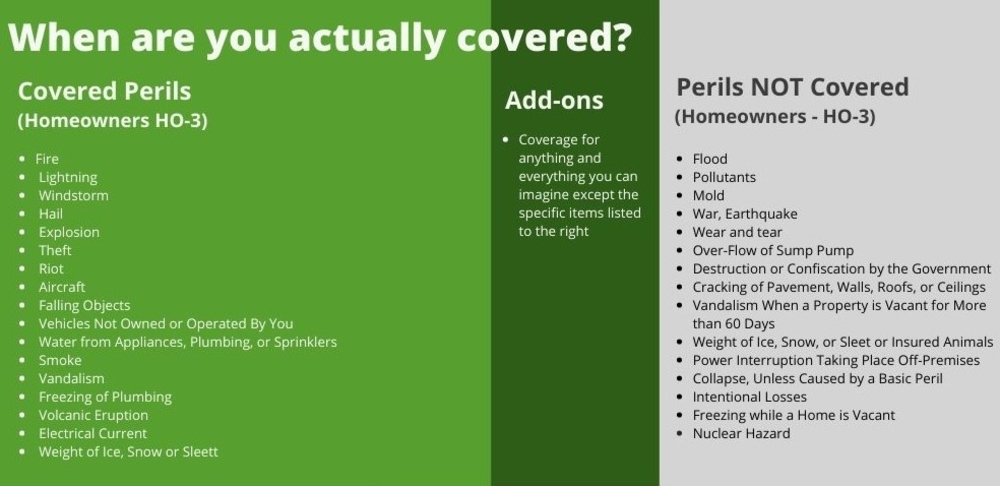 You can also buy a mold rider, an add-on that increases your coverage amounts beyond the usual $5,000 - $10,000 included with your standard homeowners policy.
Mold Coverage for Personal Belongings
Mold decomposes matter. It will ultimately destroy everything from sofas and curtains to stucco siding that it grows on. Mold will grow on any wet material in and outside of your house. Dealing with a fire or burst pipe is daunting, but you should include mold inspection to your checklist and do spot checks every few days until your home or personal belongings are fully repaired and dry.
Mold spores can develop within 24 to 48 hours from unnoticed water used to extinguish a fire.
Another example would be you were out on vacation for three (3) days, a pipe burst, creating 13 water leaks, and you come home to find mold damage and mold in your walls, which you immediately report to your insurance carrier. This clause protects insurers from fraudulent mold claims that were caused by poor maintenance over time.
Mold Liability Coverage
Liability coverage in your standard homeowners insurance policy covers harm caused to other people or other people's property. Because health issues from mold take a long-sustained exposure to the mold, it is highly unlikely that you will have a mold liability claim filed against you.
Charles R. Gallagher III, Esquire of Gallagher & Associates Law Firm, P.A., advises that personal injury mold claims require some measure of permanent impairment. He said these lawsuits might pose a high bar for a claimant that spent short periods in the home as a guest.
There are circumstances, however, where your mold could cause legitimate health issues.
If you babysit a neighbor's child or your grandchildren, a baby could get sick from excessive mold exposure. The parents (a third party not on your policy) could file a toxic tort or exposure lawsuit against you, and in that case, you would file a mold liability claim to help pay for your defense.
If you invite someone not listed on your policy into your home for an extended stay and they get sick from mold, they can also file a mold tort lawsuit against you, and your insurer should reimburse you for your legal defense expenses.
You, or anyone on your policy, cannot make a mold liability claim.
Mold Policy Limits
Mold property damage sub-limits range $5,000 - $10,000, and liability limits typically cap at around $50,000. These standard homeowners insurance sub-limits on your basic policy are either on a per claim basis or annually, so read your policy or check with your insurance agent to know what your policy includes.
Many insurance companies continue to put limits on mold damage coverage, regardless of cause. It is something to watch when they send you updates to their terms and conditions and when you renew. Do not hesitate to shop around; sometimes, other carriers have different limits.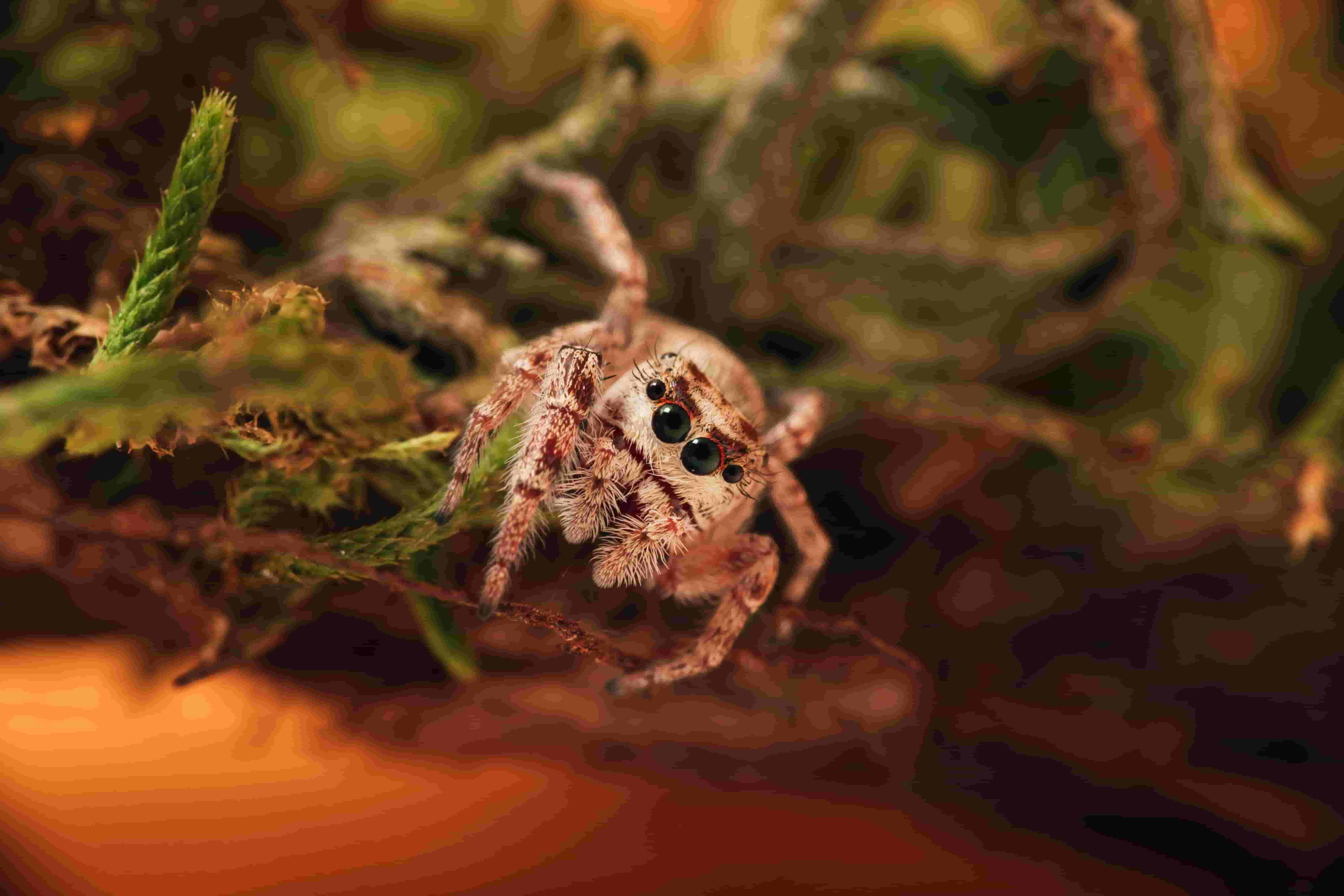 Does My Home Insurance Cover Mold Removal?
Yes, homeowners insurance covers professional mold removal and mold remediation if the cause of damage is covered under another peril. Costs for mold remediation average $2,325, with a range from $1,500 - $3,150 or $15 - $30 per square foot. A smaller mold removal area costs roughly $500–$1,500, and a larger area ranges from $3,000 - $6,000.
You can see how necessary it is to know your sub-limits, especially if they are only $5,000 per claim, and if you live in a large city where mold removal could cost as high as $25,000.
Mold removal and remediation insurance coverage includes:
Replacing items or repairing damage
Professional mold removal and remediation
Cost of mold testing
Does Home Insurance Cover Interior and Exterior Mold Issues?
If a covered peril causes interior mold, interior mold is a valid insurance claim.
Your insurance's other structures clause covers exterior detached buildings such as sheds, pools, or garages. The same rules apply to other structures -- if a covered peril causes the mold problem, homeowners insurance will pay.
If you have items stored in a shed or detached garage, those items fall under personal property in your policy. And, again, the mold must be the result of a covered loss.
All losses are subject to the limit amounts and deductibles on your policy.
When Does Home Insurance NOT Cover Mold?
You are lucky to have some amount of mold coverage if you live in:
| | | |
| --- | --- | --- |
| State Insurance Requirement | Mold Property Coverage Required (HO3) | Mold Liability Coverage Required (HO3) |
| Florida | $10,000 | $50,000 |
| New Jersey | $10,000 | $50,000 |
| New York | $20,000 | |
| North Carolina | $5,000 | $50,000 |
| South Carolina | $10,000 | $50,000 |
The states above require insurers to cover between $5,000 and $50,000 in mold remediation. In the remaining states, insurers can exclude coverage for mold damage when a non-mold covered event does not cause it. We recommend you check your policy for a mold exclusion as it is a common exclusion. If your policy excludes coverage, you can usually purchase an additional rider for your existing homeowners policy.
When mold has formed from poor maintenance, your insurance claim will probably get rejected as opposed to if it had been a one-time incident.
If you had a pipe leaking over many weeks and mold has formed, even if you did not know about it, you most likely won't get that claim approved.
If the mold occurred slowly, over months, or developed from poor home upkeep and lack of maintenance (a 20-year-old leaky roof that was left unrepaired), home insurance will not cover it.
If you forgot to turn off the tub faucet and the overflow destroyed your bathroom floor, have the home inspectors check for mold. If you do not inspect it and notice it six months later, it is harder to prove that overflow caused the mold. Plus, you will have to pay another deductible. Home mold inspections cost around $500, most likely less than your deductible, so it is a wise investment.
If you cannot afford an inspector, try a home mold test.
As a homeowner, your job is to maintain your home's roof, HVAC, plumbing, and appliances. Normal wear and tear are never covered.
How much does mold devalue a home? A new buyer cannot get insurance on a mold-infested house, so that is a 100% loss if you do not regularly check for mold and remedy it immediately to prevent mold from flourishing.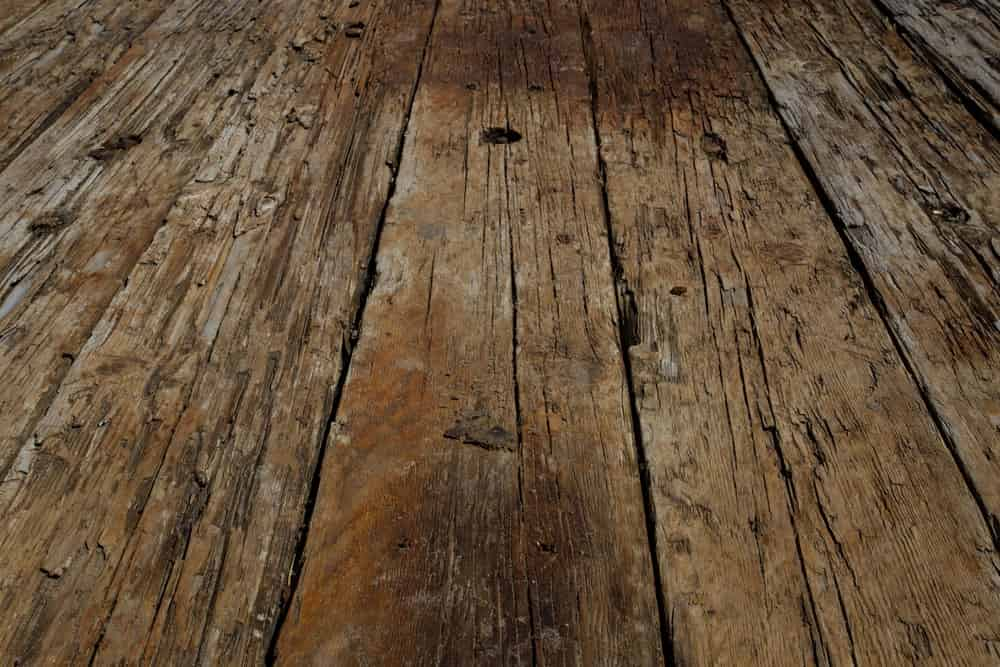 Mold Insurance Add-On
Homeowners can buy supplemental mold coverage by adding a rider to their homeowners insurance. A mold add-on also excludes non-covered perils, like mold that grew from poor maintenance. The benefit of an add-on is to increase coverage amounts.
Mold riders, or add-ons, range around $500 - $2,000 per year as an additional charge to your homeowners insurance premiums. Of course, the coverage limit you choose impacts your price. You can get mold property coverage limits from $2,000 - $50,000 and, rarely, up to $250,000.
Other factors that influence your mold add-on premiums include:
If you have any risks for mold in your home
You live in a highly humid area
Materials used to build your home and if they are prone to mold (e.g., stucco)
Your home's age
Your home has a mold history
Note: the rider must be purchased before the problem starts.
Does My Flood Insurance Cover Mold?
Separate flood insurance will cover mold damage caused by a flood. If your home has flood damage, then flood insurance will cover the water removal, mold remediation, and it reimburses you for replacing the carpet, furniture, and other personal property.
What Causes Mold and Why Worry?
Mold develops through moisture and bacteria. There are two types of potentially toxic molds: Mycotoxins and Stachybotrys Chartarum. However, not all molds are toxic. It depends on a specific combination of temperature, pH, and humidity.
Health Risks. Some people can have an allergic reaction and can experience health effects such as watery eyes, rash, runny nose, wheezing, coughing. Mold can cause other more serious respiratory problems from poor indoor air quality.

Structural Damage. Mold can cause severe structural damage if left unchecked. With a consistent moisture source, many molds start producing spores within 24 to 48 hours and continue growing until its moisture source disappears or the mold gets removed. It breaks down drywall, studs, and other building materials, and it can cause real problems.
To avoid severe expenses down the road, do spot checks, and remove any mold you have growing in your home immediately.
Do I Need Mold Insurance?
The Environmental Protection Agency (EPA) says the best prevention is to keep moisture levels as low as possible. Also, bear in mind that some home materials such as concrete retain moisture and quickly grow mold. Because insurance companies will not insure a home with mold, it is essential to eliminate any mold issues to maintain or increase your home's value. You cannot sell your home if buyers cannot get insured.
Are You at Risk for Mold?
Everyone should keep their humidity under 50 percent as a primary preventive measure. A humidity range of around 35 percent is ideal. You can check the mold risk in your area on the link below:
Free Personalized Home Mold Risk Report
At your service,
Young Alfred