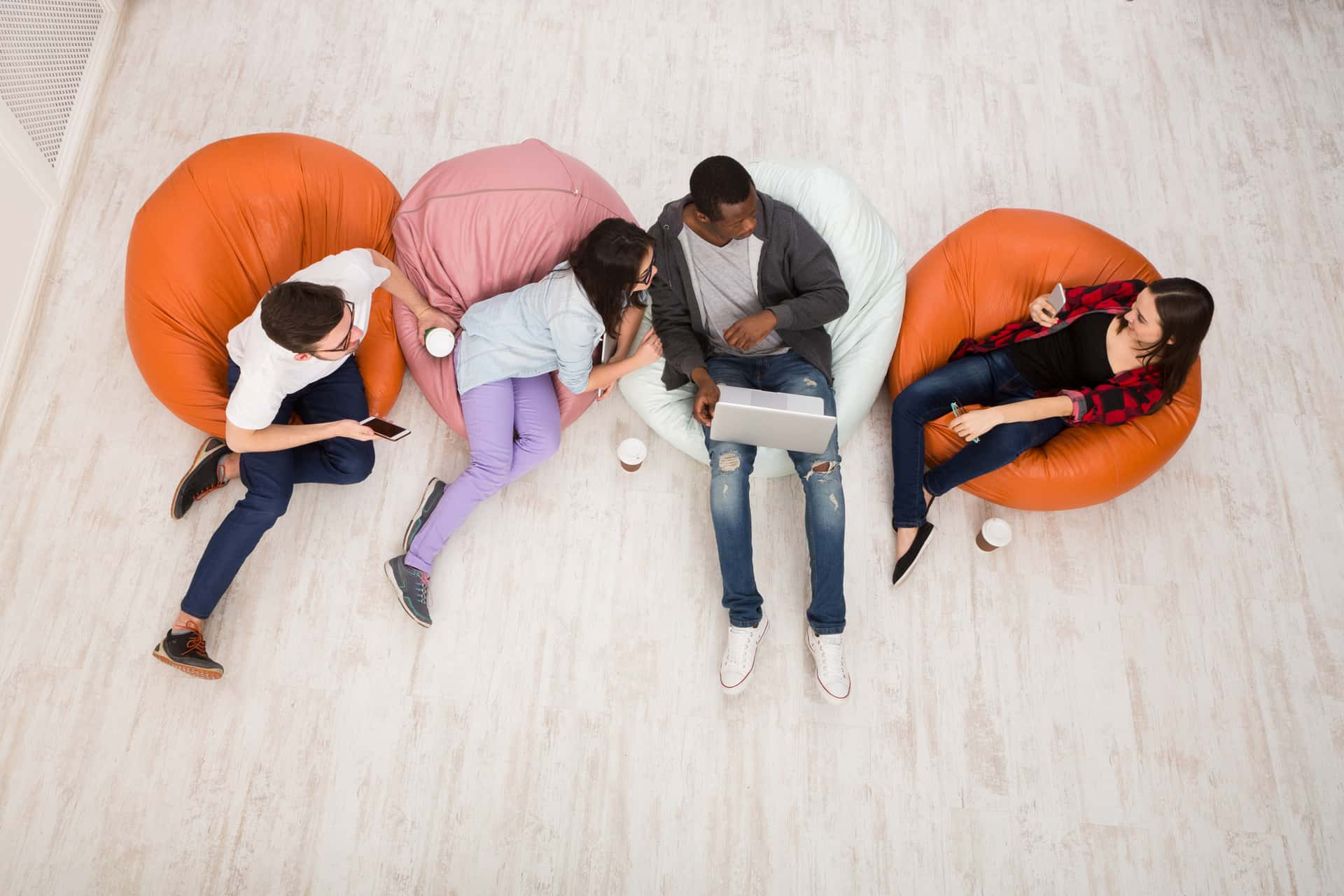 Homeowners Insurance for College Students
Starting college, or returning, is an exciting time and an excellent time to think about renters insurance for college students or what coverage you already have on your parent's home insurance policy. What happens if your new computer gets stolen, you get sued for a social media post, or your keg stand breaks a fraternity's speaker. Can you afford to replace these valuable pieces of property or defend a costly lawsuit?
Let us explore how your existing homeowners insurance covers college students.
Are College Students Covered Under Their Parent's Homeowners or Renters Insurance Policy
Yes, full-time college students under the age of 26 and living in campus housing remain on your homeowners or renters insurance policy.
However, there are caveats. You might want to consider adjusting your insurance terms. Or a new policy altogether may provide better insurance for college students in dorms, and you.
Standard homeowners insurance policies have coverage stipulations and provisions that will affect eligibility and how much you get when you file each claim.
Student Status Stipulations
To qualify as an "insured" person, most insurance companies require that you be
a full-time student
age limit is typically 26
must be living on-campus


Coverage While on Your Parent's Home Insurance
Homeowners or renters insurance policies generally provide three (3) types of coverage for college students on their parent's plan:
Personal belongings. Personal property coverage reimburses you for monies you spend to repair or replace your stolen or damaged belongings. It includes clothes, equipment, electronics, computers, etc. Reimbursements are allowed when a covered peril covers these items.

Personal Liability. In the case of accidental damage to others' property, liability coverage includes claims up to the policy coverage limit. It also provides legal coverage in case of a lawsuit, and medical payments if a student accidentally injures someone.

Loss of Use. It may also provide money for additional living expenses if you cannot live in your place after a disaster.
Coverage Limits
Off-premises coverage. An off-premises coverage clause is standard in homeowners and renters insurance policies. It limits coverage, sometimes to only 10 percent of the plan's overall personal property coverage limits. That means if your parents have a $50,000 personal property policy, it pays up to $5,000 per claim.

Deductibles. Many policies also have high deductibles. If you are eligible for $5,000 on a claim and have a $5,000 deductible, you will receive $0.

Personal property sub-limits. Also, be aware of personal property sub-limits that apply to specific categories like jewelry, computers, and musical instruments. If you claimed your $5,500 stolen computer with a $2,500 sub-limit, you would only receive $2,500. However, if you also had a $1,000 deductible, you would only get $1,500.

Actual cash value (ACV) policies. Standard policies use actual cash value (ACV) to decide how much you get with a claim. For example, a 2 ½ year-old laptop expected to last five (5) years gets stolen. It has a $2,500 sub-limit and $1,000 deductible. If it costs $5,000 to buy a replacement, your insurer pays you $0*.
*Today's cost to replace it minus depreciation = ACV. The ACV depreciation formula is replacement cost x (expected life - current life) / expected life (R x (E - C) / E).
How do you decide what to add to your insurance? If you are going to be living in the dorms, inventory the things you want to bring. Then, check your policy to determine if the coverage limit is enough. If not, you can lower your deductibles, increase the personal property limits, or add floaters for specific items requiring more coverage.
Everyone's policy is different, so check your declarations page for details. It is also wise to list each item you take to college on your policy. Personal property added to your policy is called scheduled property, and it protects you if your insurer questions your claim.
Are you unsure if college students need insurance? It is helpful to study the research and statistics, especially data you can find on your college. In 2019, one study showed 96% of all US campus crime was property crime.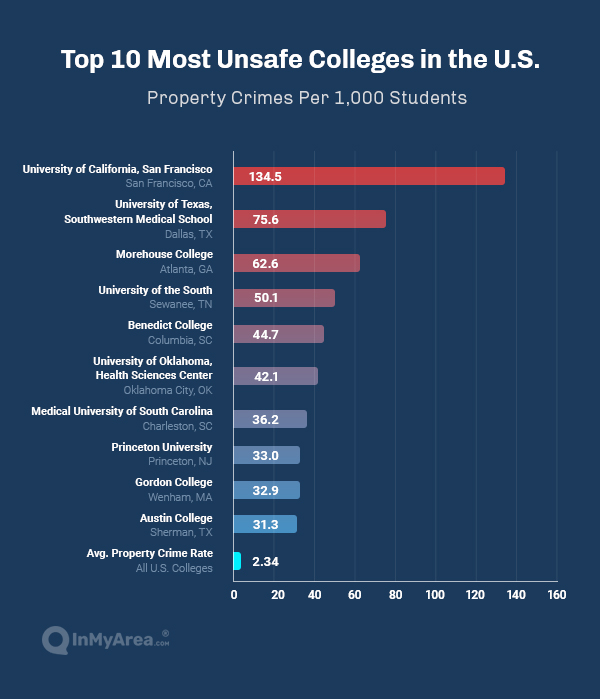 Source: InMyArea
You can also buy additional coverage through National Student Services.
Umbrella Liability Insurance
Umbrella Insurance is an add-on liability policy that increases your standard renters or homeowners liability coverage amounts. If your parents have it, you have greater liability coverage protection.
Increase Sub-Limit Property Coverage through Floaters
Most homeowners insurance policies come with sub-limit coverage amounts for specific high-value personal belongings. This table lists the most common sub-limit categories you will find in most policies.
| | |
| --- | --- |
| Common Categories | Typical Coverage Sub-Limit |
| Money, Bank Notes and Coins | $200 |
| Jewelry | $1,500 |
| Personal Computer | $1,500 |
| Other Electronics | $1,000 |
| Collections/Collectibles | $1,000 |
| Golf Equipment | $2,500 |
| Sports Equipment | $2,500 |
| Musical Instruments | $2,500 |
| Fine Arts | $2,500 |
| Credit Card and Forgery | $1,000 |
| Watercraft and Trailers | $1,000 |
| Silverware or Goldware | $2,500 |
| Furs | $1,500 |
| Firearms and Ammunition | $2,500 |
It is a good idea to check your parent's policy sub-limits before taking these personal belongings to college. They can buy a floater for each high-value item. Floaters help if the item costs more to replace it than its sub-limit policy amount. Also, consider adjusting your deductible, and make sure the floater uses replacement cost coverage (RCV) and not actual cost value (ACV).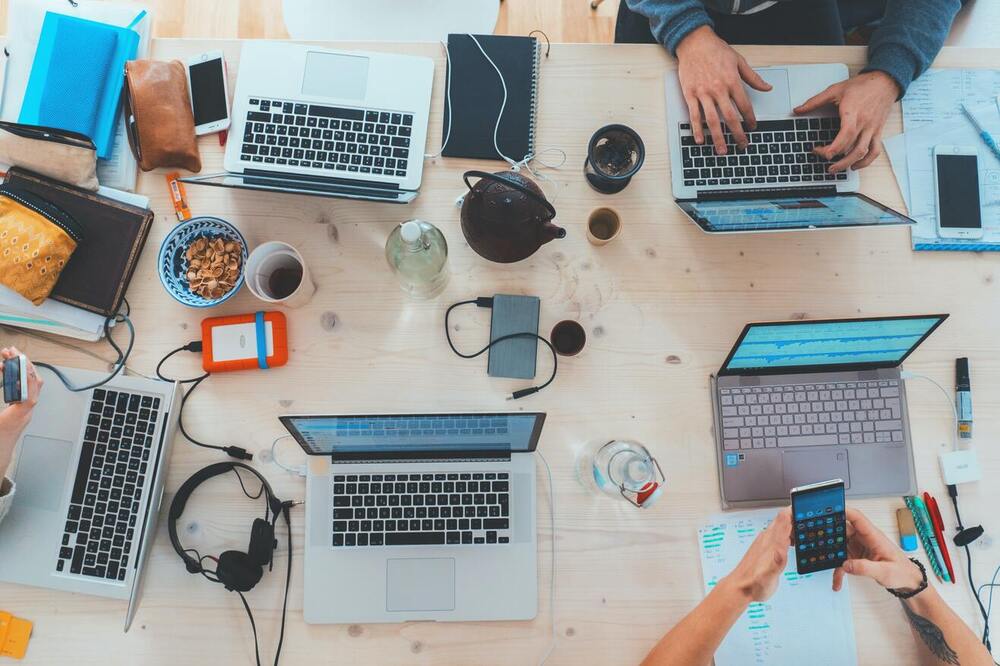 Laptop Insurance for College Students
Electronics are integral to college life. Therefore, personal property insurance with a laptop floater for college students is a smart safety precaution.
In most cases, home insurance covers electronics; however, it pays to consider floater insurance for laptops, phones, headphones, and other devices. You may also want a protection plan for your musical instruments, cameras, and drones. Floaters, or endorsements, are separate insurance plans added to your standard insurance with higher limit amounts than their sub-limits.
Students living on-campus or off-campus can cover laptops through dorm insurance or a parent's floater. Off-campus students can get a renters policy in their name to help if theft, damage, or loss occurs.

Infectious Disease Liability Insurance for College Students
You may be liable if you expose someone to an infectious disease. College students are social by nature, and universities bring classrooms together in crowded indoor rooms. Therefore, contagious diseases run rampant on campuses.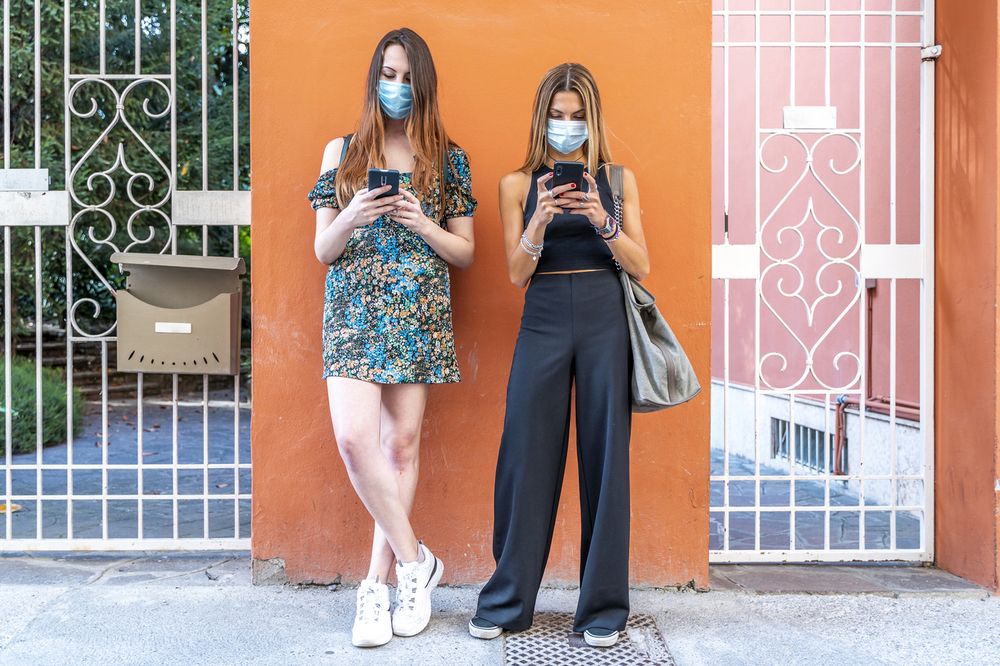 People exposed to COVID-19 have filed lawsuits, particularly in cases of disability, and heirs have sued in the case of death. Culpability does not stop at the Coronavirus. Many states allow those infected with a sexually transmitted disease (STD) to sue their partners. Some states may also consider the transmission of an STD a crime, such as sexual battery.
Your parent's insurance may provide coverage if you get sued for accidentally transmitting a disease. Some policies specifically exclude infectious diseases from the list of covered events (perils). Review your policy to determine if you are covered.
The university might ask you to sign a COVID-19 liability waiver that releases them from liability. If that happens, consult your attorney.
Social Media Lawsuit Insurance Coverage
Whether you are an influencer or not, personal injury insurance protects you if someone sues you over a social media post. Your or your parent's liability coverage on a homeowners policy or an umbrella policy typically covers children.


Dorm Insurance for College Students
Your parent's policy may not cover all your belongings. If not, a dorm insurance policy is an option for college students in dorms.
It typically has a low deductible, such as $25, and costs only about $10 a month. Dorm insurance is an excellent way to protect your property if you live on-campus. You should especially consider it if your parents' home or renters insurance is inadequate.
Securing Insurance For Your New College Student
We are happy to help you choose the best home insurance that protects your college-bound child. We work with over 40+ insurance carriers!
At your service,
Young Alfred