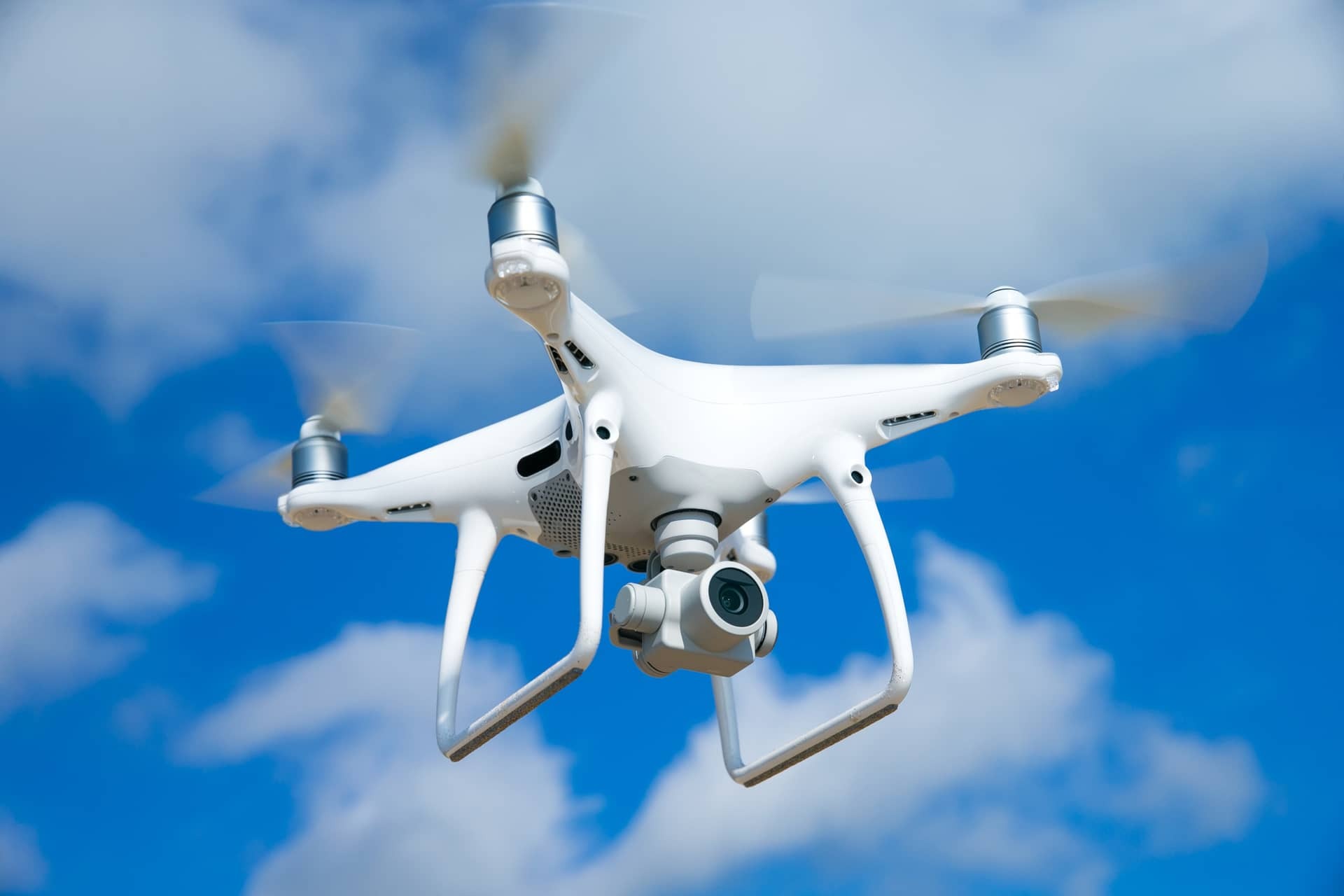 Drone Insurance

Look up in the air. It is not unusual to see a drone cutting through the sky, maybe with a human nearby or seemingly unmanned. Those who live in urban areas are becoming more and more accustomed to the gentle whirr of a drone passing by, in parks, the beach, and in neighborhoods. In this article:
As fun and exciting as flying a drone can be, this hobby can expose you to liability. What if your drone damages someone's property? What if you accidentally run your drone into a person and cause an injury?
Most existing renters or homeowners insurance policies cover your hobby drone under the personal property or personal liability section. If you are a drone enthusiast, you can buy specialty drone insurance. If drones are your business, you will need commercial drone insurance.
Drone insurance coverage, broadly put, is insurance that protects you from financial loss due to unforeseen damages that have to do with your drone (unmanned aircraft). It can include personal liability coverage or medical coverage if someone sustains a bodily injury from your drone or there is property damage from your drone crash. There is property damage coverage if your drone is damaged or has a total loss from a covered peril. An example would be your garage catches fire, and you lose your drone in the fire.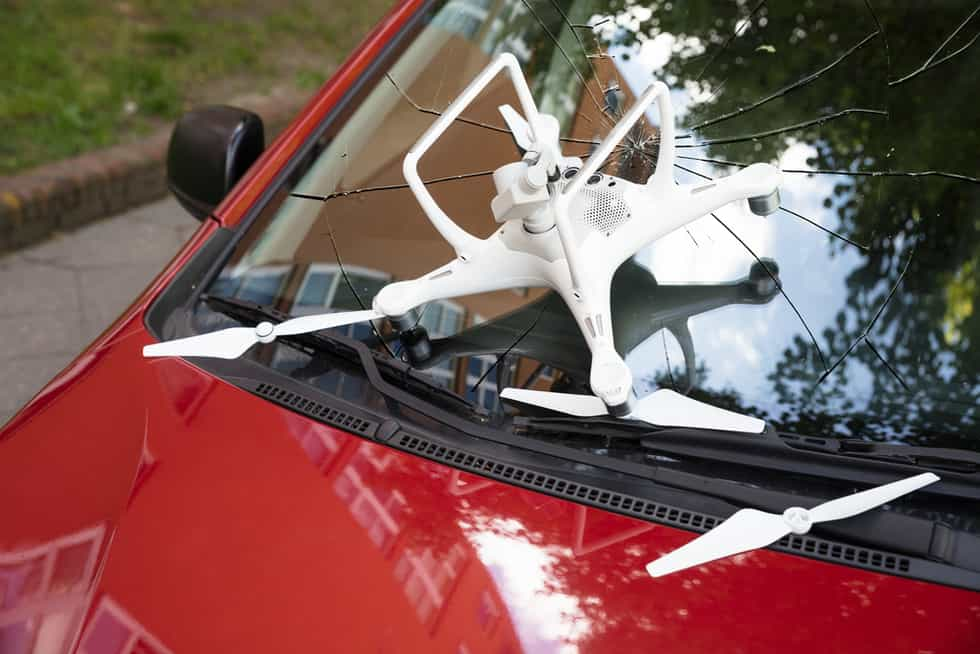 There are three (3) ways to get drone insurance:
Renters or Homeowners Insurance for a Recreational Drone
Specialty Drone Coverage for Recreational Use and More Coverage vs. Home Insurance
Commercial Drone Coverage
1. Renters or Homeowners Insurance Covers Drones
Most renters or homeowners insurance policies consider your recreational drone as personal property; therefore, they will cover your drone under their model or hobby aircraft clause. Be sure to check if your policy includes that and list your drone on your plan as a model aircraft or RC. If your drone's cost exceeds your policy limits, you will need to extend your coverage through an add-on.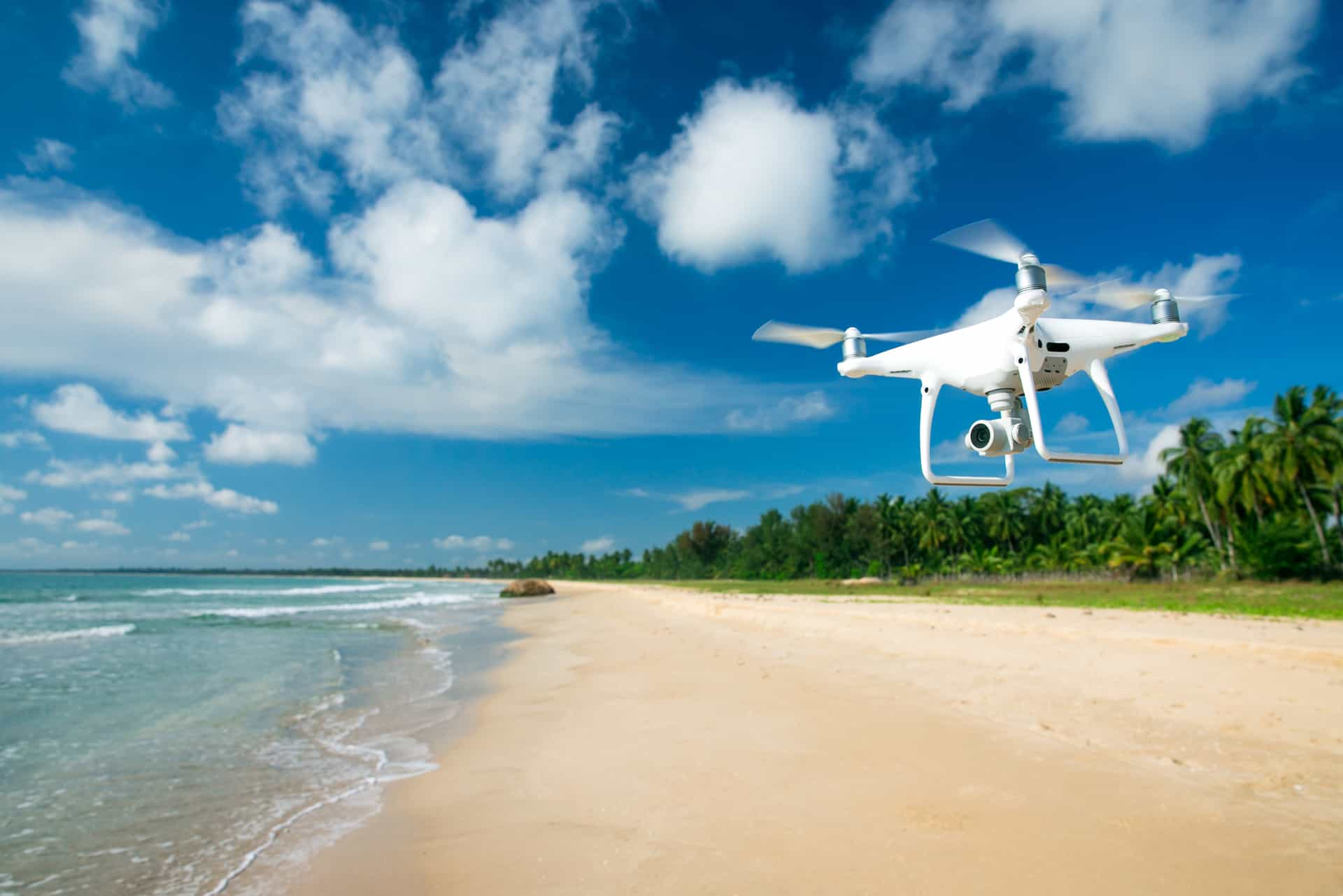 Standard homeowners insurance covers:
Medical
Repair and total loss of your drone caused by all covered perils
Damage to your drone itself is not covered if you crash it
Always check with your insurance company to verify coverage under your specific policy.
Drone Liability Insurance via Homeowners for Recreational Drones
The liability portion of your renters or home insurance covers you when you cause harm to someone else. For example, it covers privacy protection violations, e.g., if your son accidentally flies over a neighbor with your video-equipped drone and films her, she could sue you for an invasion of privacy. That lawsuit is covered.
Homeowners Medical Coverage for Accidental Drone Crashes
Bodily injury caused by your drone is covered. If you are flying with a friend and lose control of your drone and it accidentally hits your friend who needs stitches, that is covered.
Home Insurance Property Coverage for Drones
Your renters or homeowners insurance includes property coverage for your personal items. That includes your drone in the case of theft, vandalism, and all other covered perils in your policy. If you crash into your neighbor's car, your insurer will pay for the car's damages.
What Drone Incidents are NOT Covered by Homeowners Insurance?
Standard homeowners insurance does not cover intentional loss, including damage, arson by you or your family, and privacy invasion. Yes, that means if your son purposely videoed your neighbor sunbathing and sues you, your insurance will not cover that lawsuit. It also does not cover losses from normal wear and tear.
2. Specialty Drone Insurance Provides More Coverage Than Homeowners
Homeowners insurance does not cover the cost of repairing or replacing your drone if it is damaged, so specialty drone insurance coverage is typically preferred by serious drone enthusiasts who own expensive drones. Specialty drone insurance covers everything homeowners insurance does plus damages to drones from a crash.
3. Commercial Drone Insurance
As the name implies, commercial drone insurance is for companies that use drones as part of their business operations.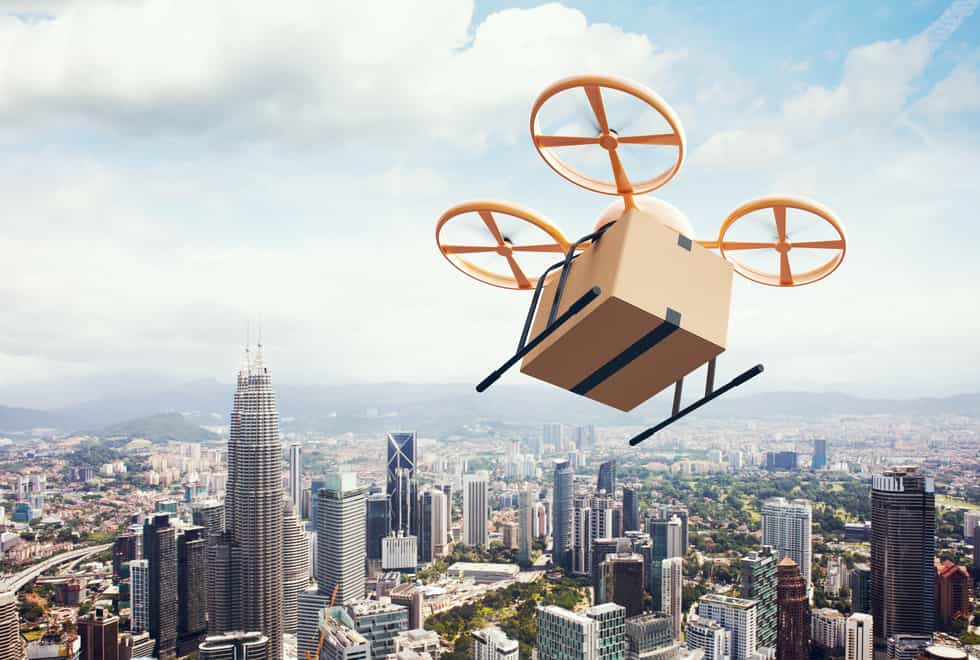 It could be for television broadcasts, surveying terrain that is challenging to navigate, or for real estate brokers creating beautiful and unique sales videos. Although the legal, commercial applications for drones are still limited, more industries are being allowed to use this technology every year.
The Best Home Insurance Companies Offering Drone Coverage
What drone insurance you decide to purchase, like other insurance types, is a personal decision and depends on how you use your drone.
If you only use it in your backyard and your drone is worth several hundred dollars, you may only need to check your homeowners or renters policy to make sure it is covered.
If you use your drone in public areas, such as the park or the beach, you'll want to have high liability coverage to protect you from financial loss in the event of a drone mishap involving other people or property.
Homeowners Insurance Companies Covering Drones for Personal Use
Most homeowners insurance policies cover your drone as personal property. And several insurance companies have developed specialty insurance products that cover damage to your drone and high liability coverage in sophisticated use in public places. See the top-rated home insurance companies to find who might offer drone insurance in your neighborhood.
Commercial Drone Insurance Companies
If you need insurance for your authorized drone business, Lloyd's of London offers unmanned aerial vehicle (UAV) coverage via their broker network. This coverage is available to commercial drone pilots throughout the United States. Drone owners and pilots can choose from a variety of coverages, including hull insurance, liability coverage, theft, cyber liability, and privacy and trespass insurance.
Do I Need Insurance to Fly a Drone?
Regulations regarding drone usage continue to evolve as drones become more and more common.
The FAA does not currently require drone aviation insurance. Some states, such as Minnesota, do have laws regarding drone insurance. Regardless, some coverage is a good idea, even if you are not legally required to have insurance for your drone.
If you fly your drone outside of your property, you could face steep financial repercussions if your drone causes personal injury or property damage. A sizeable civil court judgment against you could even cause you to lose your house and other investments. If you fly for commercial purposes, it is not required but prudent to have insurance.
What is Liability & Hull Insurance Coverage
Hull insurance covers the actual drone's repair or replacement if it is damaged, stolen, or vandalized in a total loss or if it experiences physical damage. Homeowners insurance does not cover hull damage, but specialty and commercial insurances offer hull insurance. You will want to discuss both liability and hull coverage for your drone with your insurance company.
How Much Does Drone Insurance Cost?
What you pay for drone insurance depends on:
the value of your drone
your aircraft liability limits
if you include accidental damage
if you have a Part 107 License
whether you use the drone for commercial or hobby purposes
where you use the drone, and how often
You can get drone coverage discounts if you have multiple policies with the same insurance company and have an FAA certification for drone pilots.
Drone Regulations, Certificates, and Licenses
Adhering to proper regulations, certifications, and license requirements can lower the cost of your drone insurance.
The FAA controls regulations set for flying drones and considers them serious business. While you may think your drone is a toy, the FAA classified it as an aircraft, not a manned aircraft, but a remotely controlled aircraft. The FAA does not require you to have insurance for your recreational drone, but they do require licenses and other certifications.
Drone Regulations for Hobbyists, Enthusiasts, and Personal Use
Drone recreational use is defined as flying for enjoyment, not for work, compensation, or hire.
The US government has signed hobby drone flying regulations into law. The law and the FAA require these and more:
Recreational use drones weighing over 55 lbs must be registered, you must carry your license while flying, and you must comply with all FAA Part 107 requirements

Your ground speed may not surpass 100 miles/hour (87 knots)

You cannot fly into Class B, C, or D airspace or within the surface lateral boundaries of Class E appointed to an airport without FAA approval

Your drone cannot fly higher than 400 ft.

Your minimum flight visibility, from your control station, must be at least 3 miles

Your drone must be at least 500 feet below and 2,000 horizontal feet from a cloud
Drones Regulations for Educators
The FAA also requires that educators adhere to FAA Part 107 guidelines, but there are also special drone regulatory exclusions for educators.
Commercial Regulations
If you are flying your drone for work or business, you must:
Adhere to FAA Part 107 guidelines. It expects a Part 107 Waiver application approval, a remote pilot certificate (FAA Airman Certificate and Rating), and you must register your drone with the FAA (Fly sUAS under Part 107)

Get an exemption from the Special Authority for Certain Unmanned Systems (USC 44807)

Get an airworthiness certificate for your drone
Public Safety and Government
Public Safety Agencies, such as Law Enforcement, detect, deter, and investigate unsafe or unauthorized drone use and have different regulations to obey.
How to Get Affordable UAV Drone Insurance
Do not let liability for your unmanned aerial vehicles catch you up in the air. If you are just flying a recreational drone, make sure your home or renters insurance is active and in place. If you are operating a commercial drone, you need to contact a commercial insurance broker for coverage.
At your service,
Young Alfred