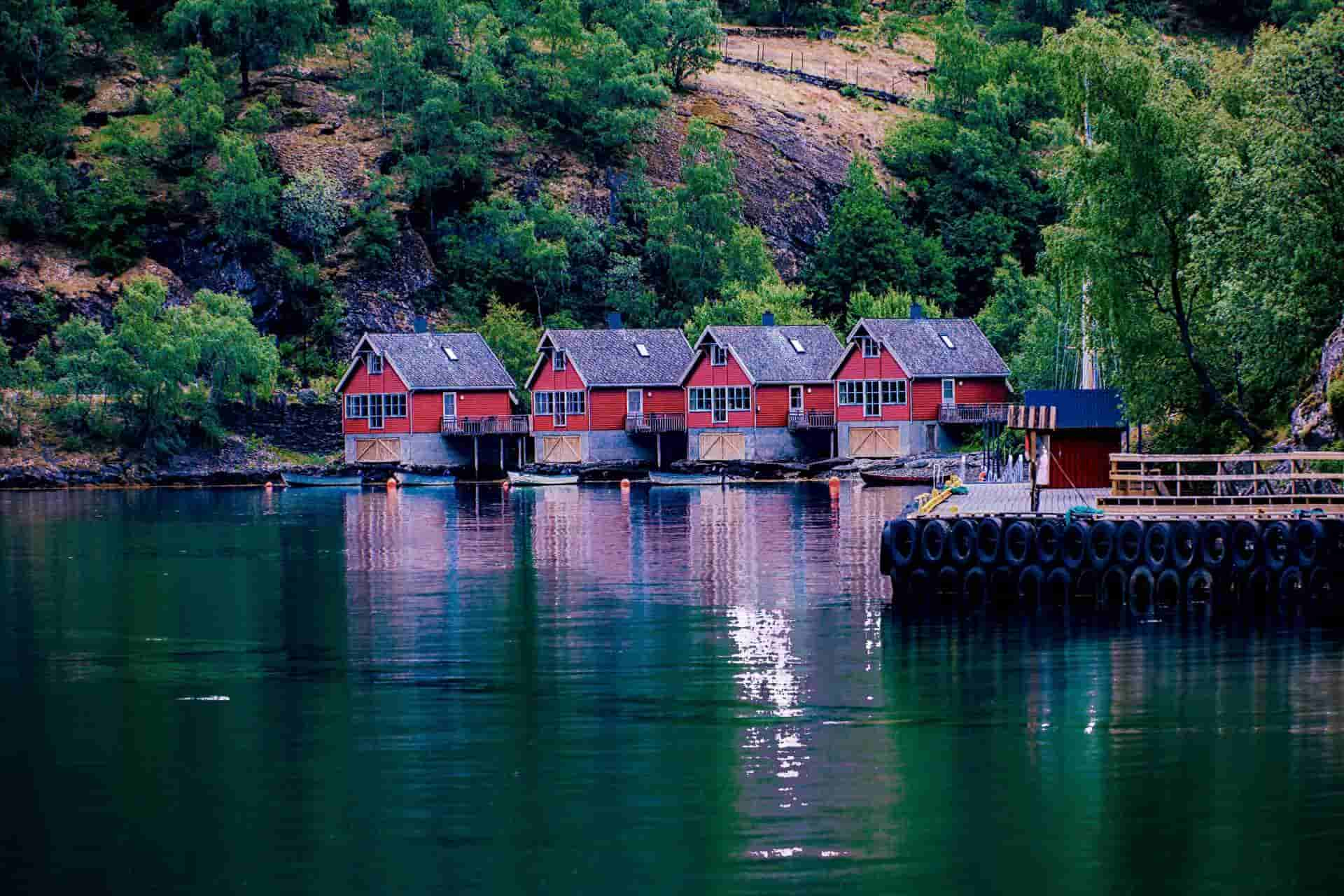 Dwelling Fire Insurance
The name "dwelling fire insurance" might suggest that the policy only covers fire, but that is not true. Fire is only a portion of this policy's coverage.

Typically, homeowners who need narrower and less expensive coverage than typical home insurance will purchase dwelling fire policies. Examples include:
Landlords of rental properties including long-term, short-term, and seasonal rentals

A second home, seasonal home, or vacation homes not occupied full-time

Older homes and historical homes

Owners of homes under construction or renovation

Homeowners whose homes and personal property have little value, e.g., mobile homes, tiny homes, or other manufactured homes

Any homeowner wanting the cheapest homeowners insurance policy
Because these homes are usually not primary residences and are often rental properties, the homeowners typically do not need personal property. Dwelling fire insurance policies exclude personal property.

What is a Dwelling Fire Policy?
A dwelling fire policy is like standard homeowners insurance, but it covers less and is, therefore, less expensive. It only covers named perils, which at a minimum, includes:
Typically, dwelling policy insurance excludes personal property damage and sometimes even excludes liability:
What Does Dwelling Fire Insurance Cover?
Dwelling fire insurance comes in three packages, each tailored to the homeowner's needs. These packages from which you can choose are:
DP1

. The least expensive and covers the fewest perils

DP2. Covers more than DP1 for a slightly higher price

DP3. Most comprehensive DP policy, yet cheaper than a standard homeowner policy with less coverage
You may also add endorsements to increase coverages of the package you purchase. Find a list of the named perils on your policy's declarations page.
DP1 (Basic Form)


DP1 is the most basic form of dwelling fire insurance. It is often used as vacant home insurance. It is also used for owner-occupied homes by those needing cheap home insurance. It typically covers the cost of replacing or repairing damages to the structure that were caused by three named perils, including:

• Fire


•

Lightning


•

Explosions inside the home, such as from an appliance

You can add endorsements, including one or both of the following optional coverages:

• V&MM, or vandalism and malicious mischief
• Extended coverage for:


→

Smoke


→

Volcanic eruptions


→

Riots or civil commotion


→

Aircraft and vehicles


→

Hail and windstorms


→

Other explosions

This DP1 basic dwelling fire insurance covers damage due to a covered loss at actual cash value (ACV). However, your insurance company may let you add a replacement cost value (RCV) endorsement for a higher monthly premium price.


DP2 (Broad Form)


The second type of dwelling fire policy, DP2, provides broad coverage. It includes the following named perils:

• Everything the DP1 policy includes, plus


→

Electrical damage


→

Vandalism


→

Damage due to burglary


→

Frozen pipes


→

Falling objects


→

Any broken glass if not vacant for the previous 60 days


→

Damage from the weight of snow or ice


→

Collapse from decay, vermin, or insect damage


→

Bulging, cracking, tearing apart, or burning


→

Water overflow if accidental & if not vacant for the previous 60 days

DP2 policies allow for the full cost (RCV) of replacing damaged or destroyed property if a covered peril caused the damage. Policy limits apply.

Many insurance companies also provide additional coverage for the loss of rental income for landlords. This coverage applies if one or more covered perils cause a total loss of use of your rental properties and your renters stopped paying rent because they had to move out.

Some insurers make loss-of-rental-income an optional coverage for a DP1 policy as well. Ask your insurance agent for details.


DP3 (Special Form)


This third level of coverage, DP3, is the closest to standard home insurance coverage. It is an open perils policy (or all-perils policy) covering all damages to the house and other structures on the property. That means it covers all perils except for those explicitly excluded.

Personal property is covered in a DP-3 policy, but only when it is damaged by named perils, which you will find on your declarations page. You can add scheduled personal property endorsements.

A DP3 policy is also known as rental dwelling policy Special Form 3 and specialty fire insurance. Landlords often buy DP3 insurance as landlord insurance for their single-family homes and multi-family properties.

This comprehensive dwelling fire policy covers:

• Everything in DP1 and DP2, including:


→

The structure of your home


→

Other structures on your property, including a detached garage or shed
• Plus:


→

Loss of rent coverage


→

Personal liability coverage


→

Medical payments


→

Some personal property coverage for items like major appliances


→

Theft

DP3 dwelling fire insurance coverage includes replacement cost value (RCV) unless otherwise specified in the policy. When you file a claim, RCV automatically gets used for property valuation.
What is Not Covered by Dwelling Fire Insurance?
Some standard exclusions of dwelling fire policies in DP-1, DP-2, and DP-3 policies include the following:
Personal belongings
Water damage caused by specific named events
War
Intentional damage
Earth movement (earthquakes, mudslides, landslides, and sinkholes)
Theft
Mold, rot, rust, and different kinds of gradual damage
Neglect
Government action
Premises liability
Medical payments coverage
Property owners typically can purchase separate endorsements or floaters that include coverage for some or all the excluded perils.

Dwelling Fire Policy Quote
Let us help you find the dwelling fire coverage you need. Get your no-obligation quote.
Get a Dwelling Fire Policy Quote

At your service,
Young Alfred