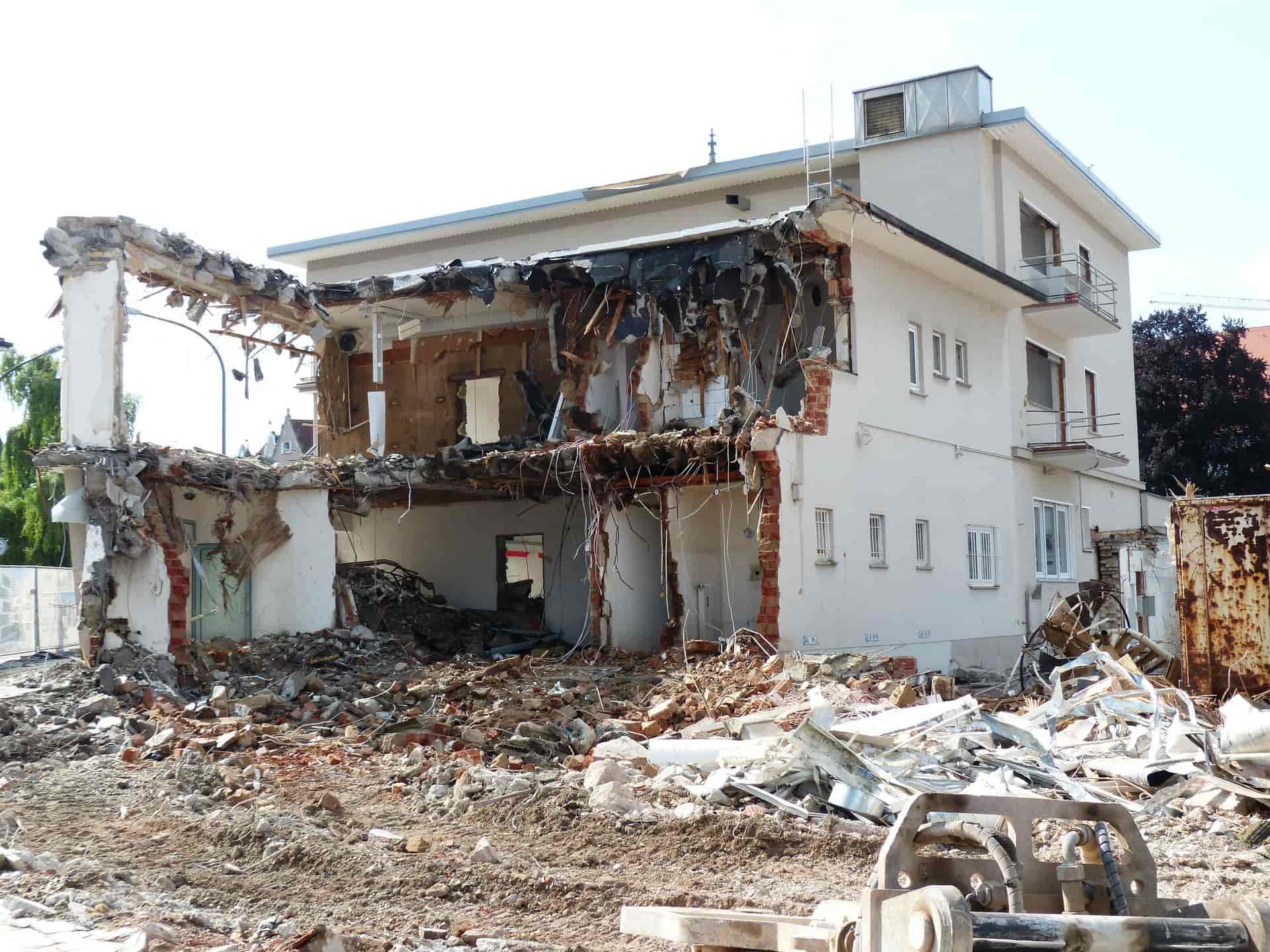 Earthquake Insurance Quote
Do you have concerns about earthquake damage to your home and personal property? If you do, does your insurance cover you?
Read the fine print, and you will see that your homeowners or renters insurance does not cover earthquakes.
Online Earthquake Insurance Quote
The best place to start an earthquake insurance quote is with us, Young Alfred. We are one of the top licensed insurance agencies operating in all 50 states. We offer earthquake insurance from the top 40+ insurance companies, including the CEA in California.
Our online quote system sifts through and compares all our carrier's products to find the best price and coverage for you. You can also get home insurance, auto insurance, pet insurance, umbrella insurance, flood insurance, and wildfire insurance from us.
Get an Online Earthquake Insurance Quote
If you already have home insurance, you may want to add earthquake insurance to your current home insurance policy. They likely offer residential earthquake insurance, although not all insurers do. If they can insure you, check to see if it is add-on insurance or a stand-alone earthquake policy.
The law requires home insurers to make earthquake coverage available to California residents. If you live in California, you can buy through the California Earthquake Authority (CEA).
How Much Is Earthquake Insurance?
The average cost nationwide is $800, but it depends on your area, how many stories in your home, and your choice of deductible. The bigger the deductible, the less premium you must pay each month.

Homeowners in California can expect to pay between $450 to $3,500 per year. These amounts have a significant variation, as it depends on how close you live to the fault lines. The nearer you are to the fault line, the higher your premium.

The same applies in other states where earthquake activity is prevalent. Places like Oregon have had over 6,000 earthquakes since records began. Despite most of these earthquakes being too small to feel, it still puts Oregon at high risk for earthquakes.

Does Homeowners Insurance Cover Earthquakes?
No. You may assume that you have earthquake coverage with your current home insurance. Yet, this is not the case, as homeowner insurance does not cover earthquakes or any earth movement. If you want to be sure you can recover your losses after an earthquake, you must buy extra earthquake insurance.

If you live outside California, your insurer may not offer earthquake insurance. Prepare yourself for the possibility of looking for another insurer.

What Does Earthquake Insurance Cover?
Earthquake insurance provides coverage for damage done by earthquakes. Sounds simple enough, but it also includes features that help protect your bank account.
Damage to Dwellings. Earthquake dwelling coverage applies to structural damage. It covers the cost of replacements or repairs to the structure of your home and anything attached to it. An example of an attached structure would be a garage.

Covers Additional Living Expenses. What happens if you must rebuild your home? This coverage pays for someplace for you and your family to live if you cannot live in your home while it undergoes repairs following an earthquake.

Personal Property Coverage. Damage to personal belongings like computers, televisions, and furniture. Anything that gets damaged inside your home during the earthquake is covered.
Earthquake insurance coverage only applies to the damage done by earthquakes. It does not cover events that happen because of an earthquake. These events include fires or floods, for which you would have to buy extra insurance. You can get wildfire insurance through a FAIR plan and flood insurance from private carriers or the NFIP.
Earthquake Insurance Deductible
Something to consider when choosing earthquake insurance is the cost of the deductible. A deductible is how much you, as the homeowner, must pay each time you claim on your insurance.
Earthquake Insurance Deductible. Earthquake deductibles are around 10%–20% of the dwelling coverage. E.g., if you insure your house for $250,000, the deductible would be $25,000.


Separate Deductibles.

You may have to pay separate earthquake deductibles for home, contents, and detached structures. Check your policy for details.
If you are unsure about your deductibles, talk to your insurance provider.
Is Earthquake Insurance Worth It?
Yes, if you live close to a fault line or high-risk area. States where earthquakes are more common are California, Alaska, Oregon, and Washington.
When deciding on earthquake insurance, it all depends on the state where your home is. Though every state in the USA could have an earthquake, it is more likely to happen in some states than in others.
Insurers will not offer earthquake insurance in states with no recorded earthquake activity. If you are in an area with tremors or a history of earthquakes, that is a different story. In this case, it makes sense to invest in earthquake insurance.
Earthquake Insurance Companies
Here are some insurance companies that offer earthquake coverage to residential properties.
Insurance Company
Financial Rating
Known For
Palomar

(earthquake)

AM Best A-
Earthquake
Lloyds
AM Best A
Specialty
Get an Earthquake Insurance Quote
When considering all the pros and cons of earthquake insurance, if it is something you want to consider, contact us, or click below for a free quote.
Hope that helps!
Free Online Earthquake Insurance Quotes
At your service,
Young Alfred