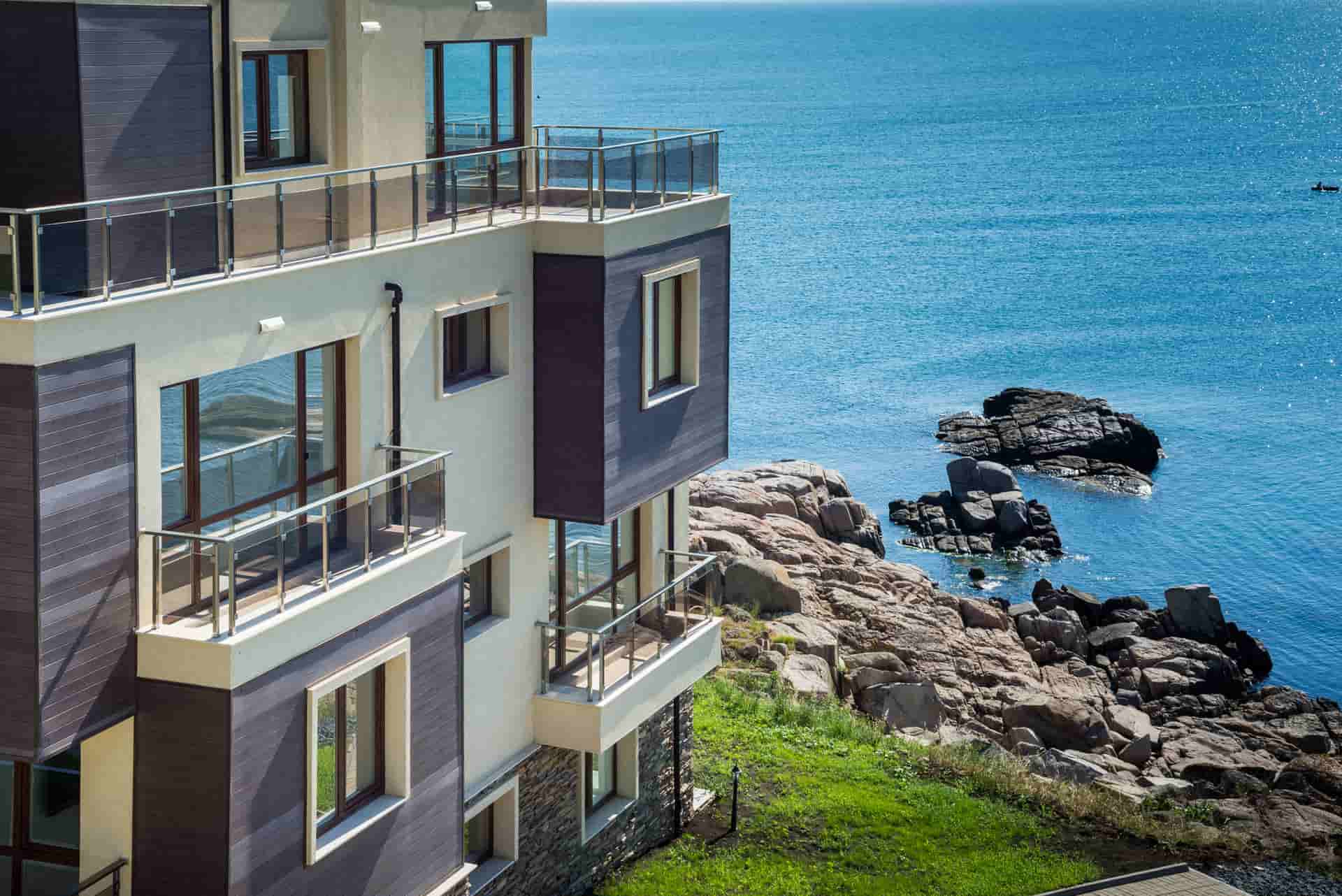 Earthquake Retrofit
Of the ten costliest earthquakes to hit the United States, six occurred in California, with the 1994 Northridge quake costing over $15 billion in insurance claims. Because the state is so earthquake-prone, many residents must weigh the costs and benefits of living there.
One of the highest costs is earthquake insurance, between $1,200 and $2,500 annually, depending on the home's age, type, and size. Fortunately, homeowners and landlords can minimize their insurance expenses through earthquake retrofitting. Let us find out how.
What Does it Mean to Retrofit?
The definition of retrofitting a building means adding modifications or upgrades to an existing structure.
The term is often used interchangeably with renovation and refurbishment, but it actually has a different definition. Renovating means bringing something back to a good state of repair, while refurbishment involves cleaning and re-equipping pieces that may have gotten damaged or decayed over time.
Difference Between Strengthening and Retrofitting
Unlike renovation and refurbishment, strengthening is interchangeable with retrofitting because it does not have a specific definition. So, strengthening and retrofitting are the same thing, although retrofitting is a more technical term.
Earthquake Retrofitting Programs and Grants
Because retrofitting a home costs a lot of money, the California Earthquake Authority (CEA) offers two residential grants to help pay for retrofitting costs.
The first is the CEA Brace + Bolt Program.

The second is the Earthquake Brace and Bolt Program (EBB).
You can apply for these grants through the CEA directly or work with the California Residential Mitigation Program (CRMP), a division of the Office of Emergency Services (Cal OES).
1. California Earthquake Authority Residential Retrofit Program: Brace and Bolt
This grant offers up to $3,000 for current CEA policyholders to upgrade their current homes. To qualify for the CEA BB program, homeowners must meet these requirements:
Have an existing earthquake insurance policy with the CEA.

Received an invitation letter from the CEA BB Program.

A house built before 1980 without previous upgrades or retrofits and uses a raised or "other" foundation, such as a whole or partial basement or multiple foundation types. A concrete slab foundation does not qualify for this grant because it is already earthquake-resistant.
CEA Earthquake Insurance Dwelling Retrofit Verification Form
To get accepted for the CEA BB program, you will have to fill out this CEA BB form and get your property inspected by a licensed contractor or civil engineer. Without this form, you cannot receive the grant, nor any insurance premium discounts.
2. Earthquake Brace and Bolt Retrofit Program
The Earthquake Brace and Bolt Retrofit grant program also offers up to $3,000 for earthquake retrofitting, but any homeowner can qualify, not just those with a CEA insurance policy.
The CEA and the Governor's Office of Emergency Services created this 2011 California Residential Mitigation Program (CRMP). They named and branded the program the Earthquake Brace and Bolt Retrofit (EBB) Program.
The CEA ranks homes based on risk levels, as determined by the USGS Earthquake Hazard Map or if the house is pre-1940. Homes with a higher risk qualify sooner, so there can be a waiting period for newer homes or low-risk areas.
The EBB earthquake retrofit program is only open for 30 days, so you must sign up for notifications to know when to apply. After the 30-day window, you must wait until the following year.
California Earthquake Retrofit Requirements and Laws
Most California cities and counties recommend earthquake retrofitting, particularly for wood frame soft-story buildings. A soft-story building has a bottom level that is weaker than the upper ones. An example would be a storefront that uses mostly large windows or a home that sits atop a garage door or open-air carport. Some hillside homes use these features, making them more vulnerable.
Los Angeles recently passed ordinance 183893 in 2015, which includes mandatory retrofit programs for structures with a pre-1980 building code or those that qualify as a wood frame soft-story or non-ductile concrete building. Non-ductile means that the design is too rigid, meaning that it will likely crumble during an earthquake.
These retrofit programs only apply to commercial buildings and properties with three or more residential units. So, individual homeowners do not have to follow this ordinance. However, if the home is pre-1980, it is still a good idea to invest in earthquake retrofitting since it can lead to premium discounts and lower rebuild costs after a disaster.
Landlords with three or more residential units in a building must comply with the CEA earthquake retrofit laws.
How to Retrofit a House for Earthquakes
The primary issue with most California homes is that they use a crawl space foundation with cripple walls. Because the structure is not attached to the foundation directly, it can shift and move during an earthquake, leading to significant damage. A cripple wall is simply a short wall between the foundation and the first floor. The term comes from the fact that they can cripple the structure during a quake, causing it to collapse.
If you own a home with this kind of foundation, follow these steps for earthquake retrofitting:
Step One: Get a Foundation Inspection
Have a licensed contractor or civil structural engineer come to your house and determine its risk level. This step not only helps you qualify for grants but it can give you an idea of the potential costs to seismically strengthen your home.
Step Two: Apply for a Brace and Bolt Grant
If your home meets the requirements we listed above (and you filled out the Dwelling Retrofit Verification Form), you can apply for a retrofit grant. Although you can only receive up to $3,000, the money can still reduce your out-of-pocket costs.
Step Three: Hire Professionals to Retrofit Your Home
The type of seismic retrofitting needed will depend on your foundation type. As we mentioned, a slab-on-grade foundation rarely needs bracing or bolting because the house is already attached to a concrete foundation. The most common foundations that need retrofitting include:
Cripple Walls. These walls use wooden boards and posts to support the weight of the house. Contractors will reinforce the walls with interior panels and brackets to help prevent them from collapsing.


Concrete Stem Wall.

Instead of using wood, this foundation uses a thin barrier of concrete. However, most homes are not braced to the concrete, so they can shift during a quake. Retrofitting means attaching metal anchor bolts and braces to prevent sliding off its foundation.

Post and Pier Foundations. This foundation is like a cripple wall version, but it uses angled posts to support the weight. Contractors will add a concrete footing to reinforce the base of the posts and interior plywood siding to help prevent collapse.

Unreinforced Masonry. Some homes have concrete or stone walls without reinforced steel bars inside. Retrofitters will add extra concrete around the base, interior paneling, and sometimes add support beams with bolts to spread the weight more evenly and help prevent crumbling.
DIY Earthquake Retrofit
If you do not feel like paying contractors to retrofit your home, you can do it yourself. Fortunately, the California Earthquake Authority allows homeowners to do these projects using grant money through Chapter A3. That said, you must apply for a retrofit permit and receive approval before starting work.
If your house has a cripple wall that is less than four feet high, you do not need a retrofit plan drafted by a licensed design professional. However, if the wall is between four and seven feet, you must get a licensed retrofitting program.
Before starting, you will still have to hire a contractor or engineer to inspect the home to know what to do. The engineer can make recommendations on the retrofitting needed (i.e., earthquake bracing and bolting) and help you submit a plan to the CEA for approval.
You can learn more about DIY earthquake retrofitting by reading this earthquake retrofit instruction manual, or you can participate in the FEMA Seismic Rehabilitation Training Program. The program is free, and it can offer valuable insight to ensure that you do not have to hire a licensed contractor to fix your mistakes.
Does Earthquake Retrofitting Work?
In a word, yes. If your home is not bolted to the foundation or the crawlspace does not use reinforcements, the structure could slide and potentially collapse. Not only can sliding lead to expensive repairs, but it could also rupture plumbing, electrical, and gas lines, leading to other severe problems and repairs.
Earthquake Retrofit Cost
The average cost for earthquake retrofitting can be between $3,300 to $7,100, depending on the foundation type, age of the home, and structure size. So, with a CEA grant, you could wind up paying just a few hundred bucks to reinforce your home. If you do it yourself, the cost could be even lower.
How Much Does It Cost to Bolt a Foundation?
Since bolting is the primary retrofitting method, it costs the most. In LA, bolt-only earthquake retrofitting can run between $3,000 and $3,500.
Is Earthquake Retrofitting Worth It?
California has a 99% chance of experiencing a 6.7 magnitude or more significant earthquake in the next 30 years. Although retrofitting is somewhat expensive, it is far cheaper than the cost to rebuild your home. Overall, you can pay a few thousand bucks now or tens of thousands of dollars for earthquake damage later. Even with earthquake insurance, you could have a high deductible, which is more expensive than retrofitting.
Get Your Home Insurance Quote
In addition to earthquake coverage, you must protect your home from other natural disasters. Get peace of mind by clicking the quote button below!
Hope that helps!
Online Home & Earthquake Insurance Quotes
At your service,
Young Alfred