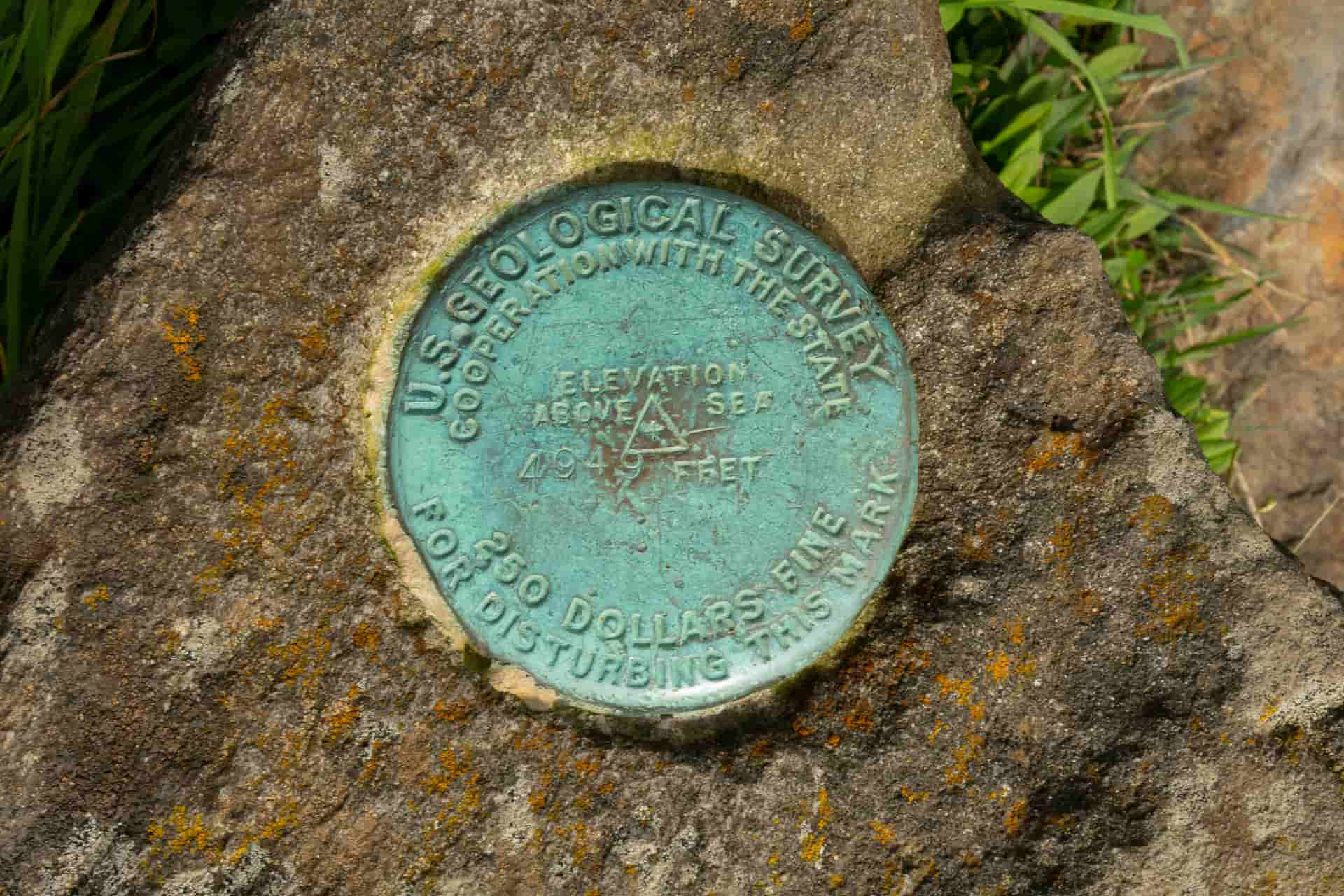 How Much Does an Elevation Certificate Cost?

The average U.S. elevation certificate cost is $600. Depending on where you live, your price may range between $169 to $2,000 or more. It is a requirement for NFIP Flood Insurance, and the policyholder must pay the fee, unfortunately. To have one done, you must hire a local elevation surveyor. S/he will visit your home to complete the survey and provide your certificate.
Flood Elevation Certificates
Today, 14.5 million U.S. properties are at immediate risk of flooding. This number will increase as climate changes take hold; by 2050,16 million properties will face substantial flooding risk.

The U.S. government's Federal Emergency Management Agency (FEMA) encourages homeowners to carry flood insurance as part of its flood preparedness agenda.
One way insurers determine your flood risk is with an elevation certificate. An elevation certificate (EC) documents property elevation using the base flood elevation (BFE;) the level floodwaters can enter your property. You may need a FEMA elevation certificate to secure flood insurance. But even if it is not required, it can help you save money on flood insurance.
Do You Need an Elevation Certificate?
You must secure an elevation certificate if you meet any of these conditions:
Financing. You financed your home through a federally-regulated or insured lender.

Special Flood Hazard Area. Your home is within a Special Flood Hazard Area (SFHA), as determined by FEMA and presented on the flood insurance rate map. These areas are at exceptionally high risk for flood damage. You can check your flood zone area with this FEMA mapping tool.

Insurance carrier. If you purchase a policy through the National Flood Insurance Program (NFIP), you need a flood elevation certificate.

The federal government backs resellers of the NFIP so they can sell flood insurance. If you purchase one of these policies, it is still an NFIP policy, even when managed through private insurance companies. You will need an elevation certificate with them too.

Even if you buy private flood insurance, the insurance company may require an elevation certificate to assess risk.

If your house does not meet these conditions, you may not need an elevation certificate. However, it can reduce your premium costs, especially if you live close to a higher-risk flood zone.
Elevation Certificate Cost
As we mentioned, the average elevation survey cost is $600. Depending on where you live, your price may range between $169 to $2,000 or more.

Elevation certificate costs vary because every property is unique, and surveyors do not want to guarantee one price. Factors affecting the cost include:
Occupancy Type. Residential and commercial properties do not cost the same, and they require different insurance. For example, your home does not need insurance for heavy machinery or lost revenue. It is usually more effort to assess a commercial property than a residential one.

Structure. Your home may have inaccessible areas like a crawlspace or attic. If you added flood hardening features, the survey takes more time to assess these flood mitigation efforts. Flood hardening features include break-away walls, flood vents, and more. Some homes also contain challenging elements like attached garages, sunken living rooms, or other features requiring precise measurements.

Demand.

Elevation certificates are never do-it-yourself projects.

Property owners must hire a licensed professional. If elevation certificates are a common request where you live, surveyors will likely charge less due to high demand. Competition drives prices down. If you live somewhere needing few elevation surveys, it will cost more.

Location and Technology. Remote areas cost more to assess than homes located near towns. If GPS technology is available to make elevation measurements, you may pay less. But if the surveyor uses local or USGS benchmarks because GPS is not available, you will pay more for the service.


Rush vs. Routine.

If your policy is up for renewal within a week, you might request a "rush" job. It will cost extra to expedite your elevation certificate. Schedule the survey as soon as you know you need the elevation certificate. Waiting even a few days can cost you money.

Data. The BFE can change, and that affects your survey. If it is a recent change, you may pay extra to ensure your elevation certificate is adjusted and accurate.

Service quality. Just as with any professional, you get what you pay for when you hire a surveyor. Going for the least expensive firm may result in an incorrect elevation certificate. That could cost you money or make it impossible to secure insurance. You do not just need the document -- it also must be correct.
How Can I Get My Elevation Certificate for Free?
Your elevation certificate may be free if it already exists. Since an elevation certificate can be expensive, it is a good idea to investigate thoroughly before producing a new one.

You may find your existing elevation certificate with any of the following:
Local floodplain manager.

This

administrator is the primary contact for managing flood loss reduction in your area. They perform duties like updating flood maps, creating mitigation plans, enforcing floodplain management ordinances, and passing policies to protect property. You can find your local manager by visiting the Association of State Floodplain Managers state contacts page.

Seller. If you are currently purchasing a home, ask the seller for the elevation certificate. You can also make securing an elevation certificate a condition of closing.

Developer or builder. The developer or builder likely needed an elevation certificate to secure their building permit. Ask them for a copy of your elevation certificate.

Deed.

Your deed documents may have the elevation certificate attached.

Visit your county recorder's office to access that document.
If you exhaust all these sources and still cannot find an elevation certificate, contact your state's professional association for land surveyors. You can find someone near you to perform the survey and complete the elevation certificate.

How to Get an Elevation Certificate?
You must hire an elevation surveyor, also called a land surveyor.
You do not need a new FEMA elevation certificate if the information on your home is accurate. However, if your house changed, you likely need a new one. Homeowners should get a new elevation certificate if they remodel or expand living space. It is important because it will affect your property's flood risk.
Elevation Certificate Surveyor
You can hire a licensed land surveyor, engineer, or certified architect to perform the survey and complete an elevation certificate. This individual inspects your home and the surrounding property to determine location, flood zone, building characteristics, and base flood elevation.
This data determines whether you face a high flood risk.
How Long Does an Elevation Survey Take?
Generally, a survey and elevation certificate takes around five days to complete. If you seek your elevation certificate during peak season, expect it to take about two weeks.
How Will an Elevation Certificate Affect Flood Insurance Rates?
Sometimes, if you live near a high-risk flood zone, your insurer will price your policy on that zone rather than the zone you live in. An elevation certificate can prove you are not at high risk of a flood. The survey documents your elevation and shows you are outside the high-risk flood zone.

The flood map may be inaccurate in some cases, and your home might be above the lowest floor elevation. If you suspect this is true, it does not hurt to call in a flood surveyor and learn for sure. The surveyor can submit a map amendment letter if they discover your home is not in a high-risk area.

If you provide this information, it can save you up to $400 per year on flood insurance premiums.
Get A Flood Insurance Quote
Our brokers are available to help you compare quotes and buy flood insurance. Click here to find the best insurance rates available to protect your home from floods.
Hope that helps!
At your service,
Young Alfred