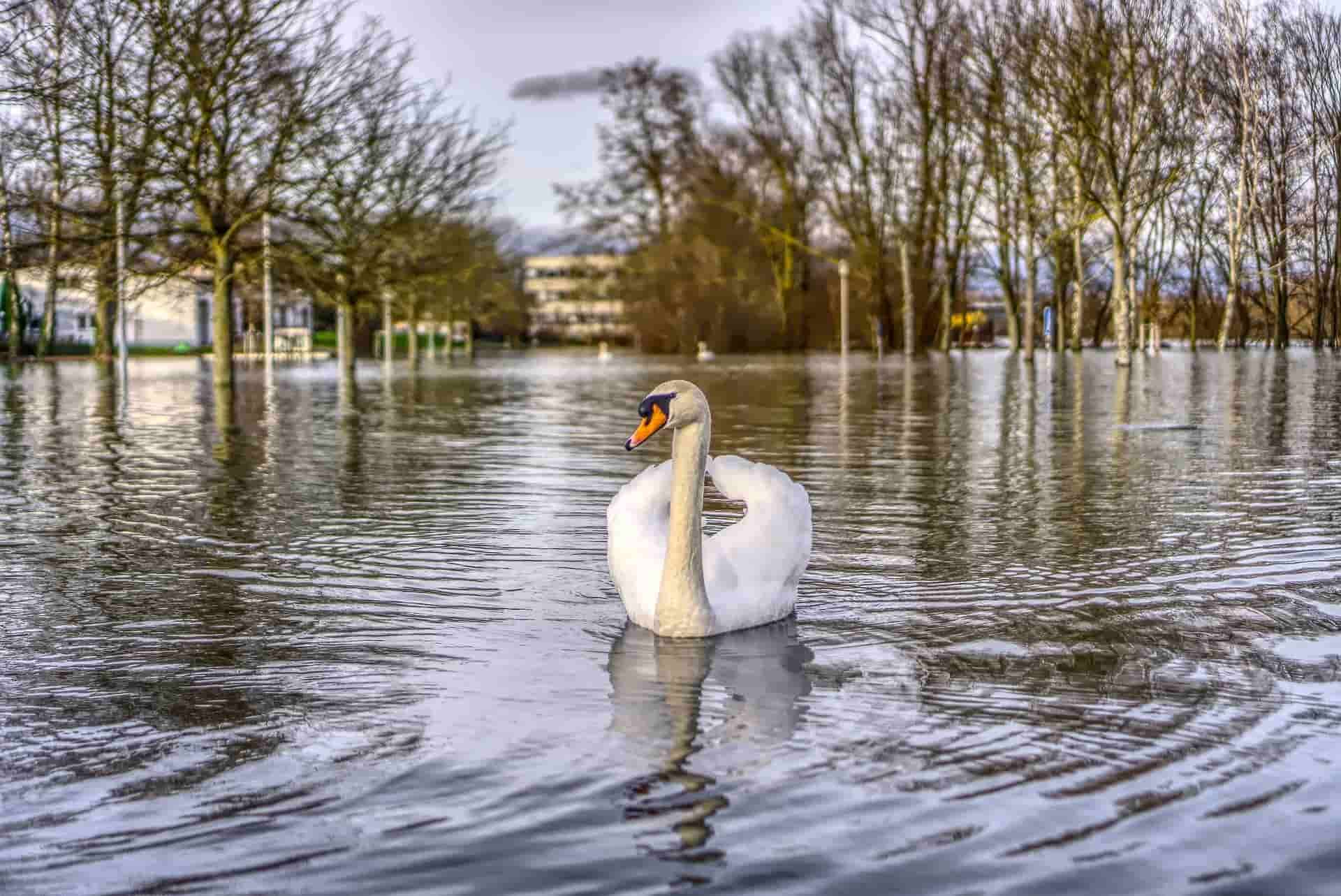 Flood Insurance Agency
Welcome to Young Alfred, the #1 nationwide online licensed Flood Insurance Agency. We are licensed to sell and service flood insurance policies in all 50 states. Our flood products include the government's FEMA National Flood Insurance Program (NFIP) and flood policies from the top 40+ insurance companies like Allstate, Progressive, Lloyds of London, etc. We also offer home, auto, and pet insurance.

Depending on your area's flood risk, flood insurance is a vital part of protecting your property. Since most natural disasters involve flooding (as much as 90 percent), there is a good chance you will have to deal with water damage and soggy carpets at some point.

That said, most homeowners insurance policies do not provide flood coverage, meaning that you must purchase it separately. Fortunately, now that private-market flood insurance is becoming more available, it has never been easier to protect your home.

At Young Alfred, we want to share some crucial details about getting flood insurance. The more you know, the better prepared you will be when comparing policies and rates. Do not wait until it is too late - start considering flood protection now.

Can I Switch Flood Insurance Agencies?
Yes. There are two primary options when buying flood insurance.
NFIP. You can go through the National Flood Insurance Program (NFIP), part of the Federal Emergency Management Agency (FEMA). This program funds most flood claims in the U.S., but it does have its limitations. Namely, you can only cover your home for up to $250,000, and contents coverage caps off at $100,000.

Private Flood Insurance. The second option is to purchase a private-market flood policy from an independent insurance company like Lloyds or Mutual Insurance. More and more insurers are entering the flood damage market, meaning that there are more options now than in the past.
So, while your only option used to be NFIP insurance partners, now you can purchase a private flood insurance plan without having to rely on the federal government. That flexibility also means that you can switch flood insurance agencies. However, the convenience of switching depends on what kind of policy you have and whether you are changing to something different.

For example, let us say that you bought flood insurance through the NFIP and an excess plan through a private insurance company. Instead of having two policies, you decide to switch to standalone flood coverage that protects all your assets for their full amount. In this case, you would cancel both existing plans and start a new one.

Here are the different types of flood insurance policies available:
Standalone Flood Insurance. This option protects your home and belongings outside of any other policy, such as homeowners insurance. Standalone flood insurance is available through the NFIP or insurance companies.

Excess Flood Insurance. If you get coverage through the NFIP, you will likely want to have more protection than the agency offers. Excess flood insurance allows you to cover the overage and protect your assets completely.

Flood Endorsement. Some homeowners insurance companies provide extra endorsements for flooding on top of your current policy.
Can I Get Flood Insurance from a Local Insurance Agency?
Yes. Most local insurance agencies and online agencies sell both the NFIP Flood Insurance and flood insurance from private insurance companies.
Insurance Company's Flood Insurance. You can buy a private flood policy from an insurance company directly or a local insurance agent, or an online agent.


NFIP

. You can either get NFIP coverage through a direct service partner, a WYO partner, or an independent private-market insurance agent.

The NFIP uses direct service partners, which offer FEMA flood insurance directly to consumers. We, Young Alfred, are one of FEMA NFIP's authorized direct service partners.

Currently, there are over 23,000 communities where these partners operate. Insurers can develop Write Your Own (WYO) policies, which allow them to maintain individual branding, even though the NFIP underwrites the insurance.
Flood Insurance that Young Alfred Offers
Rather than searching high and low for flood insurance agencies, you can use Young Alfred's comparison quote tool to make the process far more efficient. We pull quotes from NFIP and independent insurers so that you can compare prices and coverages and make the best flood coverage choice for your needs. Here is how each option protects your home and assets.

FEMA Flood Insurance
FEMA flood insurance is provided through the National Flood Insurance Program (NFIP). The primary advantage of getting flood protection through the federal government is that you are guaranteed approval. Even if your hometown is in a high-risk flood zone, the NFIP must protect your home. FEMA uses flood maps to determine your risk level and annual rates.

In some circumstances, your only flood insurance option may be government-backed flood insurance -- NFIP. The NFIP policy includes the following elements:
Structural Damage. You can submit a claim for flood damages to your home or attached structures. FEMA flood insurance does not protect separate buildings, such as pool houses or sheds. Each policy pays up to exactly $250,000.

Contents Coverage. If your belongings get damaged by floodwaters, you can replace them for up to exactly $100,000. However, there are strict coverage limits based on the types of items damaged. For example, these policies limit coverage amounts for jewelry, bikes, electronics, etc. They cap the amount at $2,500 for each category. So, if you claim $5,000 for bikes and $10,000 for jewelry, you will only get $2,500 for your bikes and $2,500 for your jewelry.
Private-Market Flood Insurance
As you likely noticed, there are some significant gaps in NFIP insurance plans. For example, what if your house is worth more than $250,000? Private-market flood insurance can fill those gaps and provide more extensive protection for your property and belongings. In addition to higher coverage limits for structural and personal property damage, these policies also include:
Additional Living Expenses (ALE). Flooding will almost certainly cause you to leave the house until you finish any repairs. A standard homeowners insurance plan does not pay ALE for flooding, but a private flood insurance policy will. The NFIP plan also excludes ALE.

Replacement Cost Value (RCV) Coverage. NFIP plans pay for your home's contents based on actual cash value, which may not cover the price of a new item. ACV deducts depreciation. Private policies can provide RCV protection, ensuring that you can replace anything lost in a flood at its current retail price.

Flood Prevention Costs. Rather than pay for damages, you might want to prevent flooding by putting up sandbags or other flood barriers. Private insurers can reimburse you for these actions, but the NFIP will not.
How Much Is Flood Insurance?
According to FEMA, the average NFIP plan costs around $700 per year for residents in moderate to high-risk flood zones. The average range is $400 - $1,900. However, these expenses vary between regions, depending on the likelihood of flooding. Private insurers set their own rates so policies can vary from one carrier to the next.

The factors that determine your premiums include:
Building Materials. How expensive is it to repair or replace your home's structure?

Foundation Type. Basements and crawl spaces get flooded more easily, making them a higher risk. post-FIRM (Flood Insurance Rate Map) basements have limited coverage. The NFIP defines a basement as areas with a sunken room or sunken section of a room, rooms with its floor below ground level (below-grade) on all sides.

Distance from Water. If you live far from the coast, lake, river, or a below sea level area, you do not have to be concerned as much about flooding.

Elevation. Homes at higher elevations are harder to flood. You might need an elevation certificate to qualify for NFIP coverage. If your home is situated on a high elevation and the certificate proves it, your NFIP rate should be lower.
Another point to consider is that private insurers can deny a flood policy based on your risk level. If that happens, you will have to buy insurance through the NFIP.

Condo Flood Insurance Cost
If you own a condo, buying flood insurance is a bit more complicated, depending on the situation. Here are three significant factors to examine when choosing a condo flood insurance policy:
Building Insurance. Your condo board has coverage to protect the building itself and common areas. However, most commercial policies do not include flood protection, so ask the board if they have a separate flood program. That said, even if the board has building insurance, it may not cover your unit or its contents sufficiently.

Contents-Only Coverage. Since you do not own the building, you mostly have to worry about your personal belongings. The NFIP offers contents only coverage, but again, it maxes out at $100,000. You can purchase excess flood insurance to cover the difference.

Unit Location. If your condo is on the bottom floor, flooding is more of an issue than if you are located on the fifth floor. In that case, the only flooding you will have to worry about is a burst pipe (which your condo insurance often does not cover).

Can Flood Insurance Quotes Vary Between Agencies?
The short answer is yes. While NFIP direct service partners set rates based on FEMA flood maps, independent insurance companies calculate their own premiums. So, even if you get quotes from two insurers for the same property, one could be different from the other.

We covered the primary flood risk factors that go into determining your policy rate, but some insurance providers may consider other elements as well. They also use different rating factors to determine risk levels.
Get a Flood Insurance Quote Online
One of the best ways to compare policies and rates is to look at multiple flood insurance coverage companies side-by-side. Online quote sites like Young Alfred make it easy to do this for both NFIP partners and private market providers. From there, you can make the right decision for your home.
Keep in mind that there is a 30-day waiting period for NFIP insurance and a 15-day wait for private policies.

Instant Flood Quote
Young Alfred can provide you an instant flood quote. We will compare NFIP's flood insurance price and coverage to 40+ insurance company prices and plans, and you then decide which is best for you.

We do not call customers who get a quote, unlike other websites that sell your information to numerous carriers and agents who blast calls to you. We also do not sell your data, ever.

If you want to buy flood insurance for your property, get started by clicking below. Please do not wait until it is too late!
Hope that helps!
Instant Online Flood Insurance Quotes
At your service,
Young Alfred