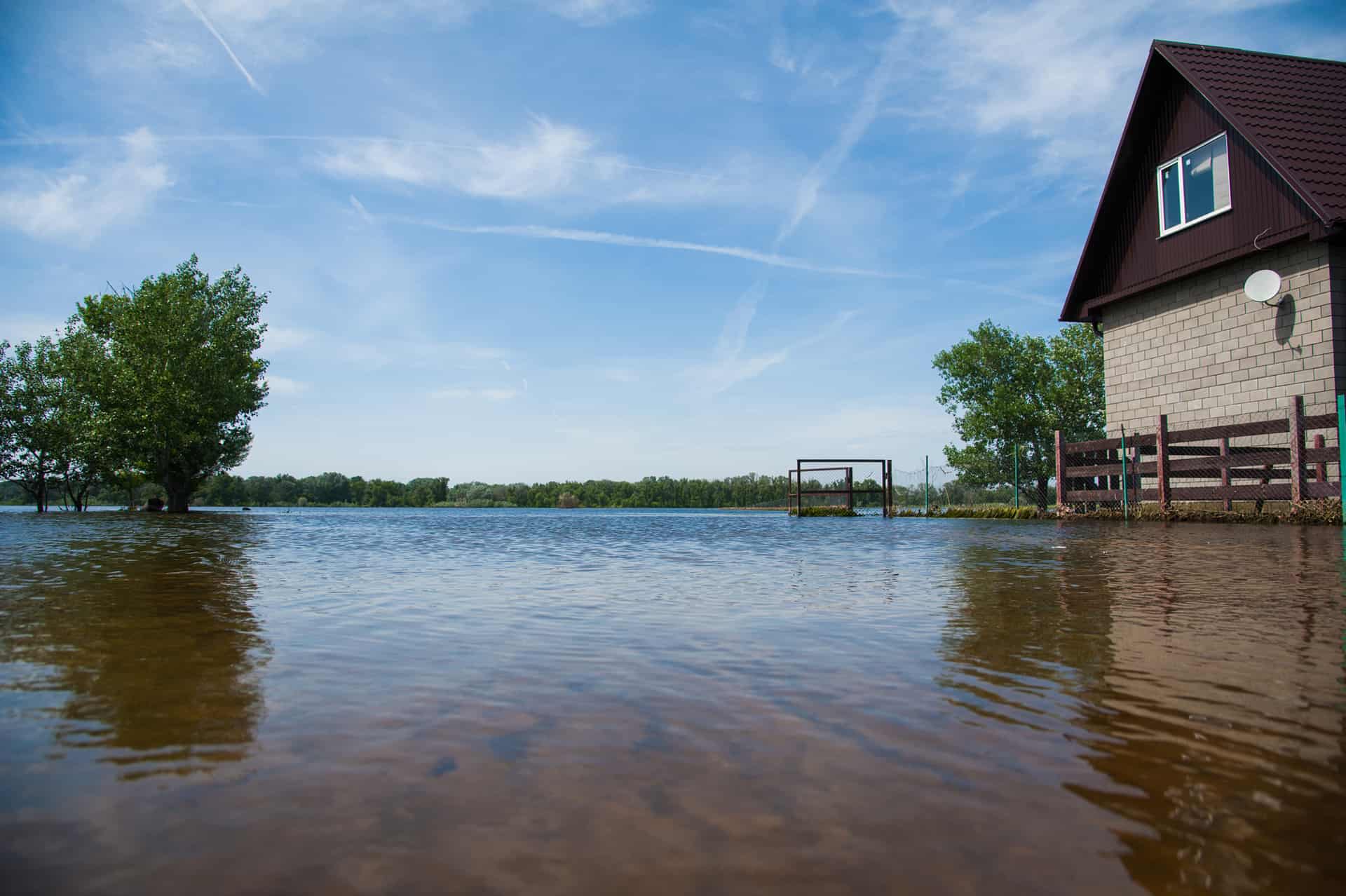 Flood Insurance in New Jersey
If you live in New Jersey, you are currently or in the future likely to be at risk of flooding. This statistic is according to the Department of Environmental Protection.
So, it pays to understand which insurance will cover you in the event of a flood.
Is There Flooding in New Jersey?
The short answer is yes. Do a quick internet-based search to see the kind of devastation caused by floods in New Jersey in recent years. Hurricane Sandy (2012) was the largest Atlantic Ocean hurricane on record. It generated $70 billion worth of damage.
But why does flooding strike New Jersey? Twenty-five thousand years ago, a vast lake covered most of North Jersey. It was that lake that formed the Passaic River, which causes many floods.
After WWII, developers built roads and homes on or near the Passaic River flood plains. Yet, the history of floods in New Jersey goes back to as early as 1735.
Also, there are 130 miles of shoreline in NJ that attract fierce hurricanes.
AE Flood Zone NJ
The AE flood zone is a high-risk flood zone in NJ. It represents areas with a 1% yearly risk of flooding. Those areas also have a 26% chance of flooding over the life of a 30-year mortgage. This statistic may not sound remarkably high, but it means you have a 1 in 3 chance of experiencing flooding.
You can identify if your region is at risk on the FEMA flood map. Most AE flood zones are close to floodplains, rivers, and lakes. If your home address is in one of these risky areas, you should purchase flood insurance. Choose a flood insurance plan with a private insurance company or go through the National Flood Insurance Program (NFIP).
Coastal A Zone NJ
Coastal A zones may still be subject to flooding and wave damage, though A zones are less severe than in an AE zone. Yet, with the sea level rising, the risk is increasing. FEMA makes recommendations about the construction of coastal residential zone A properties within this zone. These recommendations decrease the risk of damage.
Does Home Insurance Cover Flooding?
Standard homeowners insurance does not cover you in the event of a flood. As we have already mentioned, your home is at a higher risk of flooding if you live in New Jersey. So, what NJ flood insurance can you get?
The Federal Management Agency (FEMA) manages The National Flood Insurance Program (NFIP). If your address is in a high-risk zone, you can use this program to cover the cost of flood damage to your home.
This flood insurance is available to you if you live in an NFIP participating community. If you have a mortgage on your home from a government-backed lender, you must have flood insurance. Even if your loan is not government-backed, most mortgage lenders require flood insurance to protect your home.
You can also buy from a private flood insurance company, such as Neptune. Or you can get a flood insurance endorsement from many private home insurance companies like Allstate, Lloyds, and many more.
What Does NJ Flood Insurance Cover?
There are two types of coverage available: contents and dwelling insurance. Contents coverage includes your personal belongings, and dwelling coverage includes the structure of your house. Here are some examples of what flood insurance covers.
Electrical and Plumbing Systems
Furnaces and Water Heaters
Refrigerators, Cooking Stoves, and Built-in Appliances
Carpeting
Window Blinds
Foundation Walls
Staircases
Garages
Personal Belongings
Curtains
Washer and Dryer
Valuables up to $2,500
How Much Is Flood Insurance in NJ?
Your flood insurance price varies depending on your location, but on average, you can expect to pay around $700 per year if using NFIP. You can, of course, get extra private flood insurance. How much you pay depends on if you are in a high-risk flood area and how much coverage you want.
Flood Insurance Coverage Limits
As with all insurances, flood insurance comes with coverage limits, which means that there is a limit to the amount that the policy pays out.
Dwelling Flood Insurance Limits
NFIP will cover your dwelling up to $250,000. If your home costs more than $250k to rebuild, consider taking out a private flood insurance policy for the difference. Consider that NFIP does not offer coverage for additional living expenses, but a private insurer may.
Contents Flood Insurance Limits
NFIP covers personal property up to $100,000 and category sub-limit valuables up to $2,500. With extra private flood insurance, you can increase the coverage, though your premium will go up.
Be aware that policies have individual limits on possessions within a specific category, called sub-limits. Some categories include art, electronics, jewelry, bikes, furs, etc. Check out this article on Policy Sub-Limits for more detail. If you have a valuable personal possession, consider how much coverage you need for that item. If the sub-limits are too low, take out a separate personal articles floater policy or scheduled personal property endorsement for it.
Flood Insurance Deductibles
A flood insurance deductible is the cost you pay when you file a claim with your insurer before paying their share. Flood insurance policies come with two deductibles — one for dwelling insurance and the other for personal property (contents).
What Is the Maximum Deductible for Flood Insurance?
Your insurance company may set a maximum amount for your deductible. The deductible can be as high as $5,000, and you do not have to choose the same deductible for both types of insurance.
A higher deductible lowers your premium. But remember, you will need to cover the difference yourself, so be sure you have enough savings to pay this deductible. Your flood insurance agent can tell you more about deductibles.
New Flood Insurance Rates NJ
FEMA is proposing a new flood rating system for homeowners who buy flood insurance. The basis of new NFIP premium rates are as follows:
Home Valuation
Flood Frequency
Erosion
Distance to Water
Rebuilding Costs
If implemented, around 79% of policyholders will see an increase in their premiums.
Immediate Flood Insurance
It makes sense to buy NJ flood insurance before imminent flooding. When you purchase insurance, there is usually a timeframe before the policy takes effect. Your coverage is effective 30 days after the binding of your policy through the NFIP. If you buy private flood insurance, expect a waiting period of around 10 – 30 days, depending on the carrier.
Can Renters Get Flood Insurance?
Yes, if you are a renter, you can buy flood insurance. You do not own the dwelling, but you do own personal property. Your personal property gets covered through flood insurance contents coverage. That limit amount is $100,00.
You might be able to increase that amount with a flood insurance endorsement from your home insurance company.
The calculation of renters flood insurance premium takes account of these factors:
The Construction Year of the Building
Number of Floors
The Flood Risk
Flood Insurance Calculator NJ
Some insurance companies provide online flood insurance calculators. You can do simple research yourself and follow it up with an insurance company to help with the quote. We offer a flood insurance calculator that compares the NFIP and many private carrier's prices and coverage. Click this link to see what you can get!
Alternatively, when figuring out how much flood insurance coverage to get, consider these factors:
Check the RCE Value of Your Home. Our quote system checks your home's replacement cost estimate value and bases the recommended coverage amount on that. If you use other calculators, they might not do this, and you will have to calculate this figure yourself. Our tool does it for you.

Check How Much Maximum Coverage You Need. Follow the 80/20 rule. Insurers require you to cover at least 80% of your RCE amount.

Compare All the Figures. You must buy the maximum coverage amount even if it is less than your home mortgage balance or home market sales value.

Contact an Insurance Company with the Figures. Insurers or agents can quote you the amount of cover you need.
Flood Insurance Quote NJ
If you go through the NFIP, they work with insurance companies across New Jersey, including us, Young Alfred.
Or, click below for a no-obligation quote for your flood protection.
Hope that helps!
Online New Jersey Flood Insurance Quotes
At your service,
Young Alfred