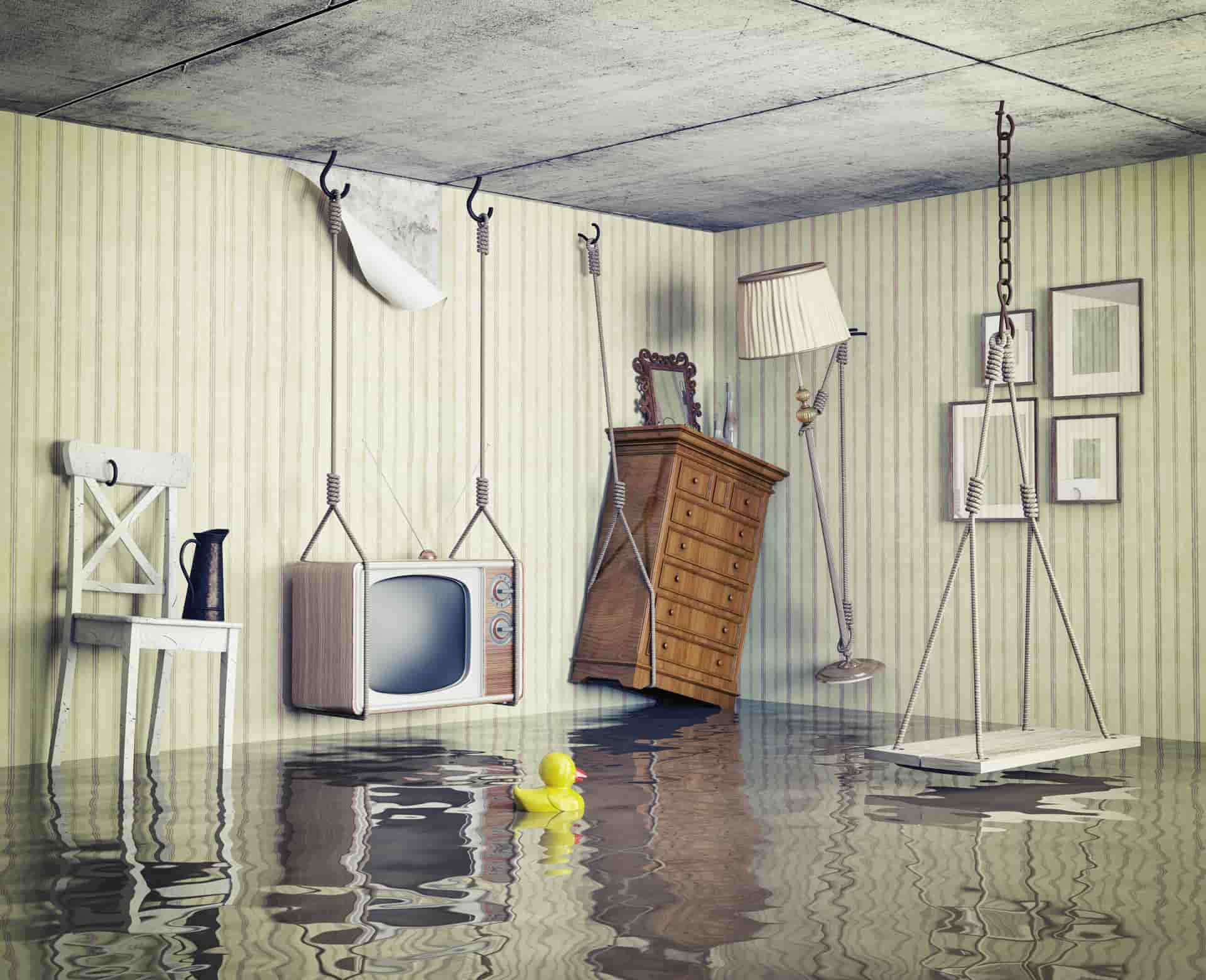 Flood Insurance in Pennsylvania

When it comes to flooding and hurricanes, most people think of Florida, Louisiana, and Texas. However, while the Sunshine State and others do have more than their fair share of tropical storms and surges, other states like Pennsylvania can also experience these natural disasters.
Because the Atlantic Ocean can also develop hurricanes, Pennsylvania has had to deal with hurricanes in recent years, including Superstorm Sandy in 2012 and Hurricane Ike in 2008. Because of the increased risk, the PA has over 7,500 flood insurance policies in force. Let us break down everything to learn about flood insurance in Pennsylvania.
How Much is Flood Insurance in Pennsylvania?
Most of the flood insurance policies in Pennsylvania are part of the National Flood Insurance Program (NFIP), which is a division of the Federal Emergency Management Agency (FEMA). On average, the cost of flood insurance is around $1,100 in annual premiums.
Flood Damage Stats for PA
Fortunately, the Keystone State does not get hit by hurricanes often, but the damage is catastrophic when it does. Here is a breakdown of how many single-residence homes can get hit by a storm surge, as well as the estimated restoration damage cost for those properties. This storm data comes from the Insurance Information Institute.
Category 1 Storm.

847 homes at risk and a rebuild cost of $193.8 million

Category 2 Storm.

21,378 homes at risk and a cost of $5.1 billion
Category 3 Storm. 58,921 homes at risk and a cost of $14.5 billion

Category 4 Storm.

85,794 homes at risk and a cost of $21.3 billion
What Does Flood Insurance Cover in Pennsylvania?
As we mentioned, most of the policies in Pennsylvania come from the National Flood Insurance Program. Its disaster assistance is limited, as the NFIP only covers $250,000 of structural damage and $100,000 for personal belongings.
Private insurance companies can often offer higher coverage limits and may be able to cover flood damage as an endorsement to an existing home insurance policy.
NFIP insurance pays for most structural water damage, including:
Furnaces and heating systems

Appliances

Carpeting

Permanent installations (i.e., cabinets)
Your policy will also pay for any personal property damaged or destroyed in a flood, but keep in mind that there are strict coverage limits. For example, the most you can claim for jewelry or high-end electronics is $2,500 per category. See the image below for typical sub-limit amounts per category.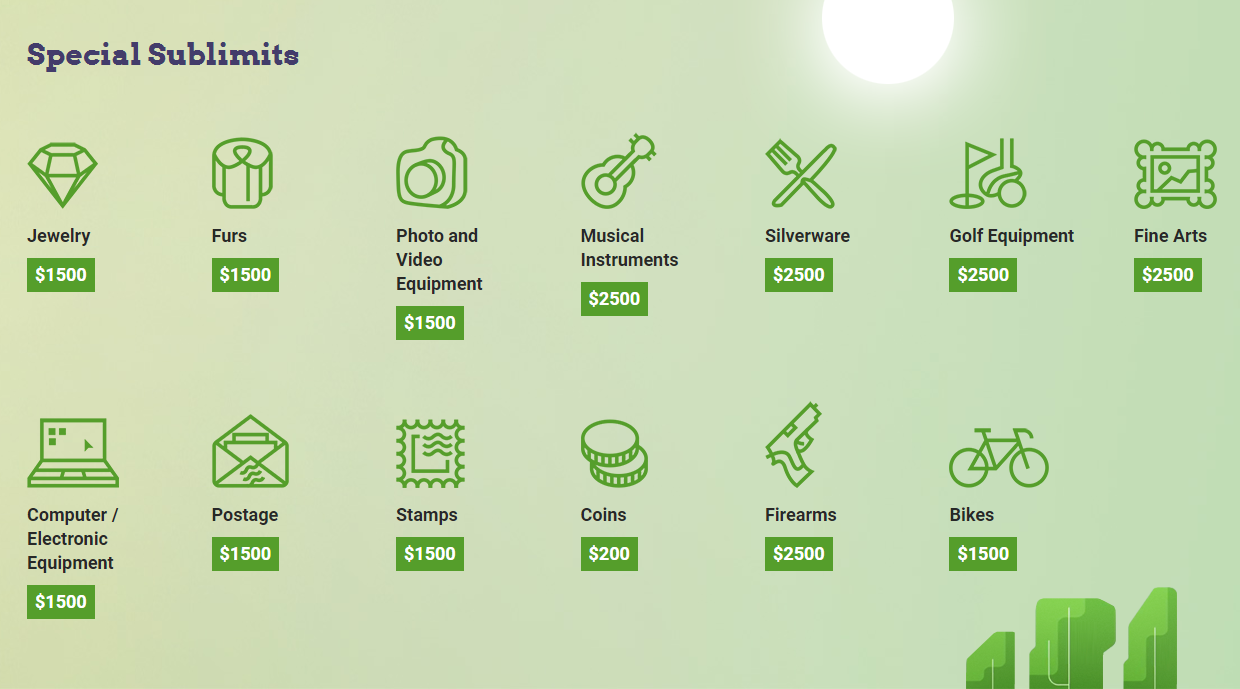 Is Flood Insurance Required in PA?
No law requires flood insurance for PA homeowners. However, depending on where you live and its flood risk, mortgage lenders might require coverage when securing a home loan. For example, if you live in a FEMA-designated flood zone, your mortgage lender will likely need proof of PA flood insurance to approve your loan.
Also, while flood insurance is not necessary on top of a standard homeowners insurance policy, FEMA does issue floodplain management regulations for cities and counties to follow. These regulations help determine high-risk area locations and ensure that homeowners can purchase the right amount of NFIP coverage.
Who Needs Flood Insurance in PA?
Flooding in Pennsylvania happens both from hurricanes and heavy rainstorms. Central and South-Central Pennsylvania have the highest risk of flash floods, partially due to Pennsylvania's numerous rivers and waterways. As heavy rains occur, rivers and streams will breach their banks and spill into the surrounding areas. Melting snow can also create a risk of flooding since it will raise water levels.
You can use the Pennsylvania Department of Community and Economic Development (PDCED) flood map tool to determine your risk level. If your house is on a low-lying flood plain, insurance is a must. However, if your property is at a higher elevation, you may not. Keep in mind that hurricanes and storm surges can bring water to higher elevations, so pay attention to storm paths as well.
How to Buy Flood Insurance in Pennsylvania
There are two paths to buy flood insurance; through the NFIP or a private insurance company. The National Flood Insurance Act of 1968 guaranteed coverage for all property owners, even those in high-risk areas. So, no matter how likely flood damage will hit your home, you can buy a policy.
National Flood Insurance Program NFIP
Rather than selling policies directly, the NFIP works with local insurers to issue flood insurance. You can look up participating insurance agencies with the NFIP. Or we can help you!
Young Alfred is a licensed insurance agency in all 50 states and authorized to sell the NFIP and private carrier flood insurance for the top 40 insurance companies.
Either way, there is a 30-day waiting period for an NFIP policy before a new policy takes effect, so make sure to buy insurance long before a storm hits. Private carriers typically have a 14 day waiting period.
Private Flood Insurance PA
The NFIP is the primary flood insurance underwriter because it has access to detailed flood maps and risk assessments. In recent years, however, private insurers have developed their own maps, allowing them to create their own policies.
This flexibility means that you can purchase a plan from an independent insurance company, which may allow you to increase your coverage limits. In some cases, a private insurer may offer their own insurance and NFIP coverage so that you have both options.
Private Flood Insurance Companies in Pennsylvania
Here is a list of the private market insurers that offer flood protection in Pennsylvania.
Flood Insurance in Pittsburgh, PA
Since Pittsburgh sits at the crossroads of the Ohio and Allegheny Rivers, flooding is relatively common along the riverbanks. Since the city is a high-risk flood zone, it has its own floodplain map tool, which you can use to determine your risk level. The city participates in the National Flood Insurance Program, although you can likely find private insurance providers as well.
Flood Insurance Quotes in Pennsylvania
Because of the abundance of flood insurance providers in the state, finding the best policy can feel a bit overwhelming. Instead, let Young Alfred do the hard work for you and compare flood insurance rates and options.
Click below to see what kind of flood insurance coverage you can get. Our insurance agents will be happy to help you.
Hope that helps!
Free Online Flood Insurance Quotes
At your service,
Young Alfred