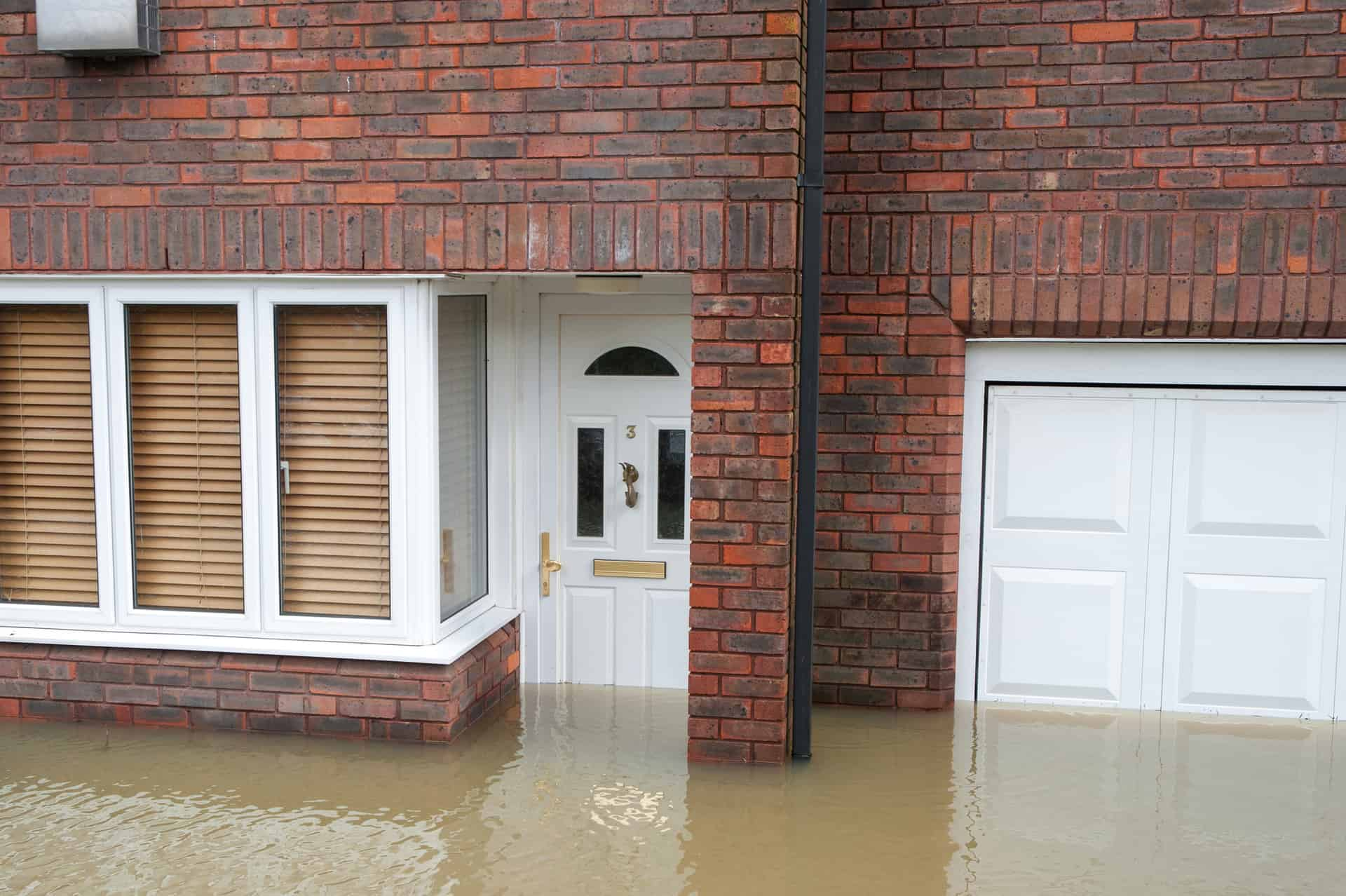 What are Flood-Proof Doors?
Watertight flood-proof doors with sealed frames stop floodwater from entering your home 24/7. Surprisingly, they are aesthetically pleasing. They should withstand extreme water pressure (hydrostatic loads) and movement (hydrodynamic loads) and be impact-resistant from floodwater debris.
You can get stylish flood-proof doors that look like traditional doors or better. They come in different door styles, colors, and materials -- even glass. You will not find flood doors on Amazon or at Home Depot; instead, DIY or a local contractor is your best option.
We recommend hiring a licensed local contractor to install your watertight flood doors in your home instead of installing them yourself. Most likely, a licensed installer will construct a more reliable outcome.
Alternatives to flood doors are flood shields. They may be a simpler alternative in some cases and are permanent or removable.
Flood-proof doors are one aspect of dry flood-proofing your home. Dry flood-proofing is a method of keeping floodwater out of your entire home's interior. It involves waterproofing every entry point to your home, including doors and windows, constructing a waterproof membrane, and raising and sealing utilities and airbricks.
Characteristics of Flood-Proof Doors
Ask your contractor what s/he does to test and install your doors to pass FEMA flood-proof door considerations and what load levels they guarantee:
Debris impact loads
Hydrostatic loads
Wave loads
Hydrodynamic loads
Leakage
Buoyancy requirements
Provisions related to material exposure
If you are only installing a flood door shield, also consider the height you need in your area. If you are in a FEMA designated flood zone, are at risk for flash flooding, or live near a lake, river, dam, or the ocean, these considerations, and height are incredibly important.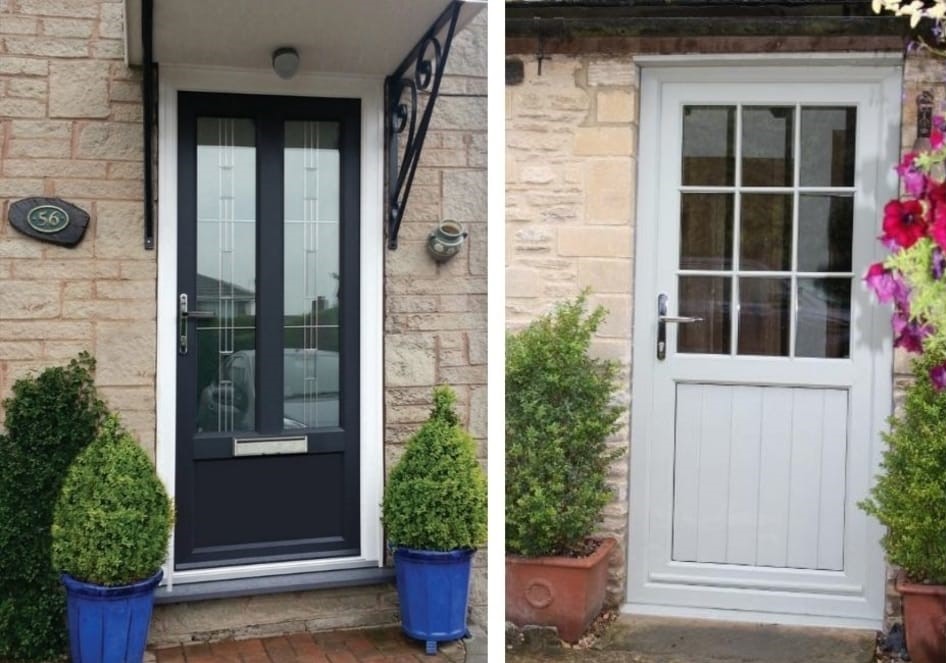 Types of Flood Proof Doors
Three main types of flood-resistant doors are available in a variety of entry door applications. They include:
Secure Flood Doors. These doors look and work like traditional hinged doors, yet they keep floodwater out 24/7 with no added effort on your behalf. Some have special locking mechanisms. They are a great option since you do not have to check the seal every time it rains. When these security doors are closed, they are sealed and ready. That's it. Do not settle for a commercial stainless-steel door. They come in single or double leaf versions, different colors, styles, materials, and are fire-rated.


Flood barrier sliding doors. These take up less space than a secure flood door and are equally effective at flood prevention. They open from the side of the door. Most of the time, they are made in custom sizes and finishes to reflect your home's exterior aesthetic. Flood barrier sliding doors are also fire rated.

Flood Shields. An alternative to doors is flood shields. They are removable flood barriers designed to stop water from coming under the door. They are great for residential applications. Two types of flood shields are available, which include:
Dry flood gates. This option can be installed and taken down repeatedly. They are typically made of metal, create a quick, reliable seal, and are easy to install for homeowners. They slide, lift, or bolt onto your doorway (pictured above in the top three images and the two below).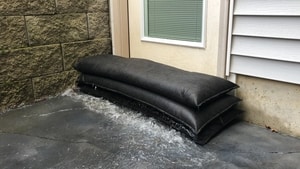 Residential door flood barriers. These are for one-time use. The most common versions are water inflatable flood barriers for doors (see in the image directly above), and you are probably familiar with sandbags. These barriers are portable and usually more affordable than flood gates and doors. You must properly place them to provide adequate protection when floodwaters rise.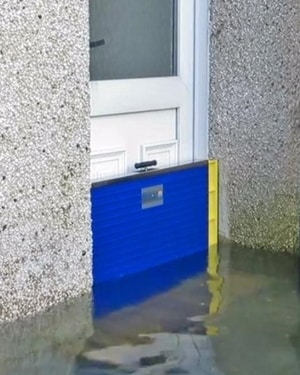 How to Flood-Proof a Door
There are two main ways to protect against floodwaters from coming through your door.
The first is to hire a professional who can install permanent flood proof house doors or barriers.

Second, you can apply temporary watertight strip seals and coatings around your existing door frames. You might not be able to prevent all the water from coming under your door, however. It may be more practical to place something at the threshold that will absorb leaks instead.
It is imperative to keep in mind that flood-proofing your door and frame may not entirely prevent floodwater from coming through other entry points in your home. The intense water pressure may back up plumbing and sewage pipes, for example. Therefore, the best flood protection strategy for your property is to address the doors, windows, piping, basement, and all other water entry points into the house with a dry flood-proofing passive system.
What do Flood Doors Cost?
The price of a custom waterproof door varies significantly for each residence. Custom flood doors for homes are considerably more expensive than removable flood shields, though they are more permanent.
Ask your contractor what the starting price would be for a flood-proofing installation assessment, their average hourly rates, and get an overall estimate. They may even work with your insurance company to help you find insurance discounts.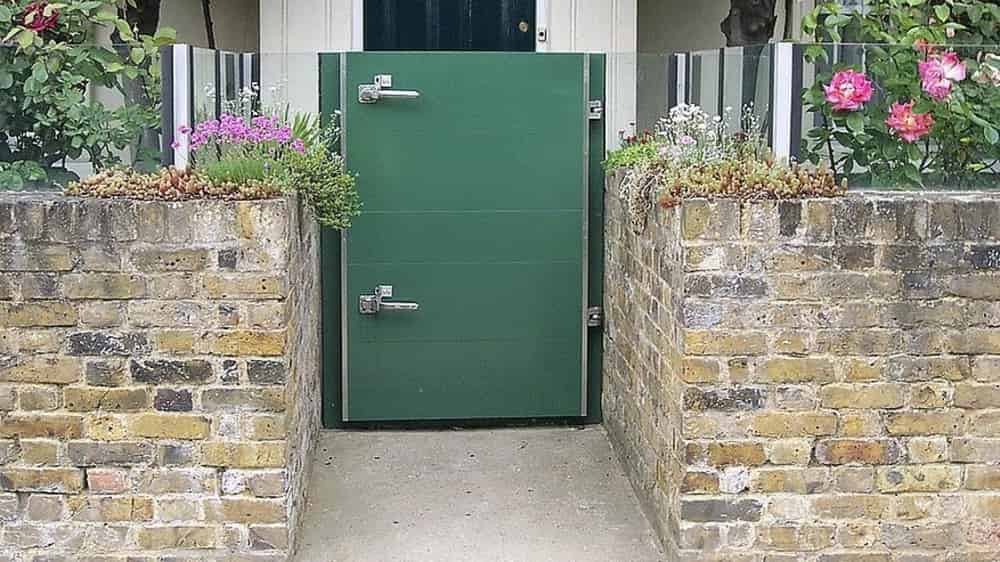 Flood Proof Door Home Insurance Discounts
Even though your renters insurance or homeowners insurance premium is separate from flood insurance, insurance companies offer discounts on flood insurance rates when you install flood doors and storm shutters.
These monthly premium discounts are typically part of the hurricane category, such as hurricane-resistant storm shutters and flood frame doors with impact and wind resistance. They also might be part of the water damage mitigation or security system discount categories. For more information, ask your insurance agent about flood-proofing discounts.
Summary
In short, if the cost of permanent flood doors is an obstacle, we strongly recommend having a professional install anti-flood door seals on your home for the best protection during a flood. Also, compare the cost of flood-proofing to water damage mitigation. Flood-proofing might be less expensive, especially over time.
Or removable flood-barriers may be an affordable option. After you install your flood-proofing systems, your property will be ready for the most damaging types of natural disasters before they happen.
Our knowledgeable staff can help you with a free home insurance assessment. We compare 40+ insurance company products, rates, and discounts to find you the best coverage at the best price. That includes evaluating flood-proofing discounts.
Hope that helps!
Get a Home Insurance & Flood Insurance Quote
At your service,
Young Alfred