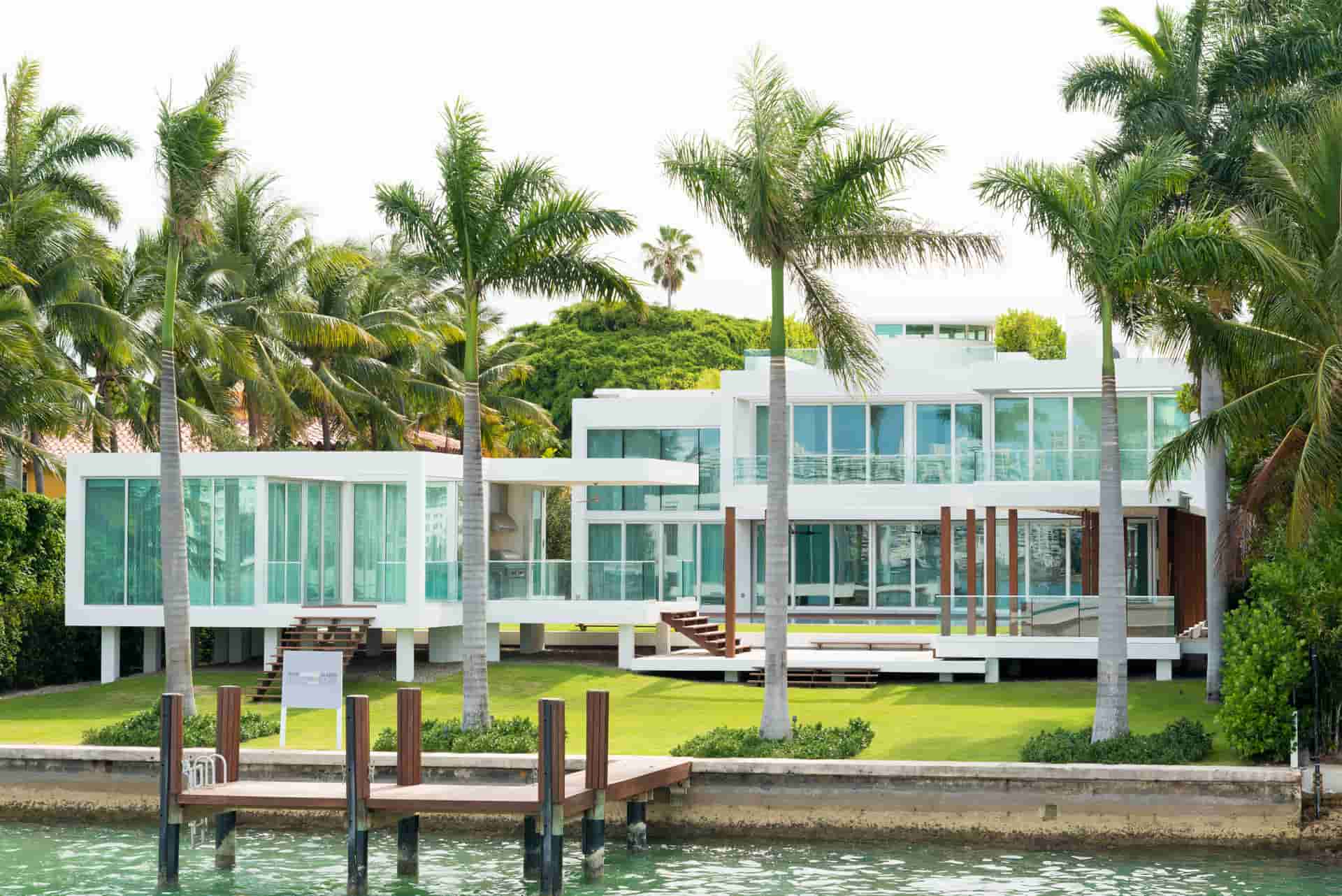 Florida Insurance Agency
The Sunshine State is home to sand, surf, and attractions, but it is also home to plenty of natural disasters and potential hazards. Because of Florida's constant run-ins with mother nature, residents need to invest in high-quality insurance.
The worst time is Florida's hurricane season, which lasts from June 1st to November 30th, with August and September being the season's peak. Over 350,000 Florida homes are at a high risk of damage from tropical storms, further illustrating the need for comprehensive insurance.
Fortunately, Young Alfred is here to help. No matter what you want to protect, from your home to your car to your pets, we can help you find (and bundle) the right policies.
Welcome to Young Alfred, a Top Florida Licensed Insurance Agency
With such a high potential for disaster, you must compare insurance policies to find the best rates and insurance coverage options. You may think that a comparison site would be the best option, but Young Alfred goes a step further by not only comparing policies from our 40+ insurance carriers in the region but offering them directly to you. Since we are a licensed insurance agency, we can set you up with a plan as soon as you are ready.
Better yet, we do not sell your information, and we are available online or over the phone 24/7. From questions to insurance claims, we make it easy to find what you need.
How Much is Insurance in Florida?
Florida has some pretty high insurance rates, even if you have never filed a claim. Here are some averages you can expect to pay.
Florida homeowners insurance has an average of $3,600 annually, with coastal cities (especially the Florida Keys) paying the most.

Renters insurance is expensive compared to the rest of the country. Floridian renters pay an average of $360 per year.

Auto insurance rates are around $1,100 per year for minimum coverage (more on that later) and over $2,000 for comprehensive protection. Teen drivers typically must pay higher rates as well.

The flood insurance rate in Florida is remarkably cheap, especially considering how often the area floods. NFIP policies can cost around $530 annually.

Pet health insurance costs can vary greatly depending on the type of animal you have and their age. However, Florida pet owners can expect to pay between $15-$40 per month.
Home Insurance Agency in Florida
We are a licensed home insurance agency in Florida. Let us get into what home insurance covers.
Your home is valuable, meaning it can cost a lot to repair or replace after a disaster. A standard homeowners insurance policy covers most perils, but not all, including two big ones for Florida: high winds and flooding.
If your residential property is not in a hurricane zone (i.e., central and north Florida), you may have sufficient wind coverage with your plan. Still, coastal area residents must purchase a separate wind policy (more on that later). The segments of homeowners insurance include:
Condo, Co-Op, Townhouse Florida Insurance Agency
Young Alfred is also licensed to sell condo, co-op, and townhouse insurance in Florida.
If you do not want the headaches from home maintenance, buying a condo, co-op, or townhouse can be an excellent alternative. These policies protect things inside your specific unit since the building owner (i.e., the co-op or condo board) has insurance for common areas and the structure itself.
Condo insurance policies include the same coverages as home insurance, except that dwelling coverage only pays for fixed elements of your condo unit that you own. So, if your owned cabinets or plumbing fixtures get damaged by a named peril (i.e., fire), your insurance pays to repair them.
Renters Insurance in Florida
Since you do not own your apartment or room (if you are renting in a house), renters insurance does not include dwelling protection. However, everything else from personal belongings to personal liability to loss of use comes in your policy, so you are fully protected. Any structural damage will come out of your landlord's insurance policy, and it is their responsibility to file any dwelling claims.
Auto Insurance Agency in Florida
Young Alfred is also licensed to sell and be your auto insurance agency in Florida. Here is a high-level view of auto insurance in Florida.
All states have minimum required car insurance for drivers to help alleviate the financial burden that can come from auto accidents. For car insurance in Florida, those minimum requirements are $10,000 of personal injury protection (PIP) and $10,000 of property damage liability.
However, just because these are the minimum requirements does not mean that they provide sufficient protection. Florida is also a no-fault state, meaning Florida drivers cannot sue each other for bodily injury liability costs.
Additional insurance options include:
Uninsured/Underinsured Motorist. Some drivers in Florida may be on the road without active insurance. If you get into an auto accident, uninsured motorist protection can help pay costs since you cannot get money from the other driver's insurance provider.

Comprehensive Coverage. Auto damage can occur from theft, vandalism, natural disasters (i.e., hurricanes), falling objects, and more.

Collision Insurance. Property damage coverage only pays for the other person's vehicle, while collision insurance pays for your car's damage.
Flood Insurance Agency in Florida
Most Floridians use FEMA's NFIP flood insurance, although private insurance carriers also sell flood insurance. We are licensed to help you with both.
Since flooding is such a common occurrence in Florida, you must prepare for it. Unfortunately, homeowners insurance does not cover flood damage, so you must buy a separate policy.
Coastal homes can often only purchase flood insurance from the National Flood Insurance Program (NFIP), a Federal Emergency Management Agency (FEMA) division. However, more companies are starting to offer private flood insurance, so you might be able to get it as an endorsement to an existing home insurance policy.
NFIP flood coverage only pays up to $250,000 for structural damage and $100,000 for personal belongings. The organization calculates your rates based on your home's elevation. Flood maps can indicate your property's risk level, with lower elevations paying more for protection.
Florida Wind and Hail Insurance
Most carriers offer Florida wind and hail insurance inland, but Citizens may be your only option if you are near the ocean. We can help you with both.
If you live along Florida's coast, you likely must purchase additional windstorm protection, aka hurricane insurance. Most private insurance providers do not offer this coverage, so you will probably have to go through Citizens Property Insurance Company, a state-run provider billed as the "insurer of last resort."
You can often buy a wind-only policy to cover the gaps in your standard homeowners insurance. You can find out if your home is eligible on the Citizen's Insurance website here. We can also help you.
Alternatively, if regular wind damage comes with your home insurance plan, you might get charged a separate hurricane deductible. This deductible is either $500 or a percentage of your total policy's value, with a maximum of 15 percent. Insurers can only charge this deductible once per season.
You can also receive insurance discounts for wind mitigation upgrades. However, you need to get a wind mitigation inspection to determine which upgrades you can use.
Pet Health Insurance Agency in Florida
Young Alfred not only takes care of you but your pets too!
If you own pets, you will have to pay for various vet bills and medications eventually. Pet insurance allows you to protect yourself financially so that you can afford to keep your dog or cat healthy and happy.
These policies kind of work like human health insurance, except they use a reimbursement-based system. This setup means that you pay for procedures or medicine upfront, and your pet insurance company pays you back based on a reimbursement percentage. The advantage of pet insurance is that you do not have to worry about being in the right insurance network.
Most pet insurance companies pay for pet accidents and surgeries, but you can upgrade to comprehensive pet health insurance that can cover exam fees, preventive care, and spaying or neutering costs. However, if your furry friend has a pre-existing condition, it will get declined. Also, some breeds are more expensive than others due to heightened health risks.
Florida Umbrella Insurance
If you need extra liability insurance, Young Alfred can help with Florida umbrella insurance too.
Your homeowners insurance policy comes with personal liability coverage, which helps pay for legal fees if someone gets injured on your property. However, these plans typically max out at $300,000, so what happens if you get sued for more than that? Umbrella insurance can pick up the slack and increase your liability coverage limit. Highlights of umbrella insurance include:
Protection for All Residents. This insurance works for you and everyone living with you (if they are named on the policy).

Expansive Reach. If you or someone else on the policy does something elsewhere and gets sued, your umbrella insurance kicks in. For example, if your kid gets in a fight at school and the other kid's parent sues.

High Coverage Amounts. Umbrella insurance policies can easily reach seven figures, far better than the $300,000 cap of most personal liability coverages you get with home insurance.
Insurance Companies in Florida
As we mentioned, Young Alfred works with over 40 insurance companies in Florida. Here is a list of our affiliates.
Get a Florida Insurance Quote
Buying insurance for your assets should not be a hassle. Let Young Alfred do the hard work for you so that you can rest easy. Click below to get started.
Hope that helps!
Get a Florida Insurance Quote Online
At your service,
Young Alfred