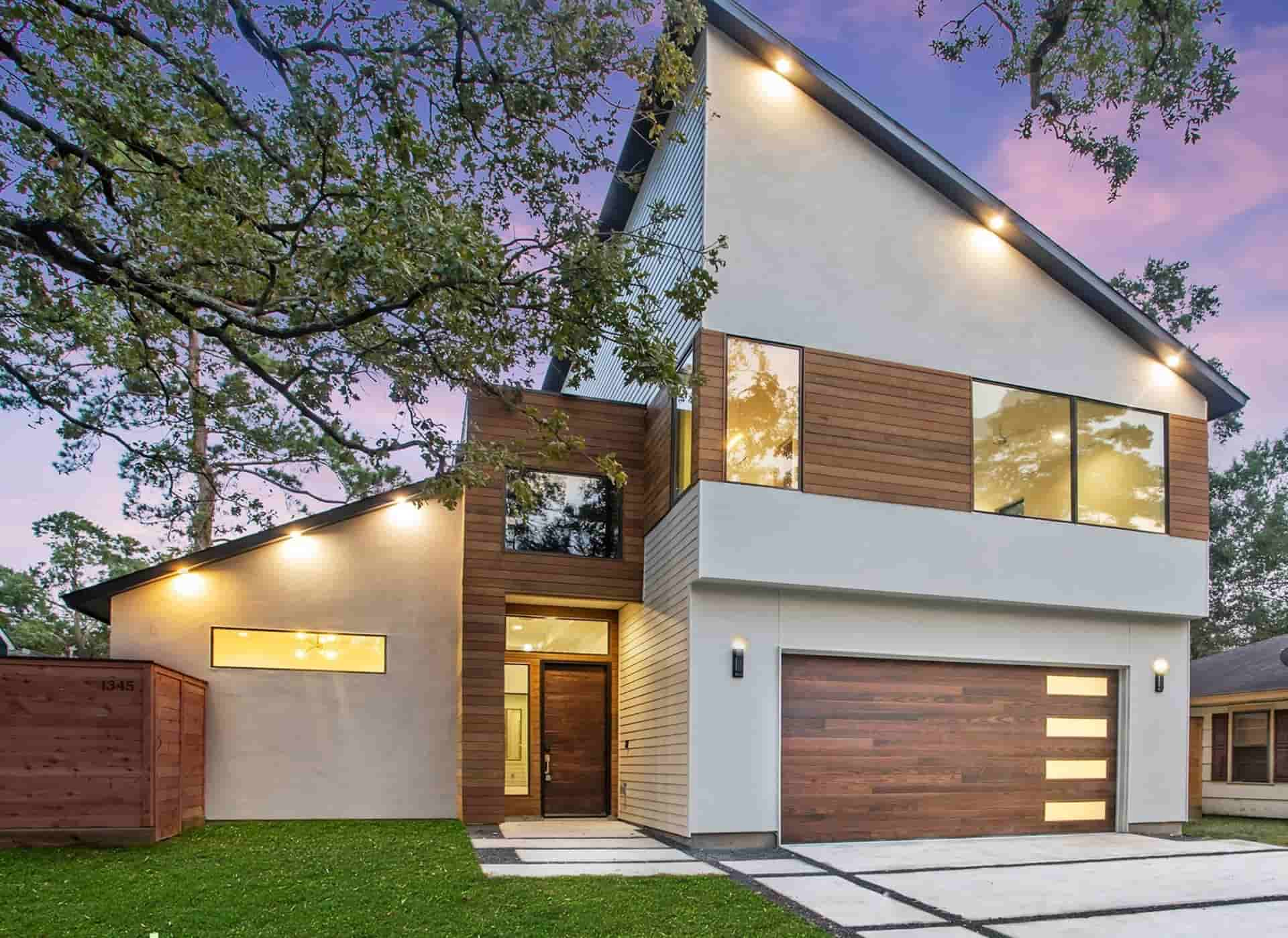 Hazard Insurance

If you are looking into hazard insurance, you might be closing on a new home and mortgage. Mortgage lenders require you to have hazard insurance in place before you close on your home. You may or may not know that hazard insurance is part of home insurance.
Hazard insurance is not a separate policy you can buy. But, when you get homeowners insurance, it comes with hazard insurance built-in that satisfies your mortgage lender.
In this article, we will discuss the ins and outs of hazard insurance so that you know what you are getting when signing the dotted line.
What is Hazard Insurance?
When lenders ask for hazard insurance, they care about protecting their investment with insurance covering the cost to rebuild or repair your house if it gets damaged. Hazard insurance does that. It pays when one of 16 perils destroys your house and buildings on your property.
Most policies protect against structural damage to attached and detached structures, such as your garage, gazebo, or pool house. Detached structures like gazebos and fences are called "other structures" or Coverage B on your home insurance policy. Your house, or dwelling, falls under Coverage A on your policy.
As we mentioned, these 16 hazards (or perils) cover your house and other structures on your property through a homeowners insurance policy. Four policy types of home insurance will satisfy your lender. They are:
Each of these policies covers your home's structure and property (other structures) in your yard. They protect your lender's financial interest in the property you own and for which you have a mortgage. If the worst happened, your home's destruction, the insurance company would pay to rebuild it, and neither you nor your lender will lose the investment in the house.
The HO3 and HO5 policies include open perils coverage. Open peril means your home structure and other structures are covered against any peril unless it is explicitly excluded on your declarations page of the contract. However, insurers typically list 16 covered perils and excluded perils in the contract. If anything is missing, it is presumed covered.
HO7 and HO8 policies are named peril policies. That means the only perils covered are those 'named' or listed in the contract.
Home insurance policies must determine how much money to pay when you file a claim. HO3, HO5, HO7, and HO8 use a calculation method called replacement cost valuation (RCV). It uses whatever labor and materials cost to rebuild or repair your home when it got destroyed. No depreciation is applied, and other than your deductible, you have no out-of-pocket costs.
The home insurance (hazard insurance) coverage amount recommended and usually required by your lender is at least 80% of your home's value. You can also choose your deductible; $1,000 is a common deductible amount. Other structures coverage is usually 10% of your dwelling coverage amount. E.g., if you have a $300,000 policy, you have $30,000 for your shed, barn, fountain, lawn art, and custom built-in backyard kitchen.
Is Hazard Insurance the Same as Homeowners Insurance?
In a way, hazard insurance is the same as homeowners insurance because it is part of your overall home insurance policy. However, homeowners coverage protects more than just the physical structure, while hazard insurance only covers walls, roofs, floors, foundations, ceilings, and built-ins like kitchen cabinets, plumbing, and wallpaper.
When you buy home insurance, it comes with the following:
*These above are the portions of your home insurance your lender calls hazard insurance. Below is not part of hazard insurance mortgage requirements but is included in your home insurance policy.
Coverage C: Personal Property. This coverage applies to all your personal belongings inside and outside of your home.


Coverage D: Additional Living Expenses

. Also called Loss of Use, this pays for hotels and food if you must live elsewhere while your house gets fixed.

Coverage E: Personal Liability. This coverage pays legal bills, medical expenses, and property damage expenses if you are at fault for someone else's injury or property damage.
What Does Hazard Insurance Cover?
The 16 most commonly named perils included in your policy are:
Lightning
Fallen Trees and Other Objects
Vehicle Damage to Your Property (i.e., someone backs into your garage door)
Explosions
Civil Unrest or Rioting
Damage from aircraft
Volcanic eruption
Weight of ice, snow, or sleet
As a rule, these perils must be sudden and accidental for your policy to kick in. For example, if water damage stems from a roof leak you did not fix ten months ago, you cannot claim a loss settlement.
What Does Hazard Insurance NOT Cover?
Two significant perils not covered by hazard insurance include earthquakes and flooding. To protect against these disasters, you must buy separate earthquake and flood insurance.
Fortunately, more insurance companies are offering flood damage protection as an endorsement, so you may be able to add flood coverage to your existing policy. Otherwise, you can buy flood insurance from the National Flood Insurance Program or NFIP.
Also, keep in mind that since hazard insurance focuses on structural damage, it does not protect personal belongings. Instead, your homeowners insurance covers personal property.
Most insurance companies also exclude coverage for the following perils, although typically, you can buy an endorsement that covers one or more of these:
Power failure
Neglect
Nuclear hazard
War
Government action
The collapse of structures (your policy may provide some coverage)
Vandalism (if your house is vacant more than 60 days)
Mold, fungus, or wet rot (although your policy may provide some coverage)
Theft to your house while under construction
Wear and tear
Smoke from agricultural smudging and industrial operations
Smog, rust, and corrosion
Discharge or seepage of pollutants
Animals that you own
Talk with your insurance agent about specific situations where your hazard insurance will not cover a claim.

Hazard Insurance Property Valuation Methods
When you file a claim, you want to be sure that you will receive sufficient funds to repair or rebuild your home. Insurance companies have several ways of valuing your home against total loss and damage claims. Here is a rundown of each possible valuation method.
Actual Cash Value. ACV pays the pre-loss value of the property. That means insurers use the cost to rebuild your home, minus depreciation, to calculate the total amount you get to rebuild. E.g., if your sofa got damaged and it cost you $4,000 to replace it today, insurers start with $4,000 and deduct depreciation. Personal belongings coverage uses ACV.

Replacement Cost Value. Fortunately, most homeowners insurance policies use RCV for damage to your home and other structures. Replacement cost coverage refers to the amount it will cost to rebuild the house today. It does not deduct depreciation.

Agreed Value. In this case, you and your insurance company agree upon your home's value before setting up the policy. Then, when you file a hazard claim, the insurer pays that amount.

Market Value. This option means that your insurance provider pays based on what you could sell the property for on the open market (at its pre-loss condition).

Guaranteed Replacement Cost. Your

policy comes with a policy limit: the maximum amount of money your insurer will pay to replace your house. GRC pays whatever it costs to replace your home, even if those costs are higher than your policy limit.



Functional Replacement Cost. FRC replaces damaged items with different and expensive materials or products that provide the same functionality and original item. It is a way to reduce your premiums.
Most plans use RCV for your house and other structures, but some limited coverage policies (HO1 and HO2) may use ACV for your home.

Hazard Insurance Deductibles
A deductible is an amount you must pay before your insurance kicks in. Most policy types have a hazard insurance deductible, and the higher it is, the more you can save on monthly premiums. However, when disaster strikes and you must rebuild or repair your property, you might want a lower deductible instead.

Here is an easy breakdown of how this process works: Let us say that your hazard insurance covers your property up to $100,000 and includes a $5,000 deductible. Many policies use a percentage instead of a dollar value. So, in this case, your deductible is five percent.

A windstorm knocks a tree down, which crashes through your roof and destroys part of your house, and the total cost to rebuild is $25,000. Based on your deductible, you must pay $5,000, and your insurance company will pay the remaining $20,000.
Hazard Insurance Declaration Page
When buying homeowners insurance, your provider will give you a declarations page. This document acts as a summary of your protection, including hazard insurance. The elements provided on the declarations page include:
Policyholder and Account Number
Named Insured (You and anyone else living on the property)
Policy Coverages (i.e., hazard, additional living expenses, personal liability, etc.)
Coverage Limits (i.e., $250,000 for hazards, $100,000 for ALE, etc.)
Deductible Amounts
Monthly Premiums
Property Address
Effective and Expiration Dates
If you purchased endorsements or floaters for specific items, those might not be on the declarations page. Since this is a summary document, it might not have every detail about your home insurance listed.
Do I Need Hazard Insurance?
Yes, if your lender requires it. Also, yes, regardless of your lender, you should always have hazard insurance on your property. Even if you own multiple homes, dwelling coverage (another form of hazard protection) keeps your properties financially secure. While you can limit the number of named perils to save money, it is never a good idea to leave any property uninsured.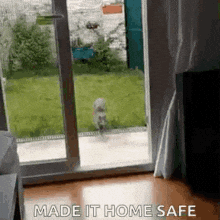 Is Hazard Insurance Required?
If you buy a home through a mortgage lender, it is. Remember, mortgage lenders want to minimize their risk as much as possible, so hazard insurance protects their investment until you pay off the loan. Technically, once you have finished paying the mortgage, you can remove any homeowners insurance, but why put yourself in such a precarious position?
Hazard Insurance Requirements for Fannie Mae
If getting a mortgage through Fannie Mae, you must buy sufficient hazard insurance. Fannie Mae might also require flood insurance if the property is within a particular flood hazard area (SFHA). Adequate hazard coverage includes:
Theft/Vandalism
Acts of Terrorism
Builder's Risk Insurance (in case any damage occurs when renovating or rebuilding the property)
Vehicle and Aircraft Damage
Boiler and Machinery Coverage (if applicable)
Sinkhole or Earthquake Protection (if you live in an area where they occur)
Fannie Mae often recommends an all-risk policy (aka open perils policy) whenever possible to ensure that nothing gets omitted from the covered perils list. If you opt for extended coverage, such as an endorsement, you must make sure that Fannie Mae is also listed on the policy.
The lender also requires that any hazard insurance company have an A or A+ credit rating. Click this link for a full and detailed list of Fannie Mae's hazard insurance requirements.

Hazard Insurance Escrow
When buying a home through a mortgage lender, you must provide proof of insurance before receiving the loan. Typically, you must pay for a full year of homeowners and hazard insurance upfront to qualify. While you could pay via cash, check, or credit card, many people choose to use an escrow account.
Escrow refers to a third-party account used to make mortgage and insurance payments. When you pay your mortgage, the lender puts a portion of that payment into an escrow account to cover insurance expenses.
What is Hazard Insurance on My Mortgage?
Most mortgage companies require you to pay your hazard insurance upfront into a mortgage escrow account (described above). Then they pay your hazard or home insurance for you from the escrow account. So, if you see hazard insurance on your mortgage, that is what it is.
As we mentioned, hazard insurance covers structural damage to the home itself. While mortgage lenders may only require hazard insurance, the protection always gets bundled as part of a more comprehensive homeowners policy. So, it may say hazard insurance, but it is your home insurance too.
Hazard Insurance Cost
Since hazard insurance is part of your homeowners insurance policy, it does not come with its own cost. That said, hazard protection typically represents about 0.25 to 0.3 percent of your home's total rebuild cost. However, if you get flood and earthquake protection, it could be even higher.
Hazard Insurance vs. Mortgage Insurance
While hazard protection covers the structure itself, mortgage insurance protects your home loan. Mortgage lenders are notoriously conservative about lending money and want to make sure that you will pay it back. Property insurance ensures that the loan collateral (the house) will not depreciate because of physical damage. Mortgage insurance, however, pays your lender if you default on your loan.
Usually, lenders require both policies if they pay more than 80 percent of the home's value because they are assuming more risk. If you can pay at least 20 percent of the loan upfront, you likely will not need mortgage insurance, but you will still need hazard protection.
Hazard Insurance Premium Calculator
You can find multiple online home insurance calculators that allow you to determine your monthly homeowners insurance premiums. These calculators can help you budget your expenses, particularly if you are thinking of changing or upgrading your policy. These calculators use the following information to come up with a monthly cost:
Home Location. Do you live in a high-risk area? Are storms and other disasters common?

Home's Value. How much is your house worth right now?

Coverage Limit. A $500,000 policy will cost more than a $300,000 policy.

Deductibles. The higher your home insurance deductible, the less you pay per month.

Home Details. This information can include things like your house's age, foundation type, building materials, and more. For example, older homes are often harder to rebuild.
Keep in mind that these calculators estimate homeowner insurance costs, not specifically hazard coverage. However, since you cannot buy hazard insurance separately, that does not matter.
Hazard Insurance FAQs
Here are some additional frequently asked questions to help you understand hazard insurance better.
Is Hazard Insurance Deductible?
When filing taxes, you cannot deduct homeowners insurance since it qualifies as a personal expense. However, if you own rental properties as a landlord, you can deduct your policy amount since it is considered a business expense.
How Do I Know If I Have Hazard Insurance?
If you have homeowners insurance, you have hazard insurance. Any policy that protects against structural damage to your house is hazard insurance.

Does HOA Cover Hazard Insurance?
No. Your HOA fee does not cover your house or condo hazard insurance. However, if you live in an HOA community, the HOA buys HOA hazard insurance coverage for common areas and shared structures, such as the building's roof.
You are responsible for buying a separate policy for your unit, though. If you have a house in an HOA, your homeowners insurance includes hazard insurance.
If you have a condo or co-op, your policy covers contents only, not the structure. In your case, your condo or co-op association buys the HOA hazard insurance for the structure of your building and common areas. So, you likely will not be required to have a hazard policy.
Hazard Insurance Quotes
Buying hazard insurance is easy when you can compare rates and policy options from different insurance carriers side-by-side. We, Young Alfred, can do that. We are a licensed insurance agency in all 50 states and can help you with your hazard insurance. Get your free instant hazard insurance quote by clicking the button below!
Hope that helps!
At your service,
Young Alfred