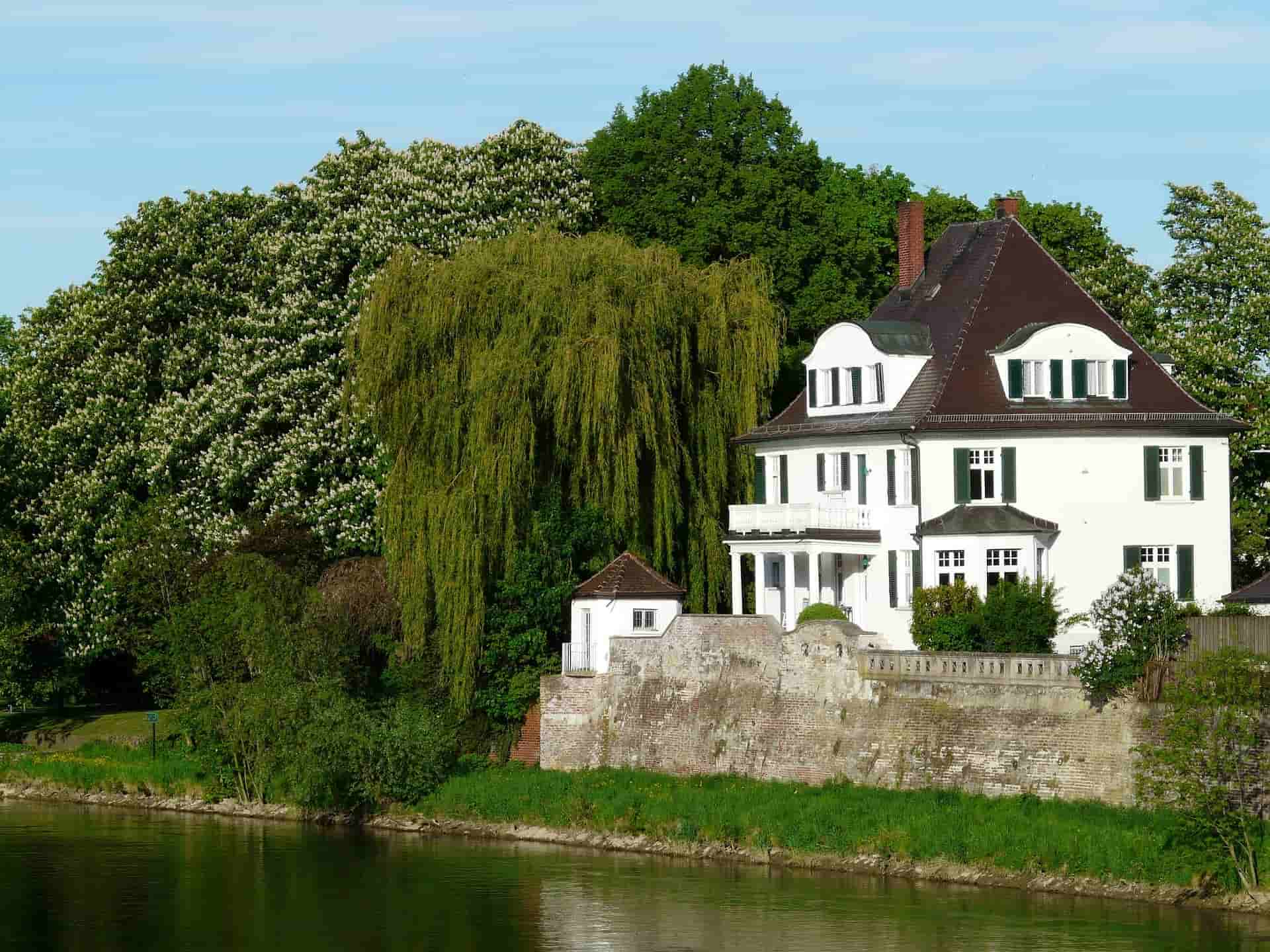 HO5 Insurance

When shopping around for homeowners insurance, you will notice that there are different coverage options. While most individuals opt for a standard HO3 policy, you can go with an HO5 plan instead, the Cadillac of home insurance policies. If you are not sure of the difference, do not worry - we can help!

This article will discuss the various elements of the HO5 insurance policy and whether it is worth the cost. Here is what you need to know.

What is an HO5 Homeowners Policy?
HO5 is premium home insurance. What sets HO5 apart from the rest is that it is an open perils policy for your house and personal belongings. Also, personal items get valued with RCV, not ACV. Hence, it covers more and pays more on claims.

There are eight different versions of home insurance, ranging from HO1 to HO8. An HO3 is the most common; 80% of all policies are HO3. Let us break down the benefits of the HO5 policy.

Both HO5 and HO3 policies are open perils for your house, which means any disaster is covered. HO5 is an open perils policy for all your property, your dwelling, and personal belongings.

However, like other policies, it does list perils on the declarations page that insurers do not cover. Even so, HO5 claims are easier to get approved. If the hazard that destroyed your property is not explicitly excluded, it is almost always covered without question. HO3 plans often require proof and insurance adjuster scrutiny.

HO5 values your dwelling and personal belongings using RCV when you file a claim. Most other policies value your home with RCV, but personal items with ACV. ACV deducts depreciation, so you get less money. RCV pays you the price to buy new items at today's retail price.

That said, not all insurance companies offer HO5 policies, and your home may not qualify. Usually, an insurance company wants to limit its liability. Since HO5 home insurance is more comprehensive, there is more risk to the insurer. So, many of them will only cover newer homes in areas with fewer perils.
For example, if you live in a region that regularly experiences high winds and hurricanes, you may not qualify, or there might be additional exclusions within the policy.

HO3 vs. HO5
Although HO3 and HO5 plans are similar, there are a few crucial differences. Both options protect your home, personal property, personal liability, and additional living expenses should your house become uninhabitable. Here is where they differ:
| | | |
| --- | --- | --- |
| | HO5 | HO3 |
| Dwelling | Open Peril | Open Peril |
| Personal Property - Covered Perils | Open Peril | Named Perils |
| Personal Property Valuation | Replacement Cost | Actual Cash Value |
Actual Cost Value (ACV) vs. Replacement Cost Value (RCV)
One of the limitations of the HO3 option is that it pays ACV for personal property. This term means that the insurance company only reimburses you for an item's current worth. That is today's retail price minus depreciation. Unfortunately, that value is usually less than what it costs to replace the item.

Replacement cost coverage, however, pays based on the price of a new item, making it easier to replace your stuff.

Open Perils vs. Named Perils
Both HO3 and HO5 insurance offer open perils for the structure of your home. This term means that your policy covers your house for everything except situations listed explicitly as exclusions (more on that later).

An HO5 policy, however, also provides open-peril protection for the contents of your home. That includes your furniture, clothes, electronics, etc. If you can prove that an excluded peril (more on those later) did not cause the damage, you can file a claim to replace your belongings. HO3s cover personal items for named perils, the perils explicitly listed on your declarations page.


Price
Since HO5 insurance is more comprehensive, HO5 also costs a lot more. Your HO5 premiums will be much higher than an HO3 plan.

HO5 Insurance Coverage
Before signing an HO5 comprehensive form, you should know what's included (and not included) within your HO5 plan. While the specific details may change between insurance companies, here are the essential elements you can expect.

What Does HO5 Coverage Include?
Structural Damage

. An HO5 policy protects against open perils for your house, any attached structures (i.e., a garage), or detached structures (i.e., a pool house).

For detached structures, the policy pays up to 10 percent of your total coverage. For example, if you have $500,000 worth of homeowners insurance, only $50,000 would go toward detached structures. You can talk with your agent about increasing this percentage if necessary.

Personal Belongings. The HO5 plan is an open perils policy for your stuff. Open perils cover everything you own inside and outside of the house. This designation means that you do not have to prove that damage occurred from a named peril.

Overall, open perils coverage makes it much easier to file a claim since you do not have to verify if your policy covers it. If an excluded peril did not cause your damage, you should get paid.

Although, note that some categories of items have coverage limits. Jewelry, bikes, electronics, art, etc.

Additional Living Expenses (ALE). If a disaster makes your home uninhabitable, your policy pays for expenses like hotel stays and food.

Personal Liability. Should someone get injured on your property, your policy covers lawsuits. It also pays to repair or replace damaged items of others, as well as their medical bills.
What Does an HO5 Policy Exclude?
Although HO5 policies are open peril, there are quite a few exceptions. Typical HO5 exclusions are:
How Much Does HO5 Insurance Cost?
According to recent data, less than 14 percent of homeowners have HO5 plans. The national average price of HO5 homeowners insurance is $1,250 per year.

While there is a lot of information regarding the average cost of HO3 policies, it is hard to get a number for HO5 insurance. The primary reason for the discrepancy is because fewer homes have this coverage. Regardless, expect to pay at least a few hundred more.

The factors that can influence your HO5 premiums include the following:
Deductible. An HO5 deductible is how much you must pay before insurance kicks in. By raising this number, you can lower your monthly payments.

Home Value. Since HO5 policies typically cover newer homes, the appraisal value will affect the policy rate. The insurance company may also want a home inventory.

Insurance Score. If you have an excellent insurance score, your rates should go down.
Is HO5 Insurance Worth It?
If you like the notion of having comprehensive home insurance that better protects both your house and its contents, then HO5 insurance may be worth it. If you can afford it, yes, it is worth it -- although can you put a price on peace of mind? It is different for everyone.

However, since your premiums will likely be much higher, you must weigh the costs vs. benefits. If you are looking to upgrade your existing HO3 coverage, it might be better (and cheaper) to add endorsements to your policy instead of switching from an HO3 policy. You can get an endorsement to have RCV for personal property instead of ACV, which many homeowners do. You can also add named covered perils to your HO3 policy.

Overall, you should consider the likelihood of various disasters and whether the extra protection is worth it.

HO5 Home Insurance Claims Process
One distinct advantage of HO5 insurance is that it comes with a much more streamlined claims process. Rather than having to verify if your home insurance policy covers the damage, you only must consider whether it falls under an excluded peril. If it does not, you can file a claim. That said, you should still take photos of any damaged items and provide as much information as possible to expedite payment.

Compared to an HO3 policy, HO5 claims might be a little easier.
Get an HO5 Homeowners Insurance Quote
If you are interested in buying HO5 insurance, comparing quotes and policy options between many companies helps. You will also need to verify that your home qualifies for this kind of coverage.

We, Young Alfred, are a licensed insurance agency. We are licensed to sell all types of policies in all 50 states for 40+ insurance carriers. Click below to see what policy options you can get. Get better protection today!
Hope that helps!
Free Online HO5 Insurance Quotes
At your service,
Young Alfred