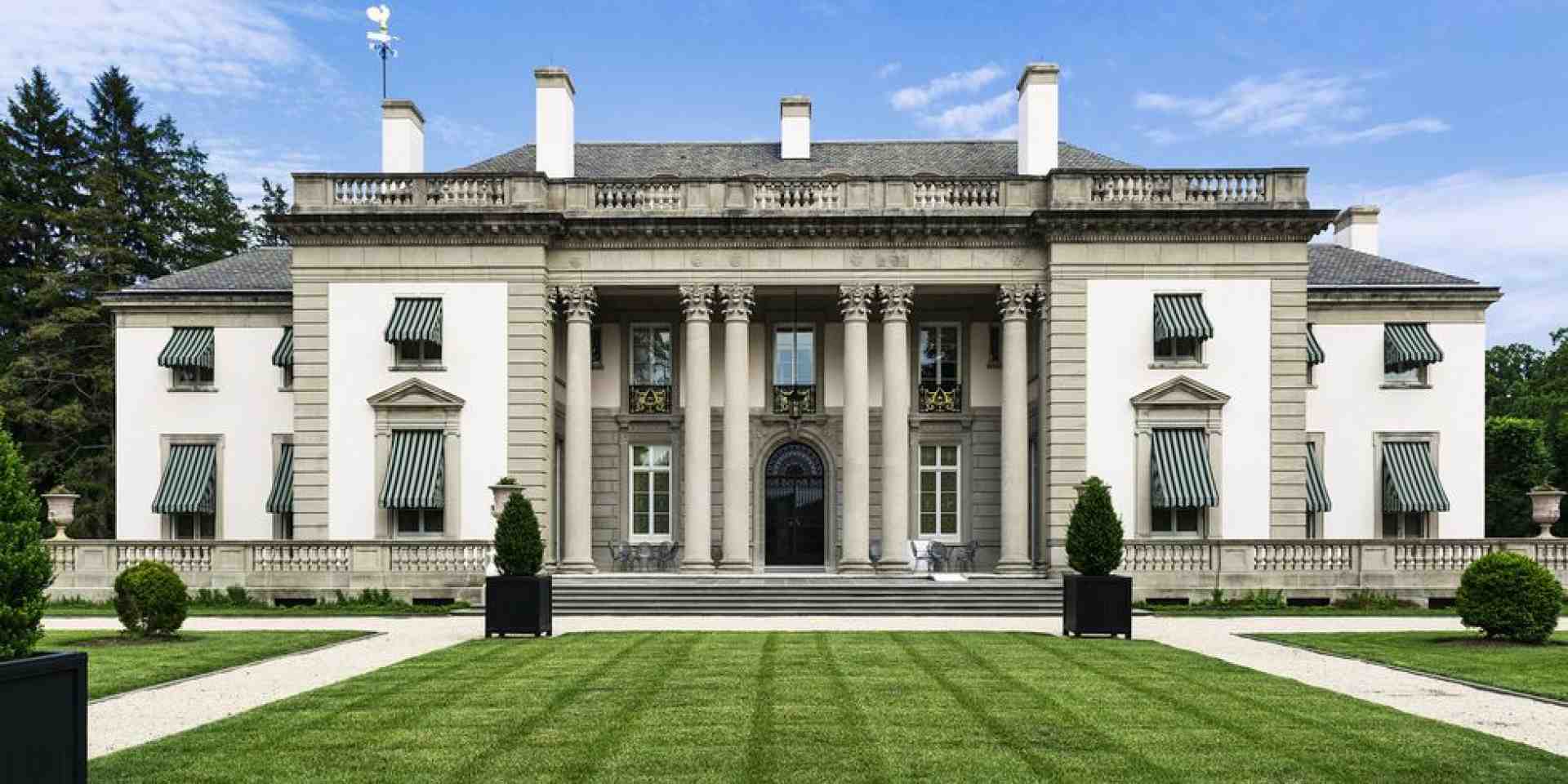 Photo Credit: John Greim, 1910, Nemours Estate, Wilmington, Delaware
Historical Home Insurance (HO-8)
Historical homes and homes in historic districts are beautiful and intriguing. They stimulate the mind and a sense of wonder, so it is not surprising that so many people own historic homes or try to buy them.
Many do not realize, though, that since historic homes are unique, they also require unique insurance coverage, typically an HO-8 policy designed for historic and older homes. The best way to protect your home is to understand how historic home insurance, or HO-8 insurance, works and examine any necessary additional coverage your home needs.
In this Article
Before you begin your journey, you should also know only ~20% of insurance companies will insure an older or historic home. The number one reason typically has to do with old knob-and-tube electrical wiring, followed by its unique craftsmanship. We will get into that and many other things you should know and how to overcome the obstacles. We also provide a list of carriers who might offer insurance for historic homes.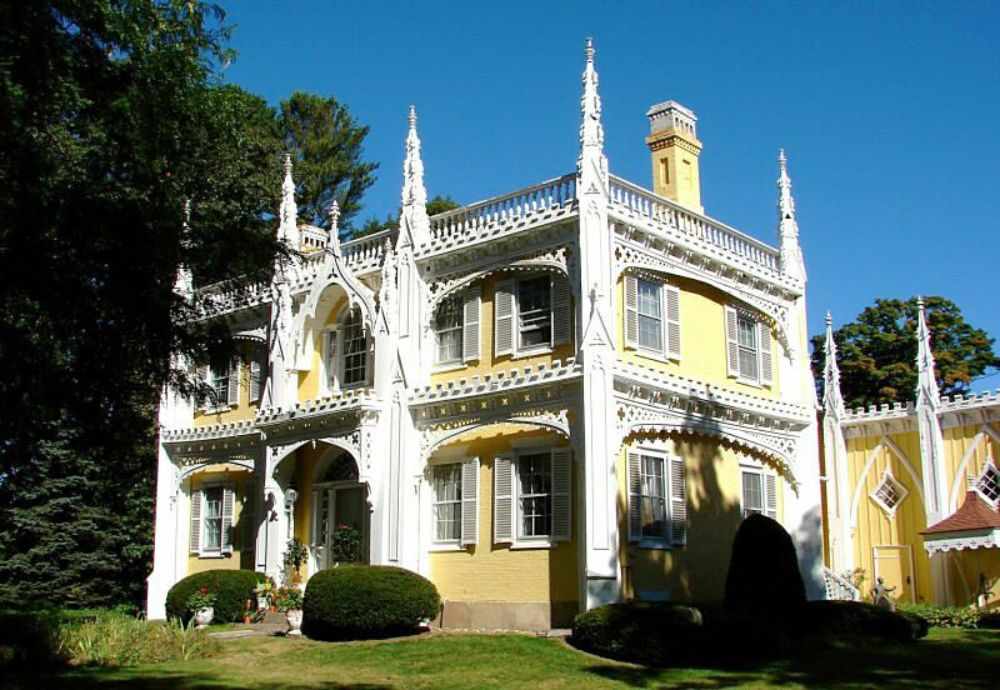 Photo Credit: trekearth.com, 1846, Kennebuck, Maine
Does Your Home Qualify as Historic?
There are three essential criteria a property must meet to be considered historic: age, integrity, and significance.
Age
Typically, homes must be at least 50 years old to be considered historic properties.
Integrity
The home's integrity must be intact, meaning that the setting, design, location, feeling, and artistry are the same as it once was. It should still look the same, be in the same place, and have the same overall feel of its youth. If parts are damaged, they must be restored to the original condition and design.
Significance
Even if it is considered historical according to the previous two criteria, it is typically the home's significance that determines its historical value. A home meets historical significance criteria if:
It has some association with people, events, or something else that impacted our history.
It has essential information about a specific period.
It has specific characteristics and construction techniques or craftsmanship indicative of, and imperative to, a particular time.
If you suspect a home is historical, you can find out at the National Register of Historic Places or the National Trust for Historic Preservation, ask the real estate agent, or do a title search. You might also find information at your local library, historical society, or census records.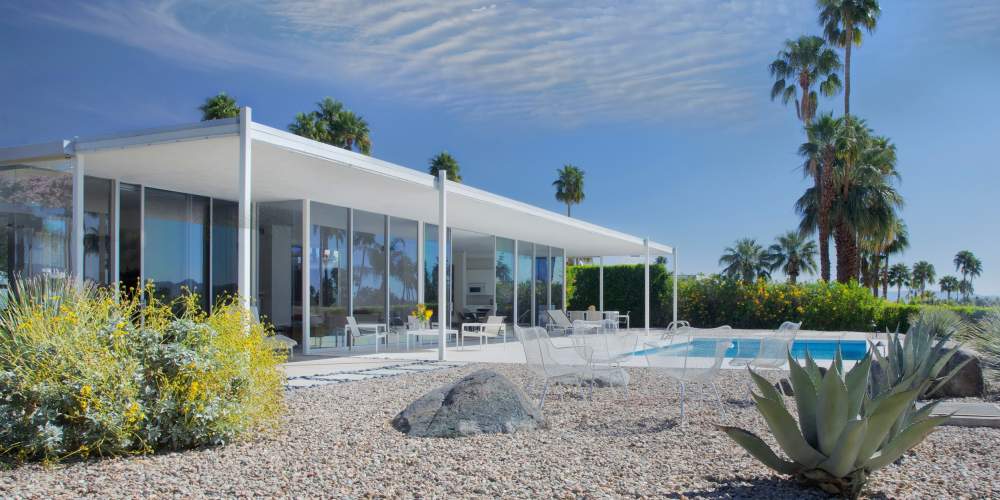 Photo Credit: Architectural Digest, The Cody Glass House, 1967
How to Insure a Historic Home
There is a homeowners policy created uniquely for historic homes, the HO-8 insurance policy. In most cases, the HO-8, combined with various endorsements and floaters, is the best way to insure a landmark home. It is commonly used for historic homes because an HO-8 might also be your only option. Historic homes are expensive to restore; therefore, most insurers will deny you a standard homeowners insurance policy (HO-3), typically used for most homes, and other policies -- HO-1, HO-2, and HO-5 -- used for houses.
Historic homes have architecture and craftsmanship that is quite different from what we typically see today. Over time, updated processes and materials have made it faster and easier to build homes. However, a lot of personality, unique features, and craft got lost along the way.
Recreating a home-built decades ago requires specific materials and skills that not everyone has or can access. Due to this, damages to these homes are much more consequential than damages done to more modern homes. These facts result in the necessity for unique considerations when purchasing insurance coverage.
Historical home insurance (HO-8) caters specifically to historic homes' needs, including the materials, compliance with building codes, and specialists needed to repair and renovate these precious pieces of history.
If you have updated your home's HVAC, plumbing, electrical, and roof, and if you purchase scheduled endorsements for your home's unique artistic and architectural elements, you might qualify for an HO-3, the standard homeowners insurance policy.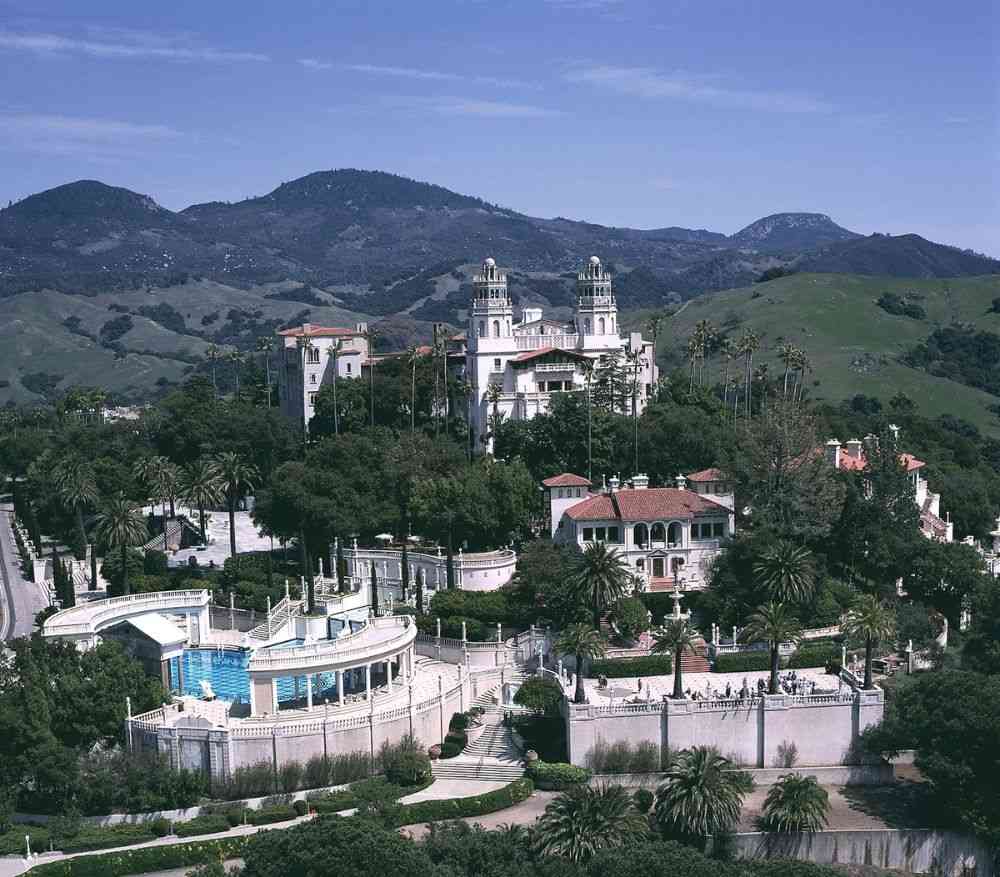 Photo Credit: Hearst Castle/California State Parks, Hearst Castle, San Simeon, CA, built between 1919 and 1947
What is Historic Home Insurance (HO-8)?
If your landmark home is older than 40 years, it qualifies for HO-8 home insurance. HO-8 policies protect homes that are:
Historic landmarks, registered landmarks
Architecturally important
Older homes, mostly 40 years or older
Homes constructed of hard-to-replace materials
HO-8 is not limited to historic homes. If your house has custom architecture and unique artistic designs or can no longer buy replacements for doorknobs, custom kitchen cabinet, room, and front doors, an HO-8 might be right for you. If the house was custom built with ornate custom woodwork in ceilings, floors, walls, and moldings, or if your marble or terracotta floor came from Italy, you should consider an HO-8 policy for more affordable coverage. If a disaster strikes, an HO-8 plan might be your only option to restore what you can of your home's historic essence.
Generally, if your home costs more to replace than its current market value, or restoration costs exceed existing materials and construction methods, HO-8 coverage will typically be your best — and most affordable — home insurance option.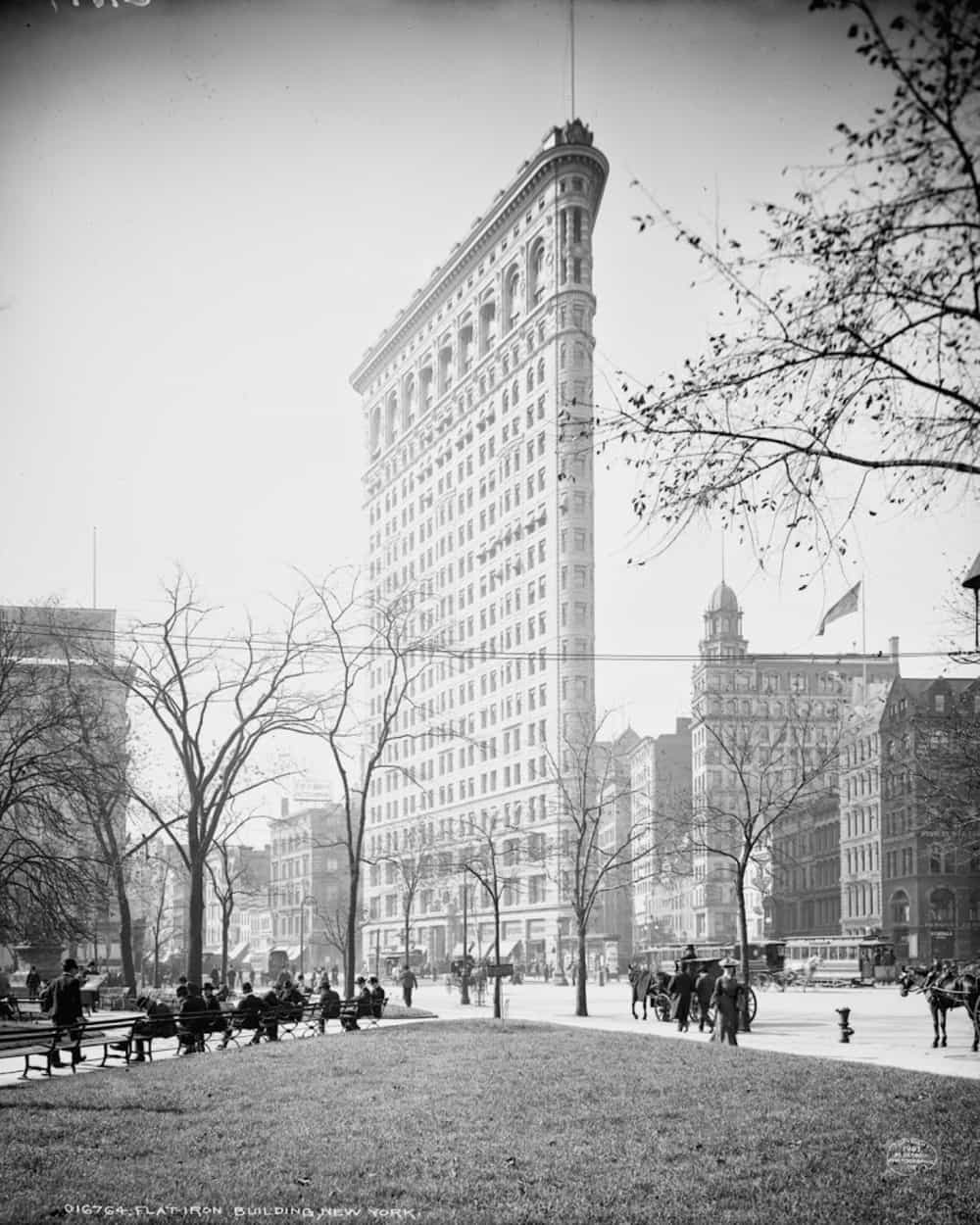 Photo Credit: Library of Congress, Flatiron Building, New York, NY, 1903
Historic (HO-8) vs. Standard (HO-3) Home Insurance
Most homeowners have an HO-3 policy, an affordable plan that covers the basic needs of most homes built around 1980 and after. Insurers can offer lower rates for an HO-3 policy because it costs less to repair or replace those homes. They usually meet building codes and were built better to withstand severe storms and other disasters versus older homes. Generally, the risks are lower and more predictable for insurers.
As it is riskier to insure historic homes, HO-8 premiums are higher, even with less coverage. It is a bare-bones policy offering less coverage than HO-1, HO-2, HO-3, and HO-5, but something is better than nothing. HO-8 historic home insurance to similar to buying catastrophic health insurance (low premiums/high deductibles) when you cannot afford comprehensive health insurance, or if you were denied standard health insurance due to a pre-existing condition.
There are three fundamental differences between an HO-3 and an HO-8 form policy, covered perils, how items get valued during the claims process, and the type of construction and materials the insurer will allow on a claim:
Standard Homes (HO-3)
Historical Homes (HO-8)
Covered Perils
16 Perils:
Theft
Explosion
Smoke
Volcanic eruption
Damage from Aircraft
Wind and Hail
Damage from Vehicles
Fire and Lightning
Vandalism, malicious mischief
Civil commotion and riot
-----------------------------------------
Leaking & Burst Pipes
Electrical Current
Falling Objects
Weight of Ice, Snow, or Sleet
Water Damage
Appliances Damage
Freezing Pipes
10 Named Perils:
Theft ($1,000)
Explosion
Smoke
Volcanic eruption
Damage from Aircraft
Wind and Hail
Damage from Vehicles
Fire and Lightning
Vandalism, malicious mischief
Civil commotion and riot
-------------------------------------------
Property Claim Valuation
Replacement Cost (Dwelling & Other Structures) RCV
Actual Cost Value (Dwelling & Other Structures) ACV
Construction and Materials
Like and Kind Construction and Materials
Common Construction and Materials
Covered Perils. A few perils are worth discussing.
Falling objects sound like UFO's, but they are also trees. Historic homes are more likely to have older rotting or more fragile trees that may fall due to age and during a storm. They are not covered.
You may wish to keep the charm of original appliances, or your historical district might require it, but HO-8 excludes them. The expense to upgrade electrical, pipes, and roofs could be prohibitive, yet if they get damaged, do not count on your HO-8 policy to help.
Property Claim Valuation. There is a massive difference between RCV and ACV. ACV deducts depreciation, and it is used for both the dwelling and personal property, whereas HO-3 uses RCV for the house. If your historical home, worth $2M, burns down, and you get a quote for $6M to rebuild with the same or similar marble floors and wood imported from Italy, you only get $2M.
Construction and Materials. If you cannot afford to import the floors and wood from Italy, your insurer will pay for wood used to build a typical home in the US. Railings will not be hand-carved, the wallpaper will not be hand-stenciled, and the Venetian carpet on your spiral staircase might get replaced with Macy's best alternative.
How to Get HO-3 Home Insurance for a Historic Home
It won't be easy, but if you found a way to upgrade your home to current building codes and if you updated your appliances, electrical systems, plumbing, and roof, you might qualify for an HO-3 standard home insurance policy.
If you have done that, the first thing to do is have an inspection, then file for an HO-3 policy.
If HO-3 is not an option, do not worry. You can buy an HO-8 form with add-ons to cover perils and things not included in your HO-8.
Please note that you could lose your historic home registry if the historical integrity is lost during upgrades. It is crucial to hire historic renovators who care about retaining the historical integrity of your home as much as you do. You might also have renovation restrictions if you live in a historic district. Check all historical district regulations and important registry requirements before embarking on any upgrades.
Get an Inspection
Whether you're buying, inheriting, or already own a historic house, it is essential to get an inspection. The inspector should examine the exterior and interior for sagging floors, leaks, missing shingles, water damage and mold, appliances, electrical systems, plumbing, the roof, and everything else so you can prove your property's condition.
Inspections help you understand what to expect, and they help you when buying home insurance.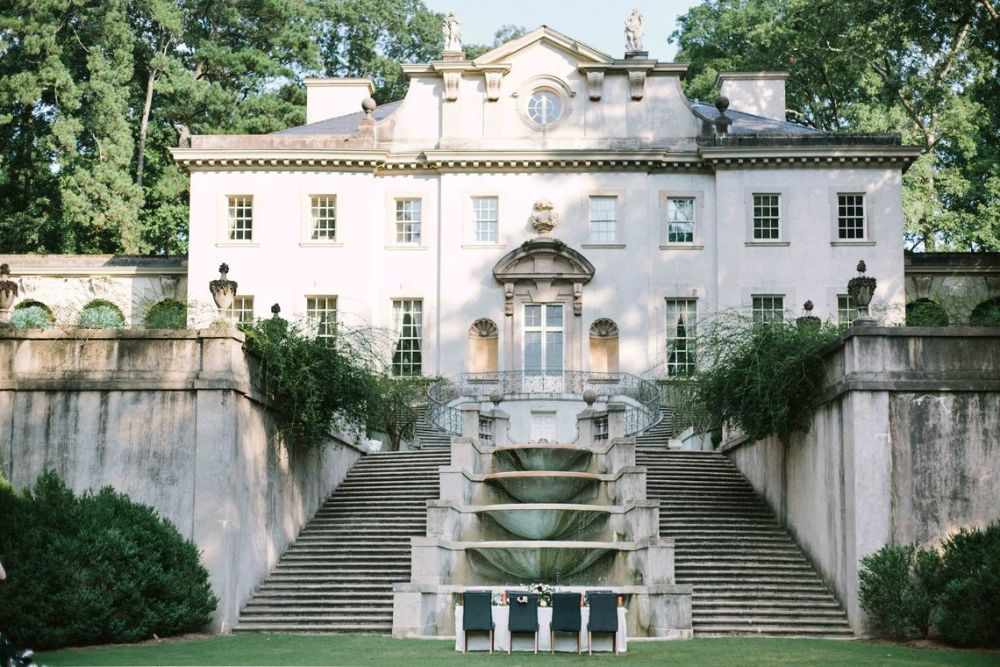 Photo Credit: Atlanta's Swan House, 1928
What Does (HO-8) Historic Home Insurance Cover?
The most basic HO-8 historic home policy covers 10 of the most common perils:
Theft ($1,000)
Explosion
Smoke
Volcanic eruption
Damage from Aircraft
Wind and Hail
Damage from Vehicles
Fire and Lightning
Vandalism, malicious mischief
Civil commotion and riot
HO8 Historic Home Insurance also covers:
Personal liability. If you are sued, this covers legal expenses and settlements.

Medical expenses. Medical costs of other people hurt on your property or by you.

Personal property. If you damage the property of others, the insurer will pay for repair or replacement.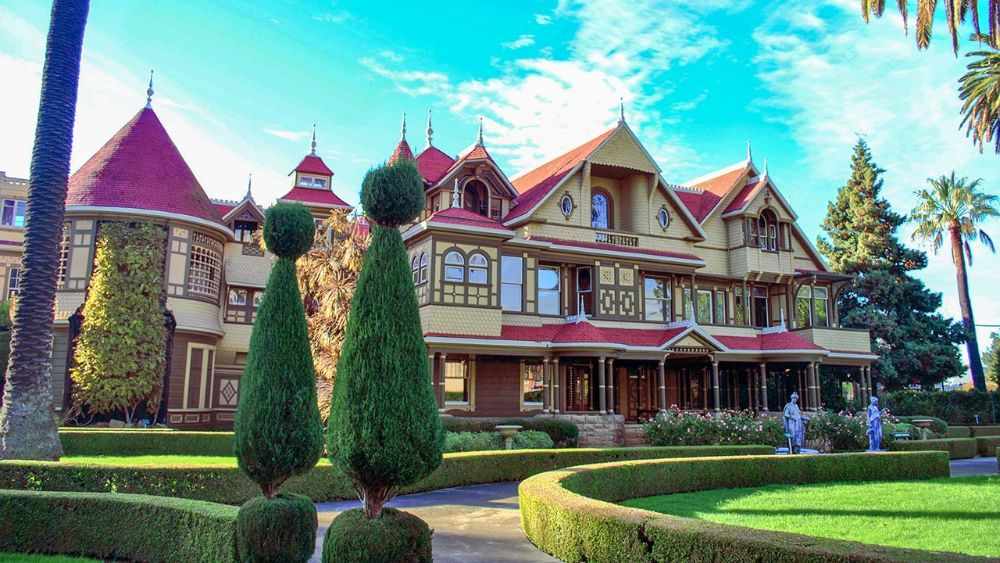 Photo Credit: Winchester Mystery House, 1886, San Jose, CA
What Does Historical Home Insurance NOT Cover?
Most often, a basic policy will not cover the cost of floods, earthquakes, and wear and tear. Additionally, it does not automatically cover full restoration or replacement. Those are things you will need to add on. These specific things are not covered:
Leaking & Burst Pipes
Electrical Currents
Falling Objects
Weight of Ice, Snow, or Sleet
Water Damage
Appliances Damage
Freezing Pipes
Earthquakes
Intentional Damage
Wear and Tear
Floods
Pollutants
Mold
War
Wear and Tear
Overflow of Sump Pump
Destruction or Confiscation by the Government
Cracking of Pavement, Walls, Roofs, or Ceilings
Vandalism when a Property is Vacant for More than 60 Days
Collapse, unless Caused by a Basic Peril
Intentional Losses
Nuclear Hazard
Recommended Endorsements and Floaters for Historical Homes
There are many floaters and endorsements you can purchase to extend the coverage on your historic home. Endorsements are add-ons to your policy that extend the amount of coverage. They can be scheduled endorsements or not scheduled. Floaters do the same, and they have different terms and conditions in a separate policy.
Speaking with an insurance broker or insurance agent can help owners of historic homes determine what endorsements or floaters they need, but here are a few to consider:
Dwelling and Other Structures
Your historic insurance policy may or may not cover wind, hail, or damage from other specific storms. Determine what coverage you have and add any additional coverage you need. Consider adding extended coverage for detached buildings and structures, such as a fountain, statue, or barn.
Upgrade Coverage
Upgrade coverage can help you get areas of your home up to building code, make it more energy-efficient, or upgrade service lines. Be sure to know what can and cannot be updated without compromising your home's historic integrity.
Equipment Breakdown
Historic homes typically come with old equipment and appliances. If you use these, having this additional coverage can help you get them back up and running if they break down.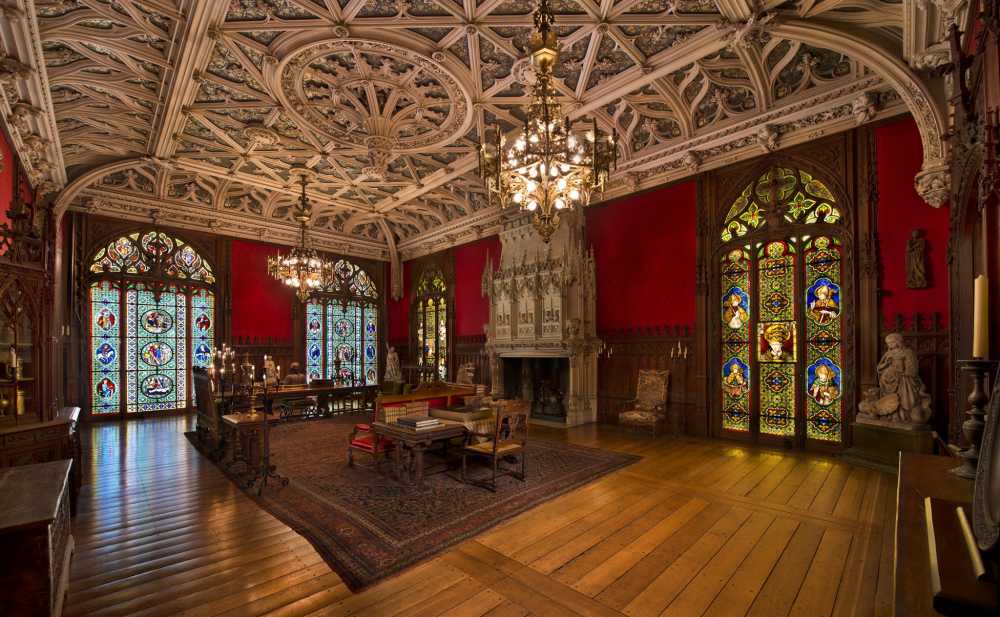 Photo Credit: Richard Morris Hunt, Marble House, 1892, Providence, RI
Valuables or Fine Arts
Consider an endorsement if you have any valuables such as paintings, furs, expensive jewelry, sculptures, antiques, and any other property that would exceed your coverage limits.
Some older homes often have relics designed by artists, such as marble fireplace mantels and Marc Chagall stained-glass windows.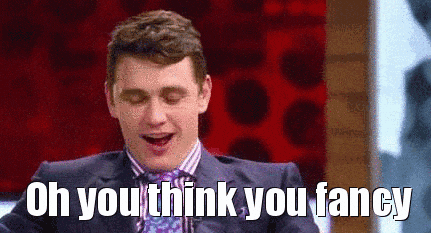 Scrutinize your policy. Suppose you have something like an antique chandelier or custom carved moldings attached to your dwelling's structure. In that case, your regular coverage may not cover it, or the price may exceed your coverage limits. For these artifacts, you will need to purchase additional endorsements or floaters.
Personal Property
All homes should have personal property insurance to cover losses of personal belongings due to theft or other covered events. The historical home insurance policy includes personal property, but like an HO-3 policy, it has sub-limits for specific personal belongings. This article, Policy Limits, shows each item and its sub-limits.
Water Backups
Your historic home probably has old pipes and an old sewer system. A water backup endorsement can cover repairs in the case of leaks and overflows.
Flood Insurance
All homeowners should have a separate flood policy as standard policies do not cover floods.
Get Guaranteed Replacement
When it comes to insuring a historical home, having guaranteed replacement cost coverage is a must. This coverage pays for the full cost of repairing or replacing damaged areas. It applies to both the exterior and interior of your home.
Not all insurers offer guaranteed replacement coverage for historic properties. Those that do often charge extremely high premiums. However, should damage occur, you will find that the benefits far outweigh the costs.
If you can't get guaranteed replacement coverage, extended replacement cost coverage is an excellent second choice.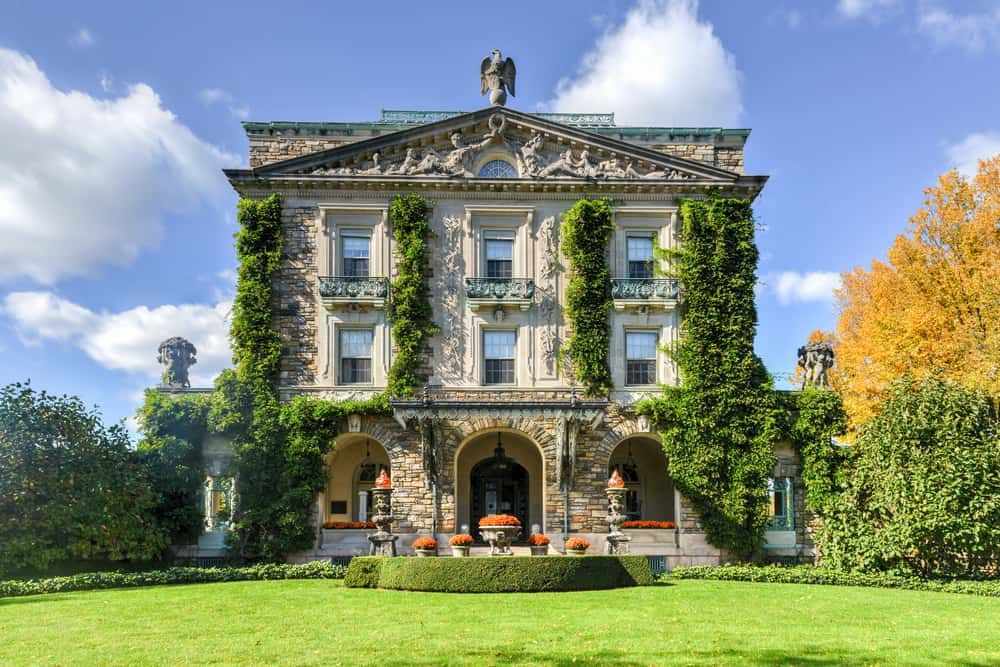 Photo Credit: Kykuit Estate, Rockefeller Mansion, New York, 1913
Is it More Expensive to Insure a Historical Home?
Yes. You can expect to pay around 20 to 60 percent more in insurance premiums for your historic home than standard home insurance. Historic homes are more expensive and often more difficult to insure than other homes for two big reasons: their materials and their compliance with current building codes.
Materials and Craftsmanship
Most older homes have materials that are no longer easy to find and sometimes are no longer available. If you find replacement materials, they will be more expensive.
These unique character-building materials include wide plank floors, ornate moldings, rough-cut lumber, plaster walls vs. drywall, lumber such as mahogany, solid doors vs. hollow doors, brass vs. brass-plate fixtures, marble mantelpieces, stained-glass Tiffany windows, and antique chandeliers.
The construction, craftsmanship, and one-of-a-kind architecture also require special skills, which costs more than standard home construction.
Of course, these timeless designs make older housing more expensive and harder to restore to the original home's integrity.
The insurance company takes these things into account when deciding whether to insure an older home and, if they do, how much risk they are willing to take on.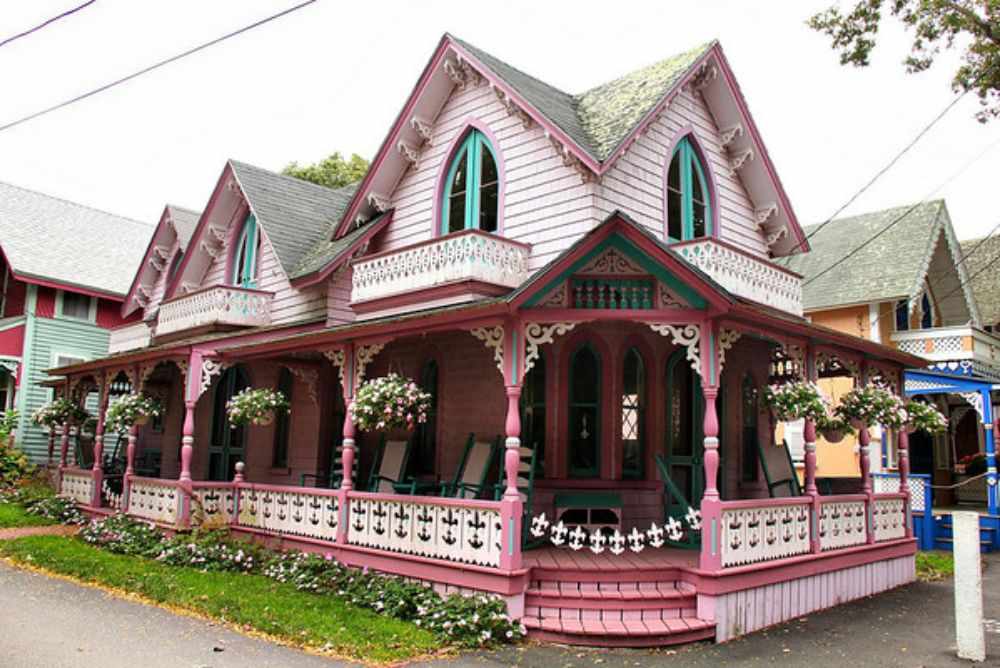 Photo Credit: Jay Birdseye, Gingerbread houses on Martha's Vineyard used for Methodist Camp Meetings, Oak Bluffs, MA, 1835
Building Codes
Building codes came about after the 1930s, so many historic homes typically are not up to current code. Building codes are continually adapting, therefore hiring a home inspector who can point out what needs to be updated and what is still acceptable will keep you safe and lower your insurance premiums. They should check:
Asbestos
Unstable foundations
Water damage and mold
Roof damage and deterioration
Electrical systems
Plumbing (water and sewer)
These factors are often responsible for high premiums. However, you can often lower your monthly insurance premiums by agreeing to a higher deductible.
Additionally, there are times that many insurance companies refuse to insure homes due to knob and tube wiring and claims history.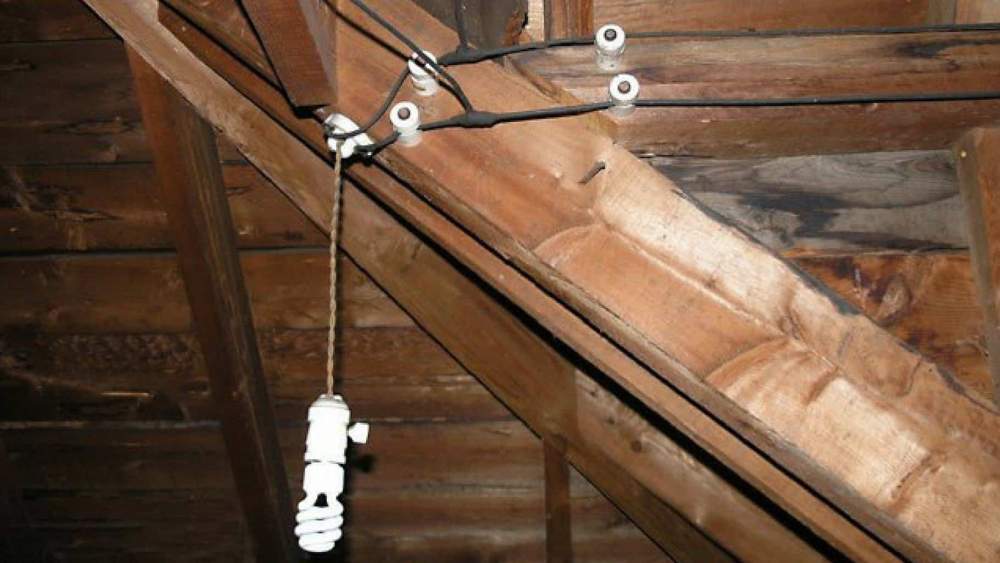 Photo Credit: Cottage Industries
Knob and Tube Wiring
In the 19th and 20th centuries, electricity moved through knob and tube wiring. Knob and tube wiring, or K&T wiring, is an electrical system that uses copper wire and ceramic knobs to conduct electricity. It is not allowed in any new construction, but there is no national electrical code that requires its removal entirely.
On the contrary, some locations allow it to remain in homes if it gets inspected and deemed safe.
However, insurance companies often shy away from insuring historic homes if they are mostly powered by K&T electrical wiring due to safety risks, such as:
Unlike today's systems, K&T has no ground wire, so extra electrical charges have nowhere to go.

Porcelain knob and tube systems have the hot and neutral wires separate from each other, so they dissipate heat into the air. When insulation is around it, the temperature will rise and potentially cause a fire to break out.
If your house has over 75% of knob-and-tube wiring, an insurer may deny your HO-8 policy request. However, if you can prove you have upgraded the kitchen and the knob-and-tube wiring only supports a few lights, insurers may consider you. In other cases, due to safety issues, insurance products may only be available to you after hiring licensed electricians to replace knob and tube wiring or wiring insulation throughout your entire home.
Claims History
It would be wise if you also spent time determining what issues your new or future home has had in the past. The Fair Credit Reporting Act made it possible for homeowners to get a report on the claims history of a home.
It is called the CLUE report, short for Comprehensive Loss Underwriting Exchange, and it shows the homeowner any loss claims made in the last five to seven years. Using this report can help you determine any potential trouble you might face so you can work to prevent them.
If you have issues finding someone to insure your historic home after you have made the required changes, consider contacting the National Trust Insurance Services, which partners with the National Trust for Historic Preservation.
Credits and Discounts for HO8 Historic Home Insurance Policies
Some insurance companies offer discounts to homeowners of historical properties, 5 to 15 percent off premiums if they take steps to reduce risks. Risk reduction can include installing fire and burglar alarms, renovating masonry, upgrading systems, and making other changes to meet current codes. Always research to determine what you can change without compromising the historical integrity of your home.
You might also get a lower insurance rate if your home is in a gated community. This extra security minimizes the risk of theft, so your home insurance company may offer a discount.
Your claims history plays a part in your insurance rates, as well. If you have not made any loss claims within a specific period, typically three years, your price will be lower. Ask about the "loss-free discount." When choosing an insurer, find out what discounts and credits they provide.
Best Insurance Carriers for Historical Homes (HO-8)
When insuring your historic house, you want to ensure you find a carrier with experience in that industry, and that can provide the protection you need at the best price. However, most insurance carriers will not insure historical homes or homes in a historical district.
To get insurance for your historical home, you often need to secure coverage from a non-admitted insurance carrier in the excess and surplus lines market. The following are some of the best insurance carriers that might still offer coverage for your historical home:
Lexington Insurance

Firemans Fund

Zurich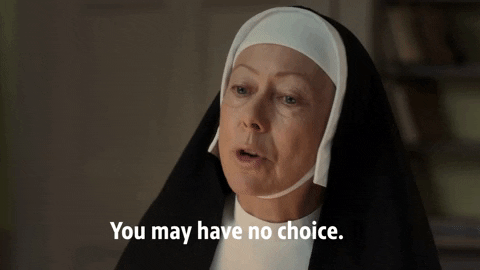 Claim Tips for Historical Homes
Have Documentation of Your Historic Status in a Safe Place
When you need to file a historical home claim or any other paperwork related to your home, it is best to have a copy of any historic status documentation in an easily accessible, safe place.
Keep an Itemized List of Valuables
Be sure to always keep an itemized list of valuables, from any jewelry you have to items hanging in your home, such as chandeliers. Keeping an updated list makes it much easier to file an insurance claim without having to guess. This list can be as easy as a walking video tour of your entire house, or an exhaustive list you create along with pictures. Update your inventory regularly to account for additions and changes.
Keep Any Proof of Work Completed on the Home
When you must repair or rebuild parts of your home, use someone who has plenty of experience with historic homes. He or she knows how to keep the integrity of the property intact and how to merge it with the current building code. Also, experienced contractors will know where to find the right building materials.
This way, your home retains its historical value while being updated and made safer. You must make this happen and keep documentation for insurance purposes and preservation requirements.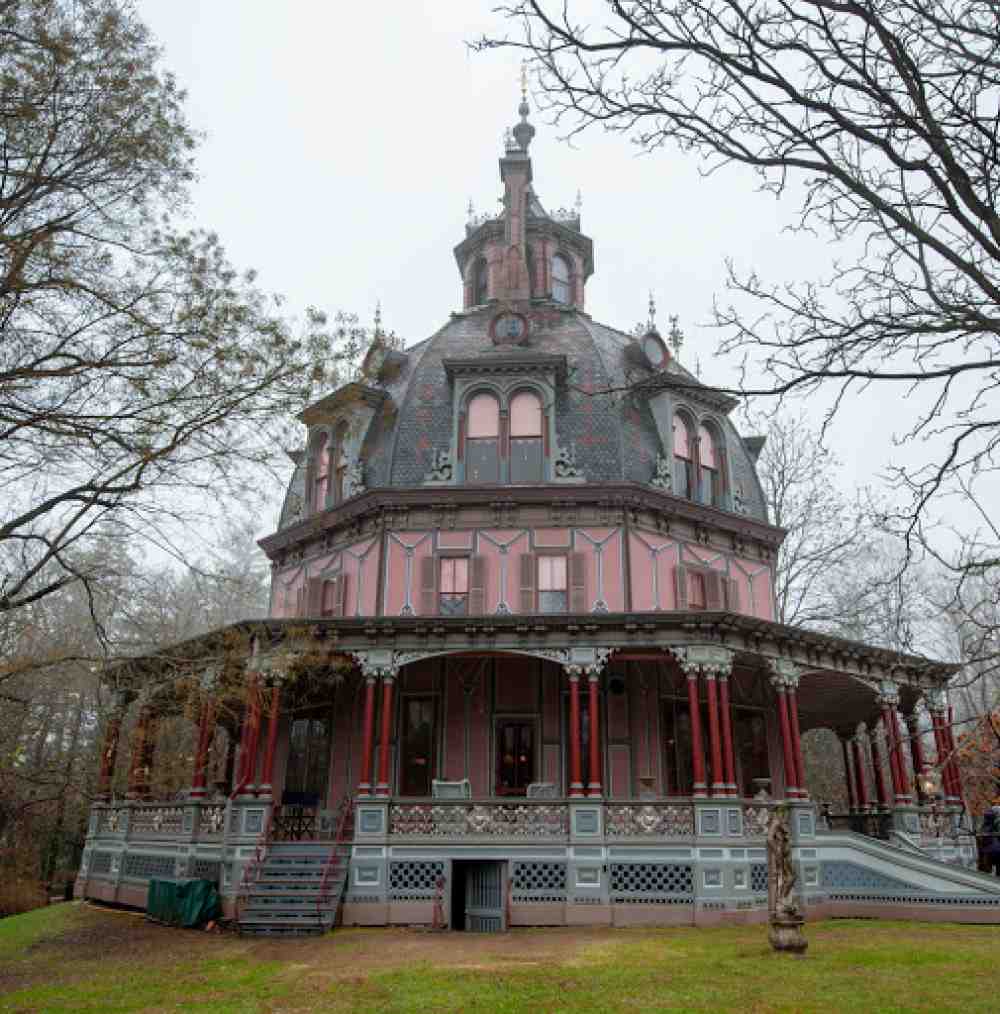 Photo Credit: Visit Sleepy Hollow, The Armour-Stiner (Octagon) House, 1872
Get Estimates from Contractors Experienced with Historic Homes
For the same reason, you want to find the same kind of experienced contractors when you need to file an insurance claim. Getting estimates from those who know how to work with historical homes will ensure that your insurance company covers the correct costs.
Ask About Your Insurance Company's Adjuster's Experience
When your insurer sends out an adjuster, they also need to have some experience with historical home loss claims. Ask about their expertise. If they have none, request that the insurance company sends one that does.
Consider a Public Adjuster with Experience in Historic Home Claims
Sometimes, the wisest thing to do is have a public insurance adjuster mediate between you and the insurance company. A public adjuster can ensure that the homeowner is treated fairly and gets the full coverage they deserve. If you choose to do this, the public adjuster should also have experience with historic home insurance claims.
Get an Insurance Quote Online for Your Historical Home
Buying a historical home or looking for a change? We would be delighted to personalize a free online quote that compares numerous insurance companies and prices. Let us protect your beautiful, historic home together.
Get Quote On Historical Home Insurance
At your service,
Young Alfred