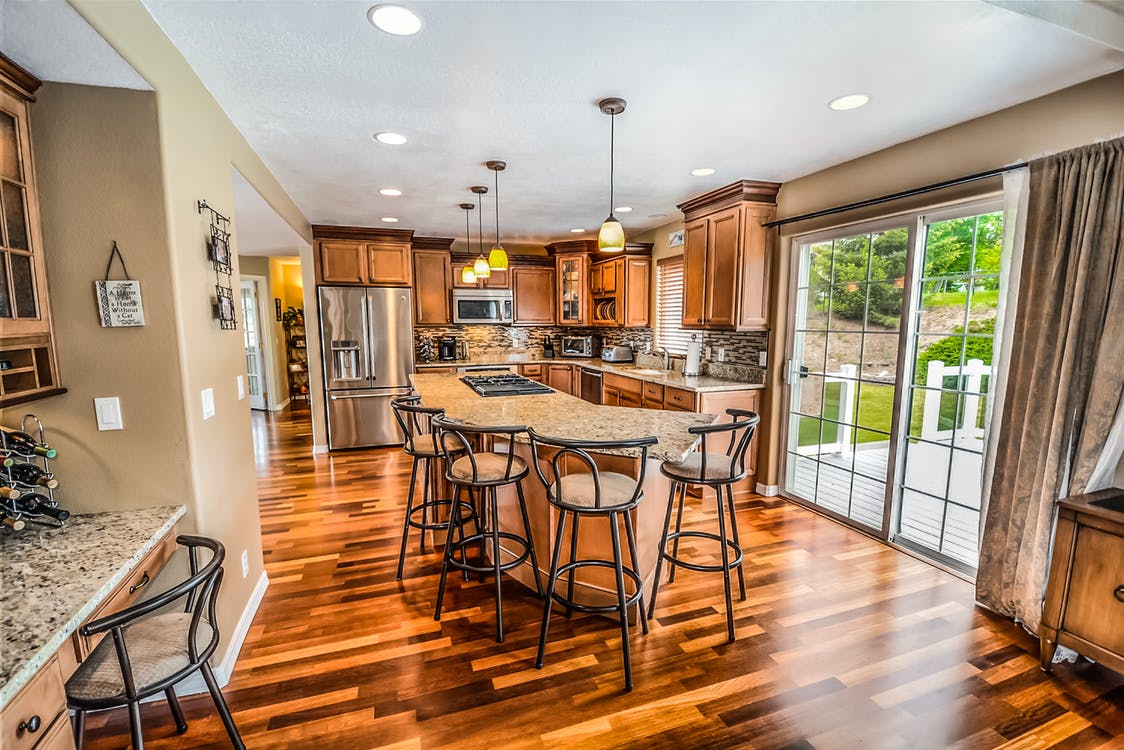 Home Insurance and Interior Home Quality: Economy vs. Builder's Grade vs. Custom vs. Designer Grade?

Home finishing quality comes in five different quality grades:
Economy Grade

Builder's Grade
Semi-Custom Grade
Custom Grade
Designer or Luxury Grade
For your home insurance, your need to determine how much coverage you need for the replacement cost of your house - which can vary a lot by the quality of your interior finishings. If you underinsured your house, you can get stuck with a coinsurance penalty when filing a claim. The replacement cost can change by over 100% between an economy and designer grade interior. Below is a description of each interior type, from the most basic to the most luxurious.

Economy Grade

Economy grade interiors are made of the lowest quality materials and only meet minimum building code requirements. The finishings have few details and use the most inexpensive options available. Economy grade homes will have the following:

Cabinets
Economy grade cabinets usually have the cheapest particleboard. Only serving functional purposes, these cabinets have little to no attention to detail.

Counters
Countertops in economy grade homes have the least expensive plastic or laminate fixed to a low-quality plywood base.

Facilities
Economy grade interiors include minimal facilities with a stove/oven, sink, and refrigerator in the kitchen. The bathroom has a basic quality toilet, shower/tub, sink, and mirror.

Fixtures
The fixtures include minimal quality plumbing and wiring, low-cost lighting, and limited electrical outlets.

Floors
Floors are made of the least expensive wood and may use inexpensive vinyl, carpeting, or other cheap material.

Builder's Grade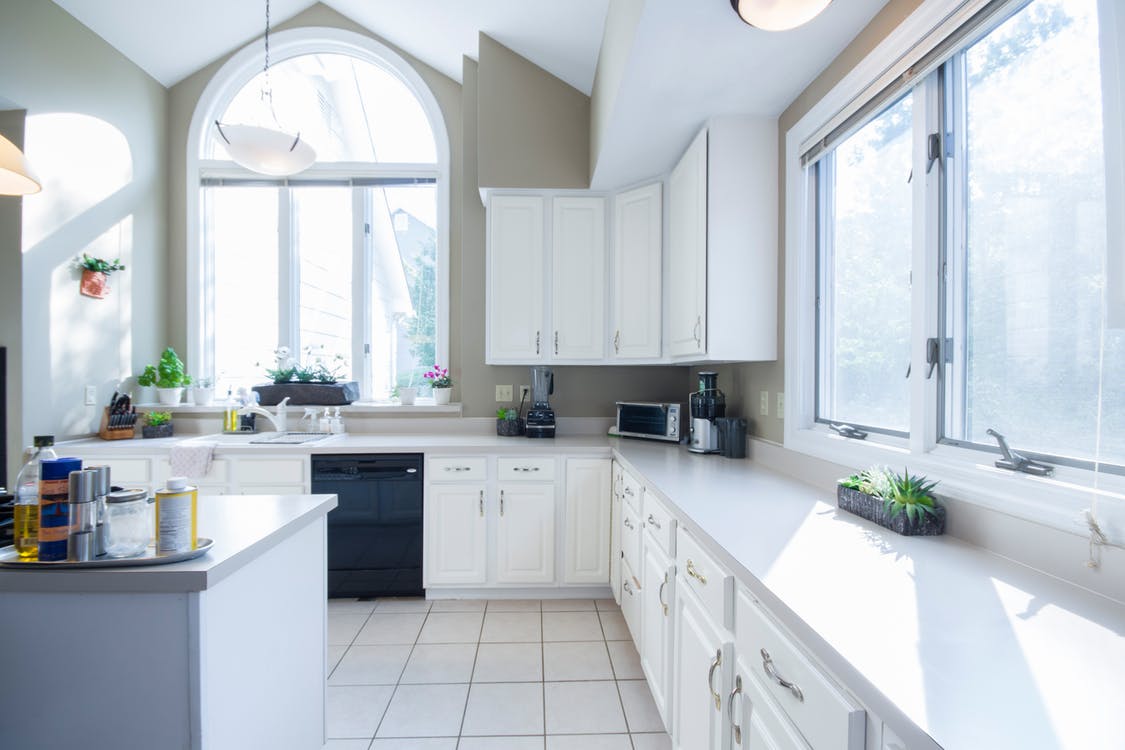 Builder's grade finishings are the most affordable medium-grade materials. Builder's grade is the most common finishing type in America. While quality may vary between products, here's what you can typically expect from builder grade interiors.

Cabinets
Builder's grade cabinets are standard quality plywood or fiberboard. These cabinets tend to be mass-produced and may have a plastic or wooden veneer.

Counters
The countertop is ceramic tile or laminated plastic on a particleboard base. These counters have average quality materials.

Facilities
Builder's grade facilities will include standard-quality appliances such as an oven, stove, refrigerator, sink, dishwasher, garbage disposal, and exhaust fan in the kitchen. Similarly, the bathroom will have a cast iron or synthetic tub/shower, ceramic or synthetic countertops, a standard toilet bowl, single vanity, towel bar, framed mirror, and medicine cabinet.

Fixtures
Builder's grade homes have essential light and plumbing fixtures using mass-produced and pre-built options. These homes have adequate light fixtures and minimal electrical outlets.

Floors
The floors have wood or steel joints. Common floor coverings include low-cost carpet, vinyl, or hardwood and cost between $2 to $7 per square foot.

Semi-Custom or Above Average Grade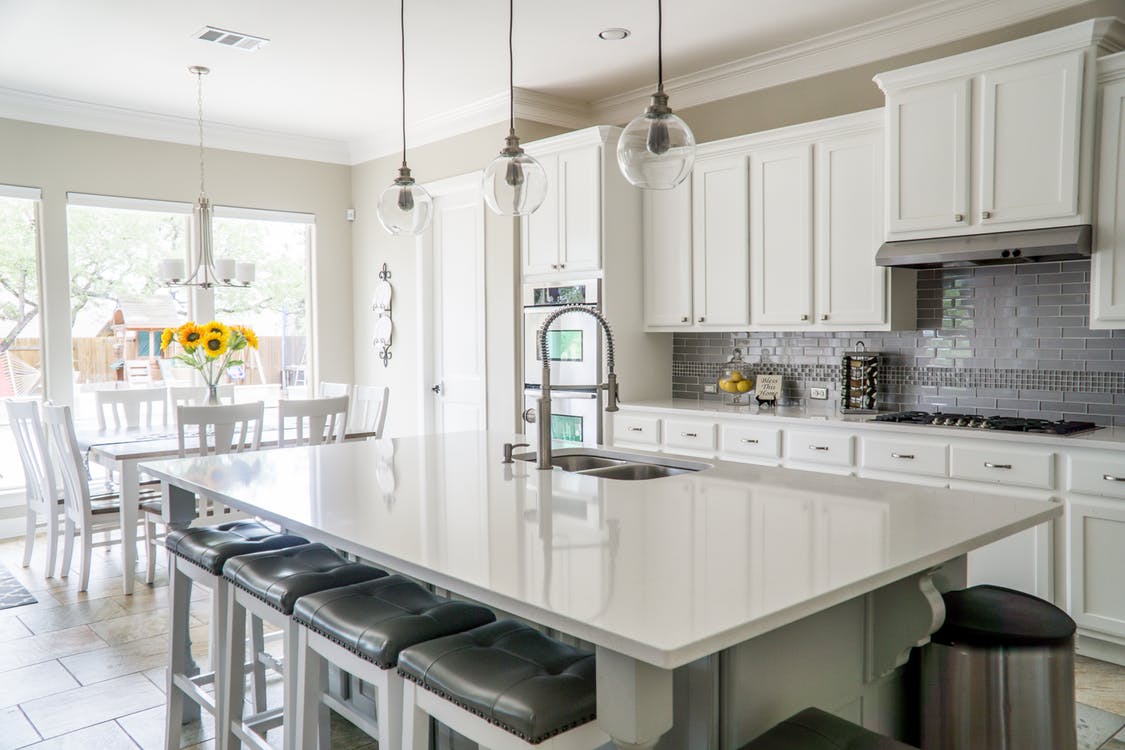 Semi-custom grade interiors consist of partially upgraded finishings and higher quality materials than builders grade ones. Here you'll find the characteristics of semi-custom finishings.

Cabinets
Instead of plywood, semi-custom cabinets are wood. The cabinet design may be pantry-style and have corner cabinets with revolving doors. Semi-custom cabinets can offer more precise fits for your kitchen.

Counters
Semi-custom countertops and backsplashes have laminated plastic or solid surfaces that are higher quality than economy countertops.

Facilities
The facilities of semi-custom homes include the same appliances and fixtures as builder's grade interiors. However, these items are of higher quality than economy features and have additional features. For example, a drinking water filter, recessed medicine cabinet, non-slip surfaces, and elongated toilet bowl are some facilities typical of semi-custom builds. The most common toilets are "comfort height," and are 17 to 19 inches high.|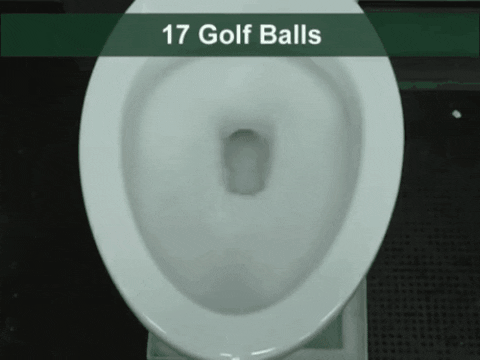 Fixtures
Semi-custom interiors have above average fixtures and additional outlets.

Floors
A suitable combination of decent quality hardwood, vinyl, carpet, and ceramic tile are typical of semi-custom interiors.

Custom Grade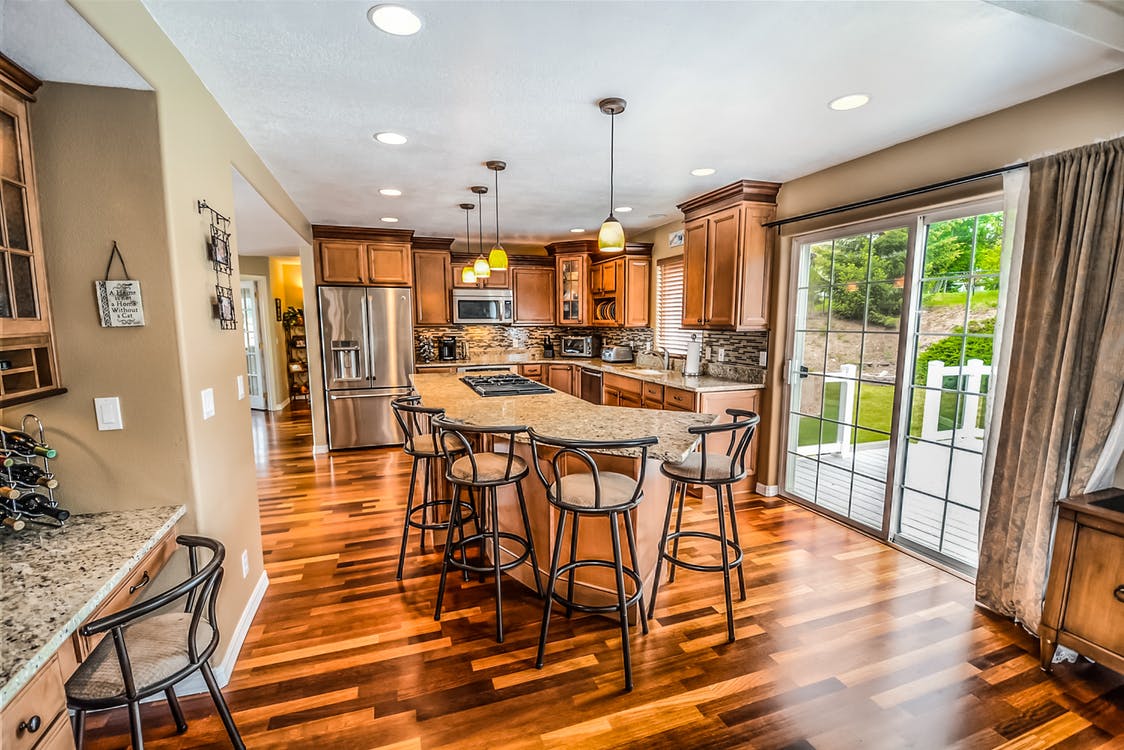 Custom grade finishings are built on-site and are custom-made by a carpenter, instead of mass-produced. You'll know you have a custom interior if your home has the following:

Cabinets
Custom cabinets, pantries, and islands are made of high-quality materials by cabinetmakers. A solid bolt construction, beams, heavy-duty fasteners, and three-way adjustment hinges are standard features.

Counters
Custom counters are high-end synthetic marble or ceramic tile.

Facilities
High-quality appliances, a second oven, a built-in vent hood, and a tap for boiling water are common custom-grade finishings. Bathrooms will have features such as a spa tub, colored enamel, two sinks, marble countertops, solid wood cabinets, two recessed mirror cabinets, and recessed toilet paper holders.

Fixtures
Typically, custom interiors have the maximum number of high-quality fixtures, expensive lighting, and professional craftsmanship.

Floors
A combination of high-end solid hardwood flooring, tiles, and vinyl is typical for custom grade homes.

Designer or Luxury Grade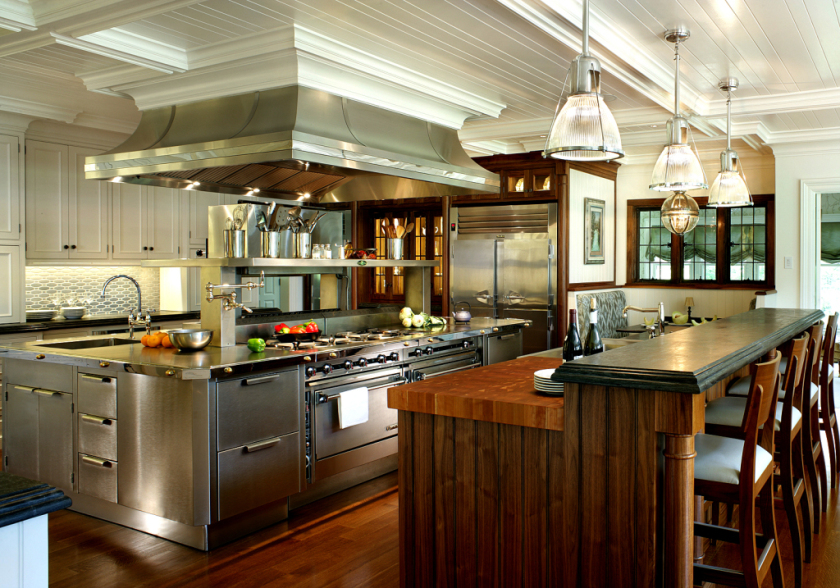 Luxury grade interiors contain handmade, brand name, and designer finishings. These homes have the highest-quality craftsmanship and materials.

Cabinets
Designer grade cabinets are custom-built and made of the most durable solid wood. These cabinets may have pull-out drawers and unique lighting features. Exceptional attention to detail and craftsmanship characterize luxury grade cabinets.

Counters
Luxury countertops and backsplashes are marble or granite. These counters are mounted to the best-quality wood.

Facilities
Kitchens in designer grade homes may have built-in ovens, microwaves, food processors, dishwashers, trash compactors, luxury refrigerators, and sub-zero freezers. A designer bathroom typically has a bidet, colored spa tub and shower, marble or granite counters, and high-end wood cabinets. A glass shower enclosure, double recessed medicine cabinets, framed mirrors, and a towel warmer are also standard.

Fixtures
Designer grade interiors have expensive lighting fixtures and the maximum number of electrical outlets. The plumbing will feature high-quality fixtures installed with skilled workmanship.

Floors
A luxury grade home will have an optimal combination of the best-quality floor materials. Floors may be hardwoods, marble and granite tile, designer carpeting, or terrazzo.
Knowing what interior grade rating your home finishings have can help you determine how much coverage you need for the replacement cost value on your homeowner's insurance. You'll have peace of mind knowing that you're not over or underinsured, and have the right amount of protection in place in the event of a total loss.
Now you know how home insurance carriers look at the quality of interior finishings! Make sure you get adequate coverage for your finishings when you purchase home insurance.
At your service,
Young Alfred