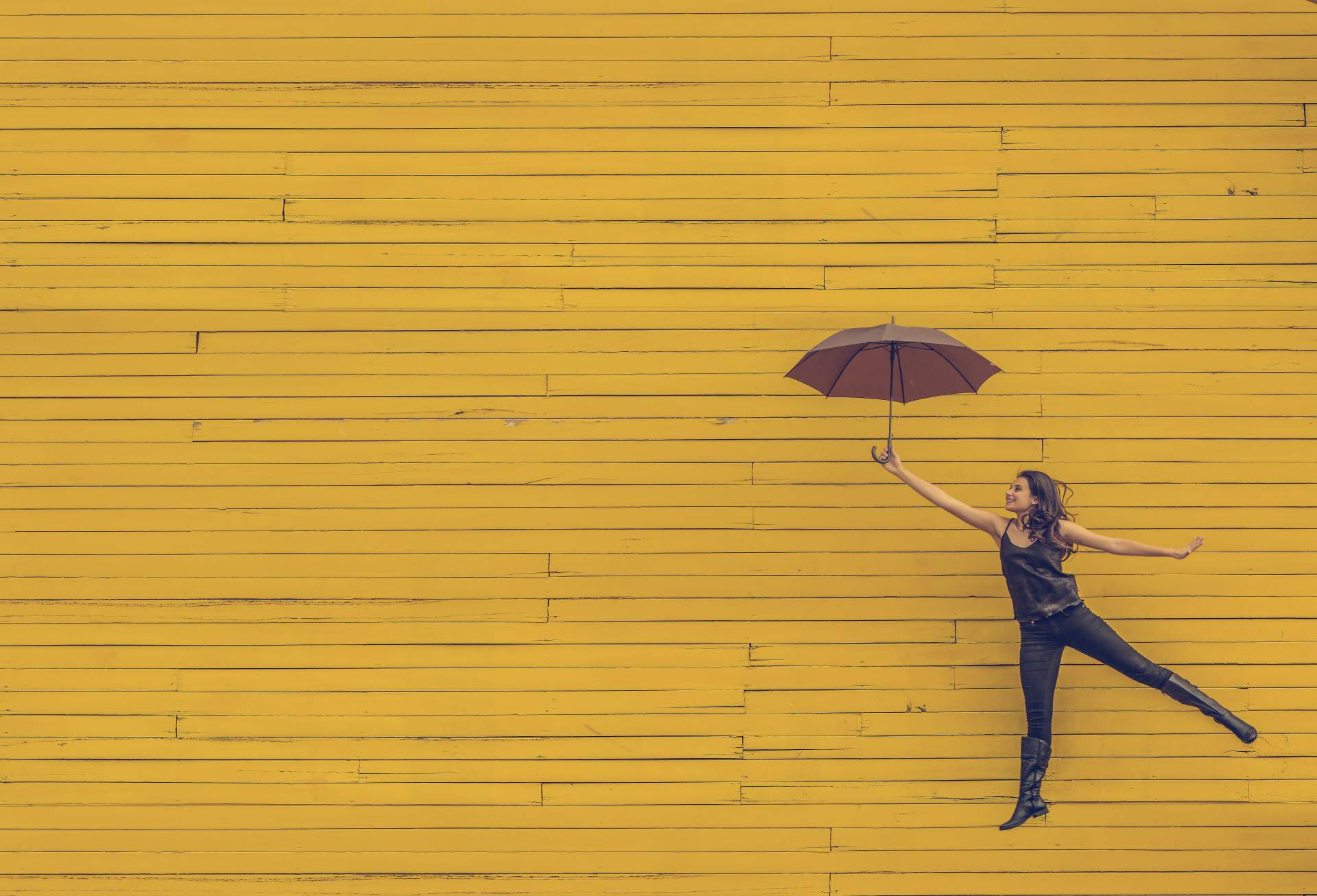 Home Insurance Broker
Property and casualty insurance (which includes homeowners insurance) netted $637.7 million in insurance premiums in 2019. Homeowners continue to secure home insurance, especially in the wake of recent disasters from wildfires to hurricanes. If you seek coverage, you should be comparing quotes.

An insurance broker compares quotes and helps you find the best homeowner policy that meets your needs and budget. Since they are generally independent and offer prices from many insurance companies, they often find the best policies.

However, insurance brokers are not the answer for everyone seeking home insurance. Here is an overview of insurance brokers, their roles, and their advantages and disadvantages.
This article should help you make a smart decision whether to use a broker when insurance shopping.

Role of an Insurance Broker
The fundamental role of an insurance broker is to find the best policy for your needs and budget. Insurance brokers are ordinarily independent small business owners who sell policies from multiple insurance companies.

Brokers may specialize in property and casualty, which includes home and auto insurance. Others focus on life or health insurance.

A few have specialties for high net worth private clients with expensive homes, items, and multiple properties. These specialty brokers' products include luxury home insurance, fine art coverage, and coverage for other items in a high-end home.

Other specialty insurance brokers focus on categories of insurance for similar items, regions, or perils. For example, a specialty insurance broker may specialize in life, health, and disability insurance but not property and casualty insurance. Some specialty insurance brokers focus on coastal homes, rental properties, or exotic car insurance.

When you hire an insurance broker, they will discuss what you expect from your home insurance company and coverage. This conversation includes your preferences, coverage options, coverage limits, liability insurance, and more. You can confirm what is or is not a covered loss and if you need additional products to complete coverage. They will also try to discern whether you seek an insurer for the long term or only to compare rates.

Once you find the optimal policy, you or your broker will contact the insurance company and finalize details. The broker does not finish the transaction for you. The insurance company does. After you complete the insurance contract, the insurance company awards the broker a commission. The commission is a percentage of the premium, usually 2% - 8%.

Insurance Broker vs. Agent
The primary difference between brokers and agents is their relationships with insurance companies and you.
Insurance Brokers. Brokers are not affiliated with specific insurance companies. Instead, they work for clients who are buying insurance and who retain them to help with the process. Once hired, they assess policy options from several companies and present quotes to their clients. Clients review the quotes and choose one.

When you hire an insurance broker, you pay them a broker fee. Brokers also receive a 2% - 8% commission on your premiums once you finalize your policy. Before you hire them, they must disclose their brokerage fees and commission amount.

Brokers typically work with businesses or high-net-worth individuals. Businesses with multiple insurance needs often prefer brokers. They usually require comprehensive coverage and seek discounts through bundling. Individuals seeking home insurance may use brokers if they do not have time to shop around. Or they may need additional coverage for multiple properties or high-end homes.

Insurance Agents. Insurance agents typically represent one or many insurance companies, and they only sell insurance from those companies. They also receive commissions on any policy sales, but they do not charge an additional retainer fee. You will find them in their own offices or working for an insurance agency. We, Young Alfred, are an online insurance agent licensed in all 50 states.

Captive Agents. Captive agents typically work for one insurance company or as a contractor to one company. Captive insurance agents sell one company's policies, while independent insurance agents maintain contractual agreements with several companies. Captive agents can line you up with the right policy. They also offer additional knowledge on products, discounts, and packages that may not be accessible to brokers.
All 50 states require agent or broker licenses for anyone selling insurance. Both professions require an undergraduate degree and a sales or business background. They gain licensure by taking a state exam and attend continuing education during their careers. You never want to work with anyone other than licensed agents or brokers.
Since both agents and brokers earn commissions, you can expect up-selling by either type. Before you meet with an insurance agent or broker, have a good idea of your coverage needs and stick to them. Otherwise, you may overpay rather than save money on insurance.

Advantages of Insurance Brokers
There are situations where an insurance broker may prove necessary. They include:
Owning multiple homes or cars

Owning a business that requires an insurance and risk management package

Lack of time to thoroughly research insurers

Wanting someone to find the best deal

Focused customer service

You have limited or no knowledge of the insurance industry

Needing guidance when it is time to choose a policy
Disadvantages of Insurance Brokers
If you do not face these circumstances, an insurance broker may not be the best choice for you. Their disadvantages include:
Higher fees than agents

Lack of knowledge on the details of specific insurance companies and their policies

The tendency to upsell and push products you do not need
High net worth individuals find insurance broker fees and services worth it because they save more money in the long term.

However, if you like a particular company, you will likely do better with a captive insurance agent. S/he works only for that company or any independent insurance agent who sells that company.

Ultimately, your choices are to work with: an employee of the insurer, through an independent agent or broker, a captive agent, an insurance agency.

Types of Home Insurance Brokers
Here are the types of insurance brokers you will likely find in a Google search.
House and Contents Insurance Brokers (property & casualty)

Licensed Online Insurance Brokers

High-End Insurance Brokers
You can find insurance brokers through a Google search or use an insurance price comparison website.
House and Contents Insurance Brokers
House and contents insurance brokers are also known as property and casualty brokers. They focus on homeowners' policies that include your home's structure, interior, and personal property coverage.

You can get a bare-bones cheap home insurance policy (HO-1 or HO-2) that only covers your house for a few perils like fire. Or, you can request a basic policy (HO-3) covering everyday situations and personal liability. You can also get a higher-end plan (HO-5) focused on luxury homes and items.

If you own fine art, furs, jewelry, or other valuable items, you can add endorsements to either policy type.

Online Insurance Broker
There are three different ways to get quotes and buy a home insurance policy online. Directly through Insurance Companies Licensed Online Home Insurance Brokers Lead Generation Sites.



a. Directly through Insurance Carriers.

You can get a free online quote directly from the insurance carrier, but they do not include your insurance score. These subtle details get addressed when you finally provide your personal information and buy your policy.

Speak with an independent broker or agent at the website when you are ready to buy. When you supply this information after getting an initial quote, they will refine the quote to your situation. Otherwise, you will likely be disappointed later when your home insurance quotes on a website suddenly become $400 higher.



b. Licensed Online Home Insurance Brokers.

Licensed online home insurance brokers are licensed to sell insurance in one or more states. Online insurance brokers usually have a quote comparison tool with a built-in insurance calculator. When you get a quote, an automated process shows the best prices for your sought-after insurance. It is a great way to get an idea of pricing for your insurance policy quickly.

From there, you choose a company and click on a link. That either takes you to the company making the insurance quote or to the broker's check-out page.

Most online broker sites will call you incessantly after getting a quote, hoping to sell you a policy. However, we, Young Alfred, do not do that. Unless you request assistance from us, you do not have to interact with a human broker while reviewing our comparison quotes. That saves you time and haggling with a commission-hungry broker.

One thing to note is, you will get a price that may not thoroughly review your circumstances. For example, a low credit score may not affect your quote in this first search. But your score could raise your insurance rates when you link with other online brokers and us to finalize your policy.

Young Alfred's quote system does gather enough information to get close to your final price. We do not use your insurance score since we don't ask for your social security number at this point.

For example, we ask for the material used for your roof, if you have an alarm system, and how close you are to a fire hydrant. All those things lower your premiums. Many other online brokers do not get that granular, so their prices are less accurate.

c. Lead Generation Sites. Lead gen insurance quoting sites are quite misleading. You think you are getting a quote, but you are not. They ask for some basic information, show you or email you a very rough price, and sell the data you input into their quote site to other insurance carriers and brokers.

Once you submit your information and get your quote, you will start getting bombarded with phone calls and emails from various companies and insurance agents. They have no association with the lead gen site other than to purchase your information.

High-End Insurance Brokers
High-end insurance brokers specialize in insuring luxury homes and items. These are not different insurance products but additional products and services attached to a homeowners policy for a luxury home. Those addons are called floaters and endorsements. These specialty floaters and endorsements are a common preference for those whose homes value at $750,000 or more.

Almost any licensed home insurance broker can also sell these products. But high-end insurance brokers specialize in serving a book of high-net-worth private clients. They typically also provide other financial services this market segment needs.

Shop with an insurance broker who knows luxury and high-end goods if you have them. Your expensive items will require special individual coverage. You will not only find a good deal. You will enjoy the reassurance of working with someone who understands the importance of insuring your home, valuables, and collections properly.

Young Alfred serves both typical homeowners and high-end clients.
Need an Insurance Broker?
Young Alfred is a licensed online agency. We sell all standard and luxury home, auto, and pet insurance policies for 40+ insurance companies in all 50 states.
Our online insurance comparison tool and licensed agents help you find the best home, personal belongings, auto, and pet insurance quotes. We can also help you buy the coverage you need. Click the button below to start comparing car or home insurance quotes.
Hope that helps!
Home Insurance Quotes From An Industry Expert
At your service,
Young Alfred