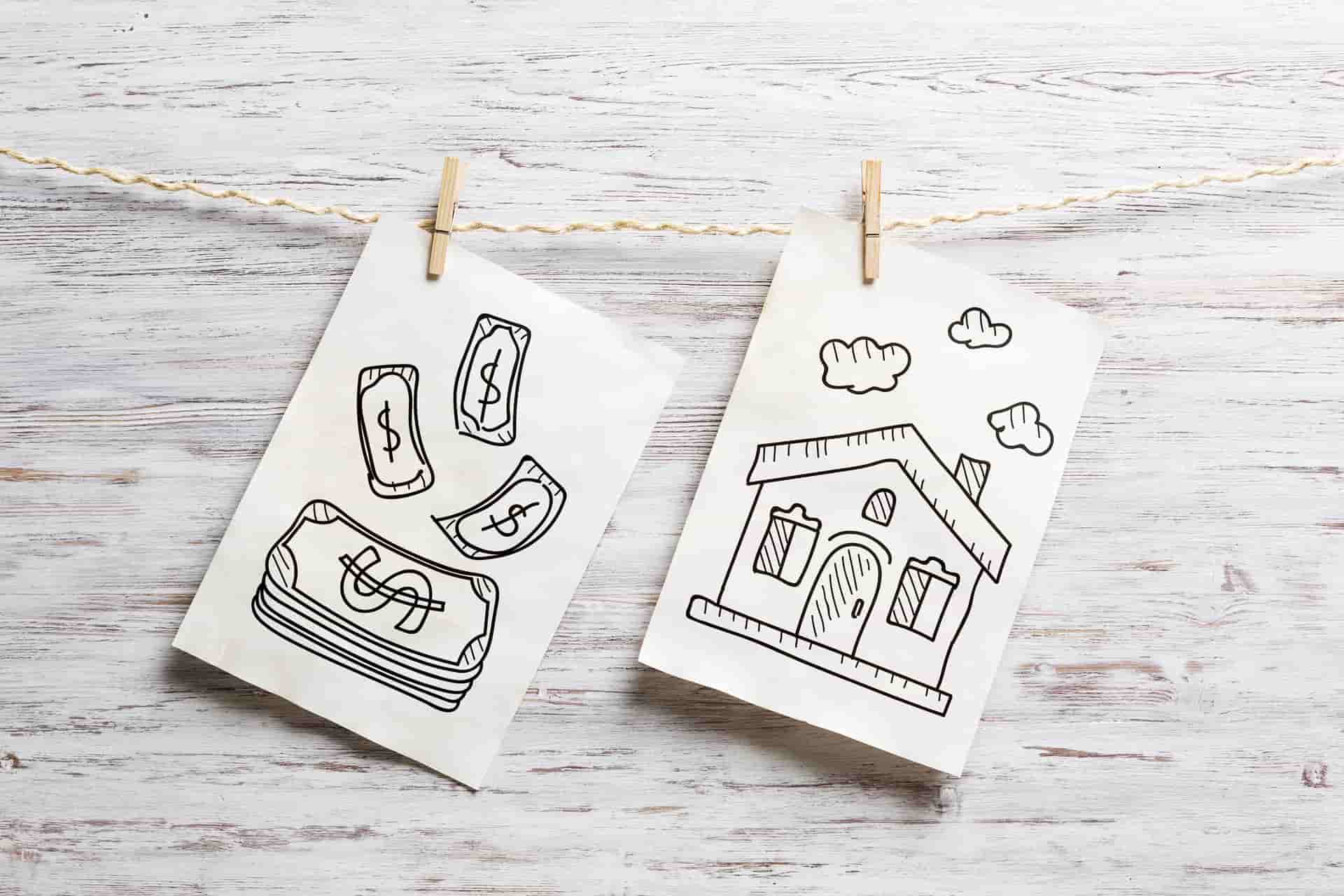 Home Insurance Claims
Having homeowners insurance can make all the difference when you experience loss or damage to your property. According to the Insurance Information Institute, 98.1% of homeowners insurance claims involved property damage in 2018.
Here is a complete guide to the essentials of home insurance claims.
What Is a Home Insurance Claim?
Policyholders file claims when their homes or property have sustained damage by a peril (such as fire and lightning damage) covered by their insurance policy. When you file a claim, you submit documentation of what happened. Your insurer must have this before they send you payment for repairs.
How Do Home Insurance Claims Work?
When your house is affected by a covered peril, such as wind damage or a natural disaster, you should contact your insurance company right away. Your carrier must send you home insurance claim forms within a specific time frame. Or you can get them online. Promptly submitting your completed paperwork will reduce claims-processing delays.
Once your home insurance claim is received, an insurance adjuster (who works for your insurance company) will visit your home, inspect the damage, and learn more about your property's condition before the damage happened. The adjuster will provide an estimate of repair costs and prepare a damage report. If your insurer approves your claim, you will receive a settlement based on the terms of your policy.
How Are Claims Calculated (ACV, RCV, etc.)?
There are several types of valuations to use when calculating claims. Check your policy for the one that applies to you. Here are the most common types.
What Is Recoverable Depreciation on a Home Insurance Claim?
Once your claim is approved, your insurer will pay the ACV amount first, the replacement cost minus depreciation. Once you repair or replace your home or an item and prove it with receipts to your insurer, they will pay you the remaining amount. The remaining amount is the recoverable depreciation amount.
The value of most property deteriorates from wear and tear throughout their expected lifespan. That is called depreciation. When homeowners coverage uses RCV, claim payments might get broken into separate checks to account for the recoverable depreciation.
Recoverable depreciation does not apply to ACV claims since depreciation is non-recoverable with ACV claims.
Home Insurance Claim Deductible
A home insurance deductible is an amount you pay out-of-pocket before your insurer pays the rest of the bill. Additionally, you may have separate deductibles for specific perils, such as a hurricane deductible (for coastal residents). If you purchase flood insurance, you will have a flood deductible, too.
Insurance agents recommend that you select a plan with the highest deductible you can afford. Higher deductibles translate to lower premiums.
How Long Do You Have to File a Home Insurance Claim?
Most companies give you up to one year after a covered peril occurs to file a claim. Check your policy to be sure. However, some state laws may dictate other stipulations when it comes to the time to file. Contact your state insurance office for your state's timeframes to ensure you file within the time limit.
There are numerous deadlines to keep track of throughout the claims process, too. Your insurer may have certain cutoff times for submitting documentation of losses and disputing settlements. Since FEMA handles flood claims, different time limits may apply to those disasters.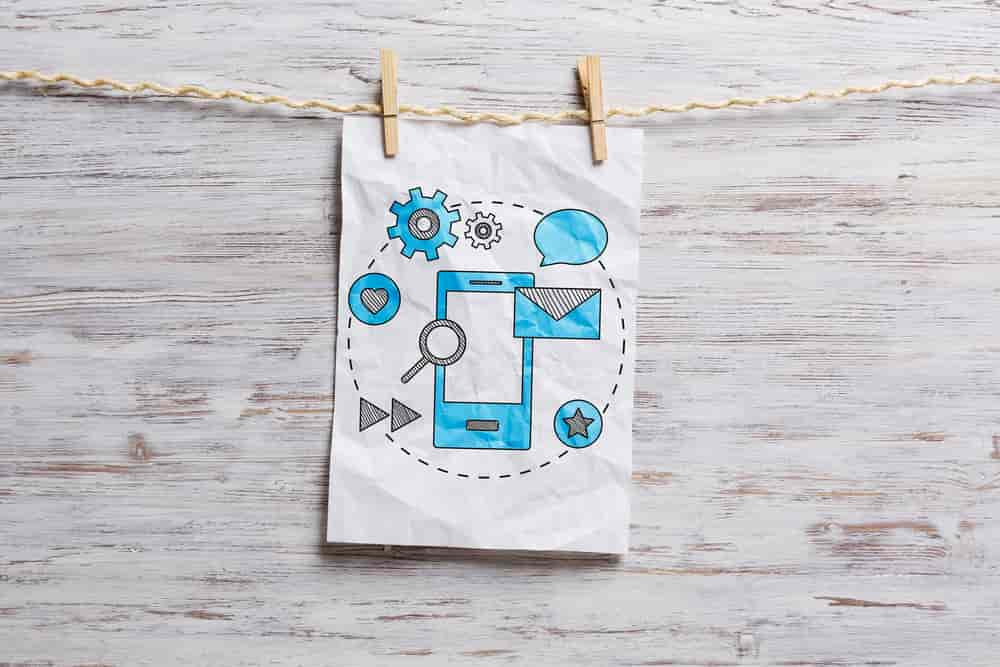 Home Insurance Claim Process
There are several steps involved in the home insurance claim process.
First, if the loss occurred because of theft, file a police report right away. Insurance companies ask for police reports when policyholders file theft claims.

Call your home insurance company to let them know what happened. Your insurer can verify whether your policy covers the loss.

Fill out the required claim forms. Include any supplemental materials — such as photos or videos of property damage — as supporting evidence. Provide receipts and home inventory checklists, too.

Prepare for an inspection and possible interview with an adjuster, who may ask for additional documentation.

Get damage estimates from roofers, local contractors, and even appraisers if the damage is extensive enough. Obtaining quotes from licensed professionals may give you some leverage if you need to dispute a settlement.

If your claim gets approved, you will receive a settlement so you can pay the contractor.
If you have a mortgage loan, your insurer will make out the check to you and your mortgage company since your lender has an investment in your property, too. Likewise, if you are a condo-dweller, they may make out the check to you and the property manager.
You will need to get the lender or manager to release the payout to you in such cases. Your mortgage company may also put the money in an escrow account and release the money as the repair process progresses.
If your home is a complete loss or otherwise uninhabitable, you will receive a check for additional living expenses (ALE). Since these expenses are not associated with repairs, you will receive these payouts separately from the settlement for repairs.
How to File a Home Insurance Claim
When your home has sustained loss or damage, it is essential to contact your insurer as soon as possible to start the claims process. A claims professional can tell you whether your policy covers the loss and how long you have to file a claim.
The insurance company may also give you a rough estimate of the damage costs, so you will know if it is greater than your deductible.
Next, you will need to complete the required home insurance claim forms. One of these is a proof-of-loss document, which will require you to fill out:
Your personal information
What caused the loss
The part of your home or property where the loss occurred
The estimated cost of the loss
You can also include photos or videos of the loss to back up your claim. Additionally, whenever possible, submit proof of the cost of losses — receipts, home inventories, or lists that describe the nature and value of what was lost.
If necessary, you will also want to make temporary repairs to prevent subsequent or secondary damage. For example, if wind and hail damage caused a hole in your roof, you will need to cover the exposed area to prevent rain and other weather elements from causing more havoc.
Home Insurance Claim Forms
When you contact your insurer to initiate the claims process, the company can send you the necessary forms. In today's digital world, it is usually also possible to download home insurance claim forms from the insurer's website or via its mobile app. Some carriers allow you to complete the form online without a download.
Homeowners Insurance Claims Tips
Navigating the claims process can be a little stressful, but there are a few strategies that may make it as hassle-free as possible.
Before you file, check your policy to make sure the loss is covered.

To ensure you get the maximum payout, be sure to provide as much info as possible about the loss.

Get quotes from multiple contractors to compare prices and include your chosen one with your claim.

Especially with fire claims or disaster recovery, it is natural to want to get your home back in order right away. But do not rush through the restoration process. Your adjuster will need to see the full extent of water damages and other losses, or you may receive a lower settlement than you should.
How Long Does a Home Insurance Claim Take?
The time it takes to process your home insurance claim depends on a few things; the company, the nature of the loss, and state law. Providing as much information as possible upon filing can speed up the process because your insurance company will not have to do as much leg work.
Insurers must acknowledge receipt of your claim within a specific time — sometimes 15 days. State insurance laws mandate these timelines. The adjuster must also issue your settlement — or respond to settlement disputes — within a specified period.
An insurer may get up to an additional 45 days to evaluate your claim, but the company must keep you updated during that process.
What Happens After the Home Insurance Adjuster Comes Out?
After the adjuster comes to your house to look at the damage, you will receive an estimate for the cost of repairs. Sometimes, you will get this quote immediately; other times, it may take a little longer. Once you and the insurance adjuster agree on the amount, you will receive a check from your insurer.
Usually, this first check is an advance against the total settlement; it is not the final payment. If you have personal property and home losses, you will likely receive separate checks for each type of damage. If you find additional damage after the adjuster's visit, you can file for additional settlement funds.
Can I Cancel a Home Insurance Claim?
Generally, if you have not yet received your payout, you can cancel a claim, although you will need to check with your carrier to confirm this.
When you cancel, you will need to provide your name, the home insurance claim number, and an explanation for the cancellation. Your insurer may keep a record of the dropped claim, but since no money has changed hands, it should not impact your premiums.
Can I Cancel a Home Insurance Claim Under Investigation?
In many cases, you can cancel a homeowners insurance claim that is under investigation. However, your company may still make a note of it as a potentially fraudulent claim.
Home Insurance Adjuster Estimate is Too Low
If you think you have been low-balled by an adjuster, you may request a higher settlement. You may want to hire an independent public insurance adjuster to estimate repair costs and negotiate on your behalf.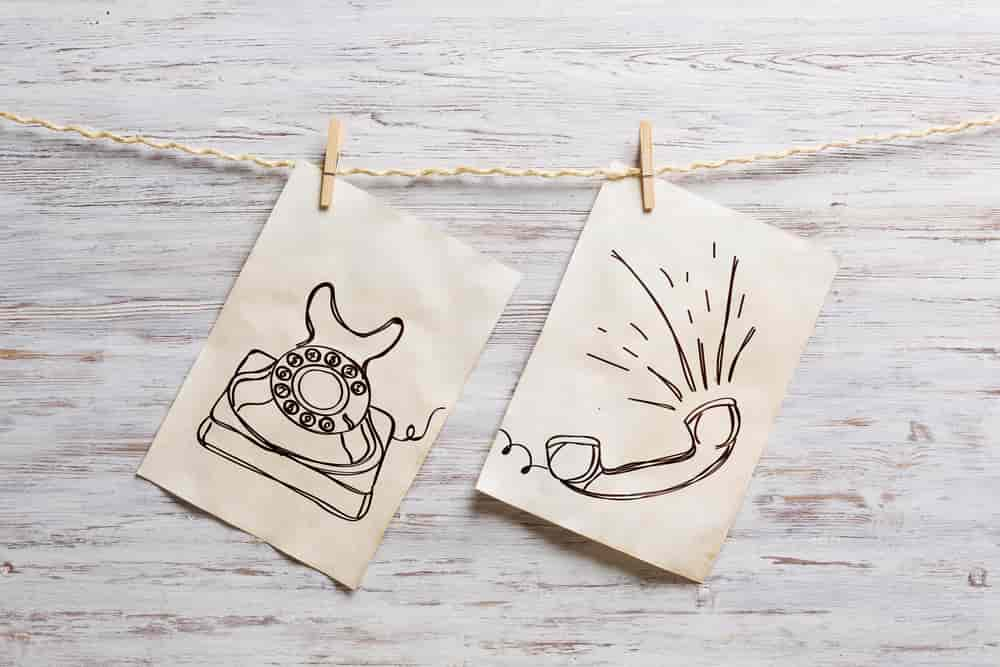 Can You Negotiate Home Insurance Claims?
To some extent, yes. For instance, you can lower your premiums by asking for a higher deductible. Bundling home and auto insurance can give you a discount on both. Other discounts may be available, such as those offered to seniors or customers with good credit.
One provision that can raise your premiums is a waiver of subrogation endorsement. It means that your insurer gives up the right to take legal action against a negligent third party, like a contractor, to recover claims payments.
When it comes to claims settlements, you may have some leverage to negotiate those, too. If you are not satisfied with the adjuster's initial offer, you can ask for a higher payout. For best results, submit your appeal in writing and provide documentation. Copies of contractor estimates, photos, receipts, etc., all will help to support your case.
Home Insurance Claim Settlements
Claim payments depend on several factors, such as coverage limits and the type of home valuation used to calculate payouts. If your home is a total loss, you can rebuild it on the same lot.
Your state may also allow you to sell the land and still get a settlement. If you'd rather rent your next home, check with your state department of insurance and your carrier to see what your settlement options are.
How Are Homeowners Insurance Claims Paid?
Checks get made out to your lender if you pay your homeowners insurance premiums through a mortgage escrow account. They may gradually release the money as the repair process gets underway.
Settlements for additional living expenses and medical expenses are paid directly to you. If you do not have a mortgage or mortgage escrow account, the check is sent to you.
Can You Keep Home Insurance Claim Money?
If you do not have a mortgage, you may have more leeway on spending home insurance claim checks. Likewise, if you are cashing checks for ALE and personal belongings, you may have some flexibility in how you spend them.
However, your insurance company will likely require you to provide receipts to show how you spent it when it comes to money for repairs. Check your policy and consult your insurance agent first; it is best to be completely honest about where the money is going.
Home Insurance Claim Money Left Over
Check with your state and your insurance company to see what you can do with leftover home insurance claim money. Some companies may require you to return unused funds, while others may clear you to keep those proceeds. Always be transparent with your insurer to avoid possible fraud.
Are Home Insurance Claims Taxable?
Generally, they are not taxable. Exceptions apply to investment properties because payouts can be considered capital gains.
Do Home Insurance Companies Report Claims to the IRS?
Some companies may report claims to the IRS. If this happens, you will receive a 1099-MISC form for reporting purposes. But it is not likely, considering that benefits are usually not taxable.
What to Do If My Home Insurance Denies My Claim?
First, review your policy to make sure your loss is covered. Then, contact your carrier to appeal the decision. But for complex claims, consider enlisting the help of attorneys and independent adjusters.
How to Settle a Home Insurance Claim Without a Lawyer
Write a letter to your adjuster politely stating your case. Consider seeking an independent appraisal to back up your claim. Ask your adjuster to respond within a reasonable time frame. If the matter still is not resolved, you can file a complaint with your state insurance commissioner.
How to File a Claim Against Someone Else's Homeowners Insurance
The party that is allegedly at fault can file the home insurance claim or give their policy information so you can file yourself. It is often in the other party's best interest to take the initiative to file because it allows them to recount their side of the story. Liability claims, such as those involving dog bites, can be costly because they involve medical bills.
If you decide to file the claim, you will need to contact the insurer as soon as possible to report the loss or injury. An adjuster will likely contact you (and the homeowner) to get both sides of the story and obtain documentation of the injury.
The adjuster may offer a settlement amount. If you cannot agree on a settlement, or the homeowner will not provide their insurance information, your only recourse is to take legal action.
How Long Do Home Insurance Claims Stay on Your Record?
Home insurance claims typically stay on record for five to seven years. That means your claims history report could include claims filed by a previous owner. You have a grace period of 30 days to pay home insurance premiums -- if you let coverage lapse, that goes on your record, too.
Home Insurance Claims History Report
During the last five to seven years, any home insurance claims filed show in a Comprehensive Loss Underwriting Exchange CLUE report. The free Fair Credit Reporting Act allows you to get one free copy of your CLUE report each year.
It is a good idea to check your CLUE report annually, just as you might check your credit report, to make sure there is no erroneous information on it. That way, you can correct any inaccuracies right away.
Does a Denied Home Insurance Claim Count Against You?
In many cases, yes. If your home insurance claim gets turned down, it is because home insurance underwriters consider it invalid. Invalid claims often are attributed to negligence, a lack of good judgment, or even insurance fraud (intentionally damaging property or filing a false claim).
Denied claims also suggest that damage to your home could remain unrepaired. Rejected claims count against you because insurance companies see them as a considerable risk.
How Many Home Insurance Claims Can You Make?
You can make as many home insurance claims as needed. However, insurers prefer policyholders who make the fewest claims. According to United Policyholders, companies look most favorably on customers who file, on average, one home insurance claim every ten years. Be careful as insurers can and will cancel your policy if you have too many claims.
Will a Home Insurance Claim Increase My Premium?
Possibly. When you file a homeowners insurance claim, your premiums may increase — especially if the loss you are claiming is related to internal water damage, theft, or liability. For instance, if your pet wolf attacks someone on your property, causing bodily injury that results in medical bills, your insurer will probably raise your rates.
Can Home Insurance Drop You After a Claim?
Yes. If you have filed multiple claims or expensive claims, an insurer may consider your property to be high risk. Consequently, you may get denied subsequent coverage.
A seasoned home insurance agent can help you find the coverage that is right for you. Get a home insurance quote below to learn more.
Hope that helps!
Free Online Home Insurance Quotes
At your service,
Young Alfred