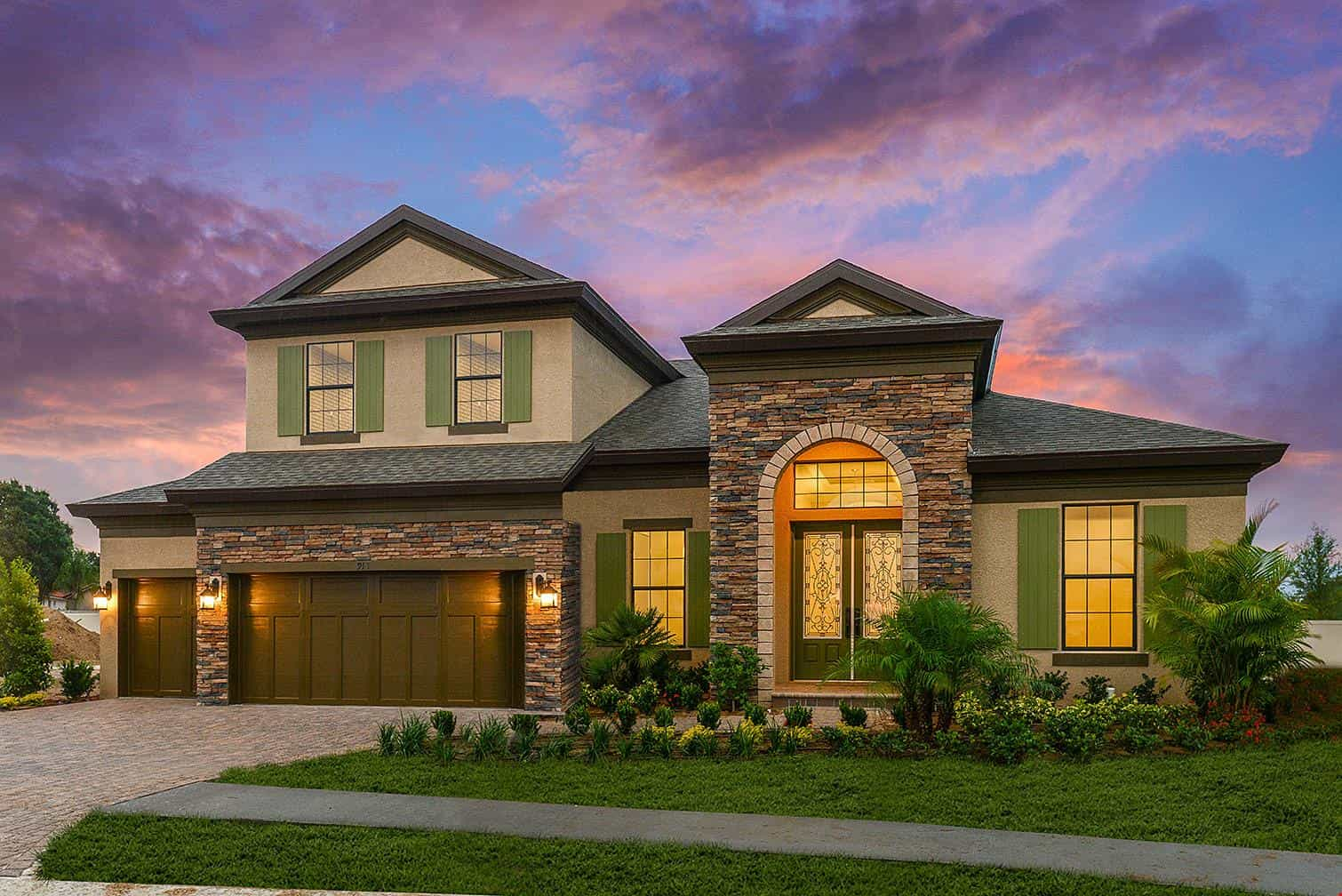 Home Insurance Florida - Brandon, FL
Finding quality reasonably priced homeowners insurance in Florida is not easy. In Brandon, homeowners understand the devastation of hurricane damage and desire adequate insurance that protects them and their property. So, we created this valuable guide for anyone looking to change or buy home new insurance in Brandon:
1. The Best Carriers Offering Home Insurance in Brandon, FL
Many home insurance carriers in Brandon, FL, are fighting for your business. Home insurance companies calculate rates using numerous risk factors; therefore, we recommend checking several options to find the best one for you. During your selection process, consider these points:
AM Best or Demotech Financial Stability Rating - thanks to the Citizen's buyout program after Hurricane Andrew, Demotech now rates most carriers in Florida.
The Insurer's Experience in Brandon, FL - how long have they been insuring Brandon FL homes? Do they have insurance products that are unique to Brandon, FL?
Online Reviews - what are locals saying about their claims processing experience and customer service?
Top home insurance carriers in Brandon, FL:

2. Brandon, FL Home Insurance Costs
Reasonably priced home insurance in Florida is challenging to find. So, rather than being under-covered, we recommend this list of discounts for home insurance to reduce the cost of your insurance premium.
You should also submit a wind mitigation report, which can save you over 50% annually on your premiums. If your home is over 40 years old, your insurer might require a 4-point inspection report. Both reports should be included with your insurance application. And do not forget about the home and auto bundle discount.
Our automated tool searches for over 50 possible discounts. Young Alfred clients in Brandon FL typically pay $1,147 - $2,075 annually for home insurance. We also can find discounts for mobile home insurance and car insurance rates.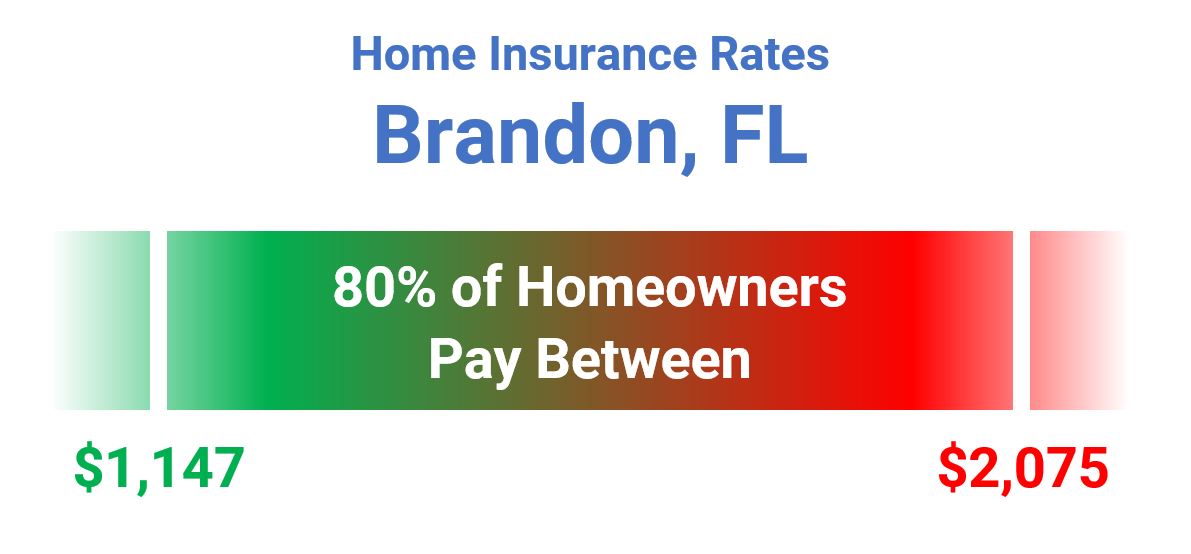 The average price of home insurance in Brandon, Fl, is $1,666.05. Your yearly price changes as the price to rebuild shifts. These price fluctuations mean if your home rises in value, your home insurance premiums will also increase. Coverage less than $1,147/year in Brandon is a reasonable price. But plan to pay an additional $616/year for each $100,000 growth in your property's value.

Home Insurance Rates in Brandon, FL vs. Home Rebuild Cost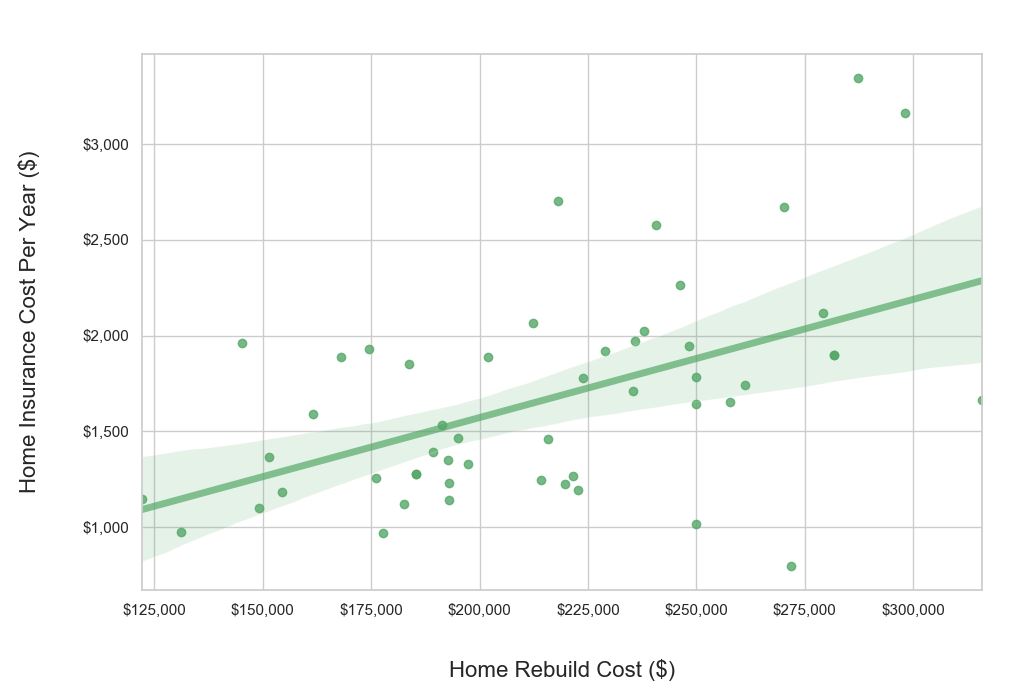 Home insurance rates data generated from the following zip codes: 33508, 33509, 33510, 33511
3. Typical Claims in Brandon, FL
Homeowners in the Sunshine State are aware that hurricane and winds are the most common perils. Heavy rains often lead to severe water damage. When shopping for homeowners insurance in Florida, be sure to have reliable wind and water coverage. Below are typical risks for Brandon, FL.

Brandon, FL Home Risk Report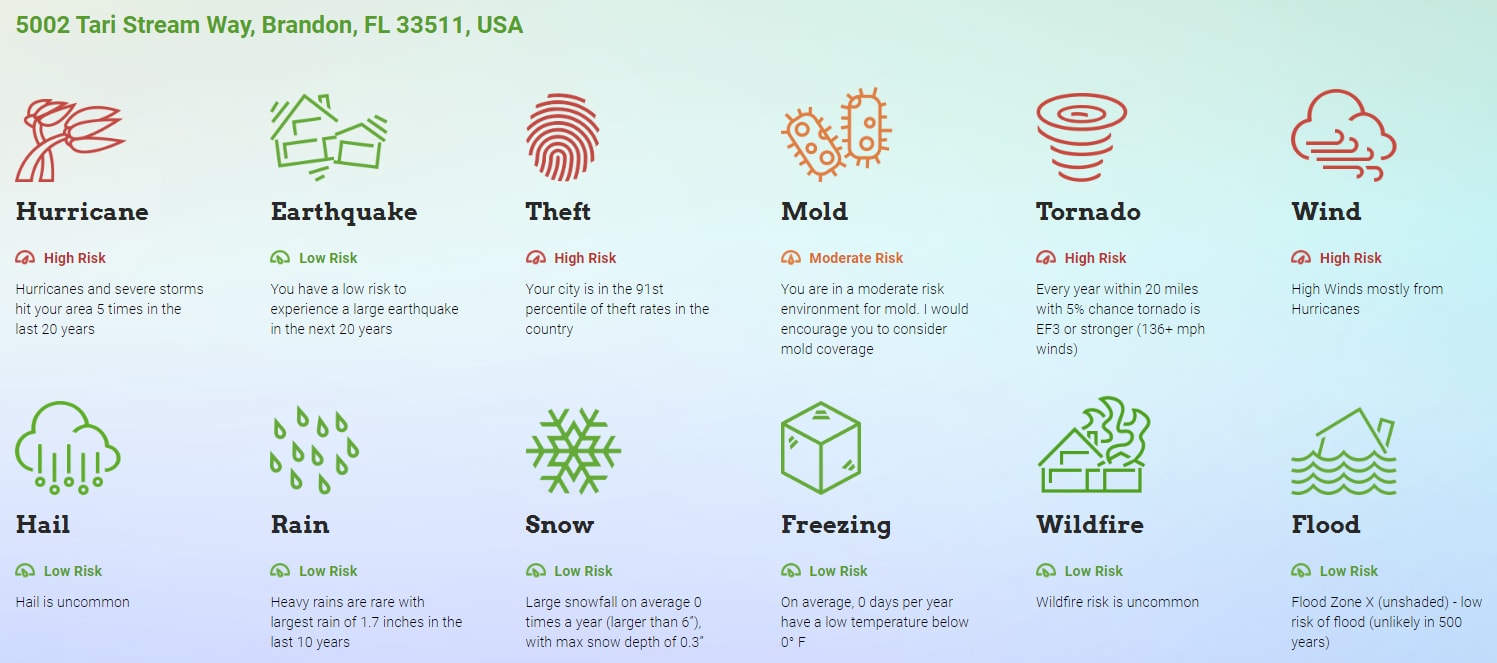 Source: Home Risk Report
When there is a common peril in a region, like a flood, independent insurance carriers typically shift their pricing models to protect their profit models. Florida has a lot of hurricane claims; therefore, carriers impose high hurricane deductibles in Florida.
The impact on you is reduced coverage and increased premium prices. You must buy standard homeowner and property insurance and wind and flood insurance add-ons to fully protect your home and property. If you purchase the cheapest policy, do not sacrifice valuable coverage to save money. It costs more in the long run if you face a disaster.

4. What Home Insurance Coverage Can I Get in Brandon, Florida?
There are six major types of coverage categories to understand.
Coverage A: Dwelling - is coverage for your main home structure.
Coverage B: Other Structures - covers all structures, e.g., sheds, on your premises not connected to your house.
Coverage C: Personal Property - coverage for personal items and applies specific limits and or exclusions for defined categories like jewelry. To cover certain things, you will need an add-on. To cover standard items at a higher dollar amount, increase your coverage limit or purchase replacement value policies.
Coverage D: Loss of Use - whether you repair or replace this helps to cover costs of extra living expenses elsewhere if you cannot live in your home.
Coverage E: Personal Liability - this protects you if you are sued for an occurrence on your property. Personal liability insurance covers lawsuits and receives compensation for damages won by your guest.
Coverage F: Medical Liability - if someone gets injured on your property, this provides medical payments coverage.
There are five (5) coverage details on home insurance policies in Brandon, FL:
5. Online Quotes for Homeowners Insurance in Brandon, FL
Homeowners insurance online quotes require many inputs. Insurance companies use hundreds of various determinants to provide a personalized price. Most will fit into three categories:
Property Features (age, location, HVAC, etc.)
Personal (historical credit reports, pets, claims history, etc.)
Endorsements and Coverage limits (caps, water damage risks, replacement, or actual cost, etc.)
To get a personalized online quote: fill in our online homeowners insurance quote engine. Young Alfred does not sell your personal information or call you. Our personalized quoting engine generates top homeowners insurance quotes unique to your area, so you will never get pestered by an insurance agency or agent.​​​​​

Get Home Insurance Quotes in Brandon FL

Hope that helps!
At your service,
Young Alfred