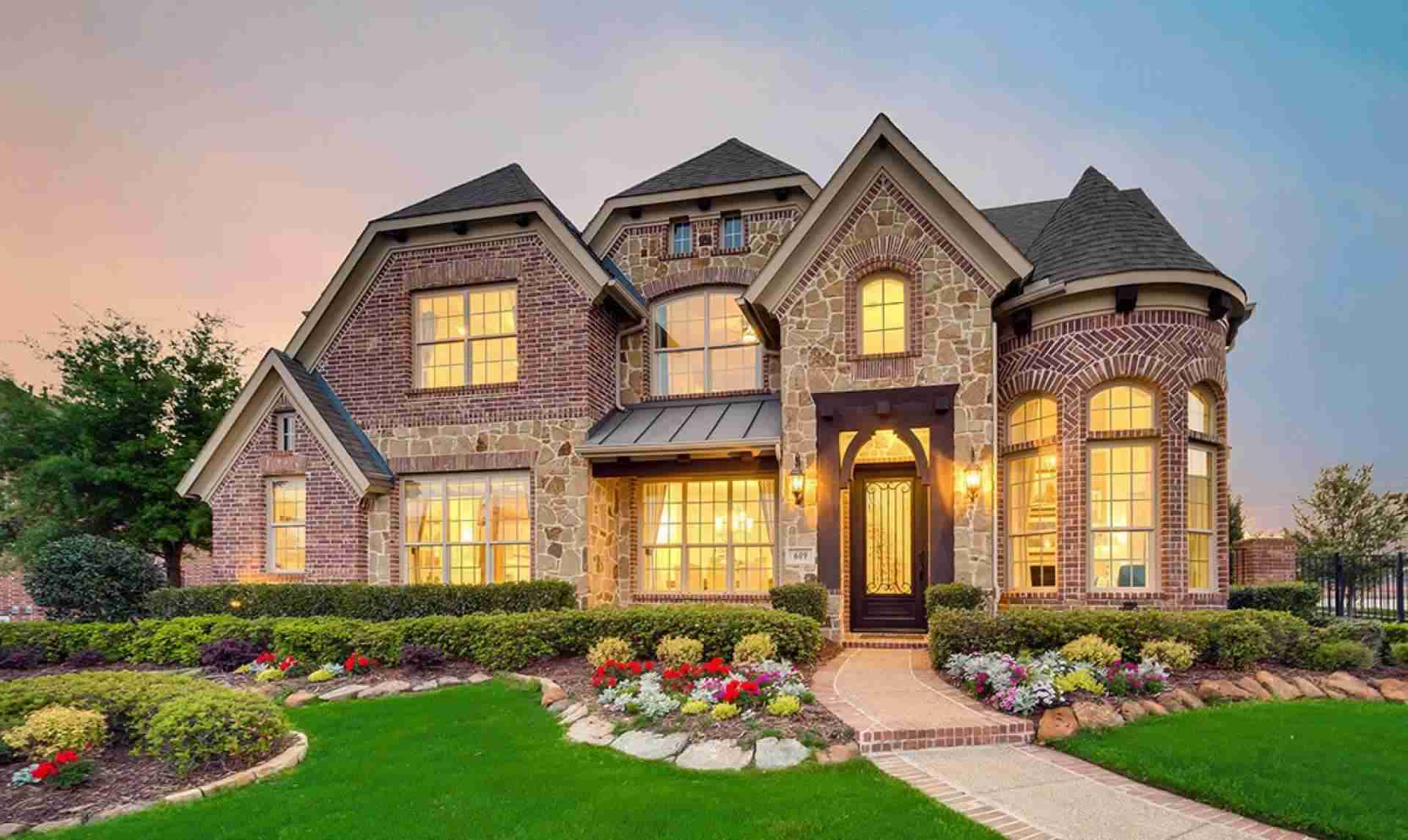 Home Insurance in McKinney TX
Located just 30 miles outside of downtown Dallas, McKinney, TX offers that small-town feel. Locals enjoy the tree-lined streets, an excellent education system, and diversity. It is a city vibrant with history and covered with green spaces.

As a Texas homeowner, you understand that your house is often one of the most substantial investments you will ever make. Ensuring that you protect that investment with the proper McKinney homeowners insurance coverage is key to successful homeownership.
Average Cost of Homeowners Insurance in McKinney TX
Typical Home Insurance Claims in McKinney, TX
Recommended Coverage for Homeowners Insurance in McKinney TX
Insurance Companies in McKinney Texas
Calculator for Home Insurance Online Quotes in McKinney, TX

1. Average Cost of Homeowners Insurance in McKinney, TX
Homeowners Insurance in McKinney TX runs between $1,286 and $2,673 per year. On average, homeowners pay $1,921.12 in McKinney, TX. Keep in mind that as your home's value increases, your homeowner insurance goes up an additional $184 for every $100,000 increase in value.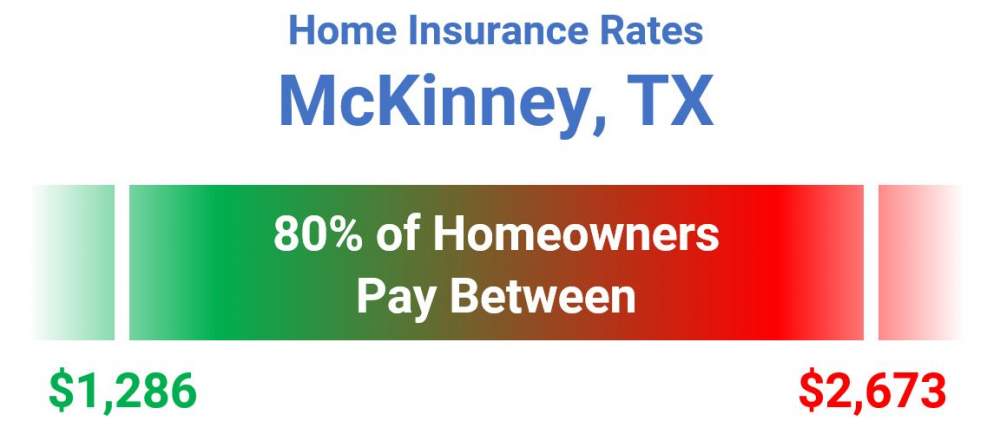 Home insurance discounts are a big help in lowering your home insurance rates. Young Alfred wants to make sure you get the lowest price available with the best coverage. We search for every discount we can offer for our clients. We'll also help you understand how different home construction materials, like roof materials, impact your premiums.
Home insurance rates are data generated using a zip code system, including the following:
75072 75070 75454 75069 75071 75013.
Home Insurance Rates in McKinney, TX vs. Home Rebuild Cost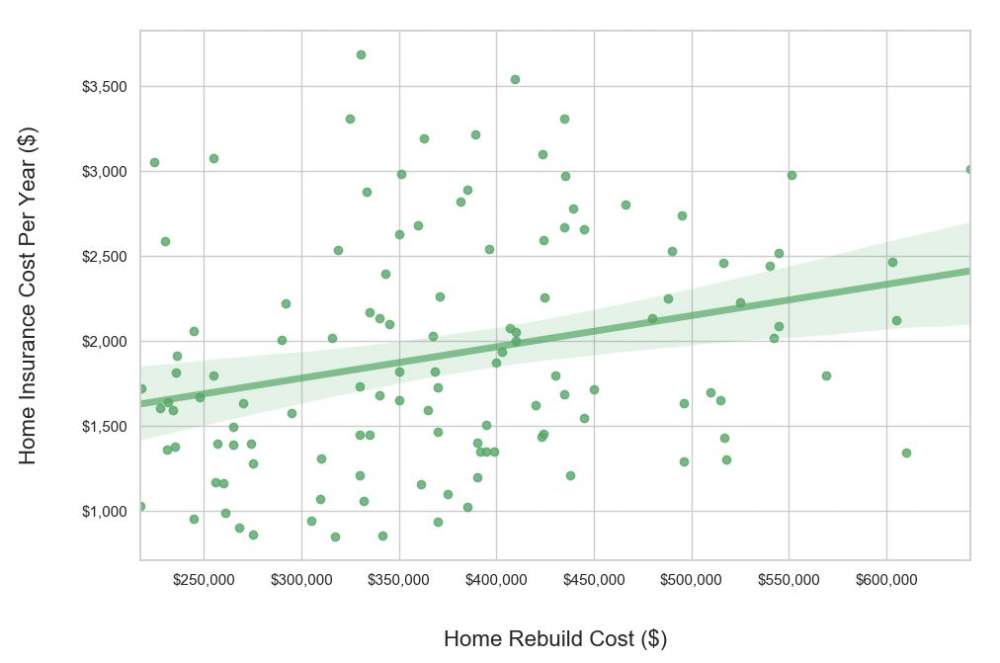 Mortgage companies require that the total amount of your homeowner policy cover the cost of repaying your mortgage. Accordingly, coverage limits should be higher than what you paid for the house.
In situations where your home is damaged or destroyed, you will want to be able to rebuild. Rebuilding is often more expensive because home construction and materials are typically more expensive than they were at the time of purchase. Also, building codes change, and new home construction requires upgrades that your old home did not have. Carrying an ordinance or law endorsement on your policy will help to cover you should this situation arise.
If you own an older home, replacing rare items such as wood carvings, extravagant beams, or wood, will result in higher costs. You may be able to purchase an individual replacement cost policy to receive coverage for these losses.
2. Common Home Insurance Claims in McKinney, TX
Texas is known for hail, tornadoes, and excessive heat. In 2019, there were 18 reports of hail within 10 miles of McKinney. The largest hailstorm carried a whopping 4.5 inches of hail. In October of 2019, a tornado struck Dallas and surrounding areas leaving over 150,000 people without power and damaging homes and schools.
Click here for a personalized risk report for your address.

McKinney, TX Home Risk Report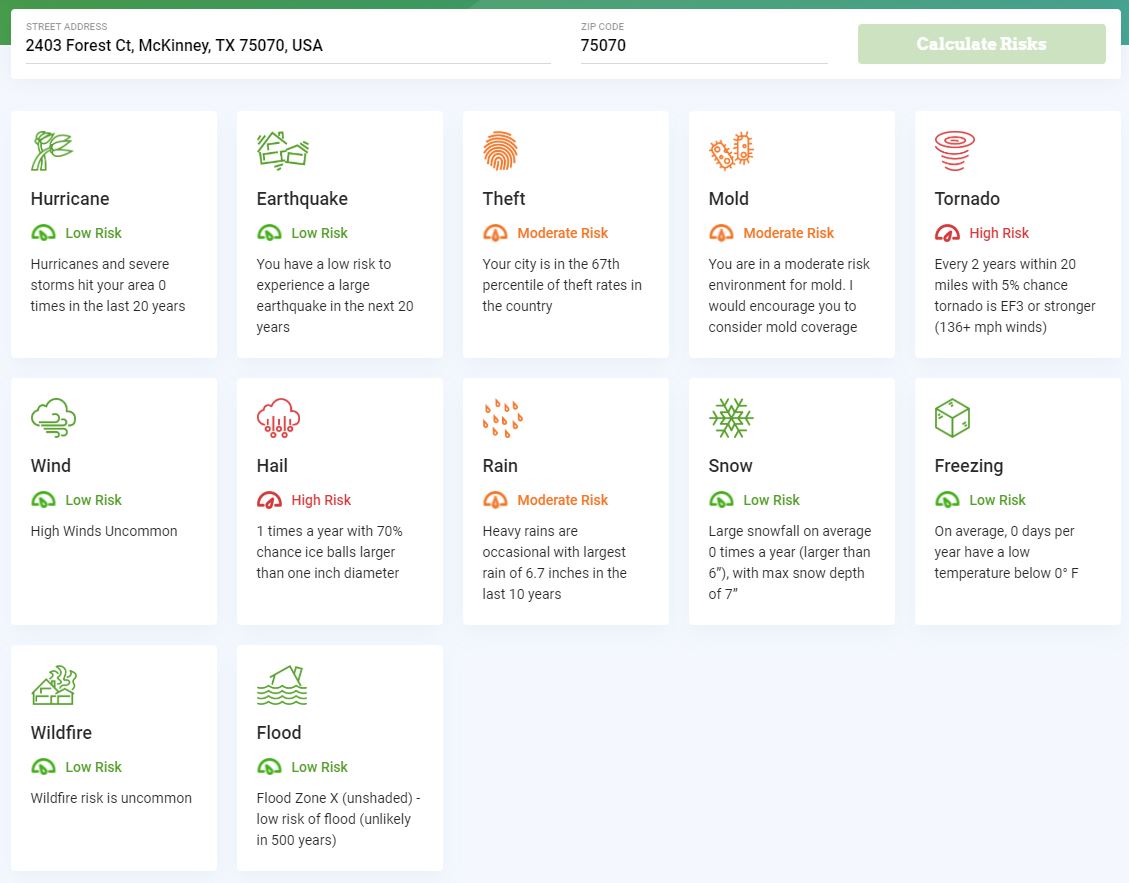 Source: Home Risk Report
Insurance carriers often reduce coverages that affect specific areas if the natural disasters in that area begin costing them a significant amount. As Texas homeowners frequently experience wind and hail damage, insurance carriers may only offer high deductibles for these coverages. You should be cautious in purchasing cheaper coverage to save money.

3. Recommended Coverage for Homeowners Insurance McKinney TX
Below are six major coverage categories of your homeowners policy.
Coverage A: Dwelling coverage is part of the plan that covers the home.
Coverage B: Other Structures coverage is for loss of other unattached buildings on your property. An unattached structure could be a separate shed or carport area.
Coverage C: Personal Property coverage pays to replace your personal belongings when they get damaged in a covered event. Homeowners should be aware of the special sub-limits for specific personal belongings
Coverage D: Loss of Use coverage provides you and your family a place to stay should your home be unlivable due to a loss.
Coverage E: Personal Liability insurance is coverage in a lawsuit filed against you due to someone else's injury you caused on or off your property. It also pays for a damaged item's repair or replacement when you damage other people's belongings on or off your property.
Coverage F: Medical Liability coverage pays any medical expense incurred when someone gets injured on your property.
5 Important Coverages for McKinney, TX
There are also five areas that all McKinney home policyholders should know about and investigate buying extra coverage for.
1. Water Damage
A third of all homeowners claims are for damages from water. That's why homeowners should know which water damage insurance options your policy cover:
Flooding - Excluded from homeowners insurance, homeowners can purchase a separate flood insurance policy from NFIP or Private Flood Companies.
Water Damage caused by Burst Pipes is a covered loss on your standard homeowners policy. What is not covered is a leak that happens over time, which was preventable.
Water Backup Coverage isn't a covered loss on traditional home insurance policies. This type of water damage usually occurs when a sump pump fails, so it is quite common. Homeowners should consider purchasing this coverage as an add-on.
Water Damage from Storms is a covered loss as long as the water enters from the ground level and above.
Water Seepage/Groundwater can do extensive damage and is not covered. You can pay an additional premium to obtain this coverage.
2. Foundation Coverage
As your home ages, it is common for the foundation to settle, shift, and crack, allowing water to enter, resulting in costly slab leaks. Most Texas homeowners insurance policies exclude foundation damage. A foundation & water endorsement has a coverage amount of 15% of your dwelling coverage (Coverage A), with a $25,000 foundation limit.
3. Wind/Hail Deductible
There are two types of deductibles available on insurance policies:
Deductibles that are Percent-Based (2%, 3%, 5%, 10%)
A percentage-based deductible provides coverage based on a percentage of the 'A' coverage amount for the house on your policy.
For example:
$500,000 of dwelling coverage
5% deductible

You pay for the first $25,000 (500,000 * 5%) of damages to your home before the insurance company starts paying. In Texas, these % deductibles cover special perils, such as Hurricane or Wind/Hail Deductibles.
Deductibles Based on a Set Dollar Amount ($500, $1,000, $2,500, $5,000, $10,000)

The policyholder will pay a set dollar amount anytime they are filing a claim. Then, the insurance company pays the rest. The most common deductible is $1,000.
Example:
$250,000 of dwelling coverage
$5,000 deductible
You pay for the first $5,000 of damages to your home, and the insurance company pays the remainder, up to the policy limit.
4. Roof Coverage: Replacement Cost (RCV) or Actual Cash Value (ACV)
Most insurance companies value the life of an asphalt roof at 20 years. Homes with an older roof won't result in full Replacement Cost Value (RCV) reimbursement, but Actual Cash Value (ACV).
Even replacement cost for a roof is no longer the defacto standard. Some major carriers have begun selling standard homeowners policies with ACV for roofs that get damaged by wind and hail, but they will use RCV or all other perils like fire. They may use terms like "roof payment schedule" or "loss settlement schedule." Be sure to scrutinize your policy, so you are aware of which coverage you have.
Example:
Patti and John have a home that is 12 years old. In October, their home roof sustained significant damage from a hailstorm. The insurance company tells Patti and John that due to their "loss settlement schedule," they will pay only a portion of the new roof costs.

This calculation method, which is ACV, includes depreciation. The insurer says the roof would need to be replaced within the next eight years if the storm did not occur. Patti and John have a $1,000 deductible and get a check for $5,000 towards the cost of the new roof.

(20-12)/20 * $15,000 = $6,000-$1,000=$5,000.

If they had Replacement Cost insurance, the calculation would be $15,000 - $1,000 = $14,000, giving Patti and John an additional $9,000 towards their new roof.
5. Animal Liability
In addition to an unusually high number of tigers in Texas, dogs can be dangerous too. While dogs are a person's best friend, they often possess a protective instinct or exhibit unpredictable behavior in certain circumstances. Average dog bite claims run $35,000. With this high price tag, you may want to check your policy for animal liability coverage if you have a canine or other type of pet.
Other Home Insurance Coverages to Consider in McKinney, Texas
Pool Coverage
Mold Coverage
Burglary
4. Insurance Carriers Offering Coverage in McKinney, TX
As is the case with many decisions, you want to make sure your independent insurance agency is a quality, professional company. It is best to look at multiple carriers before you pick the one for you. Factors include the following:
Financial Stability Rating – The financial stability of an insurance company is an important fact. Two companies rate financial stability: AM Best or Demotech.
Experience – You will want to know how long a company has been insuring McKinney homes.
Online Reviews are a great resource to research an insurance company on claims and customer service experiences.
Also, research other types of coverages an insurance company offers. There is often a bundling discount if you pair your home insurance with auto insurance.

The Best Insurance Companies in McKinney Texas
Insurance Company
Financial Stability
Experience
Online Reviews
Travelers

AM Best A+

Experienced

5 stars

USAA

AM Best A++

Experienced

5 stars

Progressive

AM Best A+

Experienced

4 stars

Hippo

AM Best A-

New

5 stars

Encompass

(Allstate)

AM Best A+

Experienced

5 stars

State Auto

AM Best A-

Experienced

4 stars

SafeCo

(Liberty Mutual)

AM Best A

Experienced

4 stars

Mercury

AM Best A

Experienced

4 stars

Towerhill

AM Best A-

Experienced

5 stars

State Farm

AM Best A++

Experienced

4 stars

Stillwater

AM Best A-

Experienced

5 stars

Velocity

AM Best A

New

4 stars

Lighthouse

AM Best A-

New

3 stars

Foremost

(Farmers)

AM Best A

Experienced

3 stars
5. Calculator for Home Insurance Online Quotes in McKinney, TX
There are three main categories home insurance companies use to provide you a personalized rate. These include:
Property features such as how old the home is, the house's structural materials, and what type of (HVAC) air conditioning and heating system the home has.
You and your family, which includes, but is not limited to, your claim history, credit score, and whether you have pets.
The coverage amounts, endorsements, and floaters, you decide on will affect your price as well.
For an accurate, personal insurance quote, we have a free online homeowners insurance quote system for McKinney. Try it out using your address!
Do not worry, Young Alfred will not call you or sell your information to other companies. We can compare 40 or more home insurance products, coverage options, and rates to help you find the best plan. Our advanced quoting engine generates the top home insurance and renters insurance quotes in your area, customized just for you.

Get Home Insurance Quotes in McKinney TX
I hope that helps!
At your service,
Young Alfred