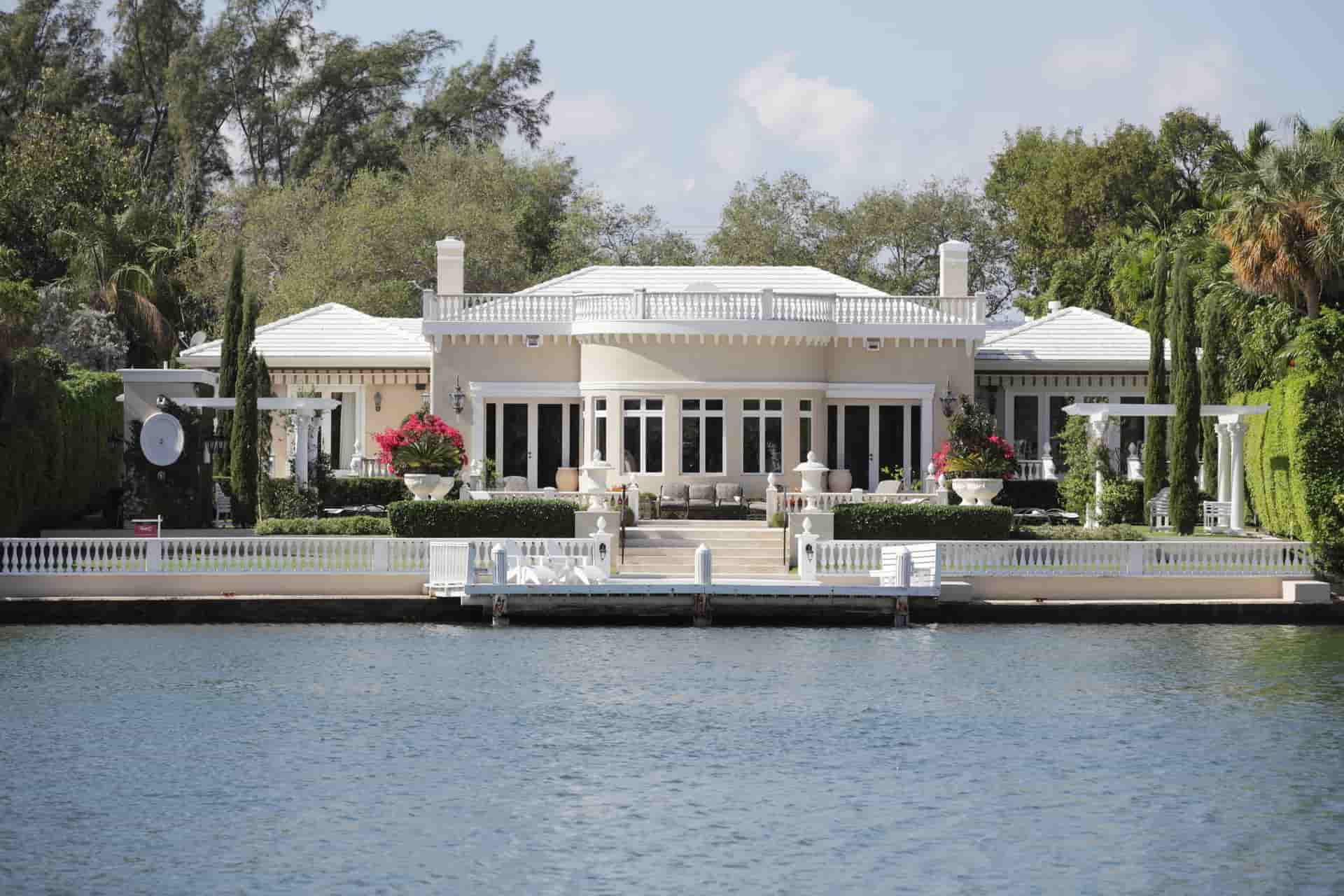 Homeowners Insurance in Florida

Nearly 1 in 20 homeowners file an insurance claim each year. Average insurance premiums rose by 7.6% in Florida in 2021. Florida continues to experience a hardening property insurance market, driving up costs while insurers post losses. It is essential to understand your coverage and general rules about homeowners insurance in the Sunshine State.
What Does Florida Homeowners Insurance Cover?
Homeowners policies can vary somewhat depending on the type and amount of coverage you want. But most provide these basic types of insurance coverage:
You can check your Declarations page at the beginning of your policy manual for a summary of coverages and coverage limits.
Covered Perils
Standard home insurance in Florida covers 16 named perils. Perils are hazards or damaging events that happen. Policies cover:
Fire and Lightning
Weight of Ice, Snow, or Sleet
Volcanic Eruption
Vandalism
Falling Objects
Theft
Hail
Vehicles not owned or operated by you
Riot
Freezing of plumbing
Water from appliances, plumbing, or sprinklers
Smoke
Explosion
Aircraft
Electrical current
Windstorm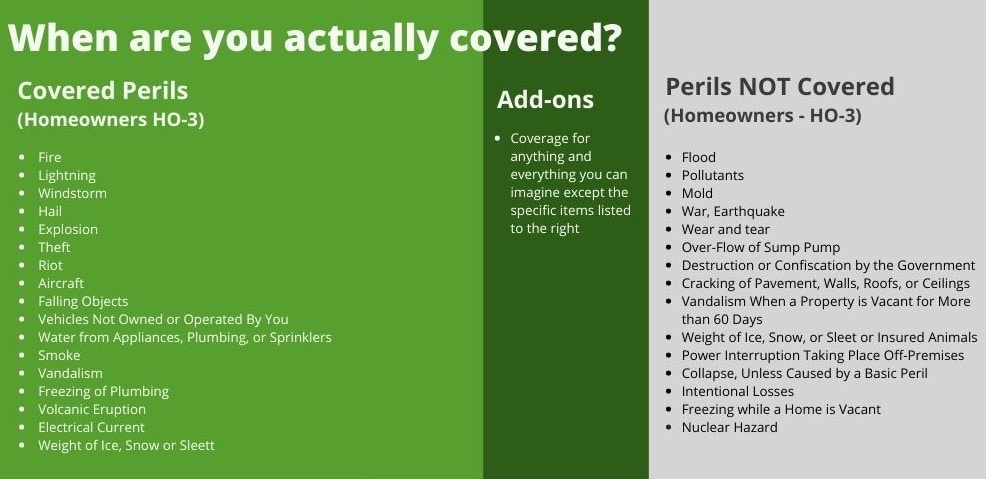 What Does Homeowners Insurance in Florida NOT Cover?
While Florida homeowners insurance covers various losses and events that could lead to damage, it does not cover a couple of things. In a traditional plan, you will not get hurricane damage insurance in Florida or flood insurance.
Hurricane or tropical storm damage is especially an issue for South Florida and along the coast. You will need to purchase separate flood coverage to take care of flood damage. Check the National Flood Insurance Program to learn more.
How Much Is Homeowners Insurance in Florida
Depending on the carrier you go with and other factors, like your home's age, rates can vary quite a bit. Here is a list of what goes into calculating premiums so you know what you are paying for when you get a quote.
Deductibles
Your Florida homeowners insurance deductible is how much you pay out of pocket before your insurance picks up the bill. Florida homeowners policies typically come with deductibles for covered perils, with a separate hurricane deductible.
Hurricane deductibles are usually a percentage of liability limits for Coverage A (dwelling coverage).
Coverage Valuations
Home insurance companies often include valuation clauses in policies. The valuation methods determine the calculation or amount the company will pay out if a covered event happens. The different types of valuations include:
Replacement Cost Valuation (RCV). RCV is the cost of replacing or repairing the property to a condition equal to or better than its original state. It does not deduct depreciation from the valuation.

Actual Cash Value (ACV). ACV, used for personal property, is based on the cost of repairing or replacing an item, with depreciation factored in.

Stated Value. You will most likely only see this applied to autos or high-value personal property like art. It refers to the maximum value placed on the property when the policyholder signs the insurance contract. That amount must be the requested claim amount when you file a claim.

Agreed Value. This kind of valuation is an agreed-upon valuation and defines what happens if the property becomes a total loss. It can either be a fair-market value assessment or some other amount that you and your insurer agree on.
Coverage Limits
Coverage limits refer to the maximum payout you can receive for a claim. If you want more protection than what is in your policy, you may be able to purchase supplemental coverage.
Florida Homeowners Insurance Sinkhole Coverage
Florida leads the U.S. when it comes to sinkholes. Unfortunately, though, most standard homeowners policies do not include coverage for sinkholes.
However, Florida law requires insurance companies to provide this coverage, either as a stand-alone policy or an endorsement. That means you must pay extra for sinkhole coverage. A standard policy does not cover it.
When reviewing policies, homeowners can easily get tripped up on something called "catastrophic ground cover collapse," thinking it's the same thing as sinkhole coverage. If you see that in your policy and think you have coverage for sinkholes, you do not!
Rather, "sinkhole" and "catastrophic ground collapse" should not be used interchangeably. "Catastrophic ground collapse" coverage only kicks in if your property meets these four criteria:
The depression in the ground formed suddenly rather than slowly sinking over time.

The depression formed by the collapse is visible to the naked eye.

The building covered by your insurance must have sustained structural damage, including damage to the foundation.

The appropriate governing agency had condemned the building.
If you do not meet those criteria, you will pay the repair bills out of pocket. That is unless you have sinkhole coverage to defray those costs. And filing a sinkhole claim is easier than meeting all the catastrophic ground collapse requirements.
A geological survey can help determine the risk of sinkholes in the first place.
Florida Homeowners Insurance - Aluminum Wiring
You can find aluminum wiring in millions of older homes. You might also find AlumiConn® connectors, a somewhat updated version of older knob and tube wiring. Aluminum wiring is primarily present in homes built between 1965 and 1973. Since then, several house fires have occurred due to faulty aluminum wiring.
Aluminum wiring is not necessarily unsafe, but it could pose fire hazards if not installed correctly. Because aluminum wiring comes with some risks, having it in your home may affect your coverage.
To ensure you get the insurance and fire protection you need, consider having your home inspected. The inspector will determine whether there are problems with the wiring and repair or replace it if needed.
The price of copper wire and copper branch-circuit wiring can be somewhat high. Therefore, it is a good idea to see if the wiring needs servicing before repairing or replacing it altogether.
Florida Homeowners Insurance - Cloth Wiring
Cloth insulation over wiring is common in many older homes in Florida. It is a fire hazard because the cloth wiring is an outdated feature that can become hot enough to ignite. As a result, insurers are hesitant to issue coverage for homes with that kind of wiring.
The wiring is safe, though, when covered with Romex. Romex is a type of electrical conductor that can prevent the cloth sheathing from overheating. A home inspection will determine whether your electrical system is dangerous. If it is deemed hazardous, you will most likely want to replace it right away.
Hazard Insurance - Florida
Hazard insurance is primarily a term used by mortgage lenders. The Consumer Financial Protection Bureau says lenders usually require you to have homeowners insurance before they approve you for a mortgage. It is required before they will close on your home loan. While hazard insurance and home insurance can be used interchangeably, there are some differences.
Hazard insurance typically only covers the dwelling, your home's structure. The structure is what the bank considers their asset until you pay off your loan. Therefore, they want it protected from losses.
Home insurance includes dwelling coverage too. But home insurance also covers personal property, liability, additional living expenses, and other structures (mentioned above).
Assignment of Benefits
An assignment of benefits (AOB) is a contract that homeowners may sign that gives a third-party authority to settle claims. This way, policyholders do not have to navigate the process themselves. Assignment of benefits allows an authorized entity to decide about repairs, file claims, and bill insurance companies on behalf of policyholders.
Here is an example of how it works.
If a leaking HVAC caused damage to your home, you could assign the claims process to the contractor doing the repairs. You sign a Florida law-approved AOB contract with your contractor and provide it to your insurer. They provide their work estimate to your insurer and negotiate a covered fee. Once the work finishes, your insurer pays them.
While AOBs can reduce hassles for homeowners, they also create fraud potential. Contractors often inflate their fees or fail to abide by insurers' terms. You can take recommended steps to protect yourself from unscrupulous vendors, and you can report insurance fraud to the National Crime Bureau. Citizens Property Insurance provides updates on AOB reform.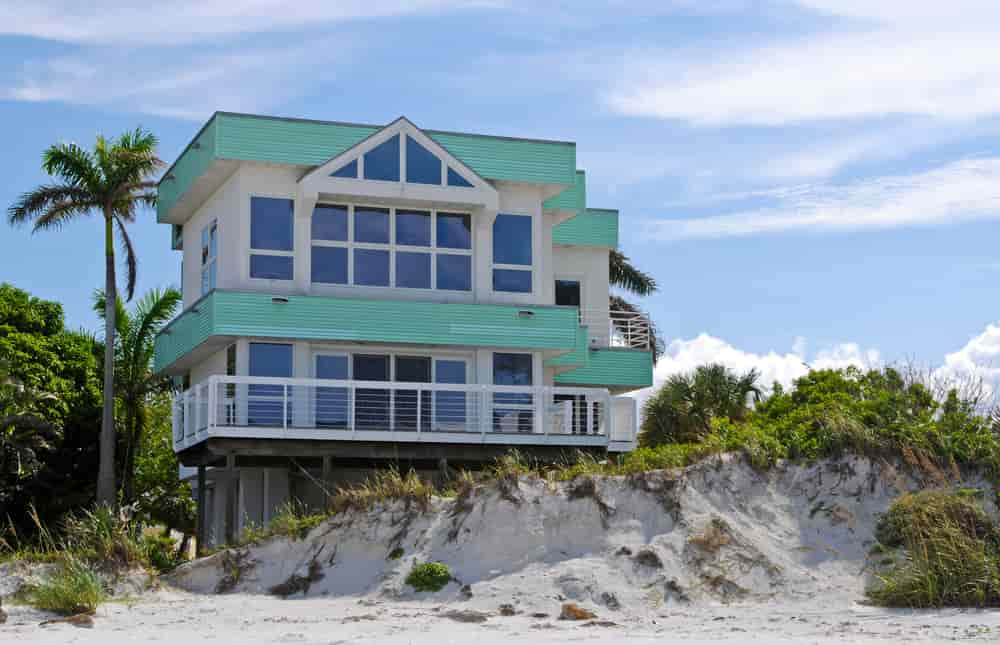 High-Risk Homeowners Insurance Florida
Homeowners insurance can sometimes be hard to find in high-risk areas of Florida. "High risk" is defined as:
Areas prone to severe weather

Living in a high crime ZIP code where vandalism, theft, and other crimes are likely

Homes with older electrical, plumbing, and HVAC systems
If you cannot get coverage from a private company, you may need to turn to a state government plan. Citizens Insurance is the go-to for at-risk homes. You can also try a surplus lines carrier.
Surplus Lines Insurance
Surplus Lines is another type of insurance associated with unique risks and provides coverage that does not come in a traditional policy. To learn about the potential for such threats on your property, you can contact a Florida surplus lines service office.
There may be additional risks when you own a historic home, too. Surplus lines carriers can help you find adequate coverage.
Windstorm Coverage
You can obtain windstorm insurance from companies that offer coverage for homes, mobile homes, and condos. It is usually part of a homeowners insurance policy, but windstorm coverage has separate deductibles in high-risk areas.
Taking resistive wind measures, such as installing shutters or boarding up your home before a hurricane, may lower your premiums. The National Weather Service usually issues natural disaster warnings within 72 hours or more of an approaching storm.
Homeowners Insurance Laws in Florida
Florida law does not require homeowners to insure their properties. But lenders usually require home insurance before they approve clients for a mortgage.
Why Is Florida Homeowners Insurance Going Up?
Homeowners insurance rates in Florida have been on the increase, especially since massive hurricanes battered Florida homes in 2004 and 2005. As a result, many insurers scaled back coverage or closed shop altogether, leaving less competition for those who remained. Without raising rates, insurance insolvency can be a real possibility.
But hurricanes are not the only factor leading to rate hikes. Another reason companies had to raise rates was to cover claims costs. Florida law gives homeowners an incredibly generous grace period for filing claims. Hence, there is a long time for companies to be hit with an onslaught of claims, increasing overall costs.
Furthermore, assignment of benefits (AOB) provisions allow homeowners to turn the claims process over to contractors. AOB essentially gives contractors greater discretion over what they can charge for their work, potentially increasing insurers' costs.
Adding fuel to the AOB fire, in 2019, Florida accounted for 76% of all U.S. legal claims filed against insurers. Vendors and lawyers are teaming up to file suits they know the insurer will not fight in court. The insurer usually pays the insurance claim because it is less costly than a legal fight. These cases contribute to Florida's recent rate hikes.
Moreover, because of escalating costs, homeowners may have their coverage terminated. While this saves money for insurers in the long run, they may need to raise premiums to maintain revenues.
Cheap Homeowners Insurance Florida
There are different types of coverages homeowners can buy as a strategy to get cheap homeowners insurance in Florida. Standard home insurance policies are called HO3 policies. HO5 policies are the most expensive. The policies offering less coverage for less money include:
Florida HO-1 and HO-2 policies (Basic Broad Form Coverage)
These cover the home or structure for perils outlined in the policy.
HO1 usually covers the following:


Riot or civil commotion
Theft
Windstorm or hail
Explosions
Smoke
Fire
Lightning
Vandalism
Aircraft
Falling object, such as a tree

HO2 policies cover everything above plus these perils:


Sudden/unintentional damage from electric current
Weight of sleet, ice, or snow
Freezing
Sudden/accidental tearing, burning, cracking, bulging of built-in appliances (water heaters, HVAC, etc.)
Accidental discharge and overflow of water
Volcanic eruption

Florida HO3 policy. This insurance covers all perils (see above) except the ones listed in the policy as exclusions. Policies are also available for unoccupied or intermittently occupied homes, such as rentals.

DP1. This type of actual value insurance covers the structure but does not go beyond providing basic protection. It does not cover personal liability, additional living expenses, and personal property. Also called fire dwelling insurance, it only covers perils named in the policy. Listed perils include damage from:


Vandalism
Lightning and fire
Explosions (both internal and external)
Aircraft
Vehicles
Windstorms and Hail
Smoke
Riots and civil unrest
Volcanic explosions (which you do not need to worry about in Florida)

DP2. DP2 insurance is also limited to specific perils, but the list is much longer than it is for DP1. It does not cover personal liability, additional living expenses, and personal property. Named perils include all the above, plus:


Collapse
Tearing, cracking, bulging
Damage due to burglary
Broken Glass
Weight of ice and snow (not an issue in Florida)
Accidental water or steam overflow or discharge
Falling objects
Electrical damage
Frozen pipes
However, damage from any hazards not listed will not be covered.
DP3

. This policy is the best kind of coverage for unoccupied or rental homes. This all-risk policy covers all perils, except for some exclusions.


Personal Liability
Additional Living Expenses
Personal Property
Mold
Government action
Intentional loss
Earth movement
Ordinance of law
Water damage (some water damage is covered, some have stipulations, and others are not)
Power failure
Neglect
War
Nuclear hazards
How to Lower Homeowners Insurance in Florida
Homeowners insurance rates in Florida can quickly add up. To reduce sticker shock, you can do several things to lower your premiums. You can potentially lower your rates by as much as a few hundred dollars. The Insurance Information Institute offers the following "twelve-step" plan, plus some we added:
Comparison-shop. One great place to start is asking people you know for recommendations.

Consider taking a higher deductible so you can have a lower premium.

Do not include land value with your home's cost when deciding how much coverage to buy.

Bundle home and auto insurance policies.

Consider upgrading your plumbing and electrical systems (electrical panels, outlets, switches, circuit breakers).

Implement wind mitigation measures.

Flood Proof your home.

Beef up your home security system with deadbolts, burglar alarms, and smoke detectors. Living in a gated community could also give insurers confidence that your home is secure.

Look for other home insurance discounts, such as those offered to retirees and members of professional associations.

Solidify your credit score.

Stick with the same insurer; you may get a loyalty discount.

Review policy limits and your property's value at least annually to ensure you are not paying for too much coverage.

If your house sits in a high-risk area and you currently have NFIP flood insurance, get comparison quotes from a private insurer. The government flood plan is considered the insurer of last resort. You might get better flooding coverage at a lower rate elsewhere.

When buying a home, consider factors — such as the house's age — that could impact your premiums. And try to find a place with features that could save you money.
The Consumer Product Safety Commission provides resources to help you find solutions that will not pose hazards. The product safety commission CPSC also lists applicable laws and standards.
Florida Homeowners Insurance Grace Period
There are some situations in which grace periods apply to Florida homeowners. According to Florida law, policyholders have a 30-day grace period to pay Florida home insurance premiums, although the insurers may charge interest.
Additionally, policies typically allow up to three years for filing a claim (check the wording of your contract to be sure).
Flood insurance typically has a 14-day grace period when buying from a private carrier. There is a 30-day grace period when buying NFIP flood insurance. This grace period means you cannot file a claim for damages during that time frame, which starts the day you buy your policy.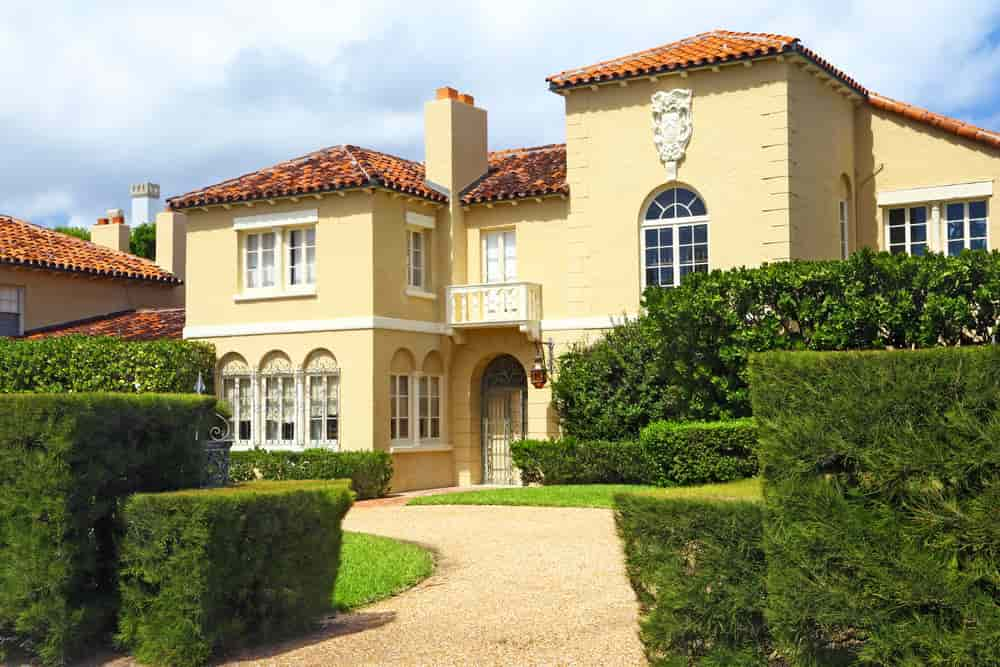 Florida Homeowners Insurance for Older Homes
Older homes in Florida (at least 30 years old) can be more costly to insure. That is because the construction will align with older building codes that most insurers no longer recognize. Since 2002, counties throughout the state follow an updated Florida building code instead.
Older homes in Florida can qualify for coverage if they pass a 4 point inspection (plumbing, roof, electrical, and HVAC). You will also need a wind mitigation inspection.
Homeowners Insurance Companies in Florida
You do not have to choose a home insurance carrier sight unseen. Doing your due diligence in researching each company can give you peace of mind when buying a policy. Here are some criteria for evaluating how reputable a company is.
AM Best Ratings. AM Best provides independent Florida homeowners insurance creditworthiness ratings. This information is available at no cost.

Financial Scores. Financial scores evaluate the company's financial stability in terms of its ability to pay premiums. Still, the scores do not provide information about a company's securities, which would be of interest to investors.

Customer Service Online Ratings. Yelp, Google, and other review sites are great sites to turn to for customer reviews.

Time in the Market. How long a company has been in the market can indicate its stability.
List of the Top Homeowners Insurance Companies in Florida
There are many great homeowners insurance companies in Florida, but competitiveness varies a lot by region. It is likely certain companies below do not offer policies in your area. If the insurance carrier has had too many claims, many will non-renew homeowners -- like Southern Fidelity, Universal Insurance Company of NA, and Gulfstream in 2021. It is good to have a list of the top Florida insurance companies from which to choose.
Florida Admitted Insurance Companies
Florida admitted insurance companies have financial backing from the State of Florida. That means if the insurer cannot pay a claim due to bankruptcy, the state steps in and pays the claims. All carriers on our list above include admitted carriers.
Florida Homeowners Insurance Quotes
Your state insurance department -- Florida Office of Insurance Regulation -- can provide information about coverage costs. Additionally, you can get quotes from individual companies by clicking below.
Hope that helps!
Get an Online Florida Home Insurance Quote
At your service,
Young Alfred