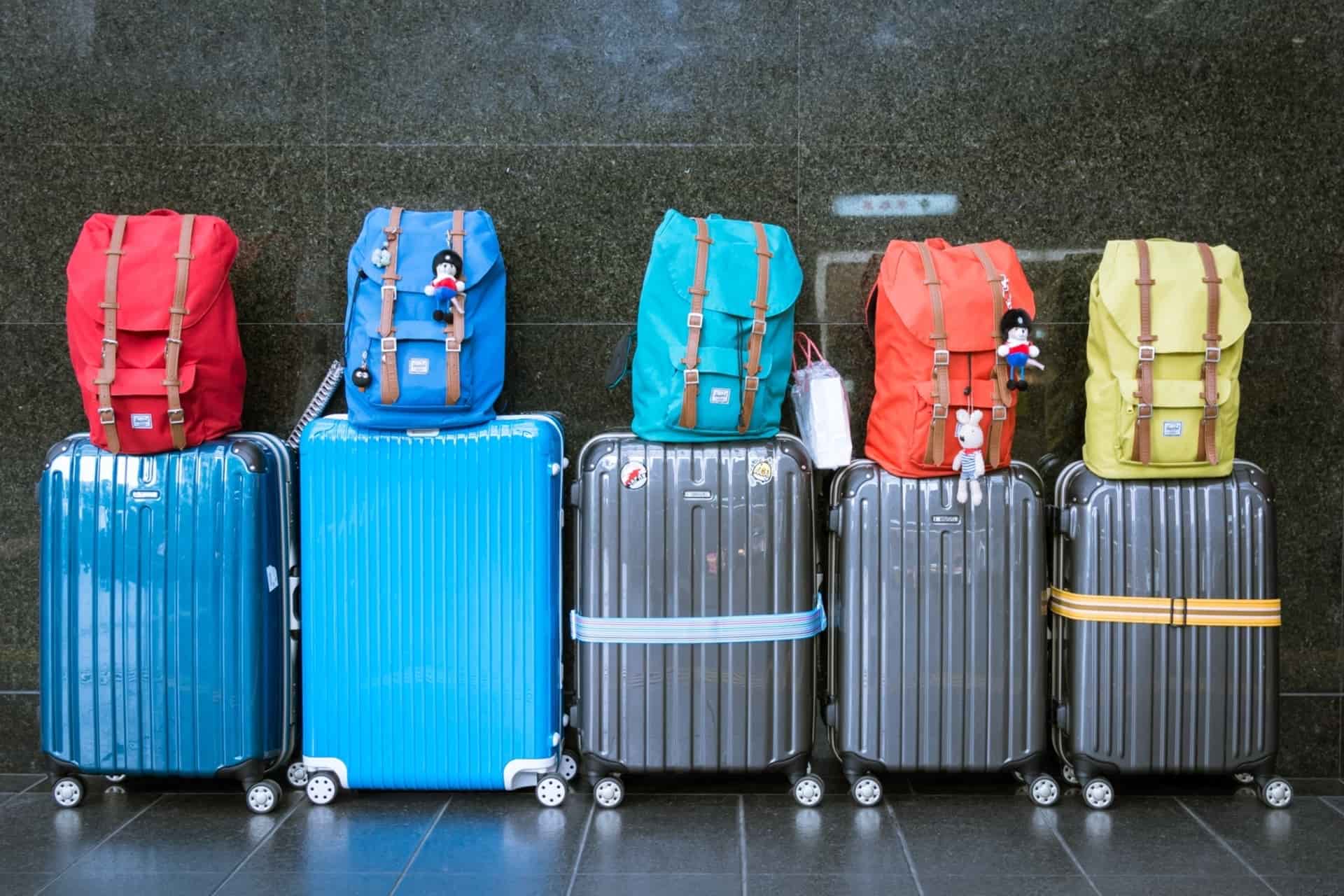 Homeowners Insurance Off-Premises Coverage
It is common knowledge that renters and homeowners insurance covers damage and theft of your possessions, such as jewelry and electronics, when the damage or theft occurs in your home or on your property. What is not so well-known is that renters and standard homeowners insurance often includes some of the costs when damages and theft happen anywhere in the world.
It gets better. Your home insurance liability coverage also extends outside your home and anywhere in the world. Any lawsuits against you, medical and property claims made against you are covered under your liability insurance.
The coverage is called renters and homeowners insurance off-premises coverage, and it is typically included in your policy by default.
Now that you know this, do you have enough coverage to pay the full repair or replacement cost of many of your personal items while off-premises? Their theft risk at home is significantly lower than in the outside world. You may not have purchased a rider for your laptop or watch, but with a higher risk away from home, more coverage may be wise. It would help to examine your specific coverage details and adjust your policy for your needs.
What Does Off-Premises Insurance Cover?
Off-Premises Theft and Property Damage
Off-premises coverage in your standard homeowner's insurance and renters insurance will cover many types of damage and theft to your personal items while outside of your home. Some examples include the following:
Your laptop is swiped from your hotel room while you are waiting to meet a client
The storage facility burns down where you store inherited antiques
Your luggage is misplaced at the airport and never finds its way to you
Your kid at college gets her tablet stolen from her dorm room
Your purse gets taken from your car's back seat
That tree you just bought falls off your moving truck
Your credit cards fall out of your bag
Your movers turn out to be bandits and disappear with your furniture
A flyaway drone you lost control of at the beach
These are only a few potential covered events. These examples are standard in homeowners policies and apply to off-premises as well. The list below shows all covered perils and non-covered perils.
Off-Premises Coverage for Liability Claims Made Against You
Home and renters insurance covers liability claims against you whether you're child accidentally hits another kid while practicing his baseball swing or if you accidentally lose control of your Segway and crash into a Prague Castle Guard. Now you are on the hook for fixing the Segway and medical claims by the guard and tourist as well as the guard's lost income lawsuit.

What are Off-Premises Coverage Limits?
Off-premises coverage limits are maximum amounts your insurer will pay you to replace your items while you are away. Your standard homeowners off-premises insurance limits are usually equal to up to 10 percent of your homeowners personal property coverage limit. For instance, if your Coverage C: Personal Property Coverage is $150,000, the off-premises insurance will have a $15,000 limit (10% of $150,000). Some policies also have off-premises coverage up to $500 of unauthorized use of your credit cards.
Liability limits for medical and personal liability each have unique liability limits that you choose. Medical is often $1,000 - $5,000 and personal liability is typically $100,000, $300,000, or $500,000. There are no special off-premises limitations for liability; your insurer will pay the same for liability claims anywhere in the world as if the incident happened in your home.
Coverage C has special category sub-limits. Sub-limits are limits on specific categories of personal property like electronics, jewelry, and musical instruments. They apply to personal property on your standard homeowners insurance policy whether items experience a total loss, damage, or theft in or outside your home.
If your sub-limits are lower than the value of the items you travel with or bring to work every day, you might want to increase your policy limits. Here are some typical sub-limits:
| | |
| --- | --- |
| Item Category | Typical Claim Limit Per Item |
| Money, Bank Notes and Coins | $200 |
| Jewelry | $1,500 - $3,000 |
| Furs | $1,000 - $2,000 |
| Personal Computer | $1,000 - $5,000 |
| Other Electronics | $1,000 - $5,000 |
| Firearms and Ammunition | $2,500 |
| Collections (i.e., baseball cards, comic books, and album covers) | $1,000 |
| Silverware and Goldware | $2,500 |
| Watercraft and Trailers | $1,000 - $1,500 |
| Sports Equipment | $2,500 |
| Credit Card and Forgery | $1,000 |
| Musical Instruments | $2,500 |
| Fine Arts | $2,500 |
| Postage Stamps | $1,500 - $2,500 |
| Mold | $0 - $10,000 |
| Photo and Video Equipment | $1,500 |
| Bikes | $1,500 |
| Golf Equipment | $2,000 |
| Coin Collection | $2,000 |
| Business Property on the Residence Premises | $2,500 |
| Business property off the Residence Premises | $1,000 |
Making matters worse, your personal property, including items on the sub-limit list, have deductibles, are subject to the 10% off-premises coverage limit. All these limitations reduce the amount you receive from your insurer to replace or repair your belongings involved in an off-premises incident.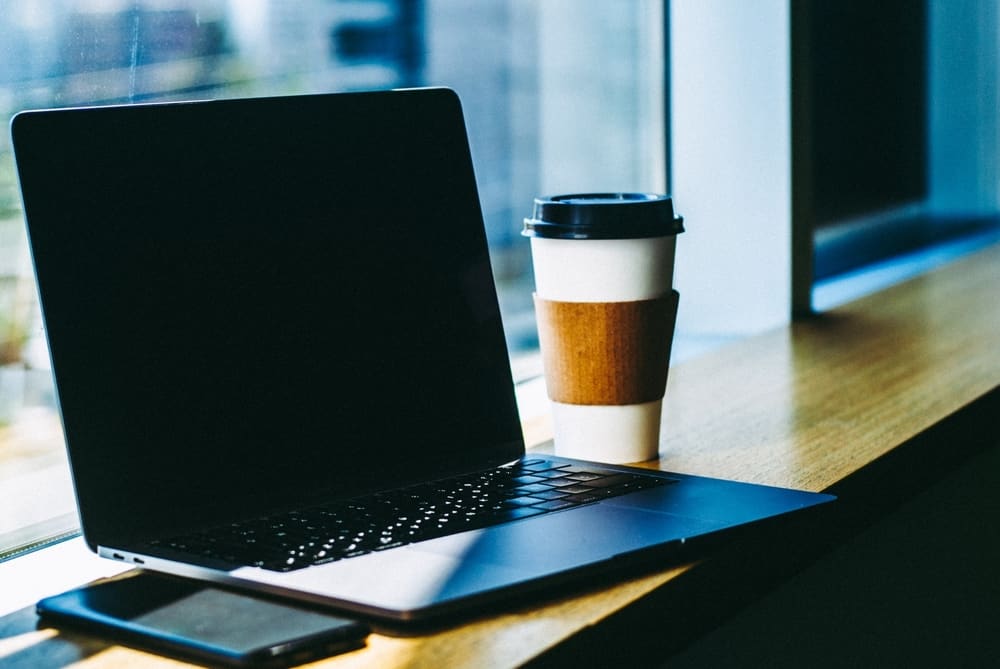 For example, let us say you while you were enjoying a beautiful trip to Ireland, a $5,000 laptop got stolen from your hotel. You did not have a scheduled floater for it, so it falls under the computer sub-limit category of personal property on your standard homeowners insurance policy. For your laptop claim, these points apply:
Your laptop is worth $6,000 brand new
You have a $500 deductible
Your personal property is valued using the actual cost value formula that deducts depreciation
The laptop was two years old but has a six-year useful life
Your personal property coverage is 50% of your $300,000 dwelling, so your personal belongings have a coverage limit of $150,000
Your off-premises coverage is 10% of your personal property coverage, which means you have $15,000 for off-premises coverage
Your sub-limit on computers is $2,500
Even though the actual cash value calculation shows your computer is worth $4,000 when it is stolen (as it depreciates $1,000 per year), you will only receive $2,500 for your computer due to the special sub-limit. If you had a $2,500 deductible instead of a $500 deductible on your policy, you would only get $1,500 for your computer because you would be responsible for the first $2,500 of the $4,000 loss. It doesn't always make sense to file a claim for a stolen laptop computer.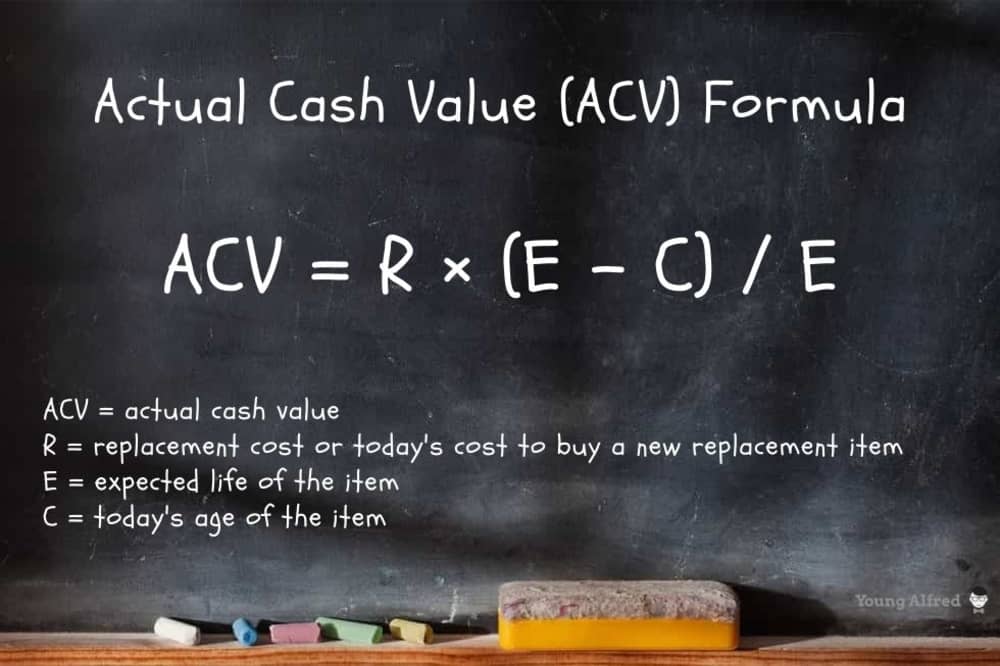 These limitations might be too limiting, in which case, you can buy a floater, scheduled personal property, for items that are off-premise quite often. If you had a floater for your laptop in Ireland, you would have received $6,000 to replace your computer because floaters are separate policies added to your standard home policy with their terms. They have no deductibles, and property gets valued at replacement cost value, which has no depreciation.
Each insurance company sets its off-premises policy limits and terms, and they vary. Check your policy and call your insurer to verify your coverage amounts and to make any necessary changes.
Is Homeowners Off-Premises Coverage Enough to Protect Personal Property?
The answer depends on your policy. Some types of homeowners insurance do not provide off-premises coverage at all. You must purchase it as additional coverage, or schedule items on a floater or endorsement.
Most people are underinsured, so your current personal property coverage might not cover your personal belongings if they were damaged or stolen from your home. Using the norm mentioned above that your off-premise coverage is only 10% of your on-premises personal property coverage, we can deduce that your policy likely does not cover the full cost of expensive items on or off-premise.
Factor in the items you want to cover and ensure your policy protects you adequately. If you own high-value items that you often take off-premise, add them as a scheduled floater to your policy, or raise your policy limits to get the coverage you need.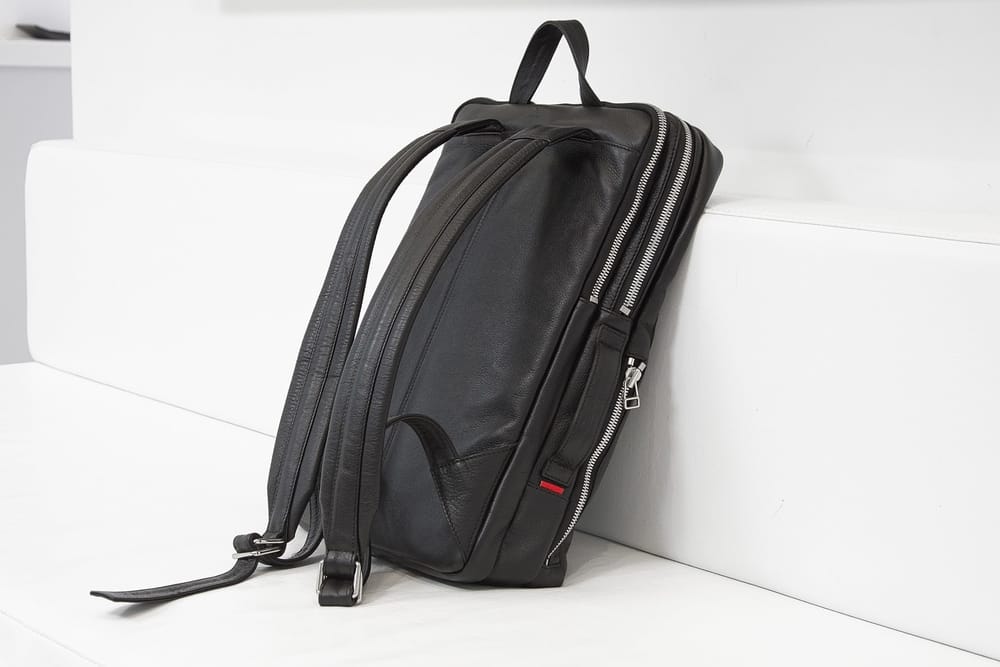 Is Homeowners Off-Premises Coverage Enough to Protect You Against Liability Claims?
Medical, property damage, and lawsuit claims against you by others when you are liable can decimate your bank account. If you only have the standard liability coverage amounts, you may want to reconsider increasing your liability limits while traveling or if you travel often.
Personal Property Off Premises Insurance Floaters
If your standard homeowners insurance policy is not enough for your items or your insurance company does not include off-premises coverage at all in your policy, you can purchase additional off-premises personal property insurance as a floater.
The beauty of a floater is that it has no deductible, you set the limit amounts, limits are equal for both on-premises and off-premises, and you can choose replacement cost value coverage. That means your high-value belongings get reimbursed for what it would cost you to buy them anew. Floaters also include accidental loss, which you do not get in your standard homeowners policy.
It is imperative to compare different carrier's endorsements since they do not provide the same coverage or price. For instance, some floaters cover any damages and losses you face off-premises. Others may cover damages but exclude theft. By comparing coverage terms and insurance rates, you should be able to find the right amount of insurance coverage for your personal belongings and budget.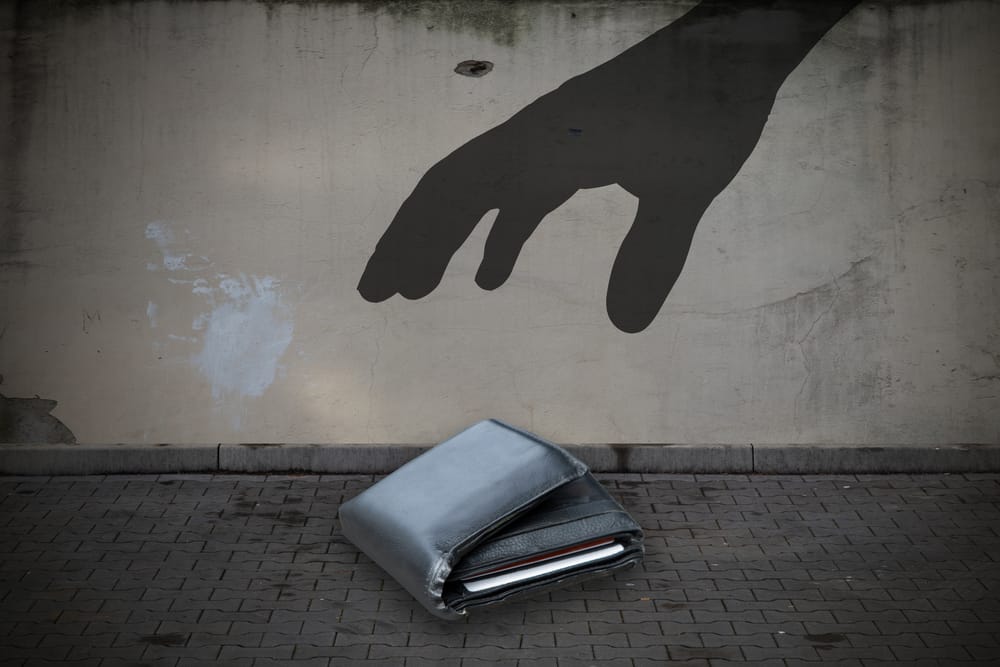 Off-Premises Theft Exclusion
Some policies include an off-premises theft exclusion that would prevent you from claiming theft of personal belongings that get stolen when away from home. If off-premises theft coverage is essential, check your policy, and if you find it, have it removed. Conversely, if you do not need this coverage, you can ask for an off-premises theft exclusion endorsement and save money. In most cases, you can save 10% off your premium by removing off-premises theft.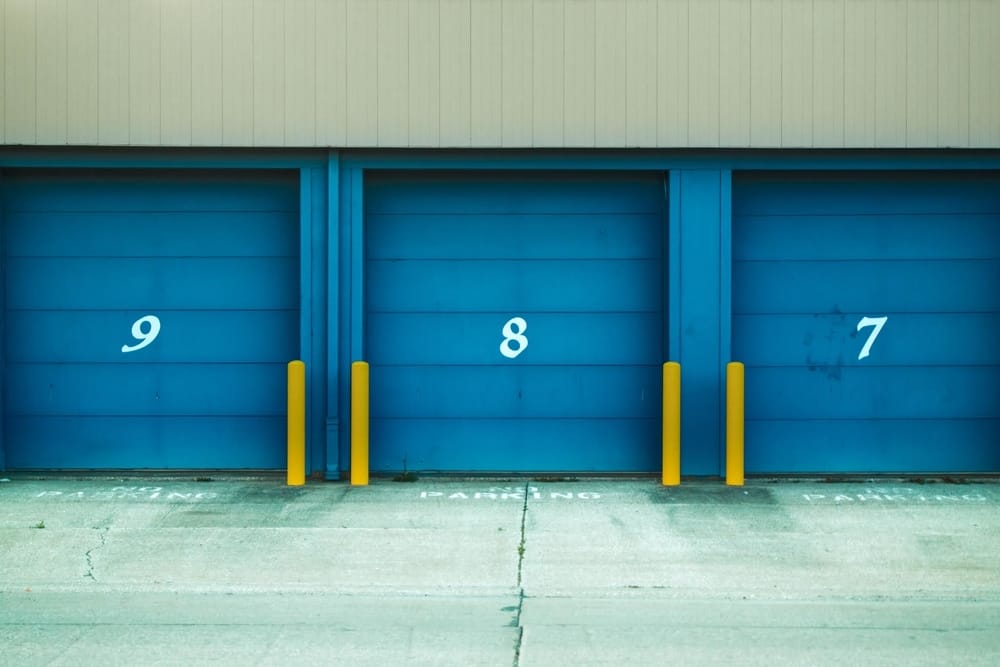 Off-Premises Coverage for Belongings in Storage Units
Insurance coverage for possessions in a storage facility is typically covered by "off-premises" personal property coverage on a homeowners policy.
However, if it will cost you more to replace your stored items than the 10% of your personal property coverage limit, it would be wise to consider adding more coverage. There are several options to do that:
Increase your personal property coverage limits: If your personal property coverage covers your off-premises stored items, you might want to raise your personal property coverage limits to an amount that will cover the things you'd replace if something happens.

Remember, though, that the increased amount will only allow 10% of your new coverage limit to replace your stored items. E.g., if the aggregate value of your stored items is $50,000, your personal property limit must be $500,000 ($500,000 x 10% = $50,000). If you choose this option, ask for an endorsement, rider.

Increase coverage limits for specific high-value treasures: If you store tremendously valuable objects at a storage facility, such as antiques or a stamp collection, you could get separate scheduled personal property policies for each of those items through a floater, add-on to your homeowners policy. Floaters have no deductibles, and your items are valued at full replacement cost without depreciation.

Purchase storage insurance: Certain storage companies sell storage insurance as an add-on to your storage unit.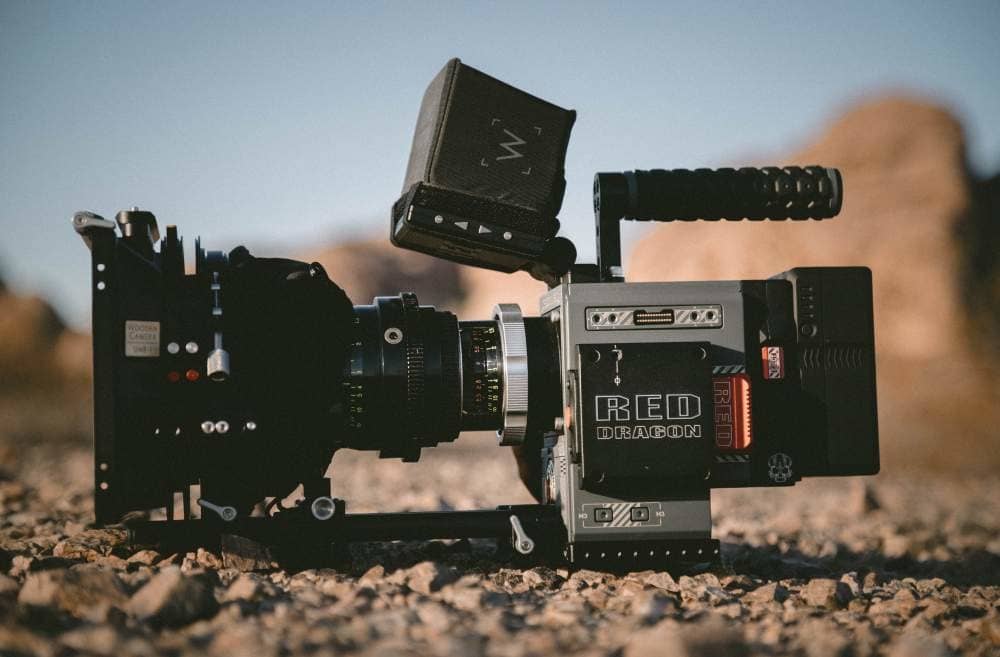 Off-Premises Coverage for Work-Related Items
You have three options to cover off-premises business property and liability.
Your standard homeowners insurance policy typically covers your home office or other non-office businesses like videographers, jewelry designers, and plumbers. A writer may use a laptop off-site, a plumber could keep tools at home during non-business hours, and a jewelry designer might take precious stones on a staycation.

Coverage is limited, however. Home insurance typically includes $2,500 of on-premise business equipment coverage and $500 of off-premises coverage. There is no coverage for liability.

You can buy a home business insurance endorsement -- or rider – as an upgrade to your homeowners policy. Some home business insurance policies offer $500 - $5,000 of off-premises business equipment coverage. There are two options: Permitted Incidental Occupancies endorsement (HO 04 42) or Home Business endorsement (HO 07 01)

A business owner's policy is the most robust policy for a home business. Off-premise coverage for property can range from $1,000 - $25,000 or more.

Business pursuits coverage is liability insurance for workers who do not own a business but work at home. It is ideal for teachers, home aids, salespeople, and clerical workers.
Filing a Claim
Always keep an updated inventory of your items, with a copy of serial numbers and other essential data in a readily accessible digital file. This way, you always have the information at your disposal should you need it for an off-premises theft claim.
As soon as you notice a theft or any damage to your property, you need to report it to your insurance company, but there are some crucial things to consider before filing a claim. How much is the stolen or damaged item worth, and does that amount exceed your deductible?
If your damaged item is only worth $100, but your deductible is $100 or more, it would be smarter to cover the costs out of pocket, so your rates do not increase.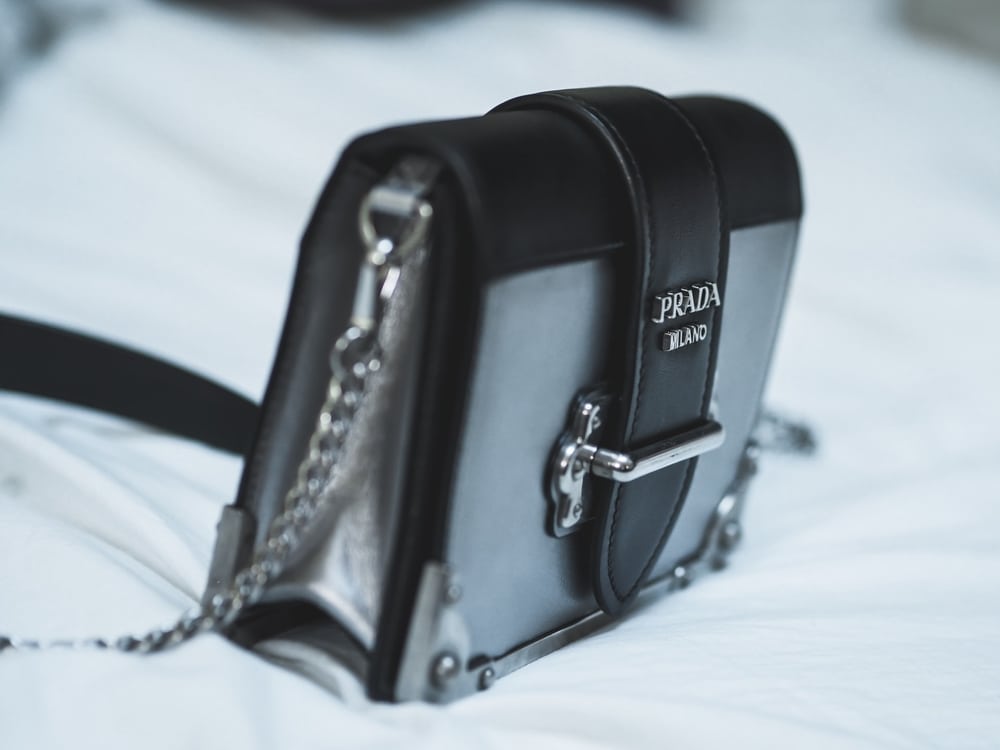 Get Your Free Online Homeowners Insurance Quote
Compare homeowners insurance for personal property off-premise coverage with us to find the best coverage and endorsements for you.
At your service,
Young Alfred