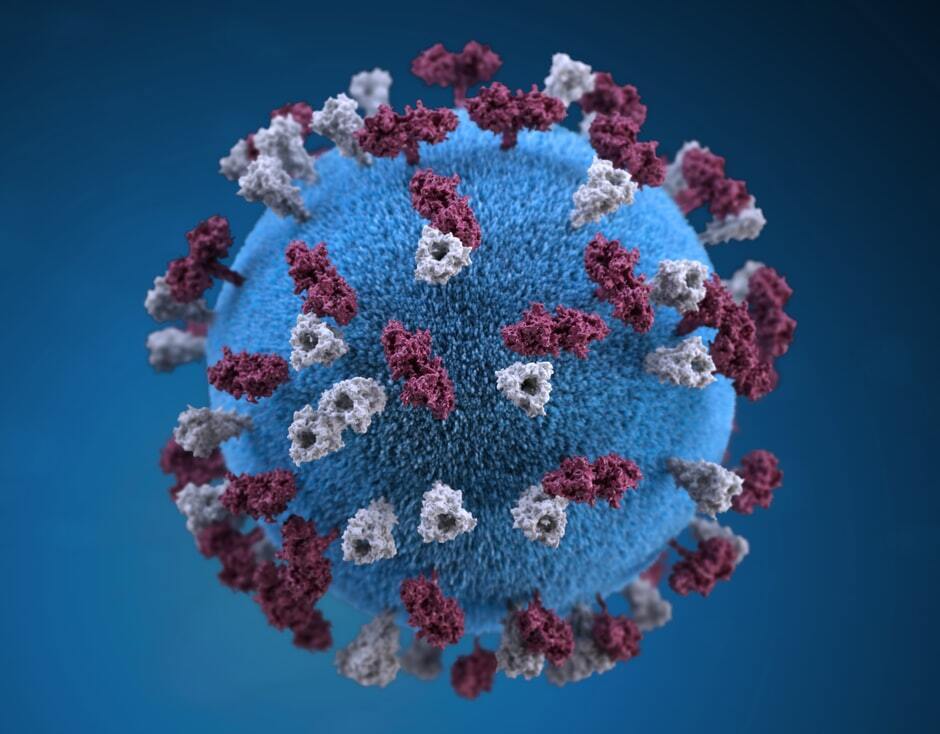 ​How Coronavirus Is Changing Home Insurance And Home Ownership

As the Coronavirus pandemic continues to spread across America, we know the best counter attack is to stay inside, self-isolate, and prevent the virus from spreading. Businesses in almost every industry have shut down, affecting our everyday lives. Countless are now worried about everything, from paying rent to keeping their jobs.
Many have begun to inquire about how this growing epidemic will affect their home insurance -- it depends on your insurance policy. What type of home insurance you acquired when buying your house can dictate what coverage is available when disaster strikes.

How is COVID changing home insurance?

Given the work from home lifestyle, there are a couple of coverages that need to be re-evaluated by homeowners. Given the mobility constraints, homeowners should expect the claims process to take longer than usual. Insurance companies may be unable to send an adjuster to your house, meaning they'll have to rely heavily on you for photographs or video evidence of the claim event.
What aspects of home insurance are affected by COVID-19?

As household and personal items can't catch the coronavirus, property coverage in your insurance plan won't change. Liability coverage will only activate if a guest gets injured on your property -- this guest cannot be a family member or relatives. Follow CDC guidance to mitigate the risk of transmission if you have guests over.

In the case of people who are working from home, getting a home business endorsement for their policy might be prudent. Most home insurance carriers will offer a home-based business endorsement to your home insurance policy as long as there is no foot-traffic to the business. Once you start having customers visiting the property, you will need to upgrade to a commercial plan.
If you are paying for additional home-sharing coverage for a room in a rental property like Airbnb or Homeaway, consider pausing that coverage plan so you won't have to continue paying for something that you can't use. Contact your insurance company and politely ask them to place the coverage on hold until the epidemic has finally let up and the country is back on its feet or cancel your policy.
Personal liability in Home Insurance

Personal liability is Coverage E of your home insurance policy and ensures you are protected for legal expenses caused by a guest getting injured or their belongings getting damaged while on your property. This coverage is especially crucial for household owners with children or canines, as any injury or destruction of property caused by minors or pets will fall under your responsibility as the homeowner.
Since the coronavirus has forced the majority of children home from school, they'll potentially wander around the neighborhood. Keep any attractive nuances, such as your swimming pool, treehouse, trampoline, or dogs tied up, roped off, and secure, in case a curious kid decides to make their way onto your property.
Make sure you have at least $300,000 in liability coverages to reimburse you for high legal expenses. Check to see your homeowners policy carries animal liability coverage to protect against damage or injury done by the dogs.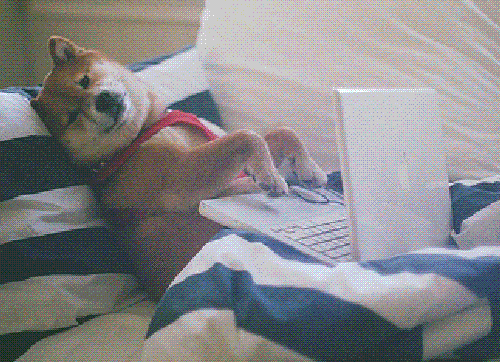 Working at home during the pandemic

For those of you who've been working at home, the good news is that the standard home insurance does offer a small amount of coverage for business property. The business property will only have a coverage limit of around $1,000 to $2,000. In the case of business owners that have moved their business equipment to their household because of the coronavirus, the coverage may be insufficient to cover any expensive equipment.
To ensure your business is completely covered against any potential situation such as theft or weather damage, get in contact with your insurance agent and ask them if there are any endorsements available to improve your home business coverage.
Home property used for rental changes with COVID

Airbnb and other short term rental services rely on people to sign up for their services to rent their property. With COVID-19, these enterprises and their income have been hit just as hard as anyone else in the business world. It's uncertain how long the nationwide quarantine will last, but it could take months.
If you are already utilizing these rental services such as Airbnb, then you've most likely already acquired a specific home-sharing insurance policy for your property. Since you won't be getting much use out of this for quite some time, consider getting in contact with your insurance company and ask them if it's possible to pause the coverage. If it's not possible, then your best course of action is to see if you can cancel the coverage. If you do cancel coverage, make sure you or another property manager can check on the home or condo regularly to ensure there are no issues that arise while it remains un-occupied.
How about home insurance claims?

Thanks to the power of technology, filing for any home insurance claims can be done online or on mobile apps. With people increasingly becoming worried about the pandemic, there has been a boom in the digital usage of many products. Home insurance is no different. The pandemic has reinforced the importance of virtual claims, given that insurance claim adjusters and appraisers are beholden to the same social distancing rules as the rest of America. In essence, they often are incapable of traveling or personally meeting with their clients during this pandemic.

If you've never filed a claim through the online process or mobile app, there is still no need to worry. The method mirrors the process of phoning in a claim and having the adjuster come over to your household to assess the situation. Report the details of what has occurred, what property was damaged or stolen, upload photo or video evidence of the damage along with any police reports you may have submitted, file your claim, and wait for the next steps from the insurance carrier.
Once the claim has been submitted, the company will get back to you -- usually within 24-48 hours, and depending on the claims severeness and cost, they may send an adjuster to check the damage before they compensate you for your loss. With the current situation at hand, there is a higher chance of them solely requiring virtual proof of damage for small or medium claims.

Home Ownership vs. the Virus

Buying a house is a dream come true for most people. Being able to have a place to call home truly is one of the most prized American Dreams. Becoming a homeowner does take serious commitment and is considered one of the most important financial decisions anyone will make in their lives. Purchasing a home isn't cheap and comes with numerous hurdles, but if you can cross the finish line, it's a worthy long-term investment.
While being a homeowner does come with pros and cons, you're most likely already aware of them since you've decided to purchase the home. But, how does this current coronavirus outbreak change your current ownership situation? This is most relevant for people who are still paying off their mortgage.
Homeowners are currently dealing with some hardships on their mortgage payments. The coronavirus has caused numerous businesses to shut down and cut back workers. The Cares Act states that if you are experiencing financial hardship due to COVID-19, you will be granted forbearance on your federally backed mortgage loan for up to 180 days with the option to extend for another 180 days.

Federally Backed Mortgage Loan. The forbearance relief is available to borrowers with federally backed mortgage loans. A "federally backed mortgage loan" is defined to include any loan secured by a first or subordinate lien on residential real property, including individual units of condominiums and cooperatives, designed principally for the occupancy of one- to four-families that is (only one of the below conditions must be met):
Insured by the Federal Housing Administration (FHA) under title II of the National Housing Act, which is the main title under which FHA insures residential mortgage loans;

Insured under the National Housing Act section 255, which addresses home equity conversion (i.e., reverse) mortgage loans insured by FHA;

Guaranteed under the Housing and Community Development Act of 1992 sections 184 or 184A, which address loans related to Native American families and housing authorities and loans related to Native Hawaiian families and authorities;

Guaranteed or insured by the U.S. Department of Veterans Affairs (VA);

Guaranteed or insured by the U.S. Department of Agriculture (USDA);

Made by the USDA; or

Purchased or securitized by Fannie Mae or Freddie Mac.
The government has been considering other laws that can potentially help out with mortgages on all levels. Furthermore, the areas that will be more affected by these laws may be more useful for the areas that have been heavily quarantined.
Help for homeowners and renters during this pandemic has come in other forms of assistance by both state and federal programs. Recently, President Trump passed an order that foreclosures and evictions will cease for up to 60 days all over the United States in response to many workers who've been forced to stay home because of this growing epidemic.
Not every state benefits from help with mortgages from their state or federal programs, but here are the ones that are:
New York

California

Texas

North Carolina

Massachusetts

Virginia

Kansas

Louisiana

Maryland

New Hampshire

Pennsylvania

Indiana

New Jersey
Every one of these is currently receiving benefits of some sort. Keep in mind that this is still being decided on by other States as well. Right now, you'll have to wait and see if your state comes to a resolution.
Officials have also recommended that anyone who has been affected by COVID-19 and is struggling to make their mortgage payments to get in contact with their loan services about forbearance on loans.
Conclusion

This coronavirus outbreak has managed to affect all aspects of life. With home insurance, your best option is to contact your insurance agent and see what you can do to either pause certain coverages not being used or enhance the ones that can be beneficial for you during this ongoing health crisis.
Homeowners should also check with their local state government websites to see if they can receive help with their mortgage problems since many states are passing laws in hopes of helping homeowners in this dire time. If not, keep an eye out or get in contact with your loan servicer to inquire about what can be done.

Stay strong -- you'll get through this one too!

At your service,
Young Alfred



​​