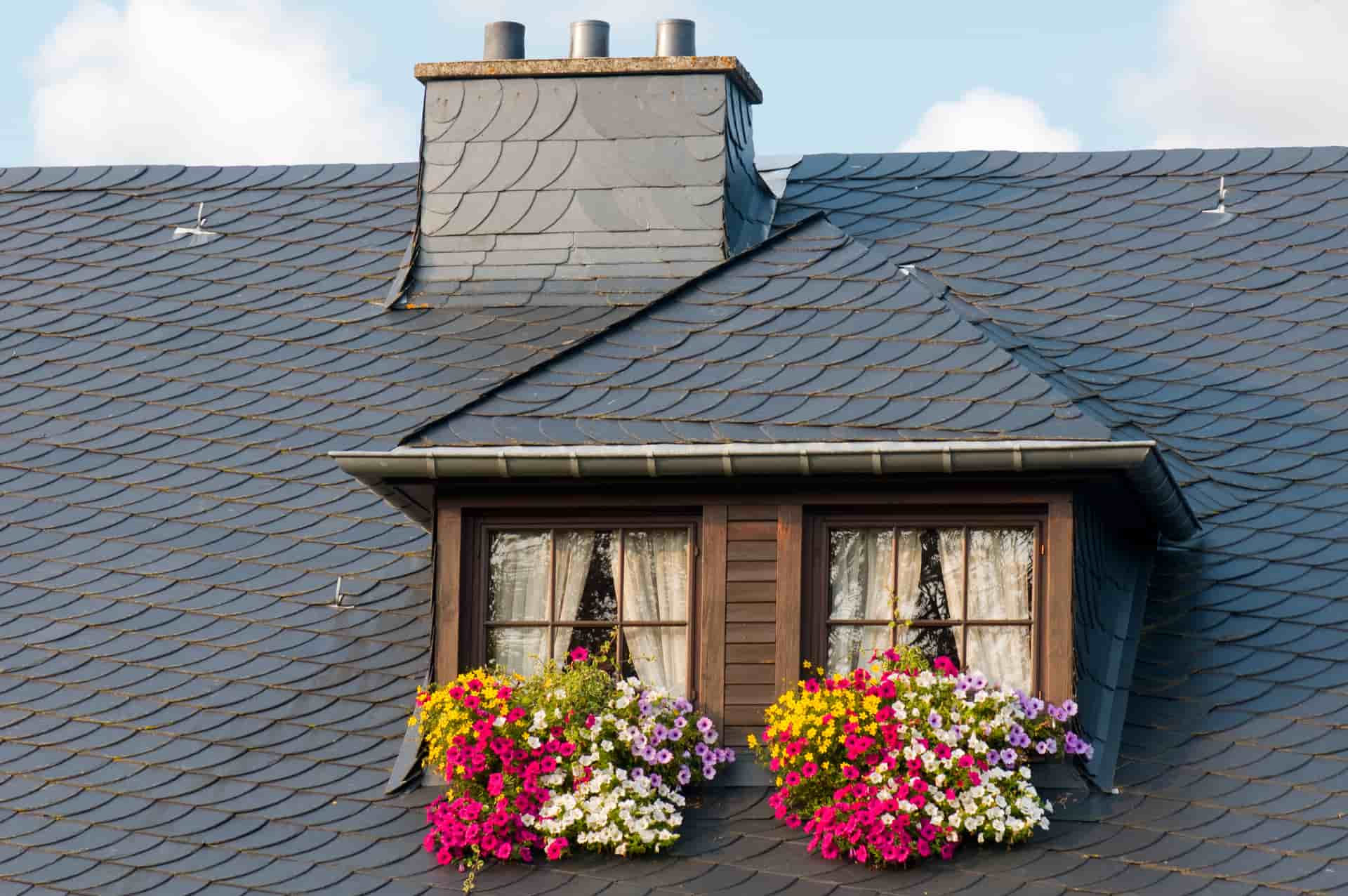 How Often to Replace a Roof?
The average lifespan of your roof and tiles or shingles depends on several factors. The most important of these factors include the type of roof materials, the climate and weather conditions in your location, whether it shows any signs of disrepair, and the level of upkeep you have maintained.

Whether you are upgrading your roof for a home improvement project or your roof was damaged, the following may help you decide when to upgrade and what type of roofing material to use.

Signs You Need a New Roof
Several obvious warning signs indicate you need a new roof installed. Keep an eye out for the following:
You notice indoor roof leaks

Your shingles are not lying flat

Any of your roofing materials are cracked, chipped, peeling, dented, discolored, or many sand granules are missing

You notice moss growing on your roof

You see that your roof is sagging or drooping

A problem persists after roof repair
Roofs naturally begin to be less effective over time. If you notice any of these signs or anything else seems out of the ordinary, have your roof inspected immediately. When caught early enough, you might get away with roof repairs as opposed to full roof replacement.
The following detailed information can help you determine when you should consider a new roof.

Types of Roof Materials and Their Longevity
The materials used in roofing vary in levels of durability and longevity. These are some of the most common roofing types and their average lifespans.
| | |
| --- | --- |
| Roof Material | Useful Life |
| Rolled Roofing | 5-8 years |
| 3 Tab Shingle | 10-20 years |
| Built-up Roofing | 15-30 years |
| Asphalt Shingles | 20 years |
| Membrane | 20-25 years |
| Ribbed Metal Roof Panels | 20-50 years |
| Wood Shingles | 25-40 years |
| Shake Roofing Shingles | 30-40 years |
| Stone-Coated Steel Tiles | 30-50 years |
| Composition Roofs | 30-50 years |
| Rubber Roofs | 40 years |
| Concrete Tile Roofs | 40-75 years |
| Aluminum and Tin Roofs | 50 years |
| Barrel Tile Roofs | 60 years |
| Thatched Roof | 60 years |
| Metal Roofs | 50-100 years |
| Clay Tile Roofs | 50-100 years |
| Slate Shingles | 100 years |
| Slate Tile Roofs | 100 years |
How to Find Out the Age of a Roof?
Check your sales receipt and any repair paperwork you have. If your home was not new when you bought it, try these ideas:
Ask the previous owners. They may have receipts of the roofing materials or installation receipts from the roofing contractor.

Get a copy of the receipt from the roof replacement company. If the prior owners remember who their roofing contractor was, they might have kept records.

Check building permits. If your county requires a roof installation building permits, request a copy. It will have the exact roof installation date. If there you cannot find roof installations, check records for the date the home was originally built. That will at least give you a starting point.

Get an estimate from a roofing contractor or home inspector. As your last resort, a roof or home inspector or roof contractor can assess and estimate your roof's age. The home inspector will be the most objective as they have nothing to sell, versus the roofing contractor who does.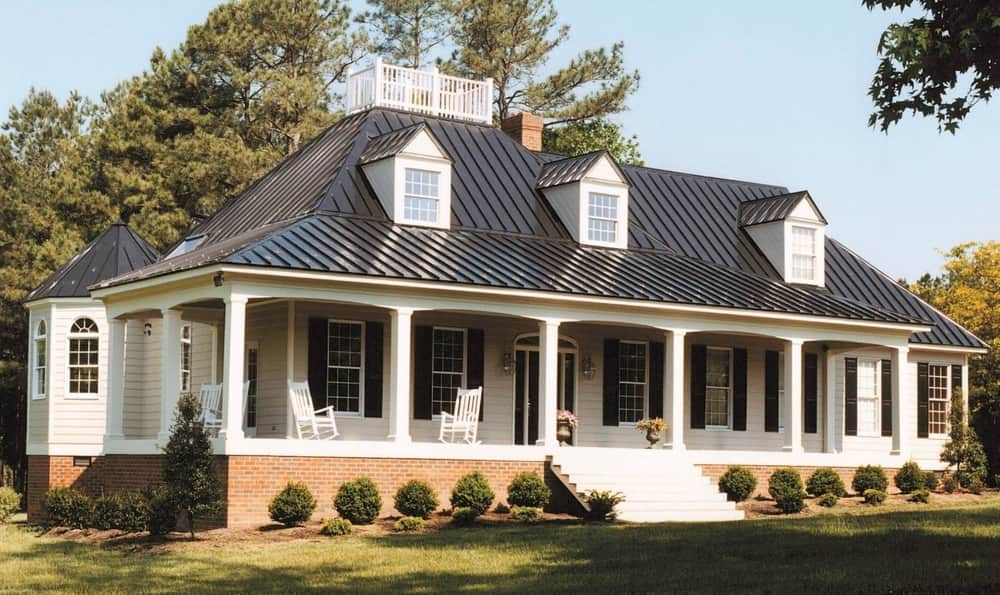 How Often Do Metal Roofs Need to Be Replaced?
Some metal roofing systems are 20 or 30 percent less expensive than other options, like clay shingles. Tin roofs used for sheds and some barns and relatively inexpensive, but have the least lifespan. And, some commonly used metal materials, like steel, are more costly and have longer lifespans.
Ribbed Metal Roof Panels
The popular ribbed metal roof panels have a life expectancy of about 25 to 40 years. However, if you have them attached with concealed fasteners, that can extend to 50 years.
Stone-Coated Steel Tiles
Stone-coated steel tiles are a lightweight but durable option that can last from 30 to 50 years.
Premium Metal Roofs
Premium metal roofing materials, such as zinc, copper, stainless steel, and titanium, have the propensity to last over 100 years. Stone-coated steel tile and premium metals can withstand wind speeds of up to 150 MPH, with a wind speed average of 110 MPH.
Aluminum and Tin Roofs
While cheaper metal roofs, such as aluminum and tin, do not withstand much by way of windy weather and hail, they can last up to 50 years in the right climate.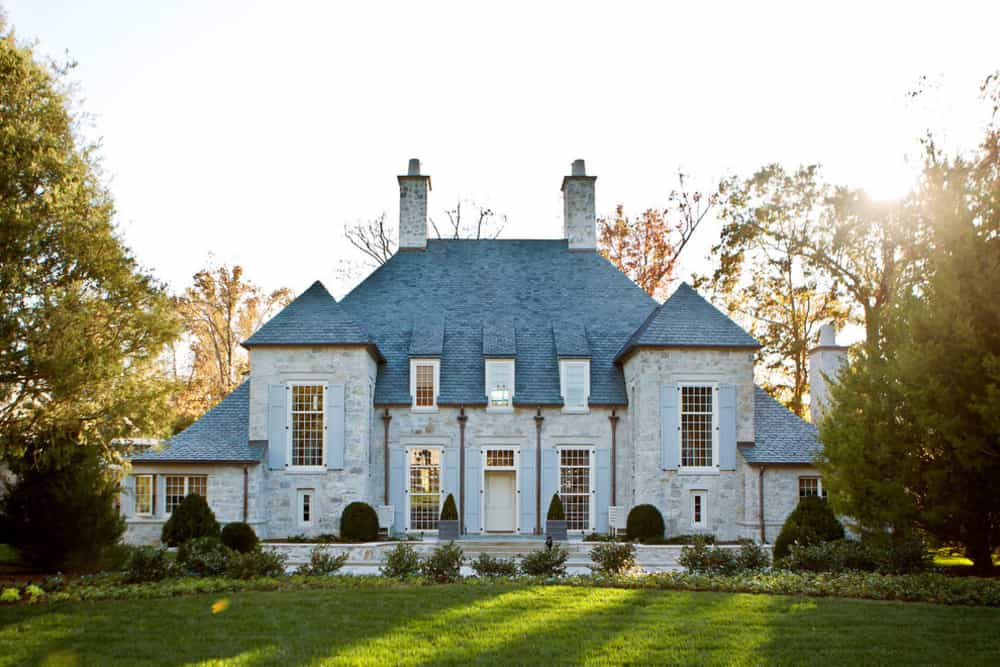 How Long Does a Shingle Roof Last?
Shingle or asphalt roofs provide three attractive options.

3 Tab Shingle
The 3-tab shingle option is the most basic and least expensive of asphalt shingles. These roofs can last from 10 years to 20 years under most ordinary conditions.

A 3-tab asphalt shingle roof is not suitable for extreme weather or stormy areas, though. Quick and constant temperature changes, exposure to direct sunlight, and hot desert climates cause cracks in 3-tab shingle roofs quickly. Additionally, they can only handle a max wind speed of 60 to 70 MPH, so windy areas will destroy them.





Architectural Shingle Roof
Architectural shingles are also called dimensional or laminate shingles. They are a premium type of asphalt roofing shingle that can stand up to harsher weather conditions and can replicate the design of almost any roof type. Depending on your location, you can expect them to last anywhere from 15 years to 50 years.
Shake Roofing Shingles
Cedar shake roof shingles, also called wood shingles, are an attractive option used for beach areas. They withstand up to 110 MPH wind, and they last up to 30 - 40 years when maintained yearly.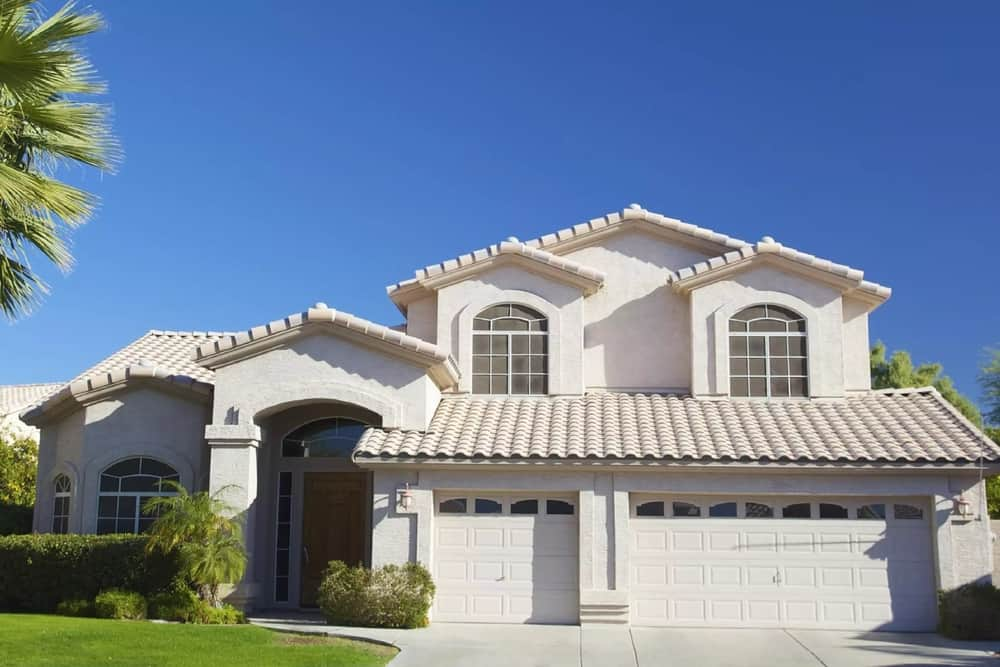 How Long Should Roof Tiles Last?
Tile roofs are more expensive but provide more durability.

Clay Tile Roofs
Clay tiles are a common choice for premium homes. They are heavy and can withstand high wind speeds. Though they are one of the most expensive options, they can last from 50 years to 100 years if given proper care.

Concrete Tile Roofs
Concrete tiles are more budget-friendly than clay tiles. However, they are still durable and can last from 40 years to 75 years with regular roof maintenance.

Slate Tile Roofs
Slate roofs are on the expensive side, but they can last over 100 years when maintained.

Composition Roofs
Composite materials can resemble other roof types, such as natural slate tiles and cedar shakes at a more affordable price. A composition roof is lightweight but strong enough to stand up to 110 MPH winds, making them a good option for hurricane-prone areas. If professionally installed, you can expect them to last from 30 to 50 years.

Barrel Tile Roofs
Spanish roof tiles and mission tiles can last up to 60 years if installed by a professional roofing company. However, you should expect regular upkeep, more so if you live in harsh weather climates.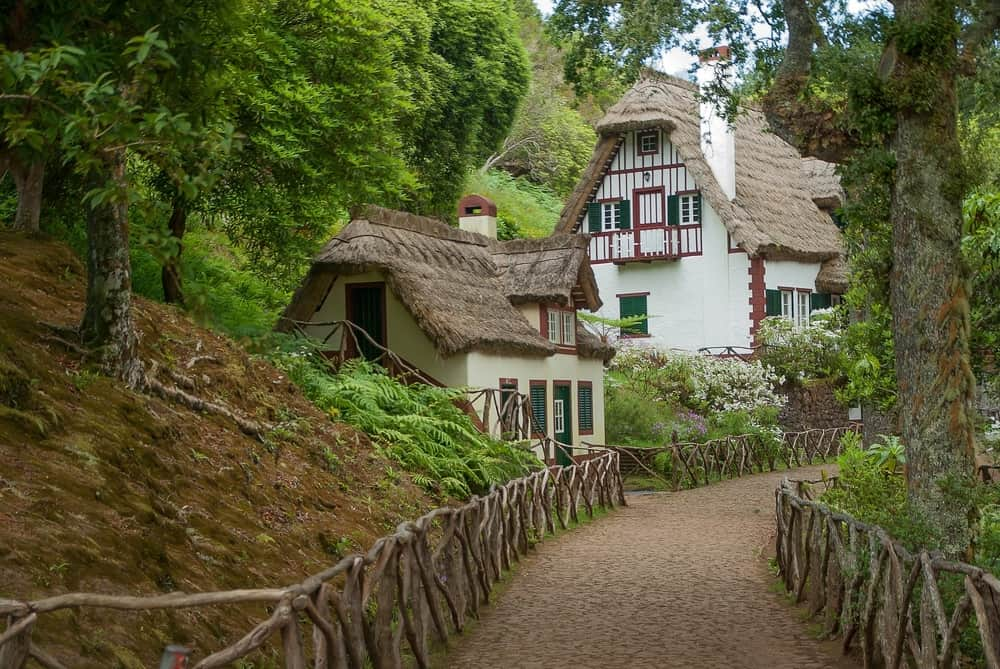 How Often Do You Have to Replace a Thatched Roof?
Thatched roofing is more commonly used in the United Kingdom, though some homes have them in the United States. Because they can stand up to harsher weather, thatched roofs can last up to 60 years with proper maintenance.

Location
Residential roofs across the United States have varying life expectancies. However, some states have harsher climates than others, leading to more roof damage. Homeowners in the following locations should expect their roof's life expectancy to be shorter -- up to as much as half of the average expectancy:
Florida
California
Massachusetts
Oregon
Texas
Illinois
New Jersey
Arizona
Arkansas
Connecticut
Kentucky
New York
Ohio
Missouri
Tennessee
Indiana
Colorado
If you live in one of these harsh weather states, keep a close eye on your roof and keep up with regular maintenance. Doing so will help catch potential issues before they become a massive problem.
Pro tip: if you have a chimney, be sure you have properly installed flashing to avoid water leaks.

When is the Best Time to Get a New Roof?
Most contractors suggest replacing roofs during late spring and early summer. However, if your area is rainy during this time, your roofing contractor might recommend something different.

How Often Will Insurance Pay to Replace Your Roof?
Unless your policy specifies a certain number of times, there is no limit to how many times they replace it. Claim approvals are based on your coverage, the cause of your roof damage, and your roof's age.

Typically, if the damage is due to a covered event, you can file a homeowners insurance roof claim. However, the following factors can impact your level of coverage and your pocket.
In some cases, homeowners find it better to pay for roof repairs or roof replacement themselves. Check your policy to determine what limitations you might have.
Tips to Maximize Your Roof Insurance
Be aware of the following to save money on your premiums and succeed with roof claims:

How Long Does a 30 Year Roof Last?
You may get 30 or more years, but most likely not. If it is maintained and repaired correctly throughout the years, you can expect to replace it at around 25 years. If it is not maintained correctly, you can expect it to last about 12 to 15 years.

I hope that helps!
Get an Online Home Insurance Quote

At your service,
Young Alfred