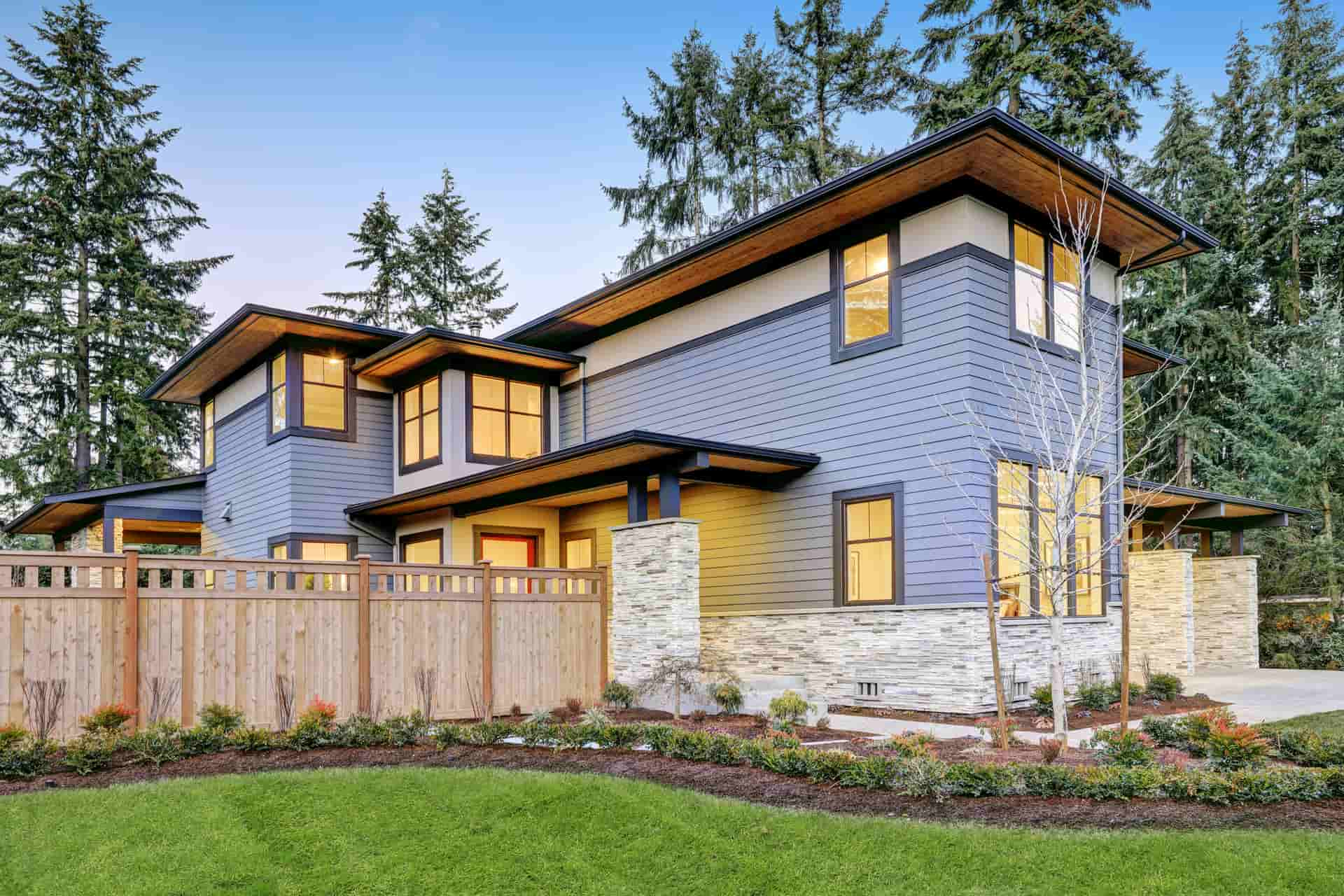 How Long Does Vinyl Siding Last?
Vinyl siding is exceptionally durable, offering long-lasting protection for homes against natural elements. It is nearly maintenance-free, with a life span between 20 to 40 years. According to the credible Vinyl Siding Institute, vinyl siding withstands various weather patterns, including high winds up to 110 mph.
According to a 2019 Census, vinyl siding is the most popular siding option for new home construction. That is because of its durable design, affordability, and guarantee. Additionally, you can easily clean the siding with mild laundry detergent and a soft-bristled brush.
How Long Does Painted Vinyl Siding Last?
It is possible to paint or stain vinyl siding, giving it a fresh new look. With proper preparation, painted or caulked vinyl siding can last 20 years or longer.
To paint your vinyl siding, purchase a high-quality acrylic latex vinyl safe paint. Before painting, wash the exterior of the home entirely and allow it to dry completely.
The most significant benefit of painting quality vinyl siding is that it is much more affordable than replacing it. Additionally, adding a layer of quality paint gives your home an added layer of protection against the elements.
Please contact your vinyl siding contractor to check the vinyl siding warranties. Using paint over the siding may void your warranty.
What Type of Siding Lasts the Longest?
When re-siding your home, you have a variety of popular siding materials available. Some of the longest-lasting siding available include those made from aluminum, steel, stucco, fiber cement, and stone veneer.
What is Vinyl Siding?
Vinyl siding offers an affordable and versatile option to side the exterior wall of your home. It is used not only for decoration and curb appeal but also for weatherproofing the home. Manufacturers make vinyl siding using a polyvinyl chloride PVC resin.
The chemical makeup of the PVC used to make vinyl siding helps reduce construction waste in landfills. The product is a recyclable thermoplastic, commonly re-melted and re-formed for other products.
What is Vinyl Siding Made of?
Manufacturers use a durable polyvinyl chloride, also known as PVC, in the construction of vinyl siding. The PVC vinyl makes the siding durable, water-resistant, and weather-resistant. The material makes it possible for the siding to expand and contract under extreme temperature changes.
Types of Vinyl Siding
Vinyl siding panels are available in various profiles, including vertical, single, double, triple, and board and batten.

Different siding panel styles are also available, including clapboard vinyl siding and shiplap vinyl siding.

Insulated vinyl siding includes a layer of solid rigid-foam backing, helping with thermal bridging. This backing makes the siding more resistant to warping.
Speak with a siding expert to discuss the different options available.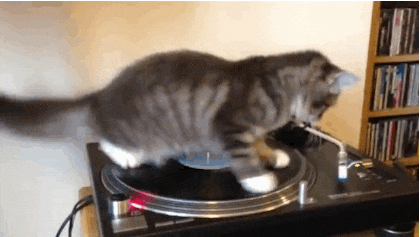 Vinyl Siding Grades
When you look at vinyl siding options, you will see the various thickness in the planks and panels. The thickness, or grade, of siding is key to determining how long the siding should last. Different grades of vinyl siding include:
Builder's Grade Vinyl (most popular): .40mm
Standard Residential Grade: .44mm
Thick Residential Grade: .46mm
Super Thick Grade: .50mm
Builder's Grade Vinyl is a low-grade vinyl and not the best for long-lasting, quality siding. Lower-grade vinyl siding costs less, but may crack, sag, and fade sooner than a thicker grade.
Thicker vinyl grades are more durable and have a longer life expectancy. Thicker grades of .50mm come with more extended warranties and are better looking.
Typical Vinyl Siding Warranty
You, as the homeowner, want to ensure your investment is guaranteed and protected. Take time to read and understand all aspects of your warranty. Vinyl siding manufacturers generally offer a limited lifetime siding warranty to the original homeowner. Most warranties typically carry a prorated warranty of at least 50 years to subsequent owners.
As with any warranty, there are some things most manufacturers generally do not cover. Most warranties do not cover the following:
Acts of God
House Fires
Negligence
Normal wear and tear
Normal weathering
Oxidation
Painted siding
Siding damaged during the installation process by siding installers
Structural defects
Many vinyl siding manufacturers claim their siding withstands hail, and some warranties offer limited hail damage coverage. This coverage pays you the difference in total replacement costs after the insurance company pays on your claim. Payment does not include any insurance deductibles.
Some warranties offer a distortion promise guaranteeing the vinyl siding will not become melted or distorted in high temperatures. This guarantee is because some vinyl siding expands and contracts in extreme temperatures and may melt at higher temperatures.
Benefits of Vinyl Siding
With proper installation, new vinyl siding offers homeowners many benefits. These benefits include:
Affordable

. One of the most affordable exterior siding options available.

Decay-Proof. The plastic in the vinyl will not decay or rot.

Durability. Vinyl is exceptionally durable and scratch-resistant.

Environmentally Friendly. Materials are recyclable.

Impact Resistant. Higher grades offer increased impact resistance.


Low Maintenance.

It only needs washing with a power washer or soapy water a couple of times per year. You can also use a soft brush, soapy water, and a garden hose.

Mold Resistant. It remains mold-free for the safety and health of everyone in your home.

Variety of Colors and Styles. Various colors to choose from, and with new improvements in production, darker colors last longer.

Wind Resistant. It withstands winds up to 110 mph or more.
Some homeowners experience disadvantages when installing vinyl siding. Those disadvantages include:
Appearance. The siding looks like plastic.

Damage. Though flexible, vinyl does bend, warp and crack.

Fading. Vinyl is fade-resistant; however, it still does fade after many years.

Hides Moisture. If moisture penetrates through to the exterior wall, the vinyl siding hides it, leading to mold growth.

Melting. Vinyl siding can melt in too high temperatures.

Potentially Toxic. Under extremely high temperatures, PVC materials can release toxins into the environment.
When Should You Replace Vinyl Siding?
If professionally installed, vinyl siding is long-lasting, and most homeowners get 20 to 40 years out of their home's siding. However, natural wear and tear may require siding replacement sooner. Some homeowners replace siding when it appears old, worn, and faded. Some wait and replace the existing siding when pieces are missing, cracked, penetrated with moisture, or the siding pulls away from the home's side.
Does Vinyl Siding Fade in the Sun?
Yes. Vinyl siding does fade; however, it is not as noticeable as with other types of siding or a paint job. Higher grades of vinyl siding keep its color longer than thinner siding. Homes located in a hotter, sunnier climate may fade faster due to heat absorption.
What Color Vinyl Siding Fades the Least?
Improvements in solar defense reflective technology have helped the vinyl industry. Therefore, the vinyl siding manufacturing process now makes siding more resistant to the sun's UV rays. Light color siding tends to show fading slower than a darker siding color.
You should opt for lighter siding colors, mainly if your home receives constant sun exposure. If your home does not receive too much sunlight, dark colors might be an option.
Fade Resistant Vinyl Siding
Sun damage on painted siding is often apparent. When these types of siding become damaged, you see peeling, chipping, and bubbling on the surface. Fade-resistant vinyl siding withstands the sun's UV rays keeping its original color longer.
The Hunter's Scale measures fading on the siding. Fade-resistant vinyl siding will not fade more than one Hunter Unit during the first five years through reflective technology. For the remainder of the lifetime warranty, fade-resistant siding should not dull more than two Hunter Units.
Is Vinyl Siding a Good Investment?
Yes. Vinyl siding installation is an excellent investment and cost-effective. Besides adding to your property's value, new vinyl siding helps improve the home's curb appeal. It protects your home from adverse weather conditions and reduces your overall energy costs.
Does Home Insurance Cover Vinyl Siding?
Homeowners insurance covers structural losses, including the siding, caused by fire, smoke, lightning, wind, hail, theft, or vandalism. Homeowners insurance does not cover siding damaged by flooding or an earthquake.
Additionally, most homeowners policies include matching siding on the entire home. Matching siding is beneficial when only a portion of the siding is damaged. It allows full replacement of the siding to ensure the siding matches around the entire home.
Contact your homeowners insurance agent with any questions about your siding and what is covered by your policy. We can also help you with other coverage options.
Hope that helps!
Free Online Home Insurance Quotes
At your service,
Young Alfred